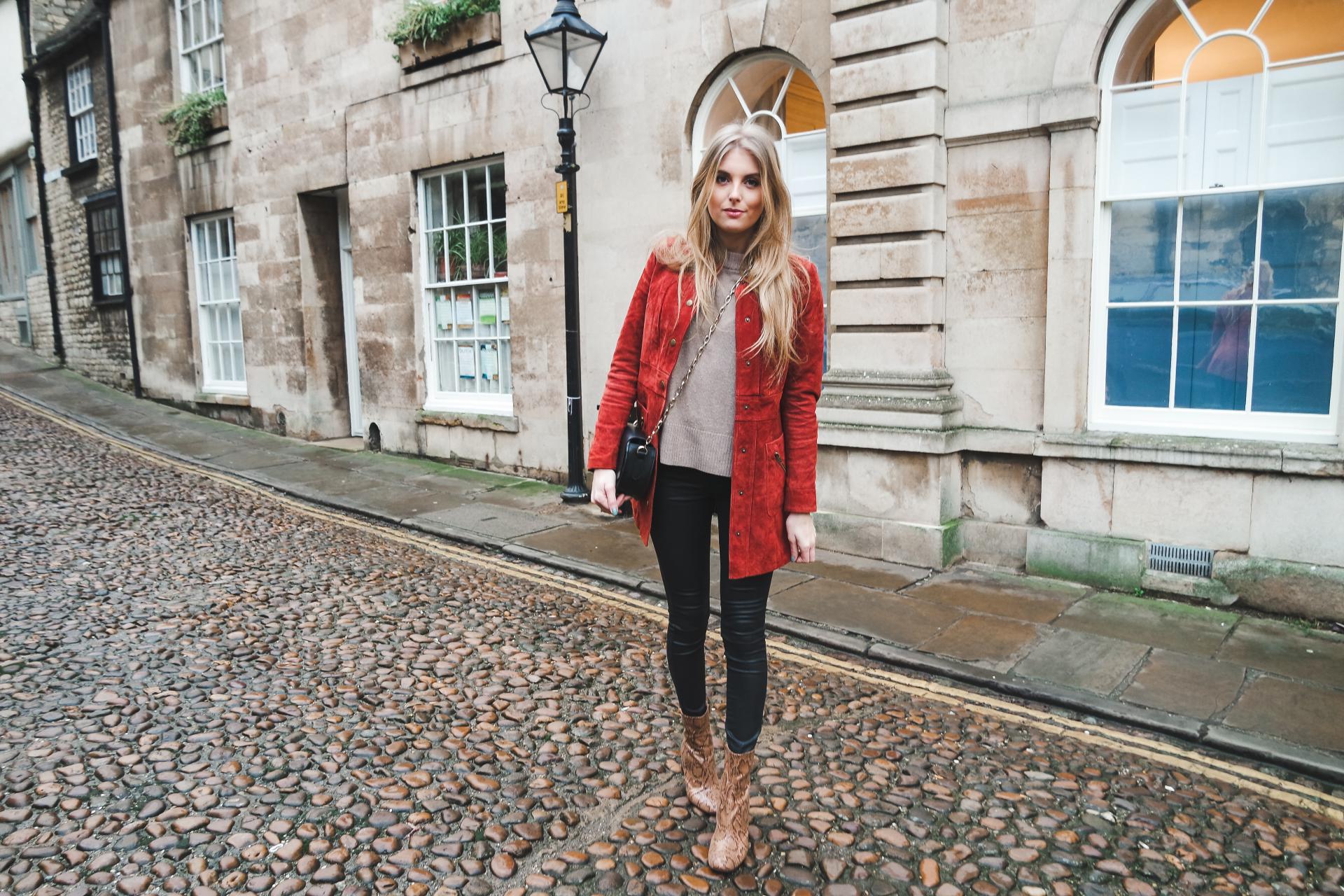 Coat : Forever 21 // Jumper : H&M // Jeans : Topshop // Boots : Next // Bag : Zara
I would have begged, borrowed or stole to get this coat a couple of months ago! When I went on to Forever 21's website and saw the price of it, under £60 for a genuine suede coat, I knew it was going to be mine.
Round about this time my boyfriend had been asking about what I wanted for Christmas. Silly me put it on the list instead of just buying it, and this is where the emotional blackmail begins. When I first mentioned it I said I really wanted it and by the next week I'd threatened him with crying on christmas day if it wasn't there. Constantly ringing him to say I'll buy it don't worry, emails with discount codes, more emotional blackmail and finally the magical day came with this beauty under the tree. . . totally worth it!
I can't stop wearing this exact outfit – well these jeans, that suede coat and the snake boots! I feel like because it's so fitted it's a real ladies coat. I can literally wear whatever I want underneath and I look smart! I'm telling you girls, all you need is the right pair of shoes with the right jacket and you're gonna look good!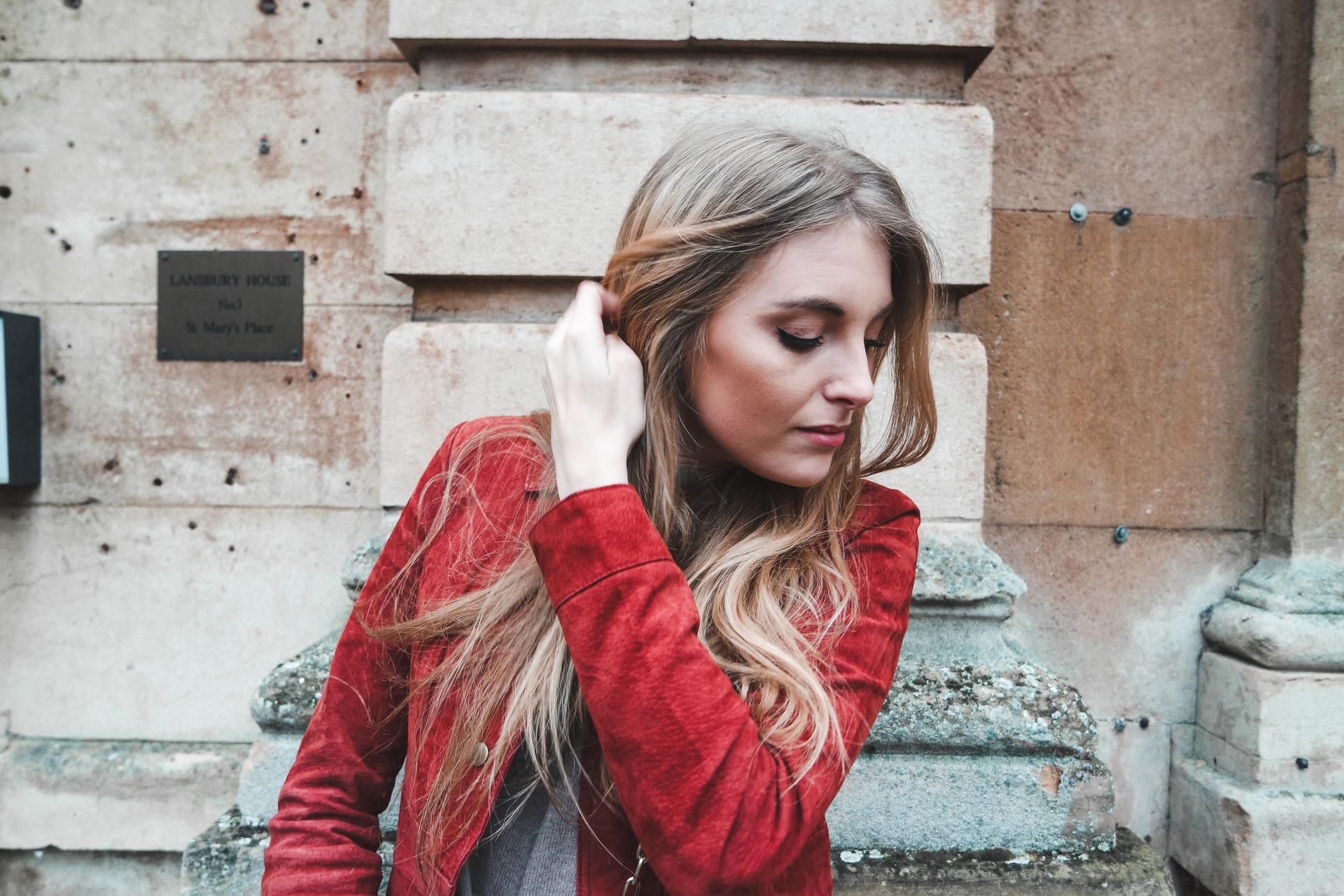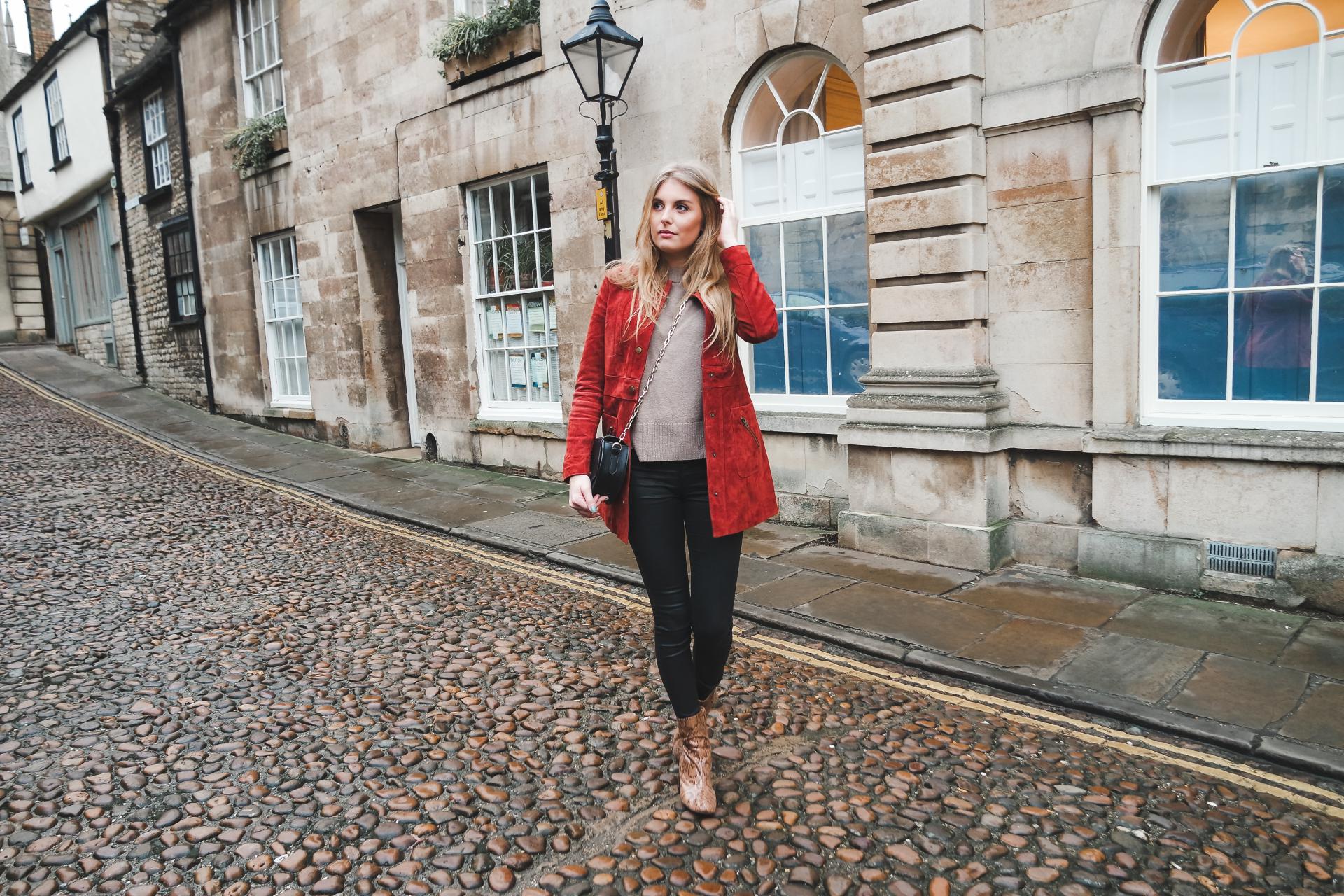 All Photographs by Alexandra Wallace
So! What do you think to my new coat?! Do you think it was worth the months of moaning and emotional blackmailing that it took for me to get it? I do! Let me know what you think and of course as always if you love my blog and you love me then why on EARTH are you not following me on Bloglovin?! Follow me here!!
Shop the Look
Unfortunately for you guys my suede beauty is now sold out! I have however linked another beautiful one I've got my eye on in Khaki!