Chanelling Homer
Now I know people probably think that blue jeans + white shirt = Homer Simpson, but I'm here to show you how even the most simple combos can be jazzed up (or down). I think if I had to pick one outfit for the rest of my life to wear it would definitely be this, though maybe I'd switch out the white shirt for a white t-shirt?
The look varies so much depending on how much you button up the shirt, are you going for a deep v? or are you going prim and proper, right to the top? The shoes of course make a huge difference, are you opting for trainers? Heels? Boots? – obviously I went for boots but you already knew that because I am a self confessed creature of habit! I'd say that the jeans have a huge impact on what the look is too, some of my favourite looks are the baggy, ridiculously ripped boyfriend jeans styled with some killer heels and a shirt erring on the sexy side with up to 3 button undone, risk-ay!
Inspo

Get The Look
Here's some of my favourite blue jeans 'n' white shirts! I have to admit that She Inside definitely do the best selection of jeans! I mean, I've never ordered jeans from there before so I can't comment on how well they fit but they look pretty great and I've seen a few other bloggers wearing them so they're definitely next up on my hit list – slash when I'm not broke!
Topshop is 100% where I get my jeans from when I just want a pair I can rely on, I know their jeans and I know my size, Jamie's are the best for skinnies! Loving the smokey effect ones below, I'm sure you've noticed I practically live in jeans so you can never have enough!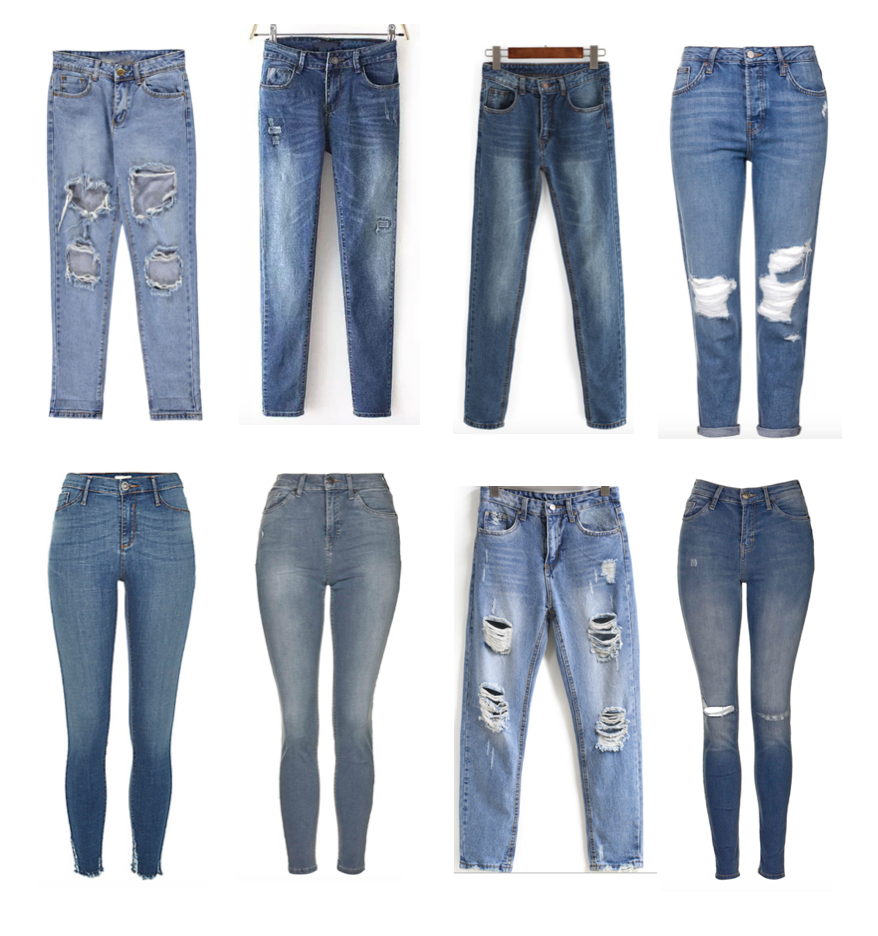 Top row from left : Boohoo // Sheinside // Sheinside // Topshop
Bottom row from left : River Island // Topshop // Sheinside //Topshop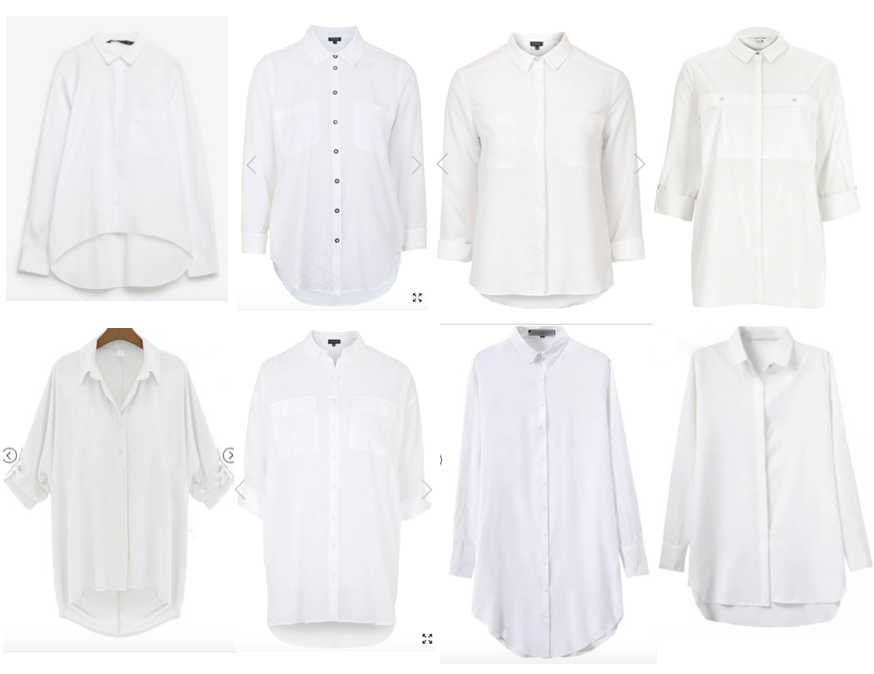 Top row from left: Zara //Topshop //Topshop //River Island
Bottom row from left: Sheinside //Topshop // Sheinside //Choies
For more inspiration and to see my blue jeans, white shirt outfit post, make sure you follow me on Bloglovin'!! You can follow me here!! Also let me know what you think to this look! And how would you wear it?!
All photo's taken from Pinterest