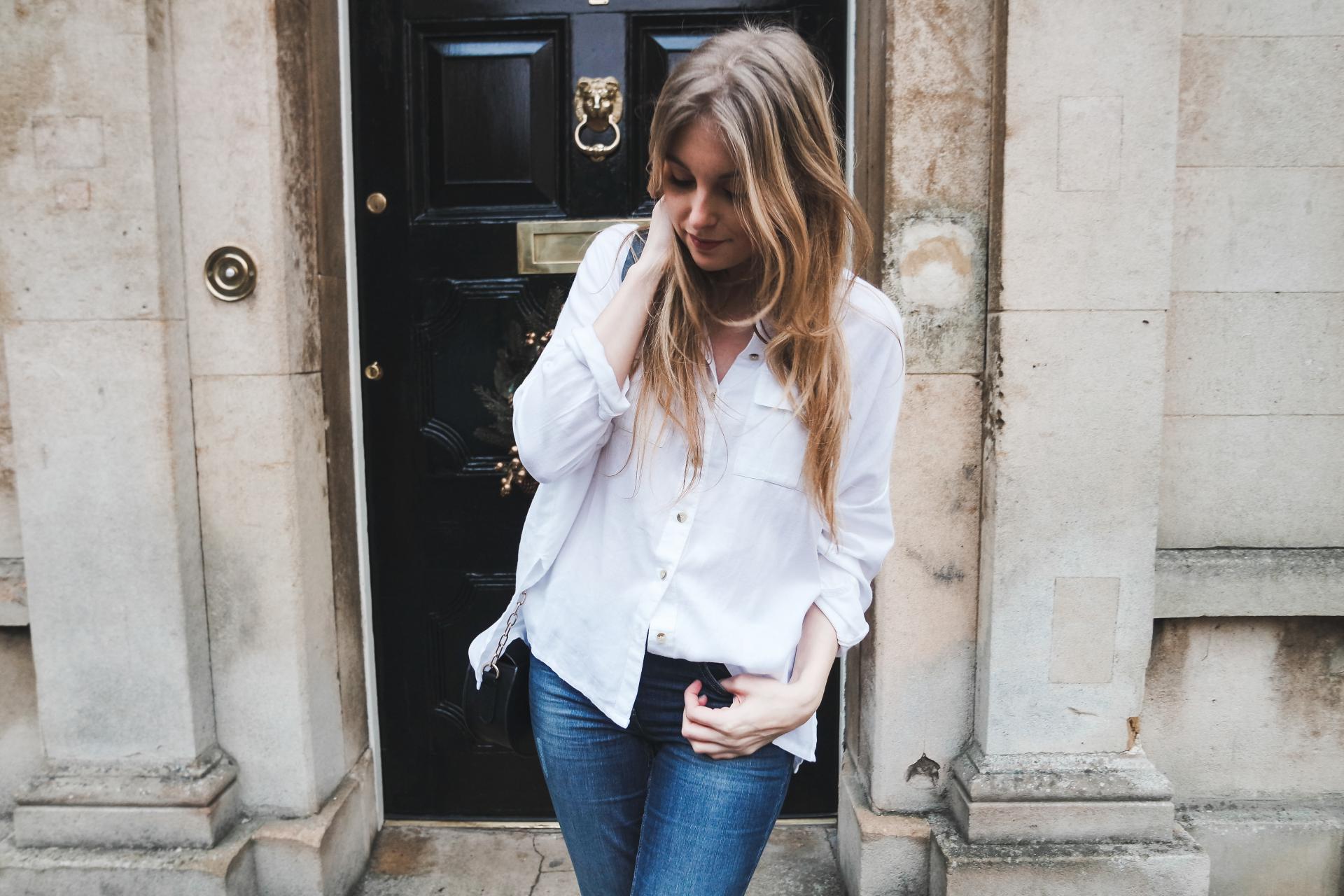 Shirt : Topshop // Jeans : Next // Boots : Next // Bag : Zara
A Classic Look
Ok, so it's no Audrey Hepburn Breakfast at Tiffany's, but seriously, is there any look that's more classic for the modern day gal than blue jeans and a white shirt!?
Lana Del Rey said it, Homer Simpson's a fan, what more do you need to know?
I said it in yesterday's post and I'll say it again, I'd be happy wearing just blue jeans and a white shirt for the rest of my life.

The Blue Jeans
Blue jeans are pretty much my best friends in the whole entire world. They're always there for me, they're ridiculously comfy, and they look good with anything.
My favourites generally come from Topshop, I'm a die hard fan of the Jamie style. I know what size I am and I know exactly how they fit, when it comes to jeans – stick to what you know!! I do want to find some cheaper alternatives though so if anyone knows of some I would love to know so I can try them out!!

The White Shirt
I love white shirt looks but I often find that white shirts are quite stiff. I hate that material. Like school shirts or something?!
When I found this super soft Topshop one I was so happy. I love the boxy shape and the slits which make it so comfy and easy to move in. If you hadn't cottoned on yet, comfort is key to my wardrobe!
I love the clean look of a white shirt, especially the oversized boyfriend style ones. I feel like they're super sexy in an understated way.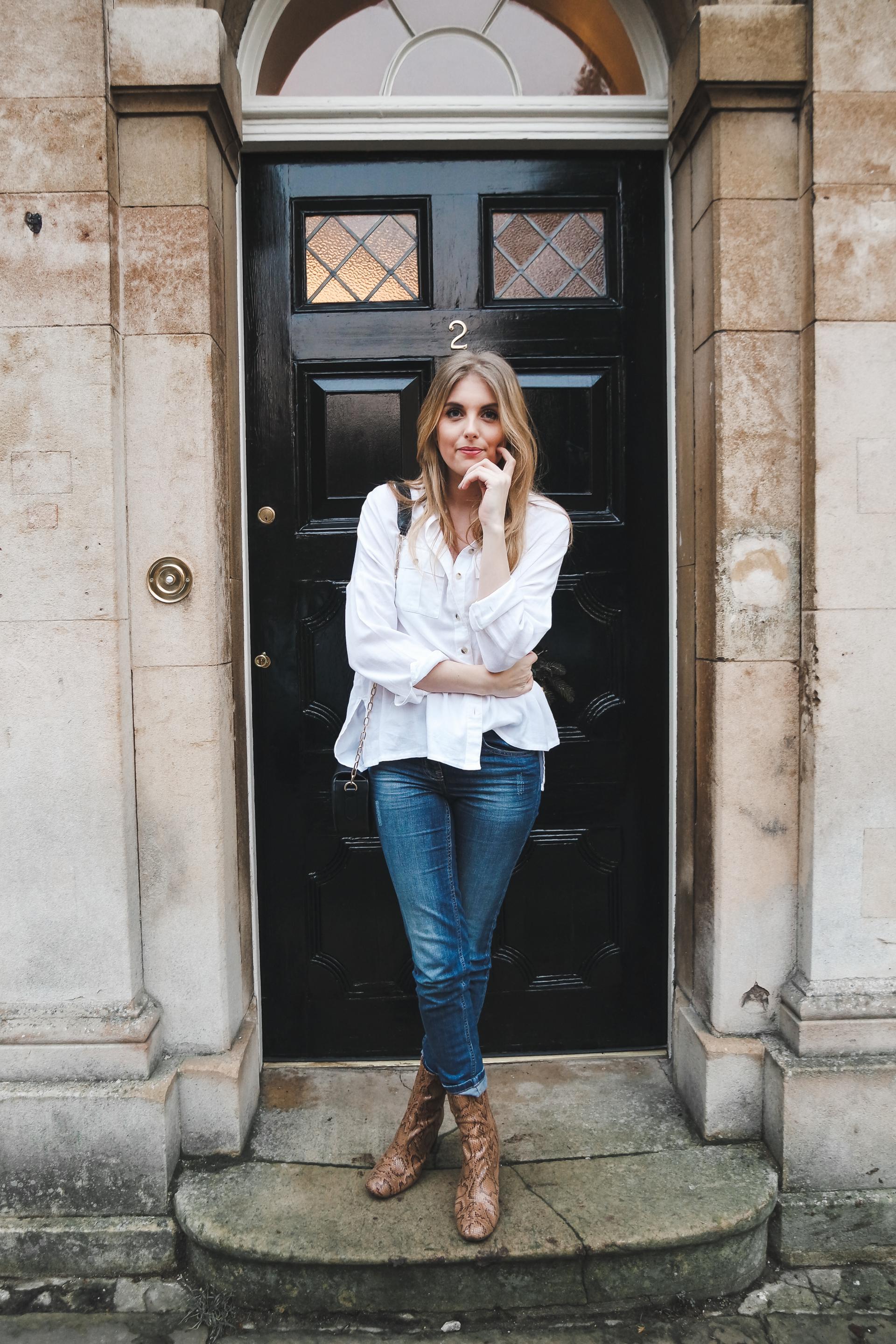 All photos by Alexandra Wallace
As always make sure you follow me on Bloglovin' for lots more outfit posts – I'm hoping to do 3 a week from now on!! Ambitious I know! And lots more happiness and mindfulness posts as I know you guys loved my previous one (see it here!). You can follow me here!
Get The Look