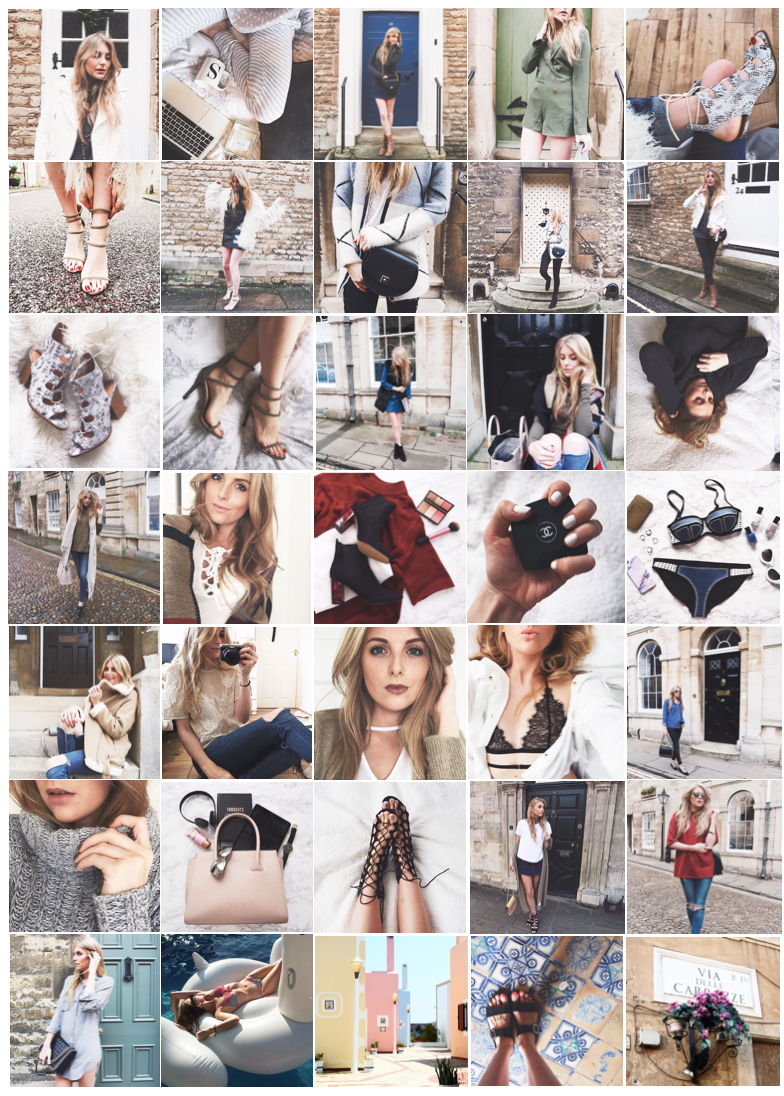 I'm sorry about the bad quality of this image!!! I'm pretty awful on the computer and had to paste them all into word and screenshot it! Definitely not the best way! Anyway, I wanted to do a quick roundup – I've been super sly though and only started from when I started with the 'theme' of my instagram because otherwise it just wouldn't go. If you're an instagram OCD like me you'll sympathise!
I can't wait to share more moments with you guys, I'm trying to put more everyday posts up but I find it hard to remember to take pictures ( which I guess is good because it means I'm enjoying life?) and to be honest the lighting is awful at the moment. Lets all take a minute to pray for summer!
If you're not already then make sure you're following me on Instagram and Bloglovin' so you can keep up to date with my goings on!