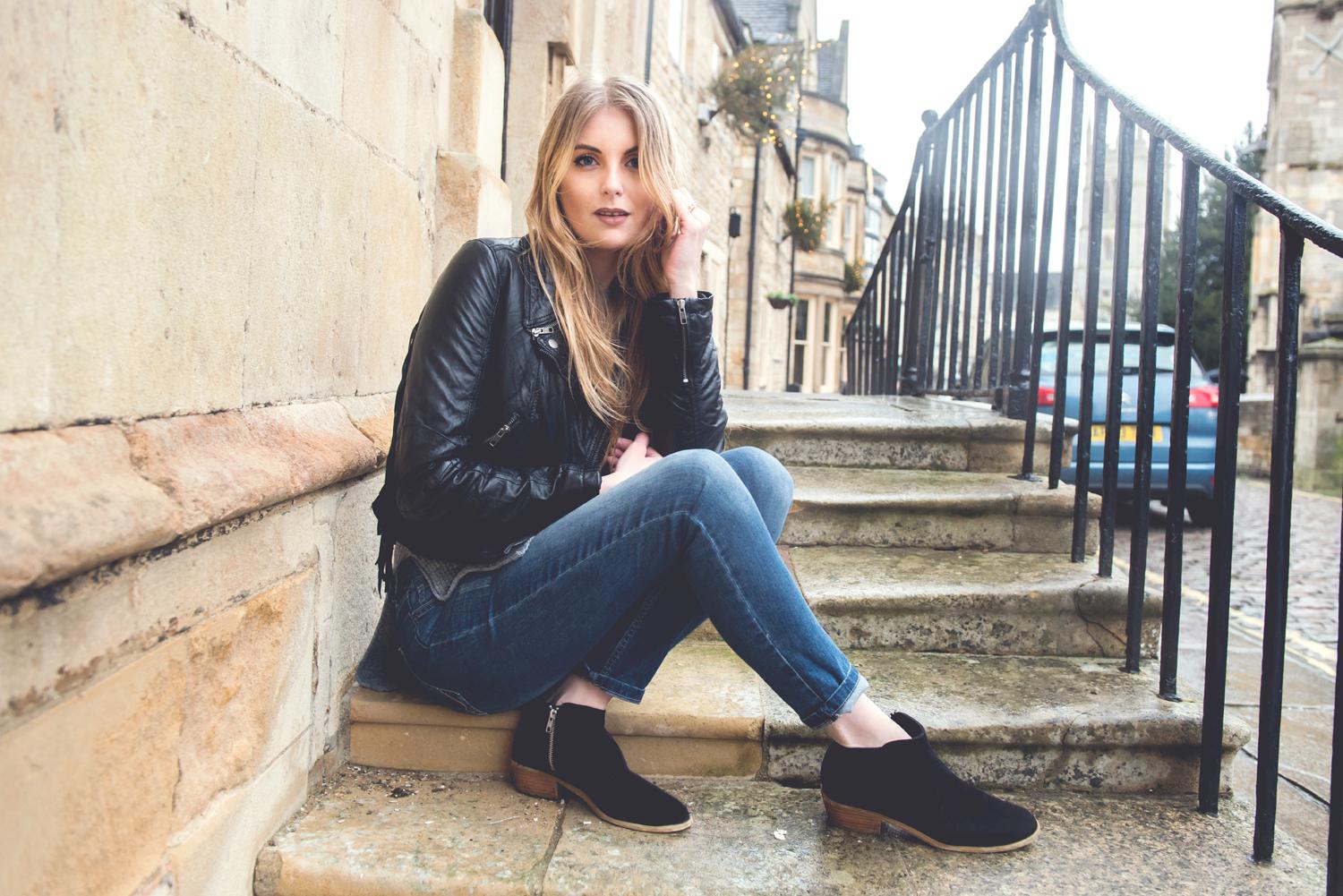 *Jacket : Your Shores // Jumper : Zara (Old) // Jeans : Next // Boots : H&M (Old) // *Bag : Pauls Boutique
Leather Jacket Love
If you've been reading my blog for a while then you'll be fully aware of my appreciation for the leather jacket. So it'll come as no surprise that when outerwear company Your Shores got in contact with me about collaborating for their look book, I pretty much snatched their hands off.
As part of the project I got to pick three, yes three, of my favourite styles from the website and I thought I'd share them with you guys, because, well why not?
My first choice was the Sandra Fringe Leather Jacket, I've always wanted a fringed leather jacket but never found one with just the right amount of fringe. There's a fine line people!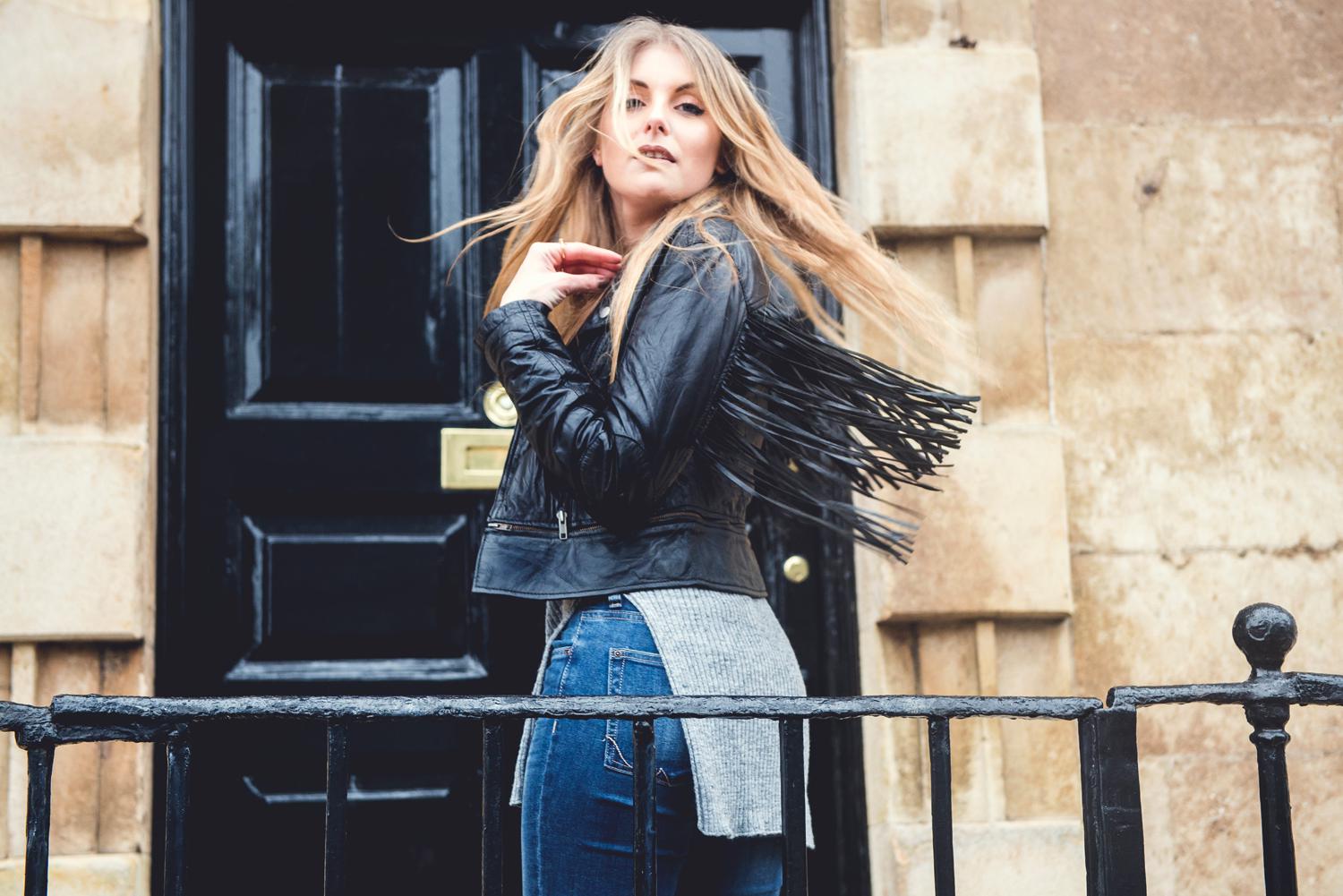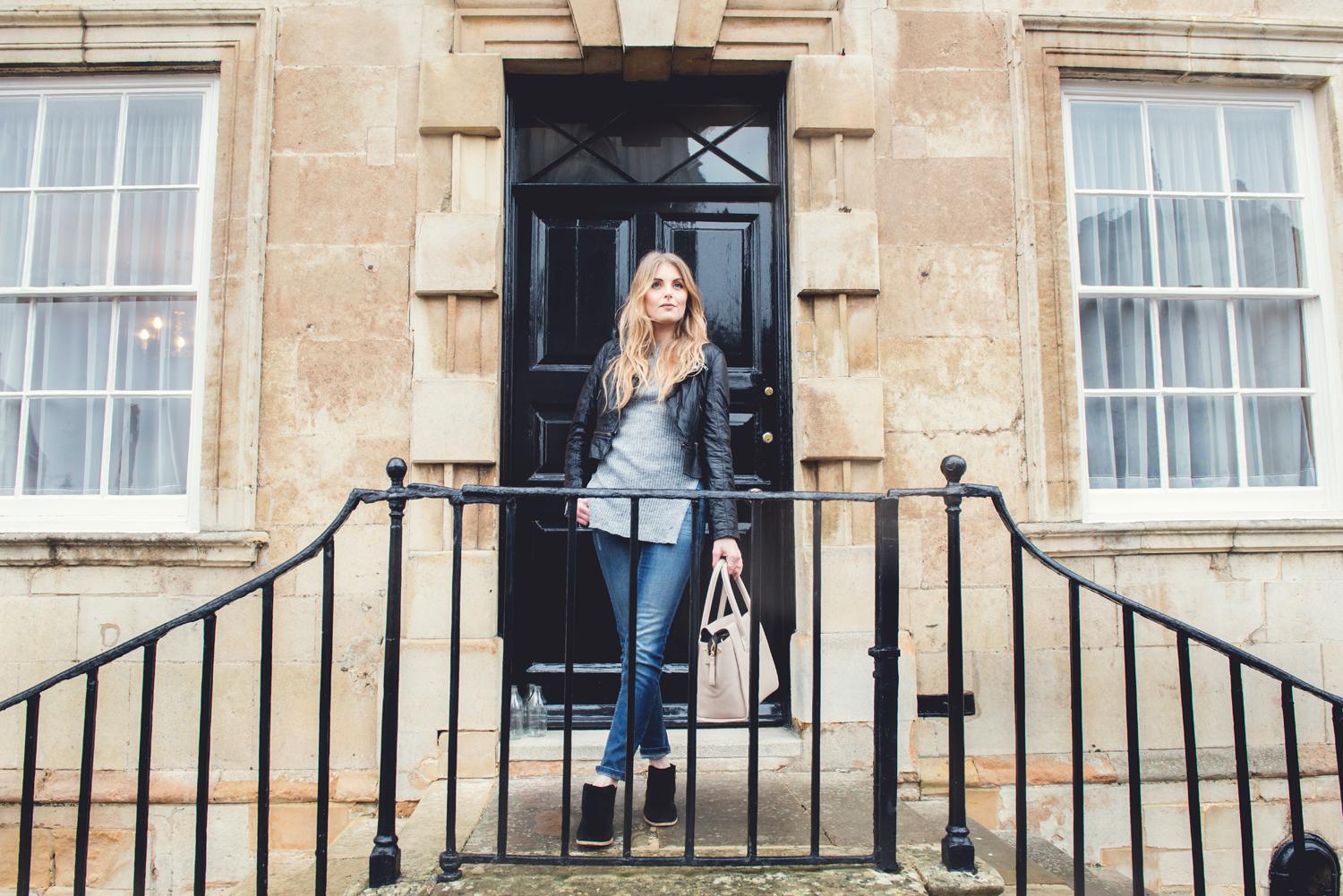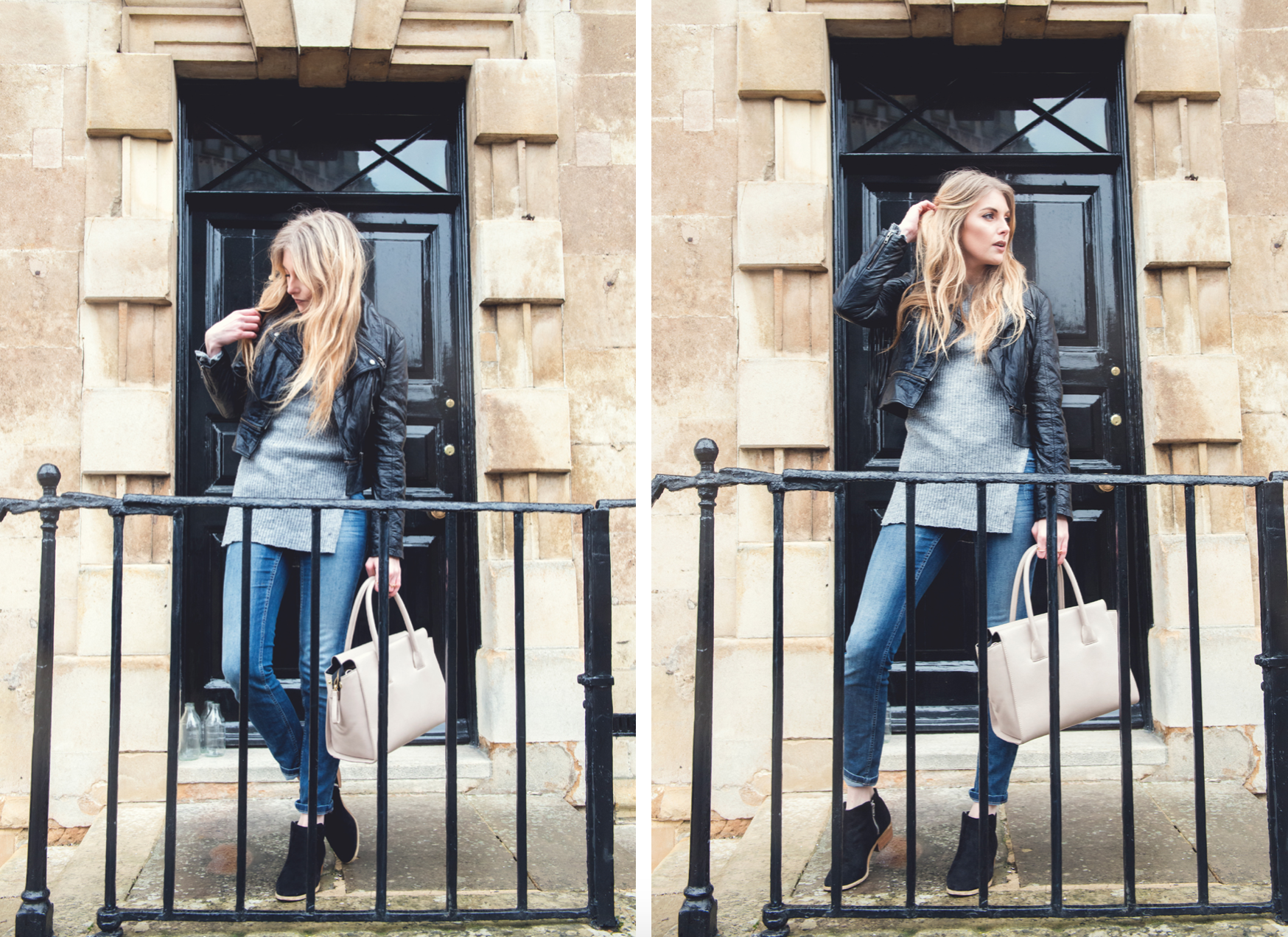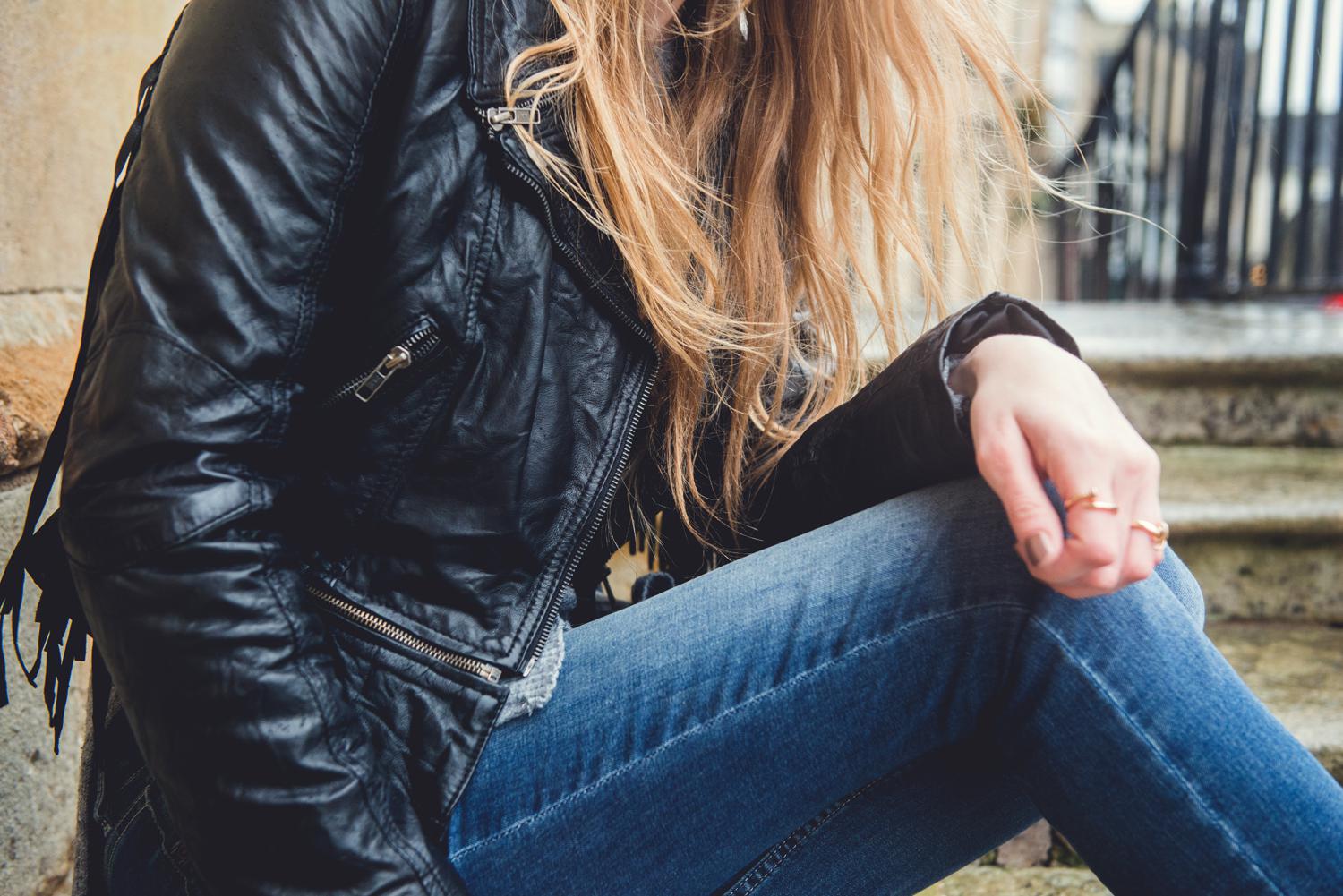 You can probably see by this photo how soft the jacket is!! I think thats the one thing I love about real leather jackets, what's the point in investing if it looks and feels the same as one from Primark?
Can you also make an exception here guys for the fact that it was raining whilst we shot this and I was freezing cold which is why my hands are red and my hair ain't looking too great!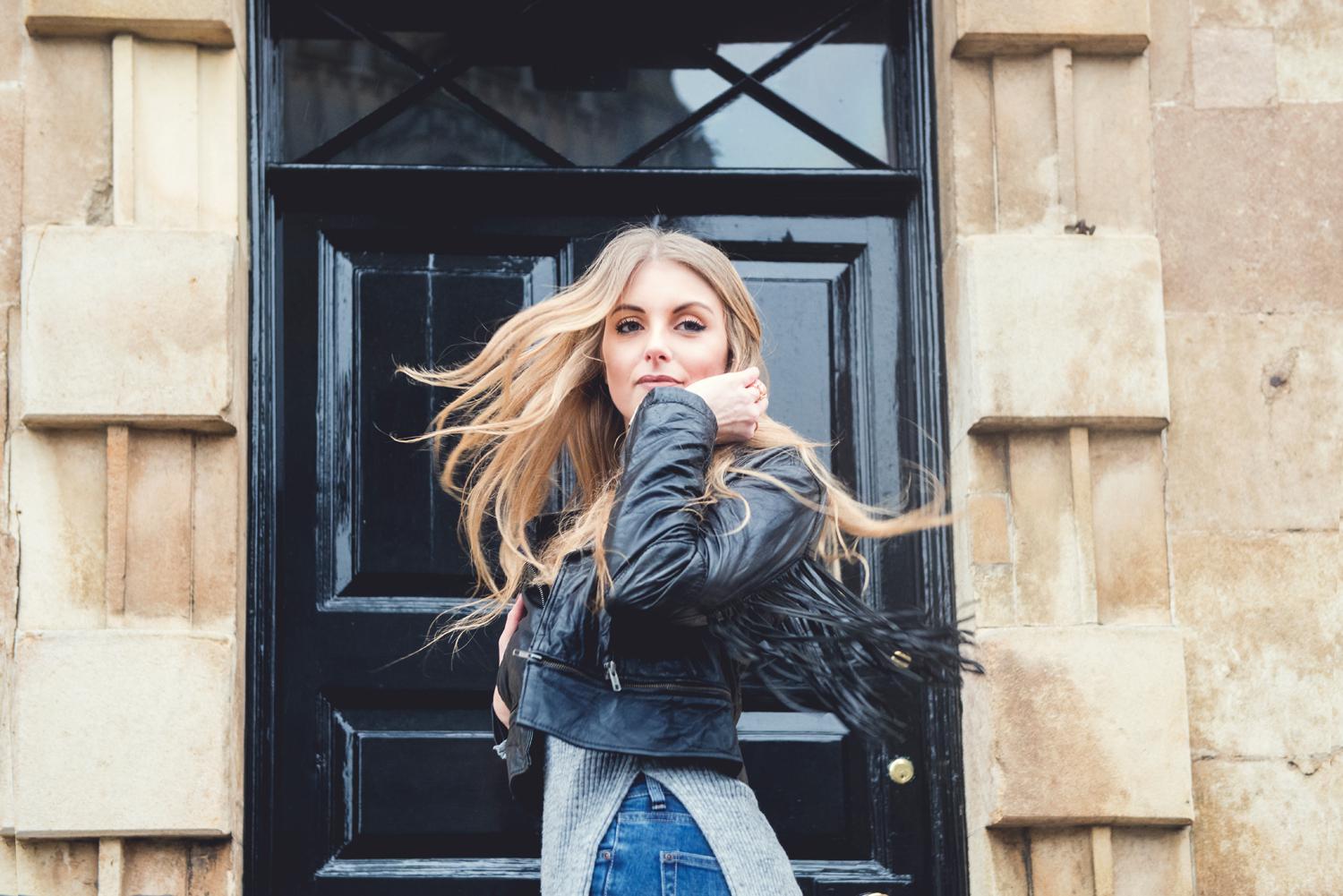 This jumper was 100% my favourite last year and I kind of forgot about it and it was pushed to the back of my wardrobe for the past few months. Sooo I decided to give it a new lease of life, I do still love it but I remember what was so annoying about it. . the goddamn sleeves! The slits look so cool in photos (very aware you can't see them in this post) but they hang so low and as someone accident prone and clumsy, they are always covered in water or spaghetti sauce. . basically any liquid i've walked past, eaten or even looked at.
I'm starting to wear these jeans more than my Topshop ones which are so ripped, I know my Mum is praying for the day I throw them out but I kind of love how ripped they are? P.s love the way I talk about my Mum as if I'm 17 and I'm actually 25, I will never grow up and face reality!!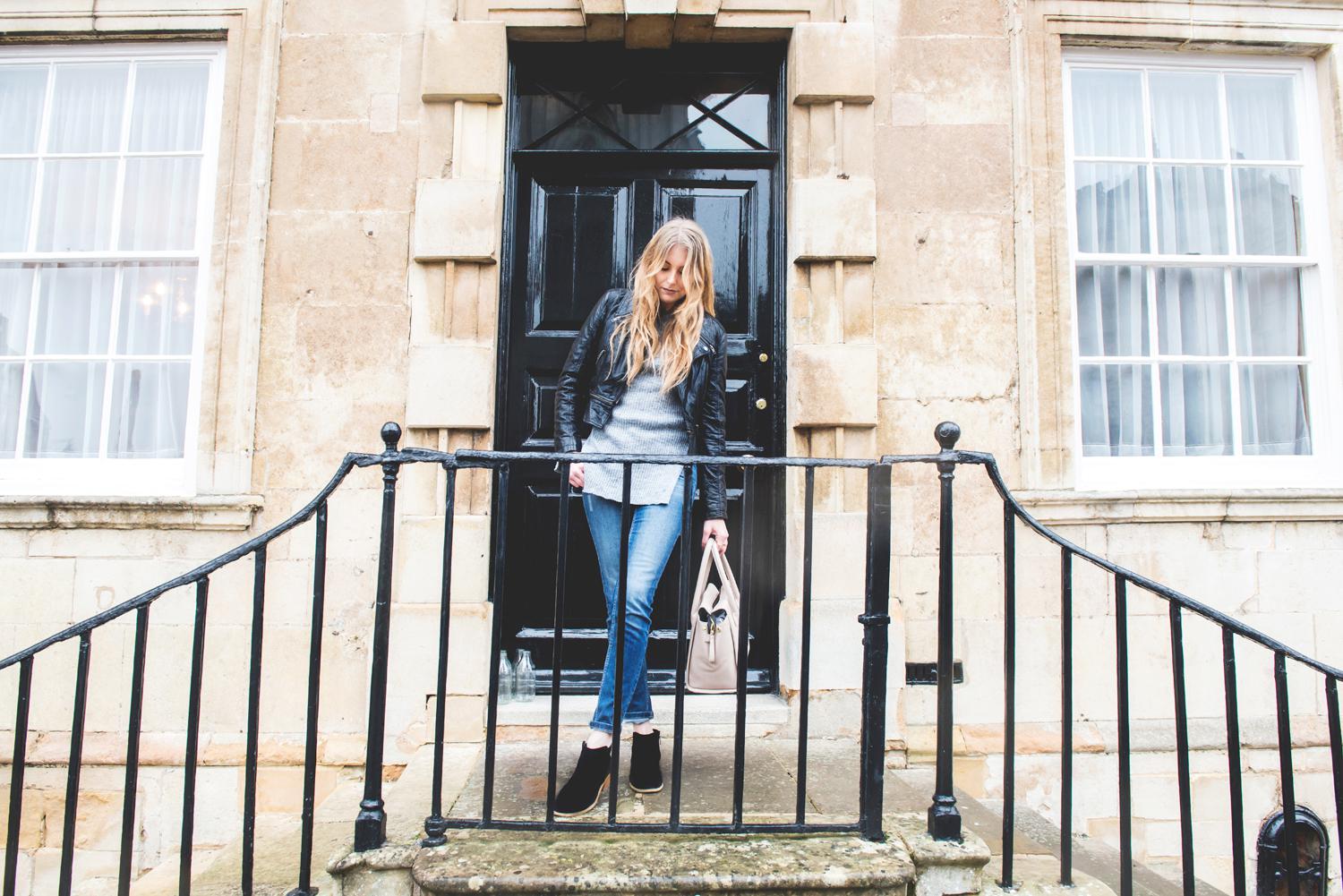 Seen as a lot of what I'm wearing here is sold out I've made a little widget so you can shop the post – so thoughtful of me!
Shop The Look
What do you guys think to the pictures? I've been working with another photographer and I think they're amazing! Check out Kirk's Instagram here and website here!
As always, make sure you follow me on Bloglovin', I've got exciting things planned for this year!