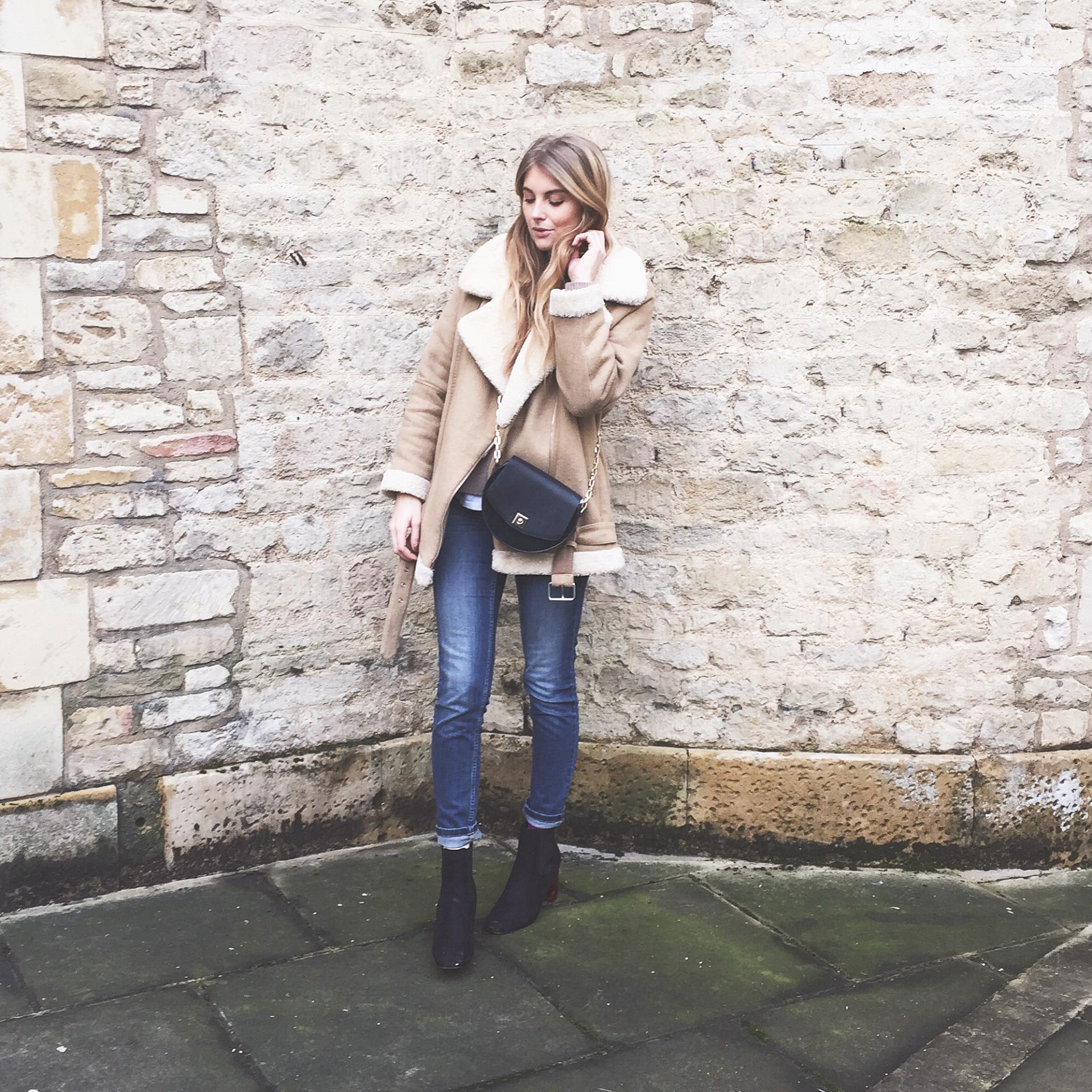 This is just a quick shot taken in town yesterday by my Mum ( good old Sue Crowe) on the way for coffee, such ladies of leisure! As I've promised more posts I thought what's the harm in doing a few smaller posts? Do let me know what you think guys, if you hate this idea and you're like "I'd rather just see it on instagram.. oh wait.. I did" then let me know! – slash stop being mean!
Anyway, this is pretty much what I wear most days, My favourite jacket and boots with whatever's hanging around on my bedroom floor underneath. . such a glamorous life I lead! Ignore the white dot on my boots – I spilt toothpaste on them!!!! Massive fail, Sue Crowe's going to have to come to the rescue on that one too, if your reading this Mum they're on my shelves please and thank you!
I've linked below the boots and some of the best dupes I can find for this jacket!! And I just found an uh-mazing copy in Topshop Here!
Follow me on Bloglovin' and never miss a post!