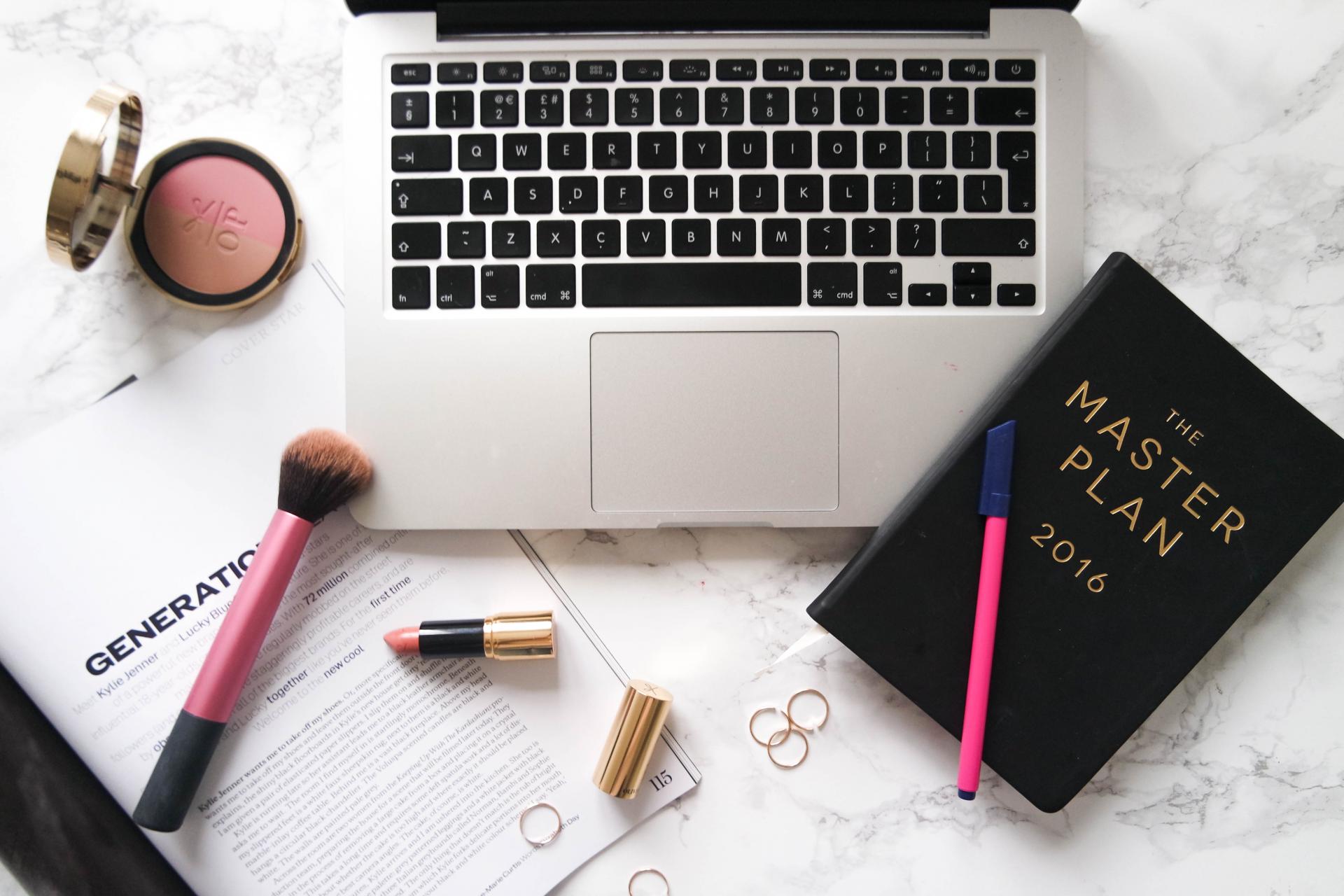 2016 New Years Resolutions
-Yoga
I've started Adriene from Yoga with Adriene's 30 day challenge. I got into Yoga a bit last year but I find it really hard to stick to excersizing and it was a half hour drive away which meant I just stopped going when my friend wasn't there to make me feel guilty and drag me along! This is something I can do from home which definitely appeals to the lazy side of me and I feel like if I do it for 30 days then it will become a habit. After January I plan on doing it at least twice a week!
-Me time
This is a selfish one but aren't all resolutions kinda selfish? Anyway, I spend a lot and I mean a lot of time on my phone and I'm constantly 'working' or plugged into social media. Therefore this year I plan to make time for me, I guess the yoga is classed as me time as well but I'm talking about indulging and relaxing. I don't remember the last time I sat down and read a magazine, I've got a subscription to ELLE and I've got no less than 10 copies sat in the corner of my room begging to be read. So each evening I plan to take some time, even if it's just half an hour, to read a magazine, paint my nails, do a face mask and just switch off.
-Read more
When I was younger I used to read so much, now I'm lucky if I get through a couple of books a year and I pretty much only read on holidays. From now on I'm going to try and read for half an hour at least before bed each evening! Reading is such a good way of relaxing and getting to sleep and not to mention great for your writing and imagination which, as a blogger can only be a good thing right?
2016 Blogging Goals
-Youtube
This year I'm doing it! Youtube, watch out there's a new kid on the block. . well there will be. . if I stop being a big girls blouse and finally sit down and do it. The thing is I've got a list of excuses and reasons I can't do it yet as long as my arm and really all I need to do is start. I will this year, I promise, you have my word!
Any one familiar with youtube I would love to hear your thoughts on best ways to edit and if i need some kind of special light for it?! Or is that just for the super youtube pros? Also if you're just a reader of the blog I would love to hear if you'd be interested in a youtube channel, firstly, would you even watch it? Secondly, what kind of videos would you like to see?!
-Bloglovin
This year I need to crack Bloglovin, I seriously do not get it! Or should I say i don't get how to get myself out there on it and gain followers? I guess the obvious answer is to write good content and the followers will come but I feel like I only get followers when I promote Bloglovin! If anyone knows of any tips to get yourself noticed on Bloglovin' and utilise it then I would be super duper eternally grateful!
P.S – Follow me on Bloglovin'?
-Post more frequently
So last year I started my blog and I've been doing my best to make it something people like and enjoy reading. This year I plan on getting more content and posting more often, I would love for it to become something that people see as an authority in the fashion blogging world – of course so does everyone, so this is definitely my aim! We Wore What, Sincerely Jules, watch your backs, Sinead Crowe is coming for you!
2016 Plans
-Travelling
Something crazy happened at the beginning of this year. On new years day my boyfriend suggested we went travelling, on the 2nd of January we booked our flights. Everything in my body screamed "no! Don't do it", I've made it pretty clear in this blog how bad my anxiety was last year and I do still struggle with it at times, but I think this is something I need to do.
Travelling has never been something that I've been particularly desperate to do but I can't imagine doing it with someone better and I know he knows me the best and will take amazing care of me. Now that I've started looking on Pinterest (see below) I am so excited about all of the beautiful places I'm going to see and experiences I'm going to have. Sometimes I think it's good to step outside of your comfort zone and this is a giant leap outside of mine, but hey, at least I'll be taking that leap with my best friend! – woah, super soppy!
So if anyone has any tips if they've been travelling before then I would love to hear them! The current plan is 2 months in Indonesia travelling round, and 1 month in Thailand, Philippines, Cambodia, Vietnam / not 100% sure this is still to be decided!
I guess now you're wondering what this means for my blog? Well I've already thought this out and I won't be stopping, I'm just planning on turning it into a bit of a travel blog for the 3 months I'm out there! Hey it may even be a new niche, how to be stylish whilst travelling?!