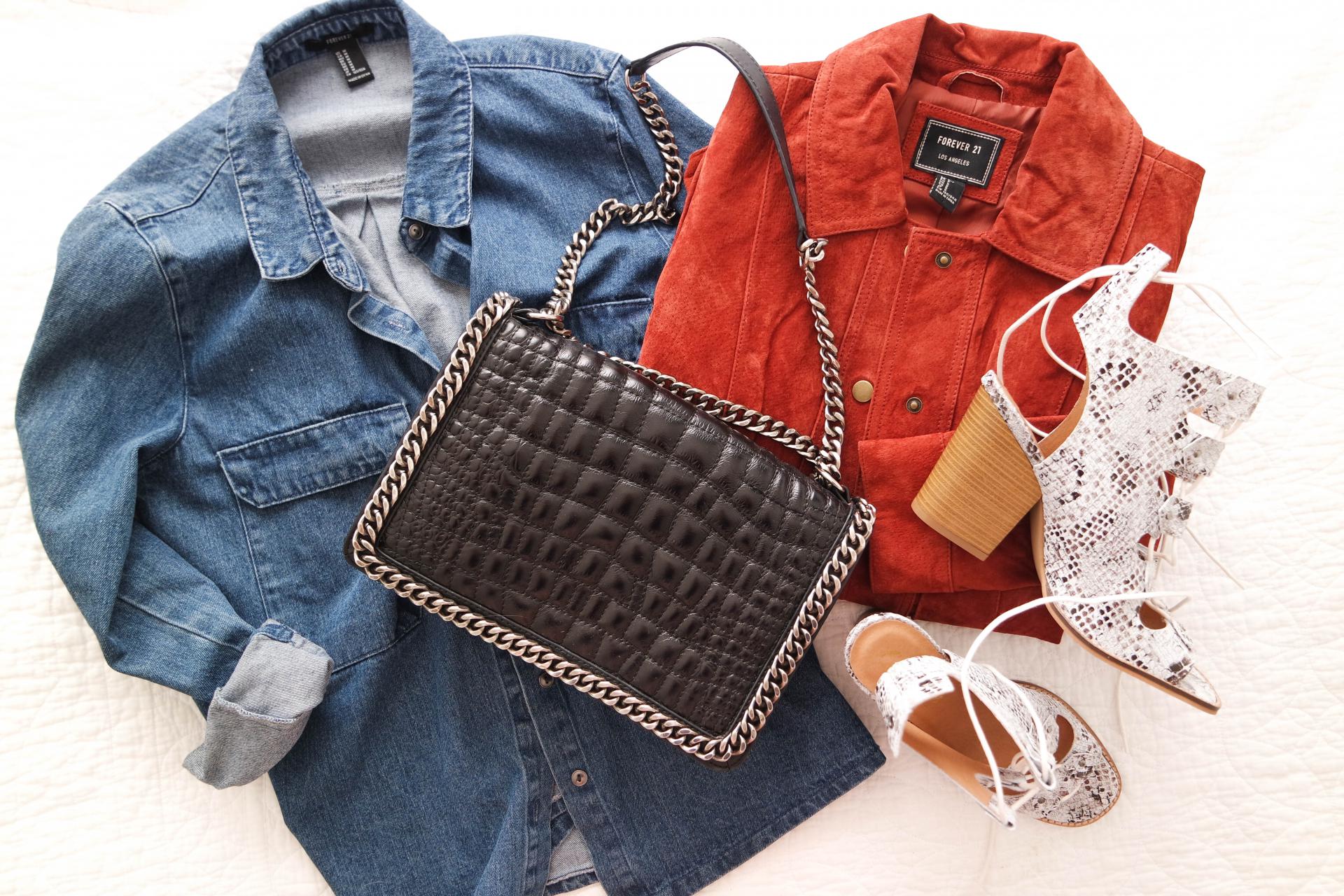 So seen as yesterday I did a super personal post '2015 // The year in review' I thought I would do a fashion-y yearly review as well. This is a fashion blog after all. So I've picked out my top pieces, some of them new and some of them old, that I wear so often that it's actually becoming slightly embarrassing.
2015 Fashion Favourites
Zara Shearling Coat
I feel like this coat was some kind of movement between bloggers. Obviously the original one we were all lusting after was the Acne coat, but Zara did their usual incredible job of making an impeccable dupe. I love the fact that it's super relaxed and cosy but still looks smart and pretty much makes any outfit look good. If I had to pick one piece in my wardrobe to save in a fire I'm pretty sure this would be it!
You can see the coat in action in this post here!
Forever 21 Suede coat
So this only really just made it in and it's kind of not really a 2015 favourite – more like I know for a FACT that it'll be a 2016 favourite. My uh-mazing boyfriend got me this for Christmas and I am obsessed, if I've left the house (granted thats not been often) I've worn this coat. It's real suede and the colour is that beautiful rust that I am loving at the moment, plus the tailored style makes any outfit look smart!
Forever 21 Denim Shirt
This was another Forever 21 purchase – get me, never usually shop there but clearly I should go in more often! I've been after the perfect denim shirt for a while. You know when you've got a picture in your head of what you want without knowing if said item actually exists let alone where you could buy it? Well i found it, a denim shirt that was heavy denim none of this chambray rubbish, and not fitted, all of the denim shirt's I see seem to be western style which just doesn't float my boat. Give me something baggy over something fitted any day!
In fact I pretty much wore this whole outfit in this double denim look!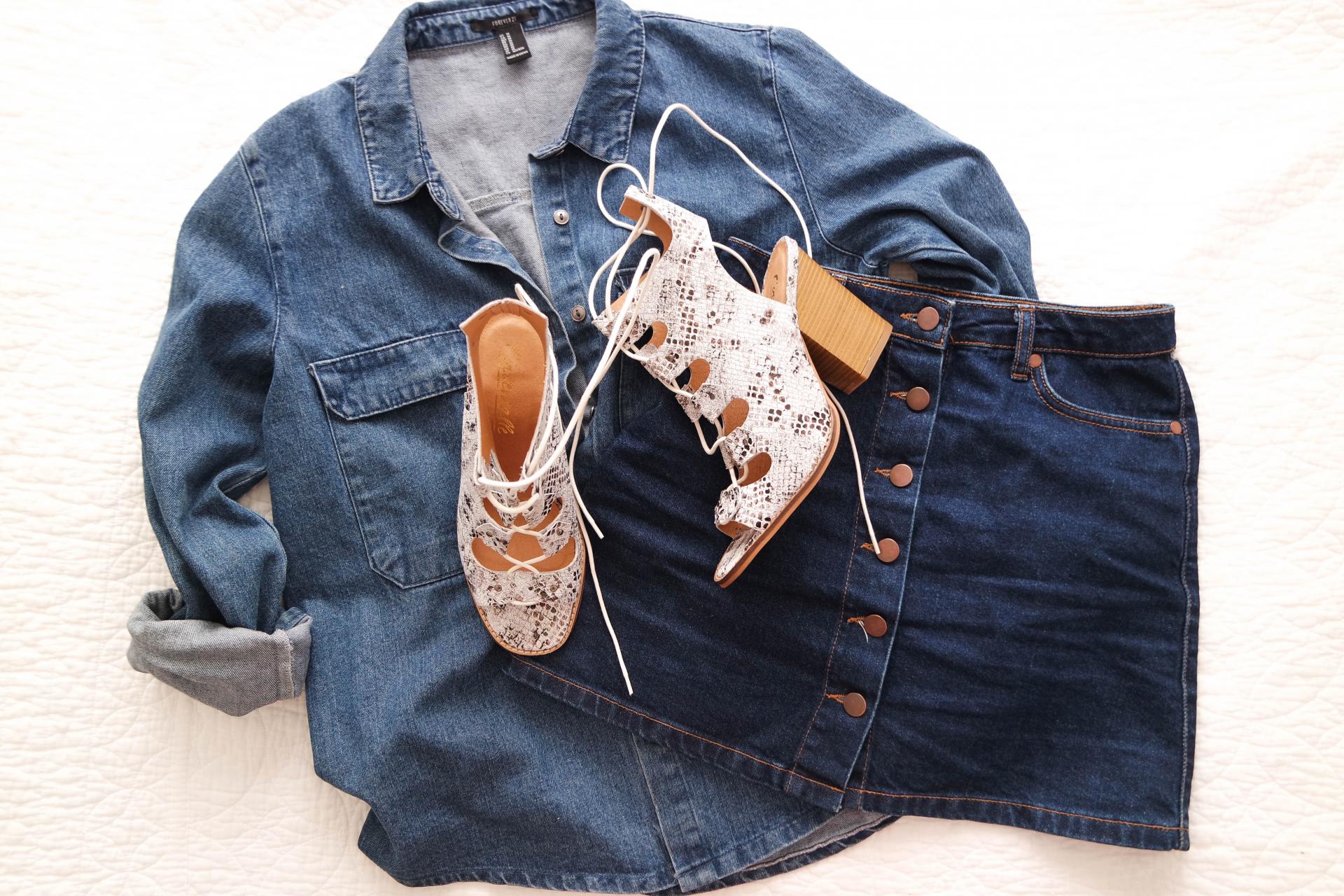 Zara Saddle Bag
I actually brought this when I was hungover and panic brought an outfit for a meal I was going to (I know what your thinking, who buys a bag for a meal, as I said I was severely hungover). Anyway, I'd been looking at the pink colour way for a while but wasn't sure I'd use it so I guess when I saw the black one my mind was made up!
I love having a small bag as a cross body I feel like it adds more to the outfit than a shoulder bag? It also saves me from filling it with junk which is what I'm prone to doing.
As I'm obsessed with this bag at the moment it's been in so many posts like this one and this one!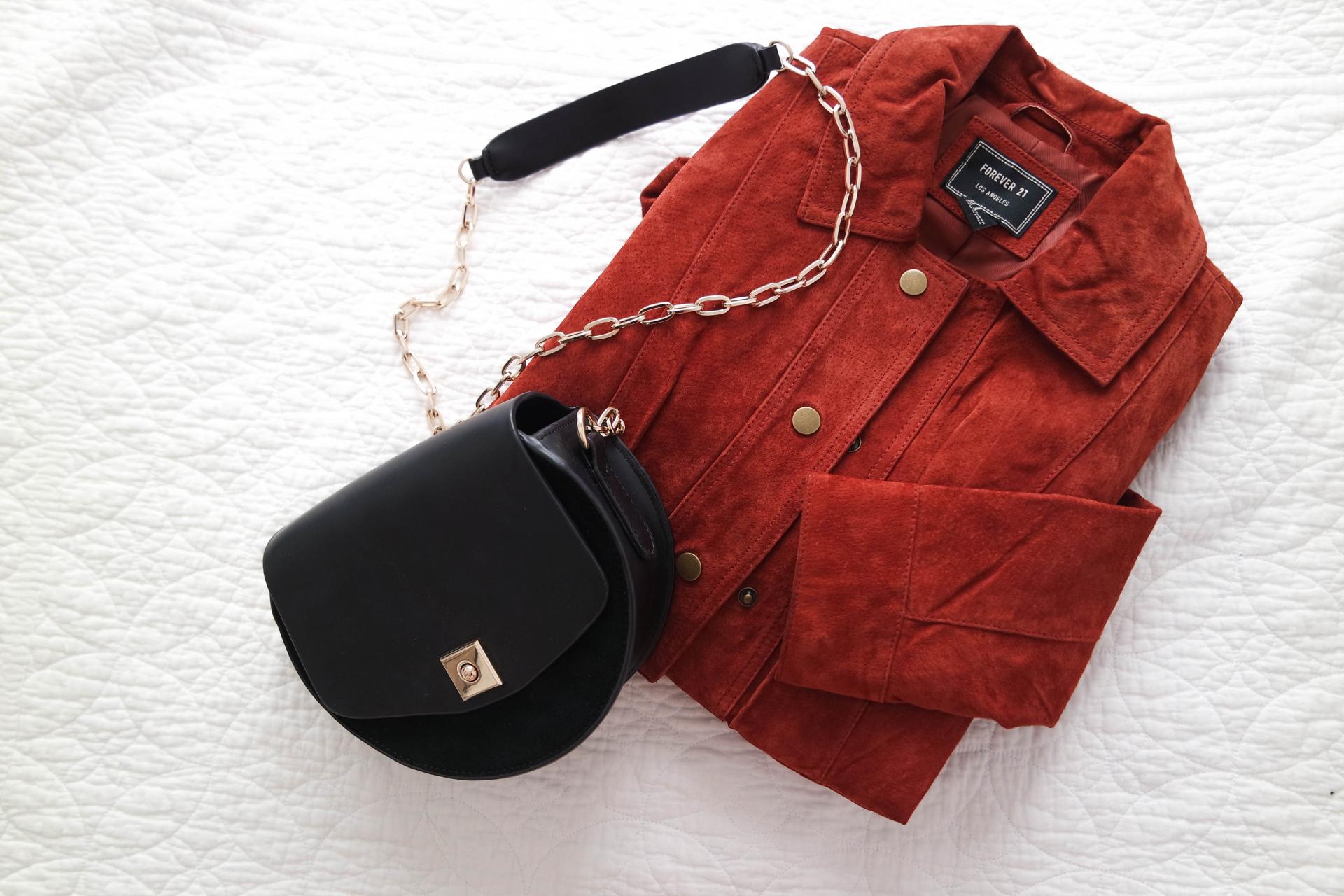 L'intervalle Snake Heels
Loveeee Snake, I've only really recently discovered my love for snake but it's just so good. I've been after a pair of Senso heels for a while and these ones have such a Senso esque feel about them! I'm verging on obsession when it comes to lace up shoes, this is probably my 6th or 7th pair? These are definitely my favourites though!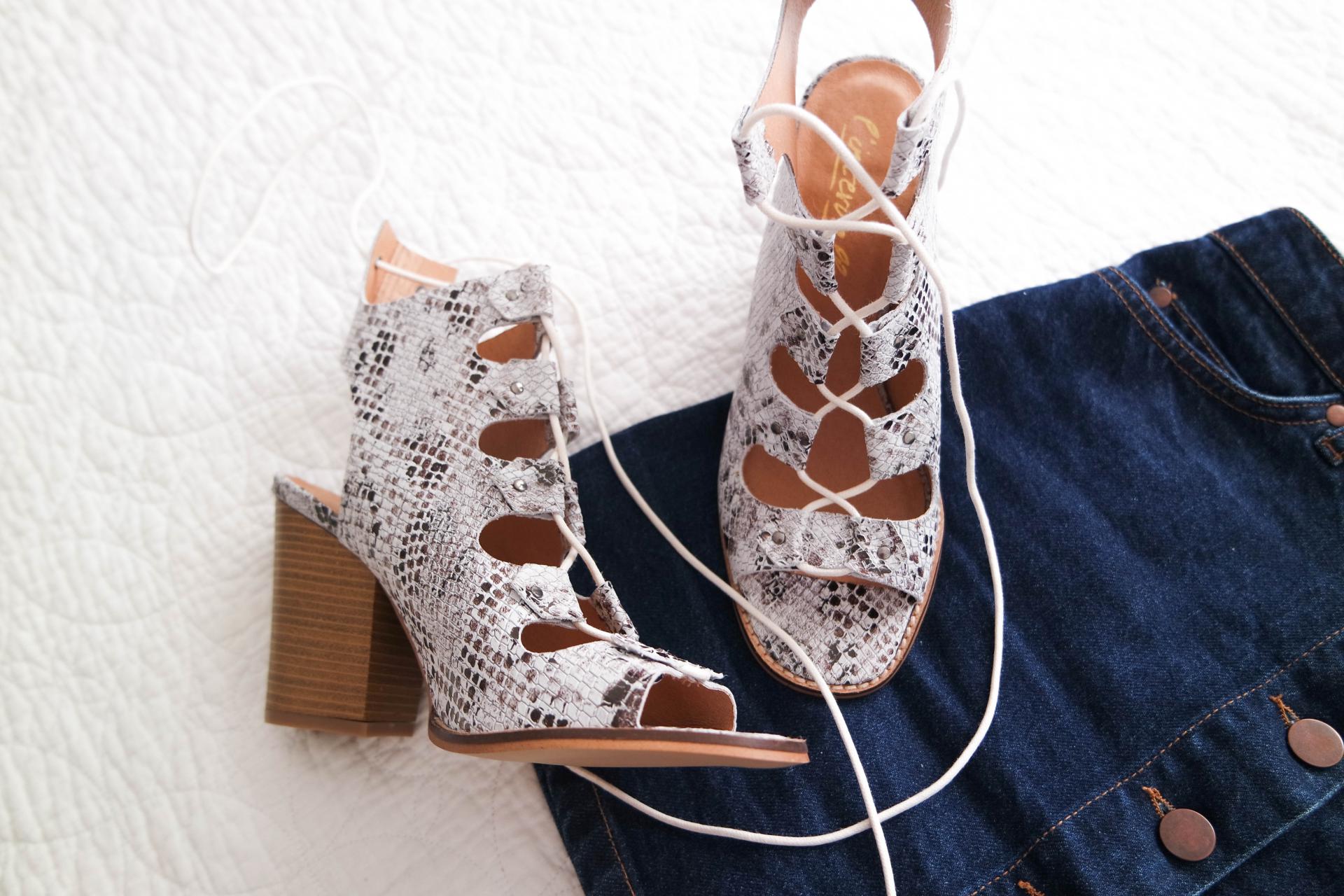 Public Desire Ankle Boots
My love affair with ankle boots will never end, I tried knee highs but they just didn't do it for me, I'm an ankle boot girl through and through!
This pair from Public Desire totally pull at my heart strings with that beauty of a heel, I mean what more could a girl want in a pair of boots than a tortoise shell heel?
The boots you can't get away from! See them in action here!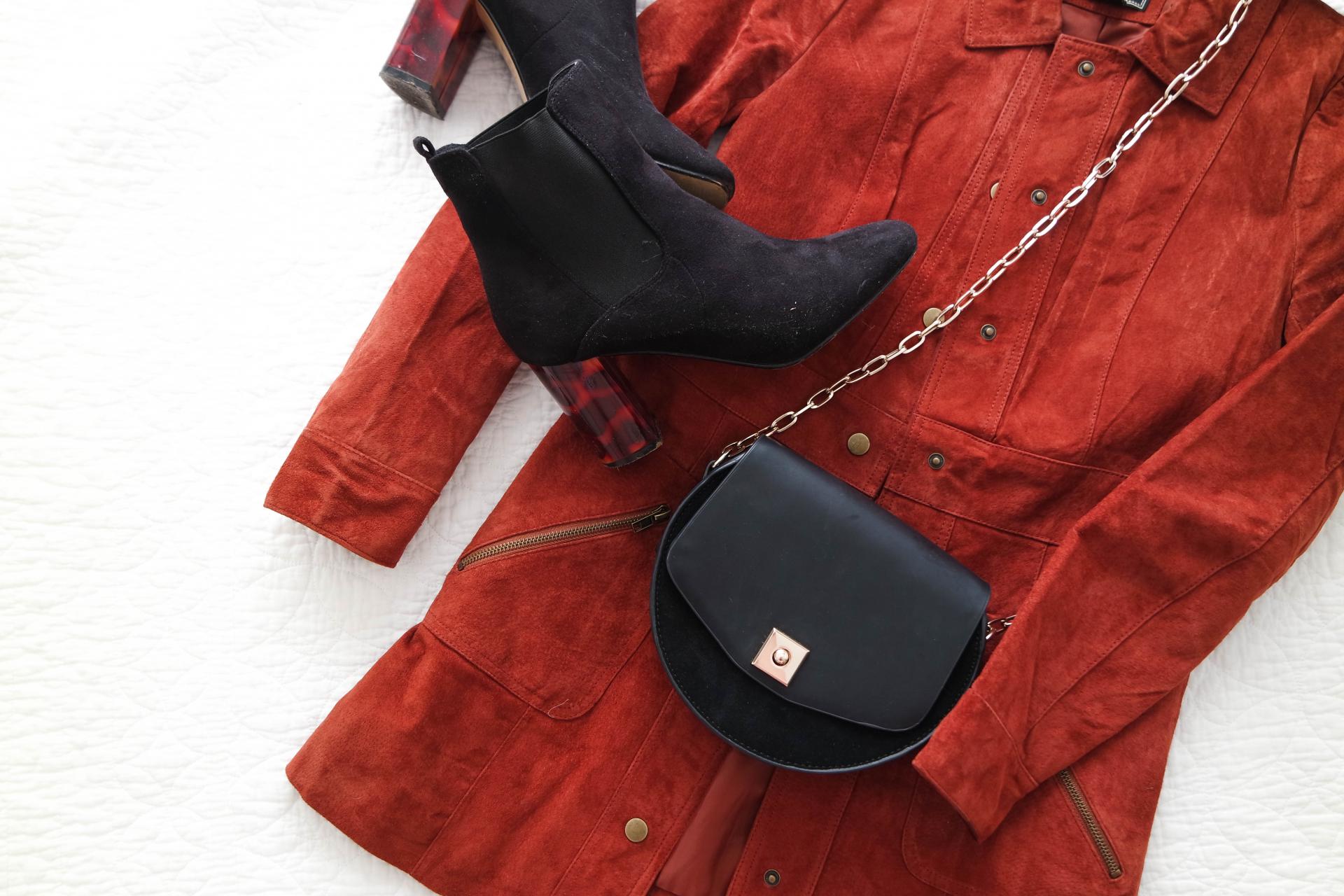 Zara City Bag
I'm pretty sure this is one of your guys favourites as well as mine, I can't believe how many compliments I get on this bag every time I post a look including it! To me it's perfect (despite the weight- it weighs a ton!). Until I get a Chanel this will always be my go to bag!
Love this post featuring my beloved bag!
Gina Tricot Jumper
Okay, I know, you're probably sick of the sight of this jumper. I can't count on one hand how many posts it's been in but doesn't that prove my point and why it's on the list? It's covered in bobbles but I love it so much! So much so that I've just ordered my second jumper in this shape from Zara, every time I see something similar I buy it quick! Love the colour too, rust is so my colour, who would have thought it?
Featured in my Autumn Rust post!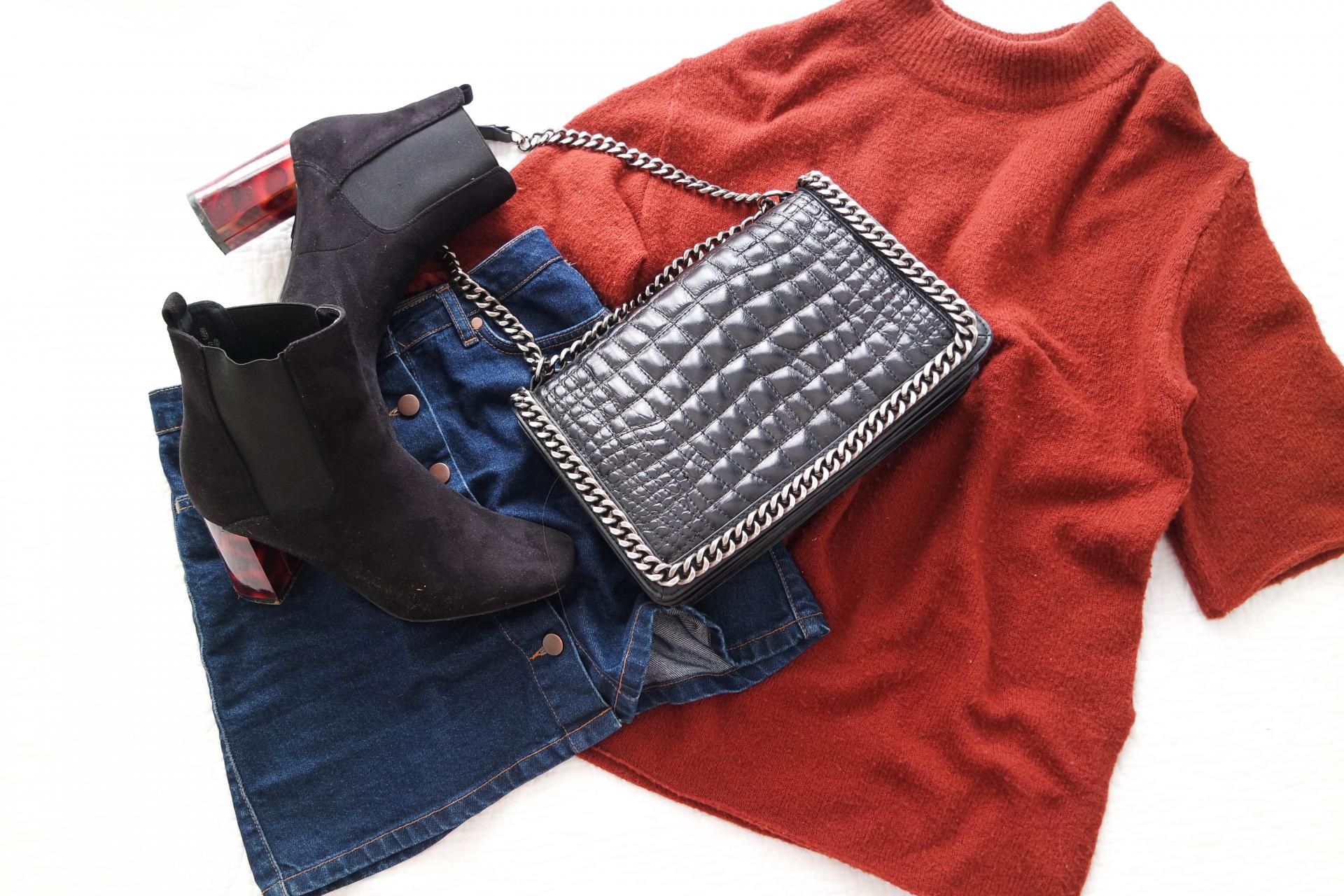 Primark Denim Skirt
Never would I have imagined that something from Primark would become one of my most loved items. This denim skirt holds a special place in my heart, I don't think there's been a week that's gone by since I brought it in the summer where I haven't worn it. I get so many compliments on it and people just cannot believe it's from Primark!
See me styling it three different ways here – this one is so old!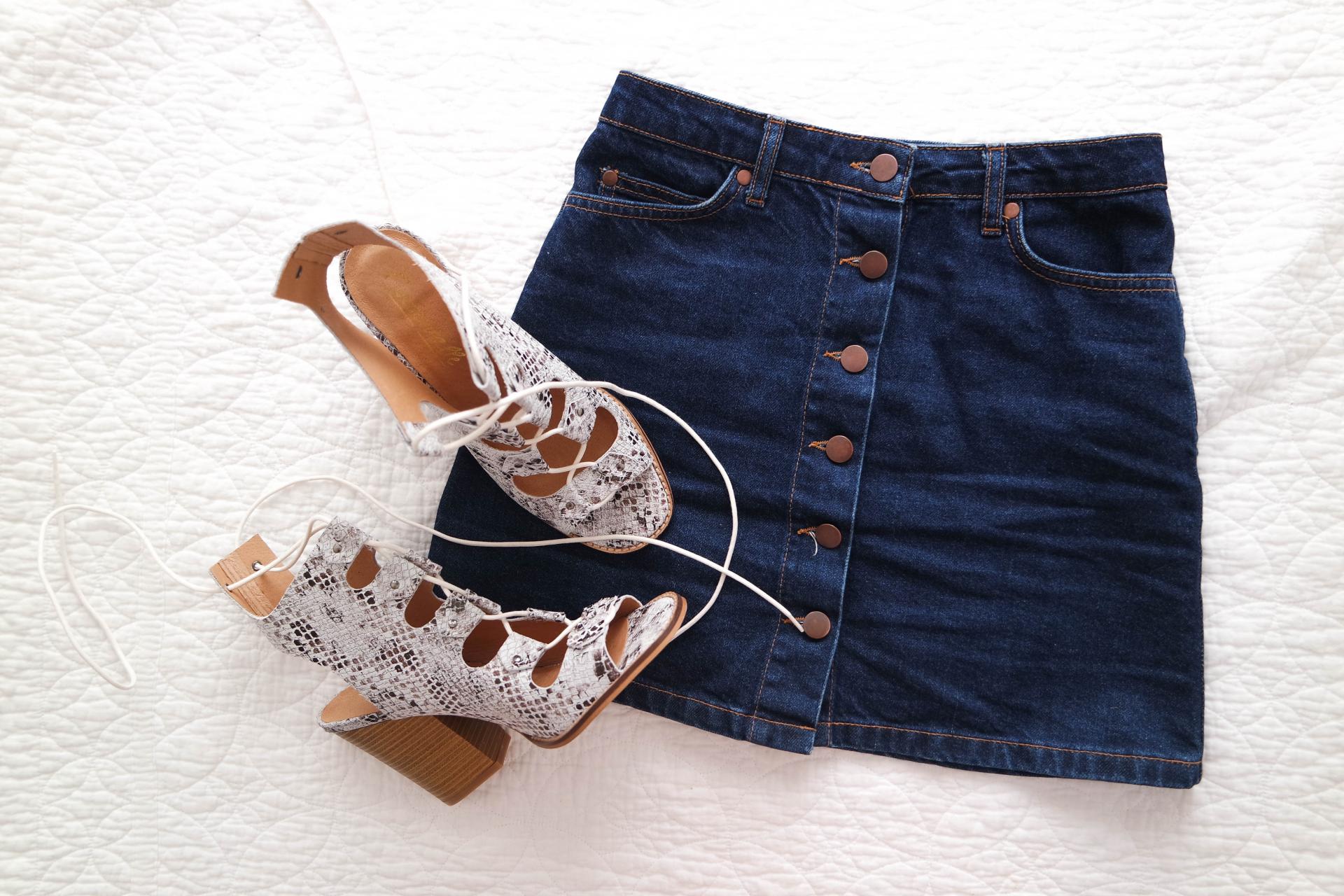 Shop the Post
A lot of these things have sold out but I've made a little collection of similar items so you can shop the post if you so wish!!! Just click on the image and it'll take you straight to the website!
Make my day and follow me on Bloglovin' to make sure you don't miss out on any of the exciting stuff I've got planned for 2016!