Hey guys!
So this week for my Monday beauty post i wanted to share with you the Elemis cleansing balm I've been living for and pretty much used non stop for the past 2 years plus. I'm a big fan of Elemis and in the name of full disclosure I have had this product gifted to me on multiple occasions which is what led me to try it for the first time. I am however, hooked.
This post contains affiliate links & gifted items
Click on the images below to shop!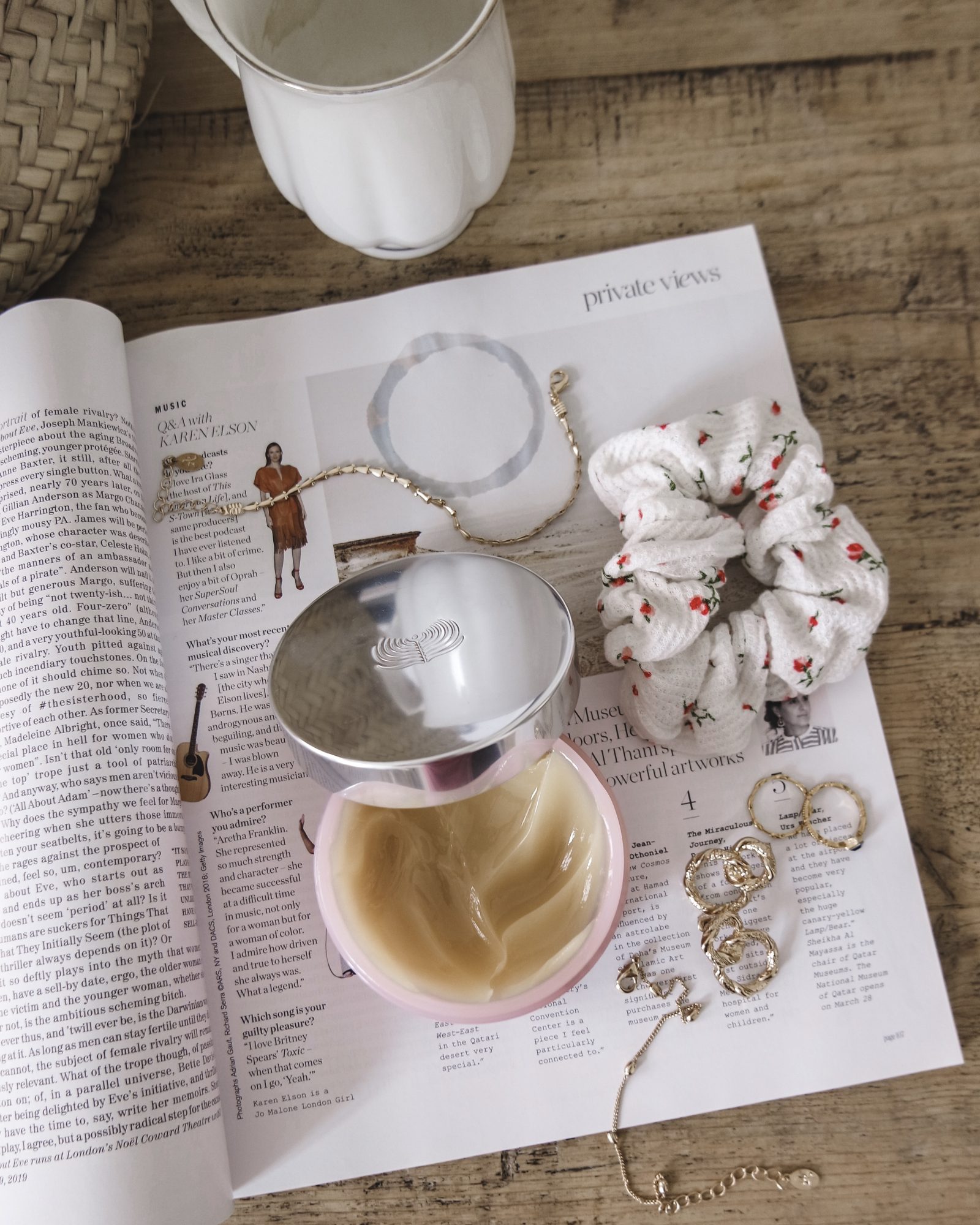 MONDAY BEAUTY : My All Time Favourite Elemis Cleansing Balm
I've said it before and I'll say it again, I am a lazy girl when it comes to anything beauty. This is one of the reasons that i love the Elemis cleansing balm so much. Not only is it amazing for your skin and a much better alternative to the dreaded wipes, it's super quick and easy to use. Before I started using this I always saw cleansing as messy and time consuming but honestly you only have to use the smallest amount and it all comes of in one go. I spend a good minute or do rubbing it in and I especially focus on the eye area to make sure all of the product has broken down. Grab a warm damp cleansing cloth (don't worry it comes with the balm) and wipe away, voila! It's just so quick and simple and effective.
The best thing is that it lease your skin feeling clean and nourished and doesn't feel like it's stripping it at all. I've recently switched over to the Rose edition which is slightly more gentle and has the beautiful floral scent to it which I love. Of all the cleansers I've tried – and trust me there's a lot – This is hands down the best!
SHOP THE POST
Click on the images below to shop!




PS YOU MIGHT LIKE THIS Testing Dior Backstage Beauty OR My Favourite Serums
Click here to shop my daily outfits!