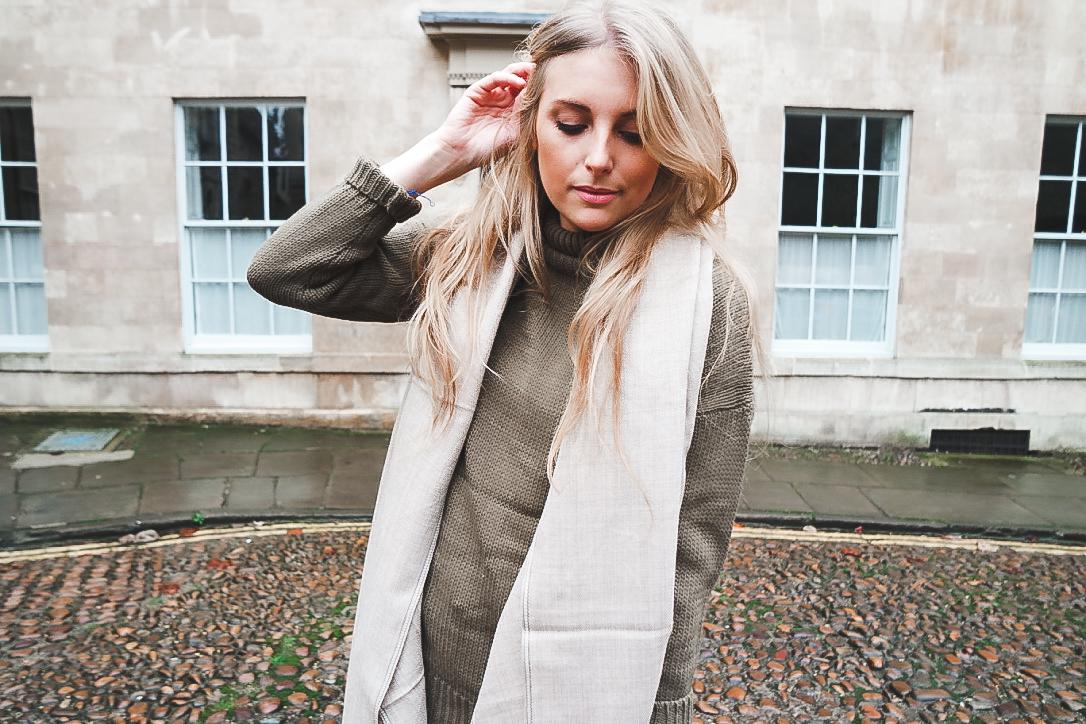 I'm sure I'm not alone when I say that I seem to have developed a form of uniform for my everyday dressing. Kind of like Homer Simpson and his blue jeans, white shirt combo, I have certain pieces or styles that I'll find myself wearing time and time again.
It definitely depends on the time of year, but at the moment I'm living in chunky jumpers and jeans. I've also recently re-discovered my Topshop brogues which I love wearing with my new Next jeans. The jeans are slightly baggier so have a kind of mannish look to them which works really well with the brogues!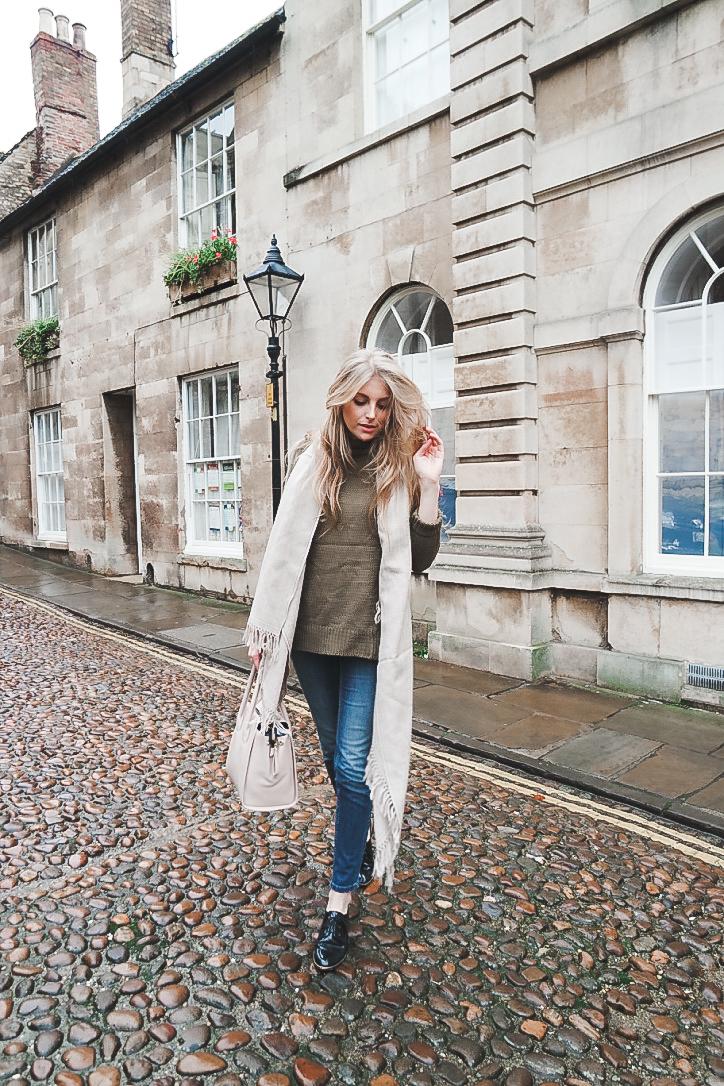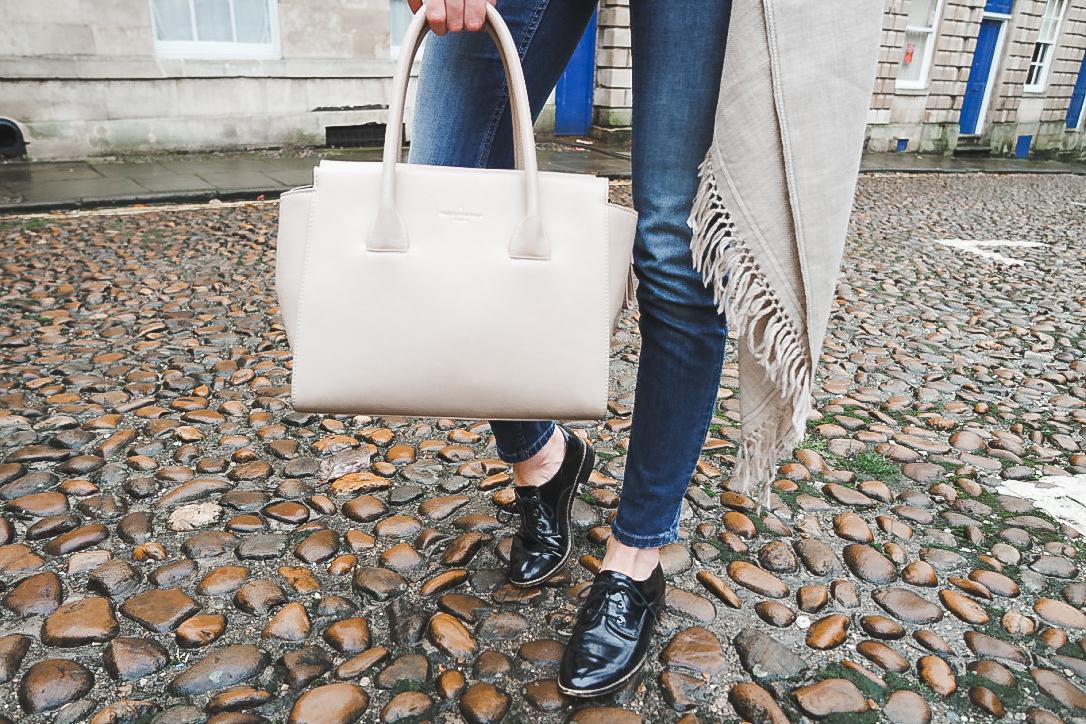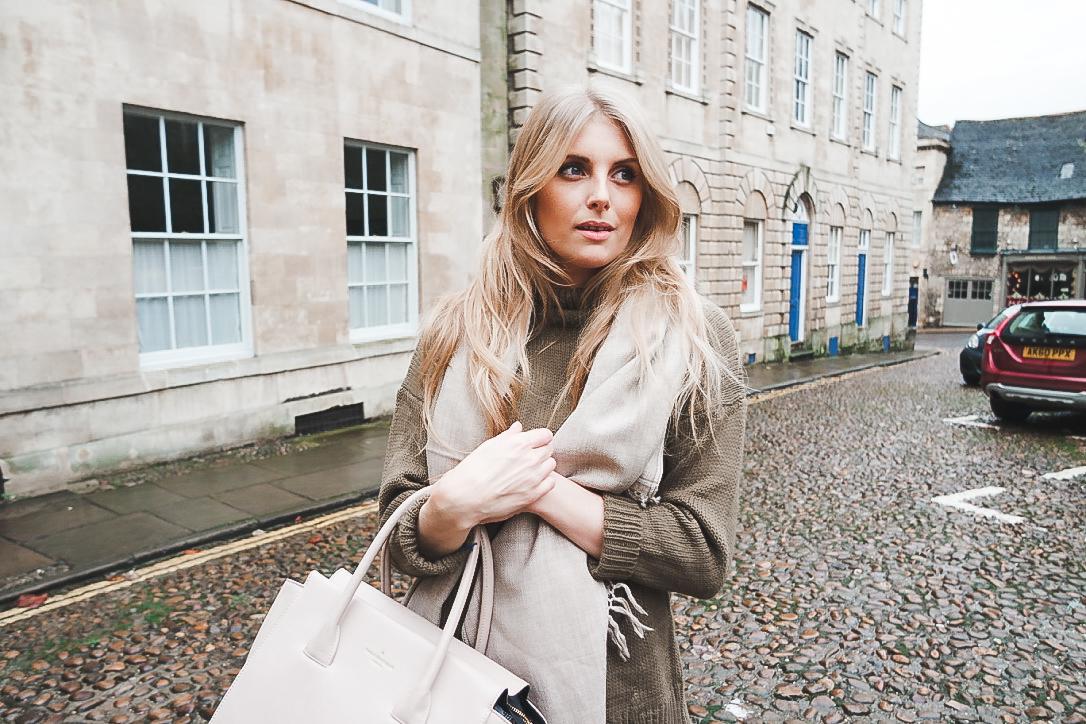 I've voiced my love for khaki more than enough times on here so it'll come as no surprise that I chose a khaki jumper to show what I wear most days! Even though it's now nearly mid November it's still not really cooled down a huge amount, I'll always throw on a chunky scarf when I'm not sure if I'll be warm enough. I really want to get into the festive mood but it's hard when it just isn't cold? I don't understand why the weather won't let us have proper seasons!
I was sent this bag from Pauls Boutique and I'm not usually one for a bag that occupies my hands. I like to have something on my shoulder and always imagined a hand held bag as being too annoying. I have actually fallen in love with this style though, it fit's my new macbook in which is a huge plus and because it's so simple and nude it goes with pretty much everything. I always feel really smart when I wear it as well because it's a more structured style.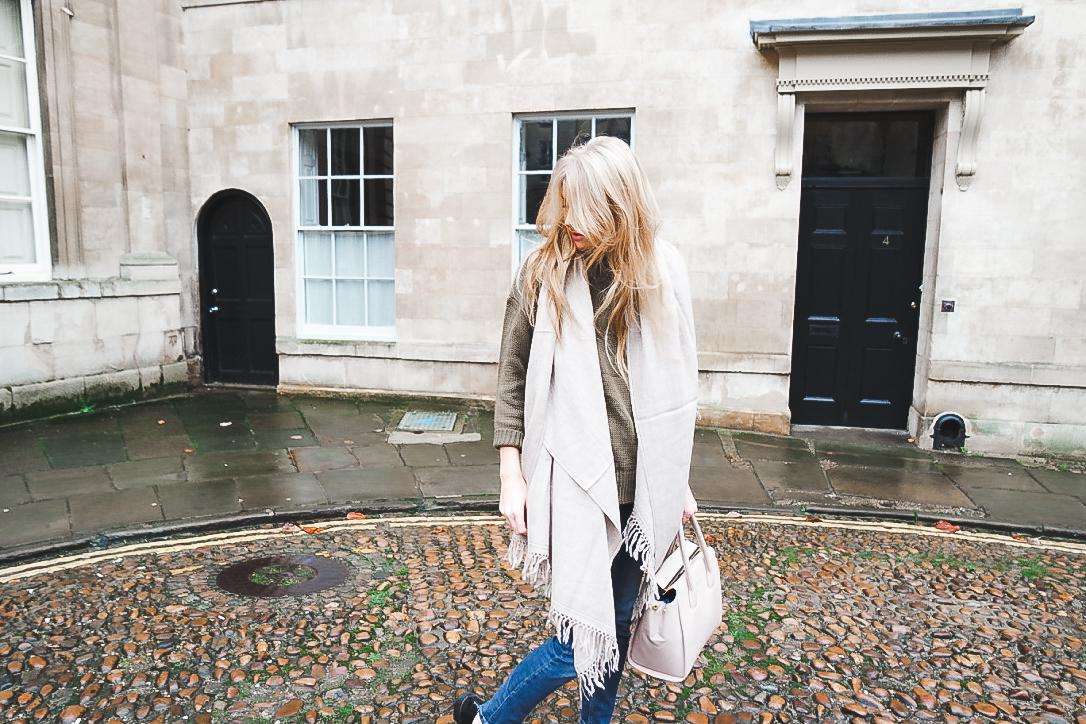 What do you think to my new addition to the khaki collection, this jumper from Sammy Dress? I'm not sure if it's supposed to be three quarter length sleeves or if it's just because I'm super lanky? I do love the colour and the chunky knits. I way prefer roll necks too, I always think they're so flattering on me because I have a small chest, I always go for the higher neck option! I've also just realised my total lack of ironing on this jumper – I'm embarrassed but I can't re shoot so.. sorry guys!
What's your everyday uniform? Do you have a go to outfit or style that you just know works and always find yourself reaching for? Leave me a comment and let me know!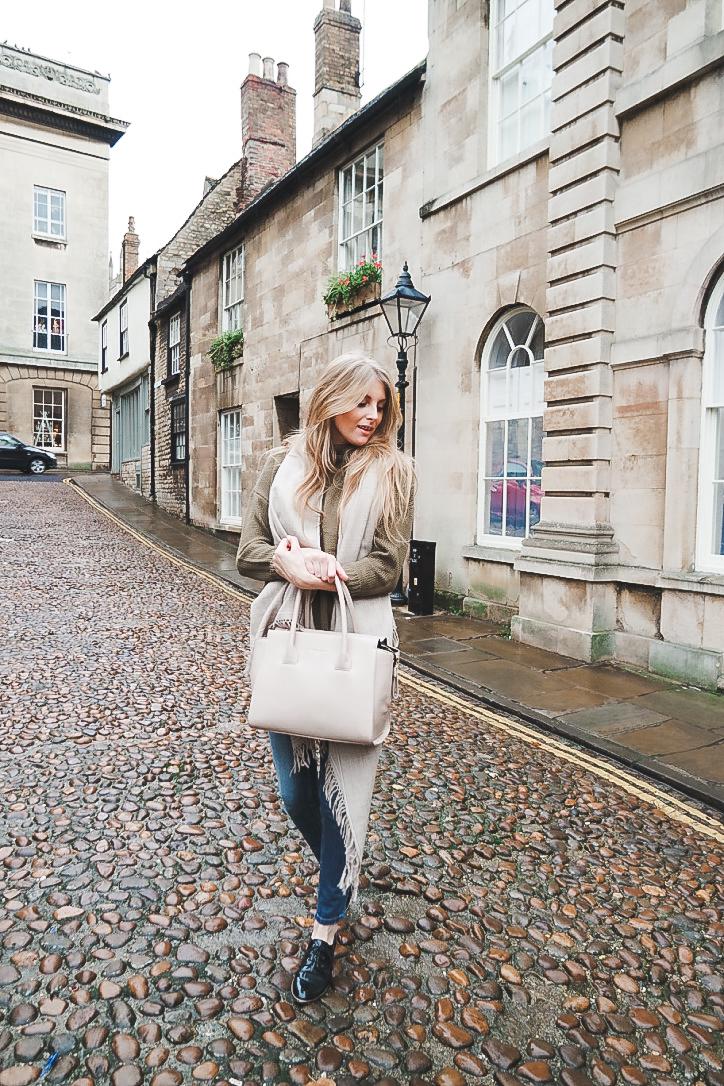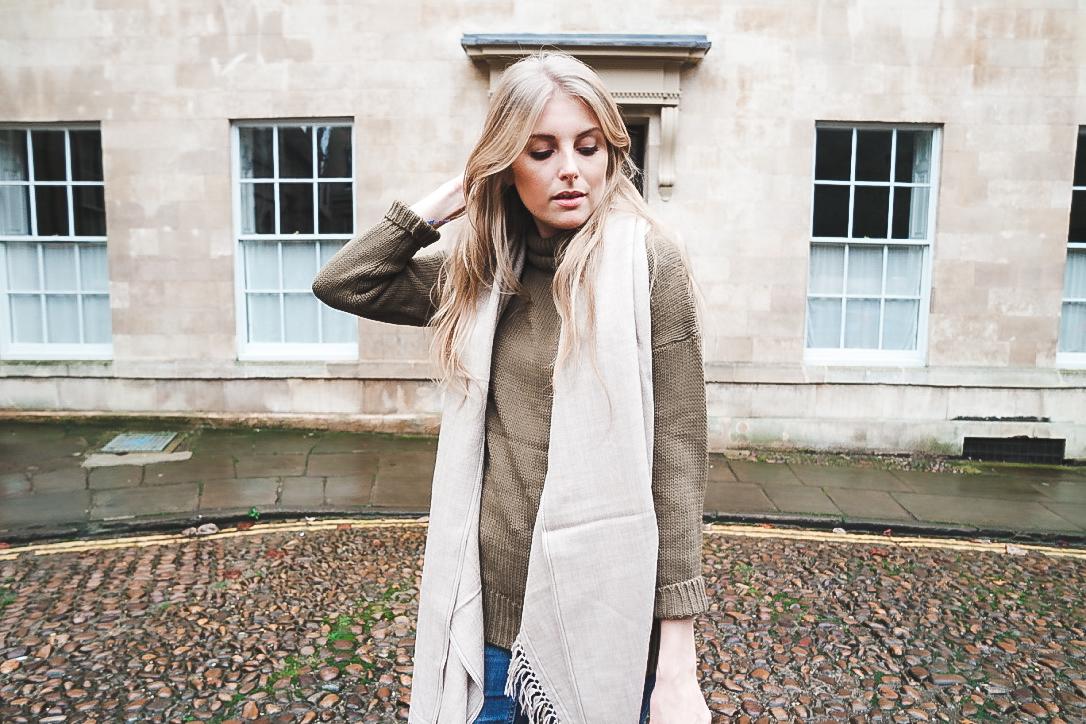 *Jumper : Sammy Dress | *Scarf : Like Mary | Jeans : Next | Brogues : Topshop Old| *Bag : Pauls Boutique
If you liked this post then head on over to Bloglovin and give me a follow!