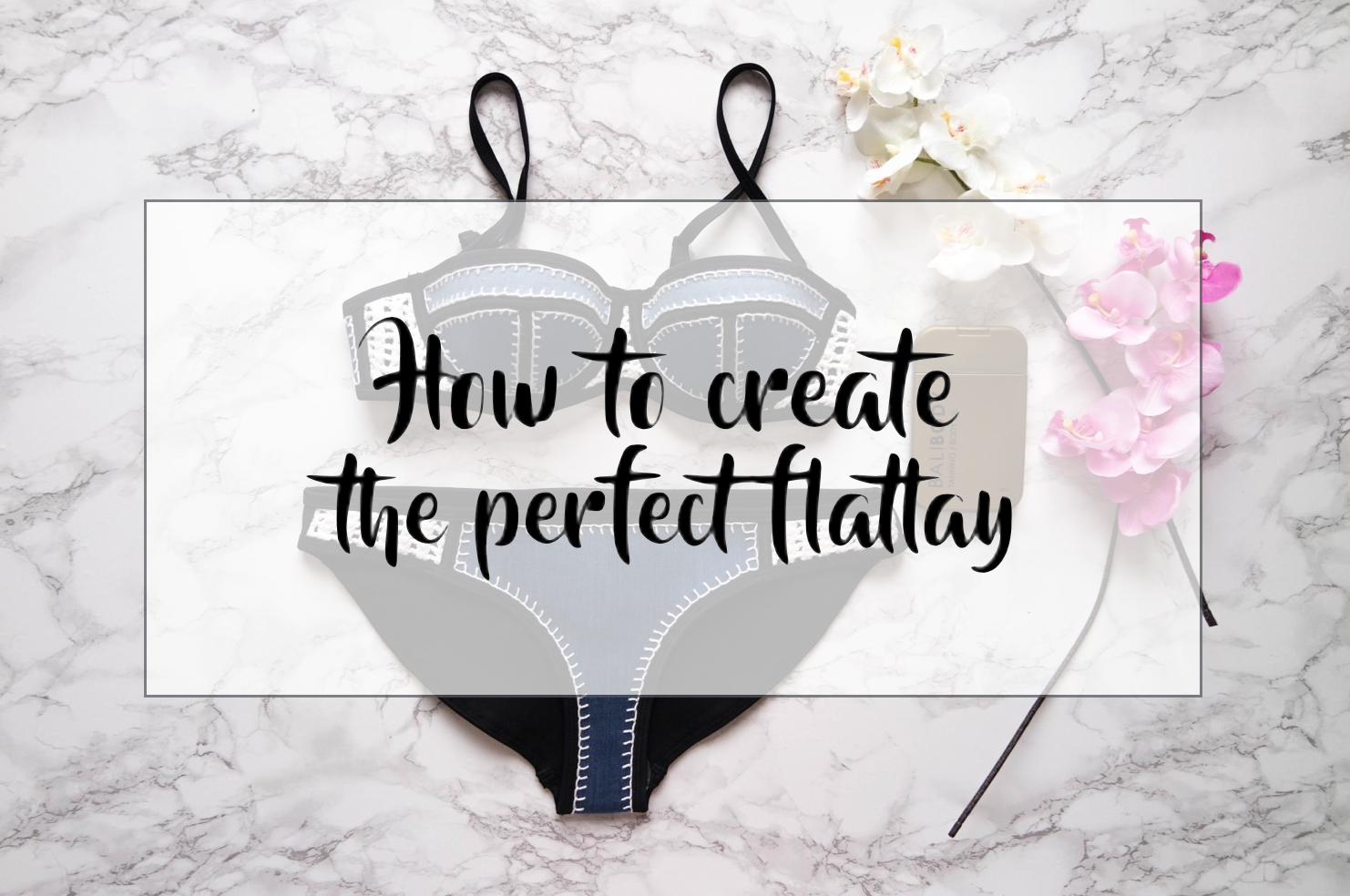 I'm definitely more of a flat lay kinda gal than a selfie taker when it comes to instagram. Obviously as a stylist I have a huge advantage when it comes to creating flatlays. A general understanding of negative space, colour and how things look on camera really helps when getting the perfect shot.
I actually created these flatlays for a Bali Body competition #bbgetslayed, the task is to create an image using Bali Body. As it's something I personally associate with holidays I thought I would base the shoot around my other favourite item, my new Triangl Bikini. This ones the Brigitte style in Moondance – definitely my favourite so far!
Like the selfie, behind every flatlay is probably about 50 photographs! You have to get the right angle, make sure everything's in and even just moving a nail varnish 1cm to the left can make a huge difference – ok, so I'm a perfectionist!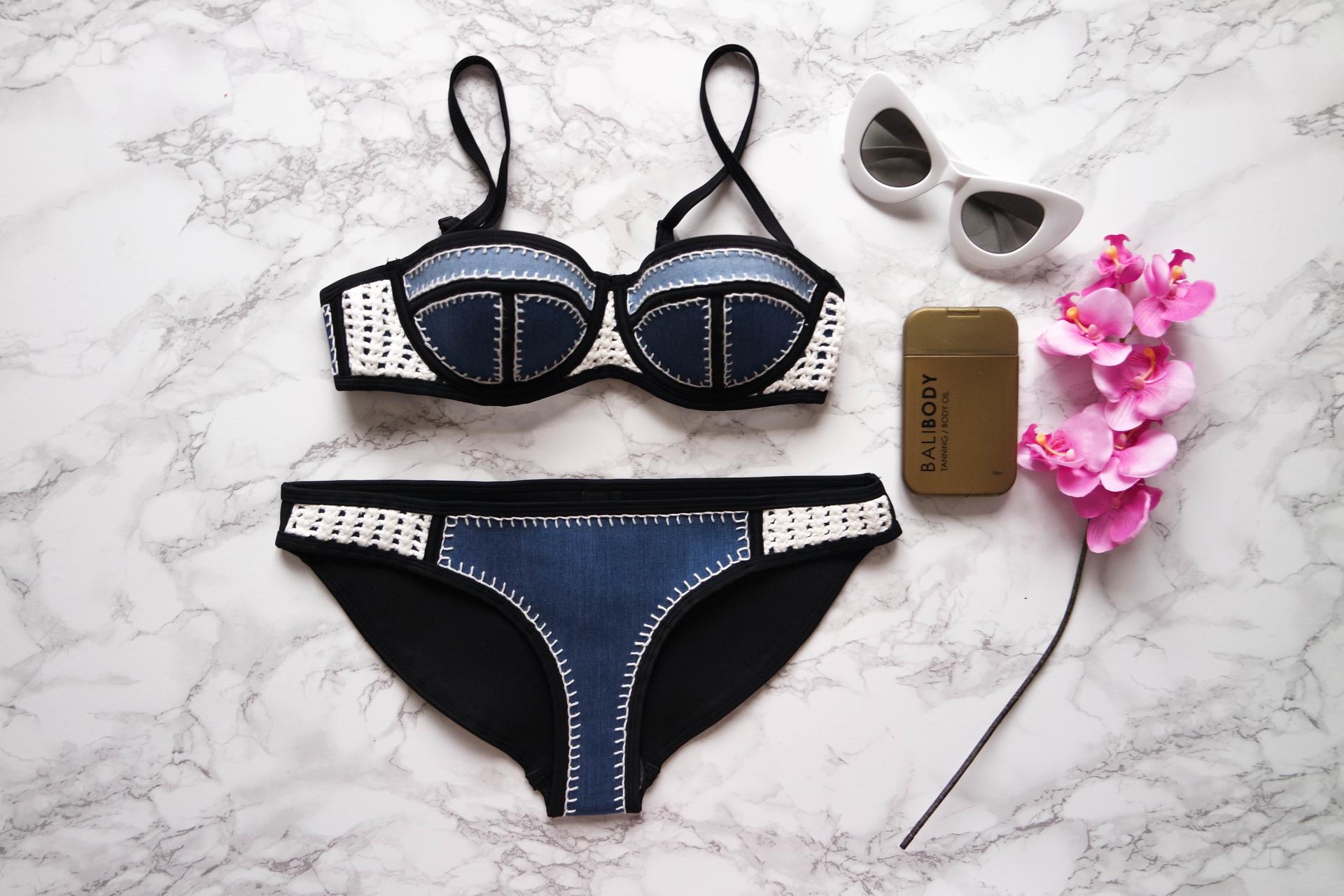 This is one of the first images I took, and actually I love the simplicity of it. It's also great because it tells a story, 'off to the beach' obviously I wasn't off to the beach, I was in my pyjamas on a rainy tuesday afternoon but you get the idea! Here's some of my top tips for creating the perfect flatlay:
Background
Make sure you use a fairly plain background that will make you're objects pop. it's great to use something that can add texture if you're theme will allow it! I have a sheepskin rug that I love to use but it just wouldn't look right with a bikini and tanning oil!
Use objects that help to tell a story, I've used a book tanning oil and a bikini for the above photo.
The below photo is more of a colour theme which also works really nicely, I thought I would put in a few of the other shot's I took with this set up to show how many times I changed the arrangement to get the one I liked the most!
Angle
Make sure you use the birds eye angle for the perfect flatlay. I do like to use unusual angles for close ups on details but I think that the birds eye view works best for a shot with a lot of different items and helps to give a good perspective.
Use the negative space
I always think of the empty space around the items as being as much a part of your image as the items themselves. Empty space is good, use it to your advantage! In this case less is definitely more!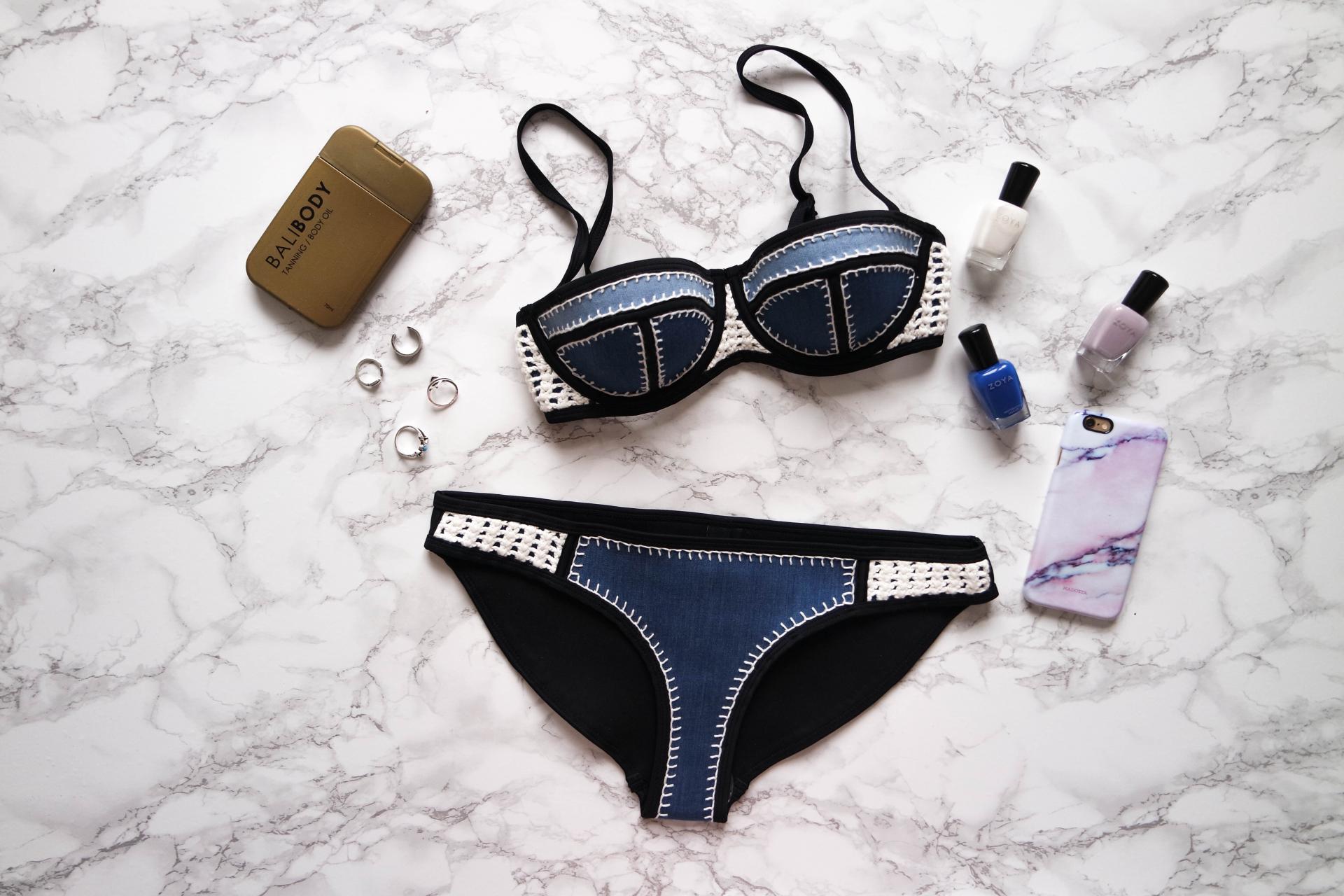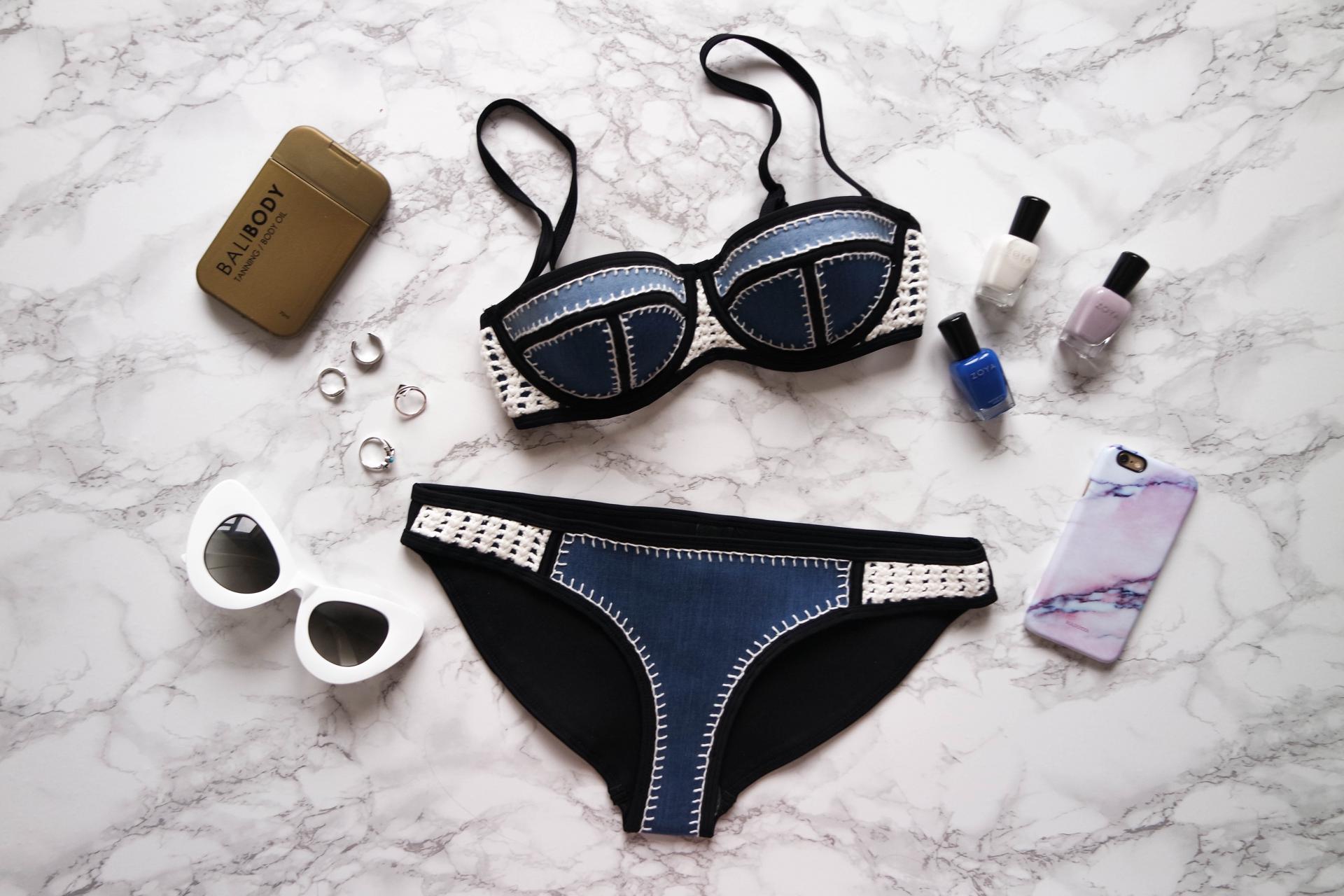 This was a new one for me though I guess I had been using it without realising for a while, using proportion. Using a few different items of different shapes and sizes creates a really nice effect and shows the actual size of things.
Remember the crop
If you're taking the photograph for instagram then make sure you remember how the image will look when it's cropped! Imagine going to all of that effort then not even cropping it right!?
Below is one of my favourite photographs, I love my use of space here and how everything is very neat and straight. It also uses both ideas of telling a story and using a colour theme!
Listen to how seriously I'm talking about taking a flatlay, can you tell I love them yet?
Are you a fan or are you more of a selfie taker? I would actually admit I love both! Which of the photo's I took are you're facvourite?! Bali Body actually re grammed one of my photos so fingers crossed for my entry! Don't forget to post one yourself if you have some!