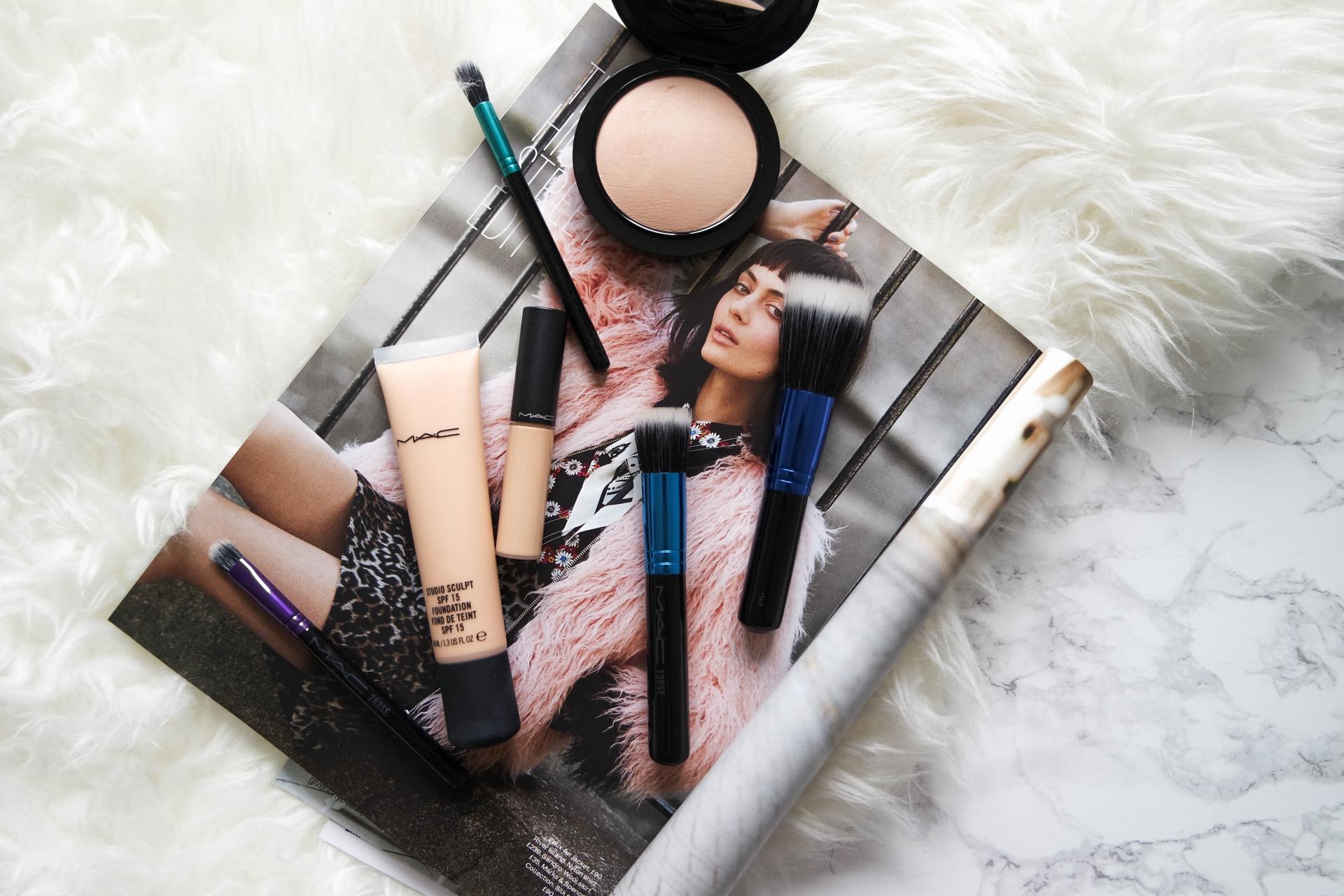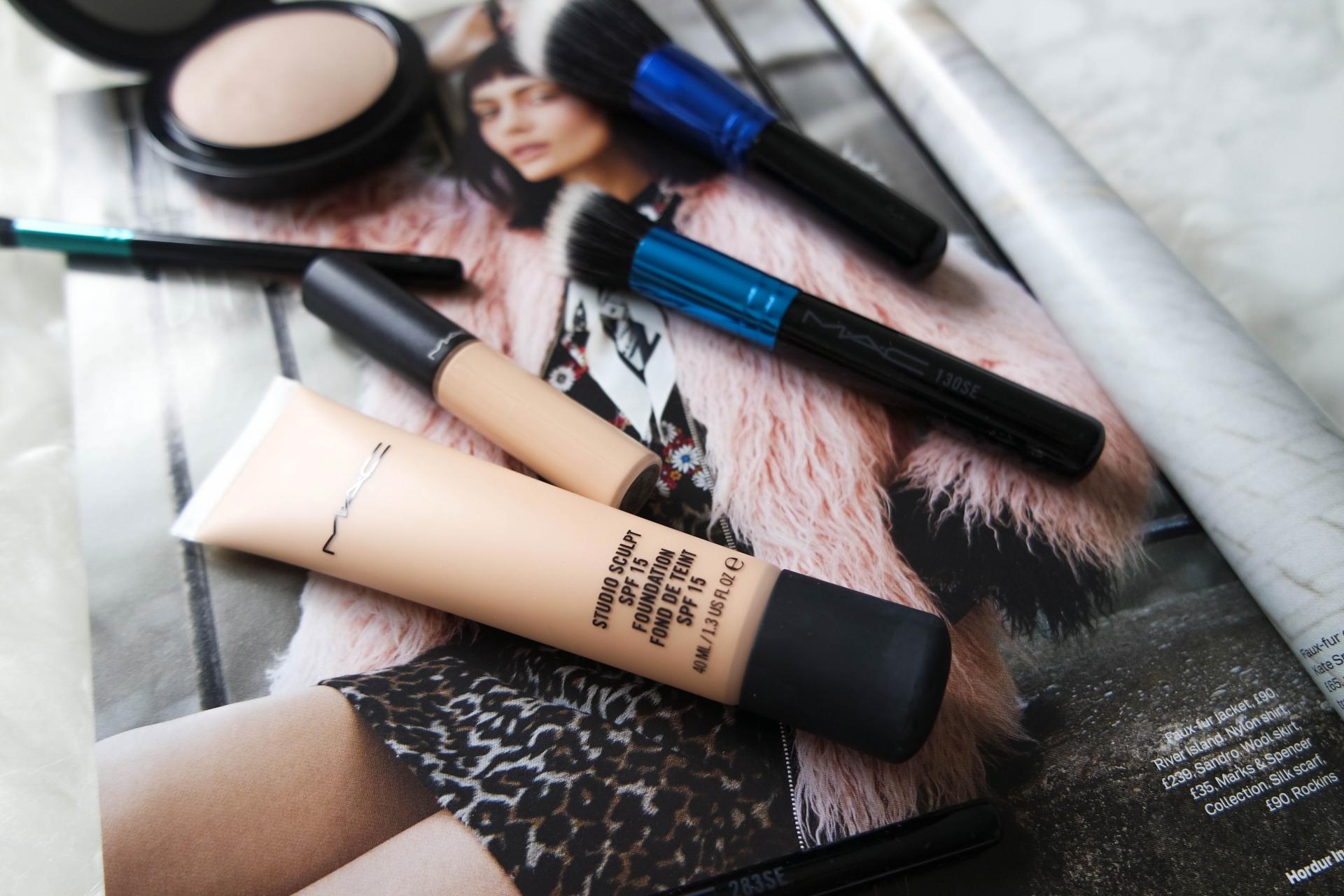 This week I popped into Harrods to look at some Mac Concealer, 1 hour later and £100.00 lighter I've brought my first grown up make up. Or should I say, non drug store make up. I have had bits and pieces from other brands such as the touch eclait from YSL (which by the way I don't know why people rave about so much) but never a full set.
When I say full set, I picked up a foundation, concealer and setting powder… and some brushes. I couldn't resist getting the whole lot when I looked at what she'd done, I mean, I looked good. AND it didn't wear off! Which to me is all I want in make up!
I've always steered clear of Mac make up, I kind of stereotyped it into the sort of make up the girls who plaster it on wear. As someone who prefers a more natural look I just didn't see it working for me but honestly, they have so many types of different foundation etc and all I've ever seen people use it the Studio Fix Foundation which is super thick!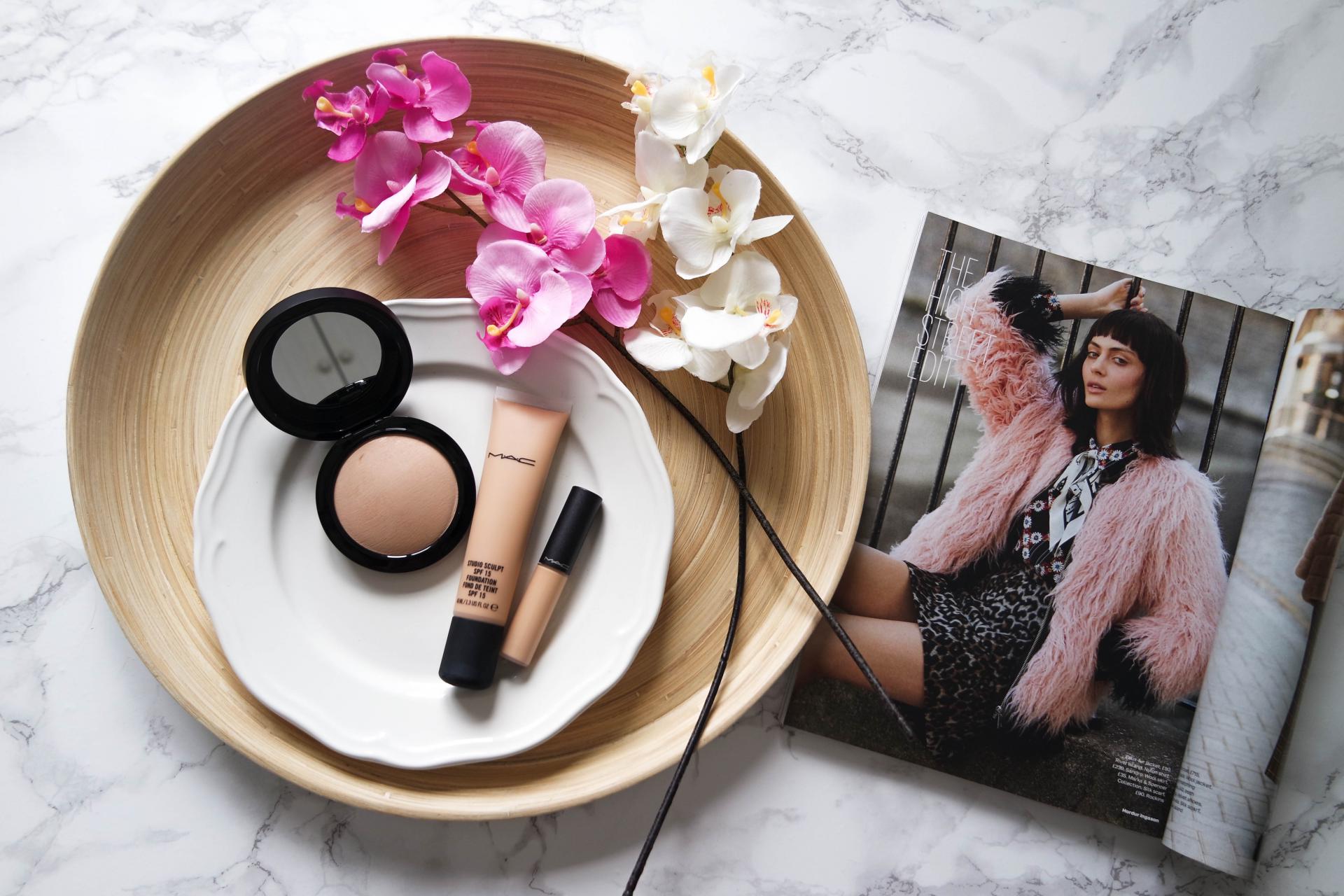 When I took my chair to get my concealer, I was told that first of all, I've been putting it on wrong. I'm someone who is super self conscious of my eye bags, I know most people don't probably notice them but for me they're all I see when I look at my face. She actually told me that by plastering on the concealer I'm making it look like I have a LOT more to cover up than I actually do. I also put my concealer on after my foundation which apparently is a big no no!
She then said about putting a foundation on because she wiped mine off, this is when I opened up about my phobia of Mac foundations. I told her I wanted something that gave me an even skin tone and would last all day without being too heavy, I wanted a sort of 'soft and dewy' look, something that would give me a glow. When she finished the look off with the powder I was sold on all 3, of course I had to have the brushes to put it all on with too!
I also thought I would include this cute contouring Palette I got sent from IntheStyle as I used it in the below look. It's super handy for contouring though I'm still not sure if I have the hang of it! Remember if you get anything from IntheStyle use the code SIN10 for 10% off anything online! How cute does it all look with my Kendall Bralette from elcy clothing? You can also get 10% off any of their products with the code 'lovestylemindfulness'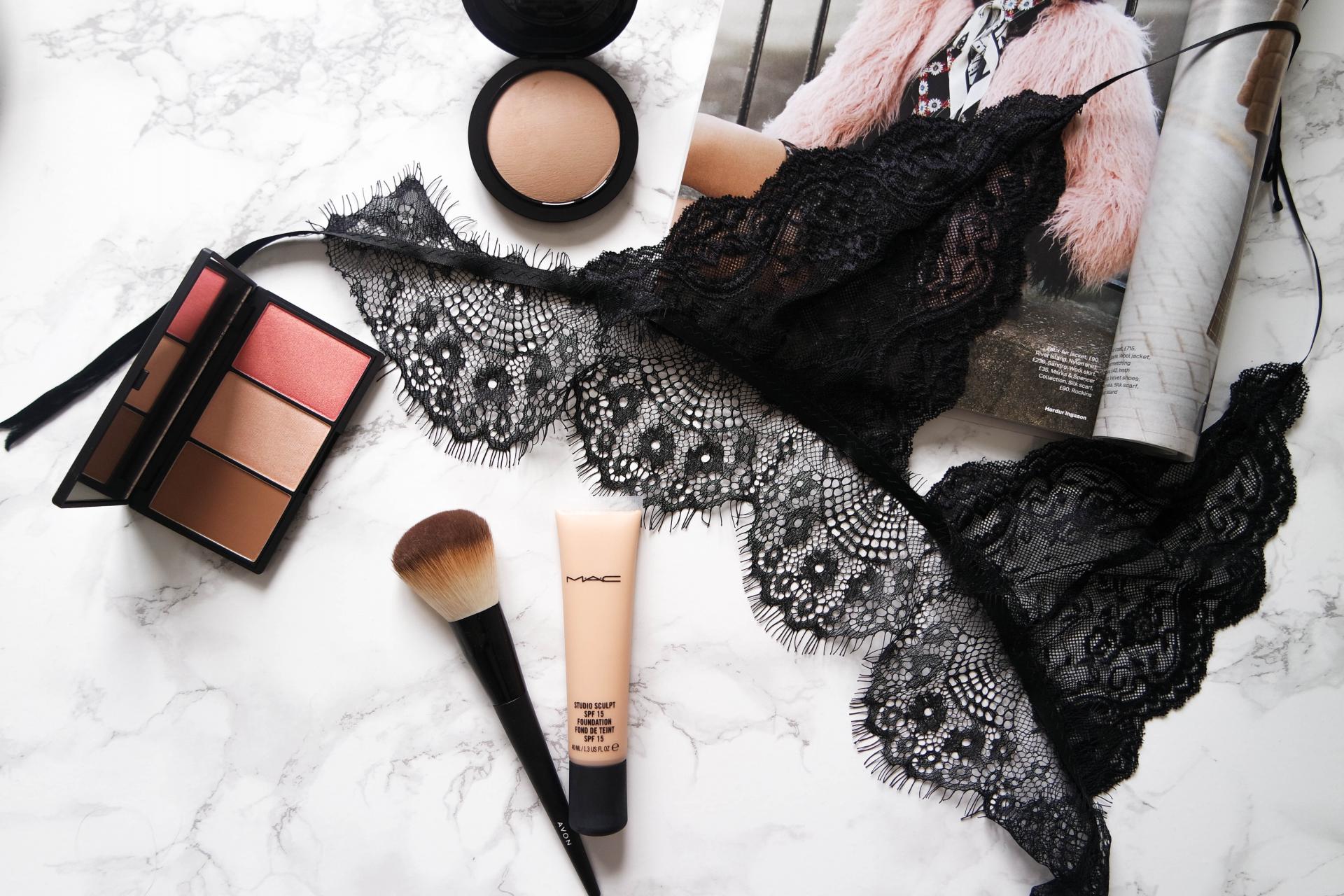 So there you have it, my make up collection has begun, I couldn't resist indulging in some selfies after I applied to show you what it looked like! The lighting is quite bad due to it always being horrible outside at the minute so excuse the weird shadows!
Now that I've started my collection do you have any tips or tricks for me? Also what are you're favourite products to use that I should try? I was thinking of getting the Laura Mercier primer next, is that the best one? And have you heard the same about Mac make up being too thick?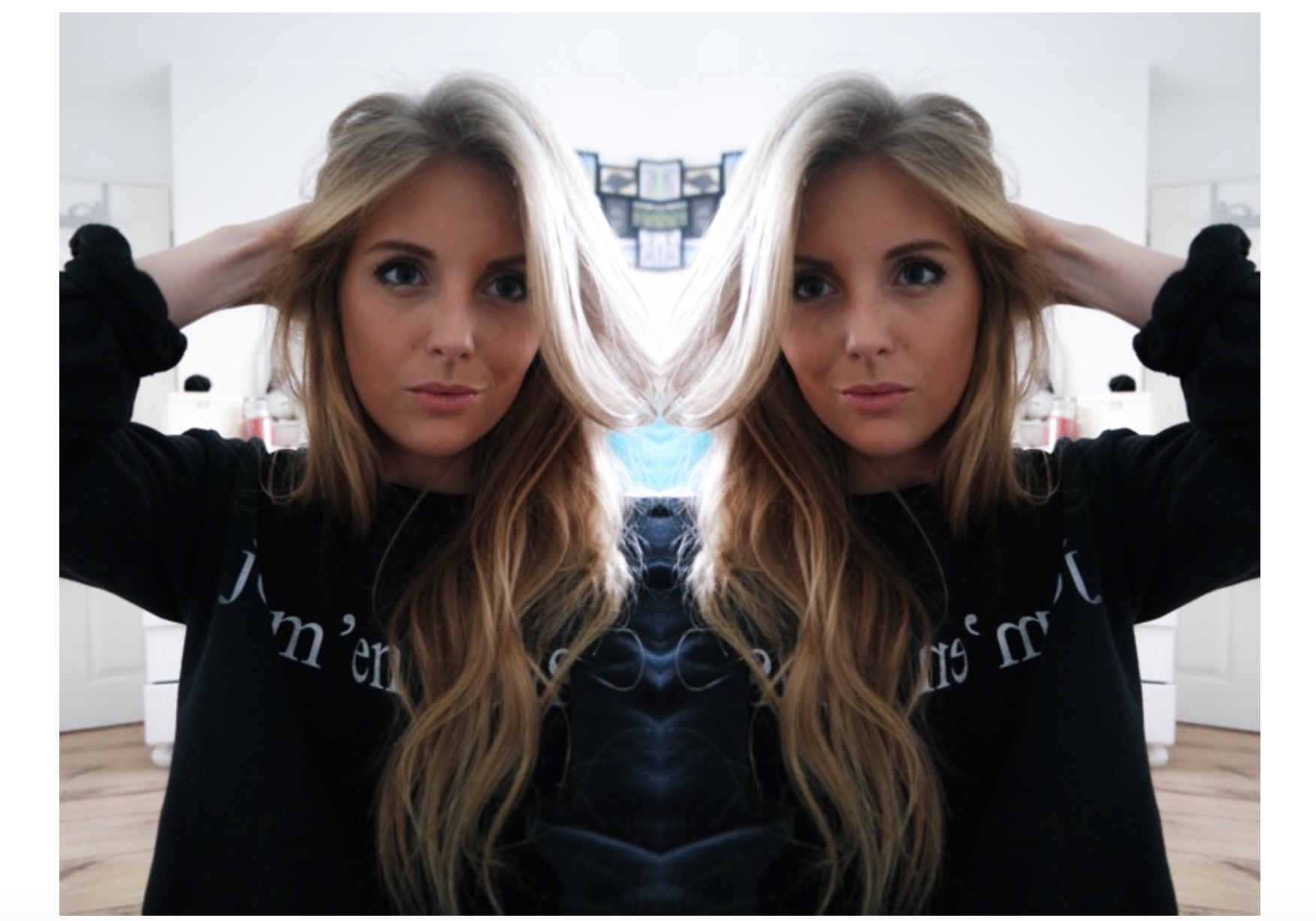 Use code Sinead20 for 20% off this sweater or anything else from Rad.co!
You can buy the make up I used here:
Concealer, Foundation, Powder, Concealer Brush, Powder Brush, Foundation Brush, *Eyebrow Kit, *Eyeshadow Palette, *Contour Palette
Don't forget to follow me on Bloglovin' to keep up to date with my posts!