Wedding jewellery is a funny one for me. I wanted something super special that I could wear on my wedding day and keep forever, maybe even pass on to my children. Something to hold my special memories like a family heirloom. Yet I'm someone who wears quite a lot of gold jewellery anyway and loves to layer my jewellery up and most of all I wanted to feel like myself 100%. So in the end I decided to do both, I wore some of my favourite pieces of jewellery that I wear every day and that are truly me and I wore with them, a special piece that I designed along with the 77 diamonds team especially for my big day.
This post contains affiliate links & gifted items
Click on the images below to shop!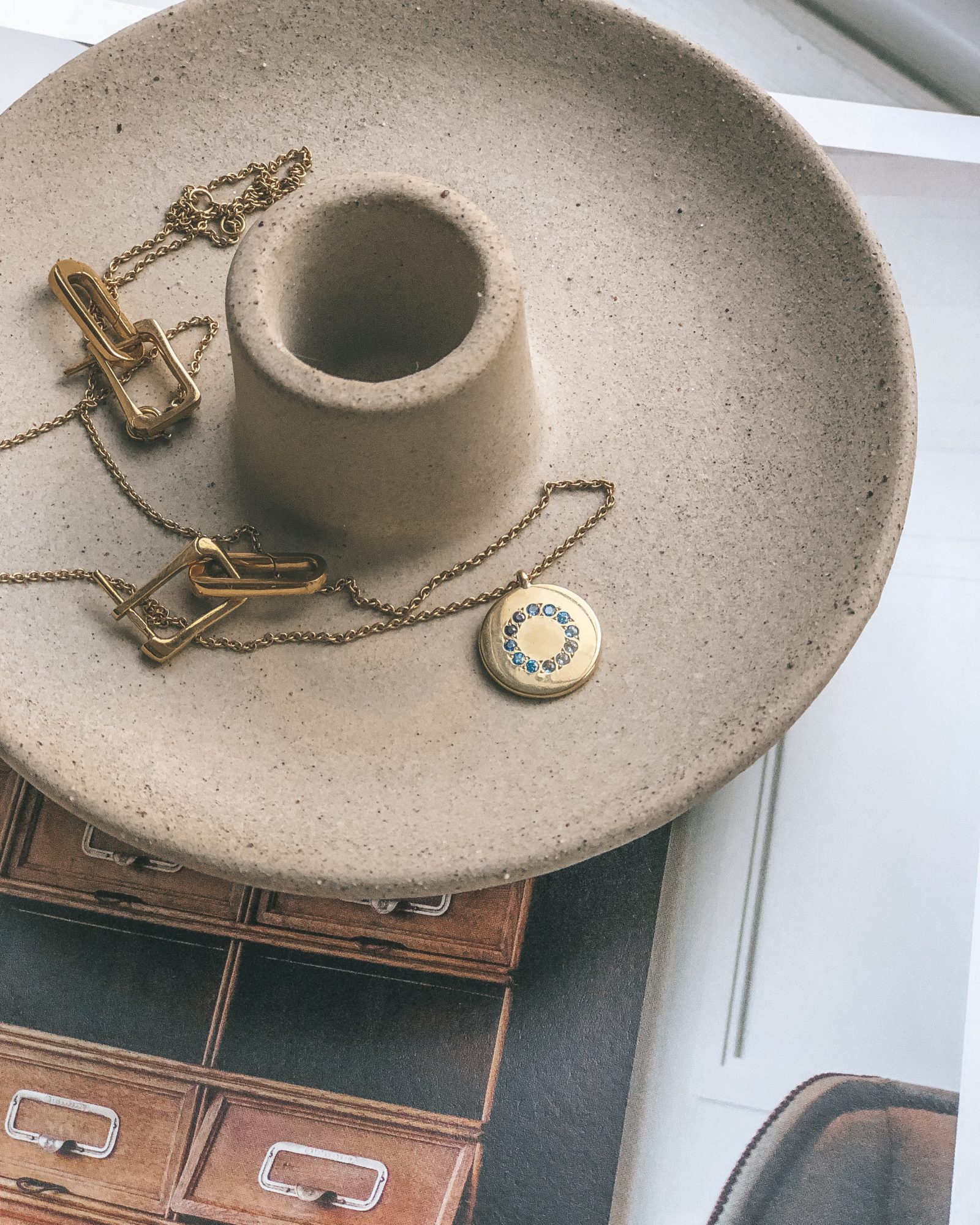 My Something Blue // 77 Diamonds
The idea of this piece was that it would be my something blue. You know how the old saying goes, you have to have something blue for good luck, this way this could be my something new and blue! I'd seen this beautiful design but with different coloured stones a while back on the 77 diamonds designer's page as I follow her on instagram, and had commented on how beautiful it was. It wasn't long until she popped up in my inbox with the idea to create something unique for my big day.
77 diamonds offer this amazing service that allows you to design your own piece alongside their talented designers who are on hand for any advice and tips you might need! We actually got our wedding bands from them too where we sat and tried on so many variations to make sure we got the right width, weight and curve. It was so much more special and made for a lovely romantic day out for the two of us! You can also do this for engagement rings ( my engagement ring is actually from them too! An amazing co incidence as my husband picked it and designed it himself!) and other jewellery for special occasions like 18th, 21st or even just to treat yourself to! I think for something like a 21st to be able to design your own piece or have something that someone else has designed themselves just makes it that extra bit special!
Anyway! Back to my necklace. So I went into 77 diamonds a while back to select the chain and size of the necklace to make sure it sat perfectly on my chest. I went for an adjustable chain so I can wear it on three different settings to give the look I want on any given day. Then came the fun bit, the stones! The wonderful designer had bought with her a selection of different blue stones for me to choose from and I was instantly drawn to the blue diamonds in the most beautiful dark teal shade that sat perfectly agains the gold necklace. In the end we went for an ombre effect with lots of different blue stones including those beautiful blue diamonds, the sapphires and aquamarine to create a blue rainbow. I love it!
I wore it on the day with my usual set of necklaces and bracelets and it felt so special to be wearing something that I myself had designed! Have you ever designed your own piece of jewellery before? I would love to hear if any of you have used 77 Diamonds and what your experience was!
PS YOU MIGHT LIKE Wedding Dress Shopping OR New Year, New Releases // Selfridges Beauty
Click here to check out my LTK and shop my daily outfits!