I genuinely feel bad for the Dad's of the world because Mum's are just so much easier to buy gifts for. When Mothers day rolls around I'm spoilt for choice. Being the handy andy that I am, I thought I would lend a helping hand with some of my top picks for this mothers day.
I am a born gift giver, if I know and love someone, I'm amazing at buying gifts for them – people may be reading this and thinking no your not, particularly my boyfriend who said my gifts were 'quirky'. I went through a stage of not having a lot of money and a lot of my gifts were homemade, I say thoughtful he says quirky. Potato, patata.
Anyway, I love buying gifts, so therefore I must be good at it no?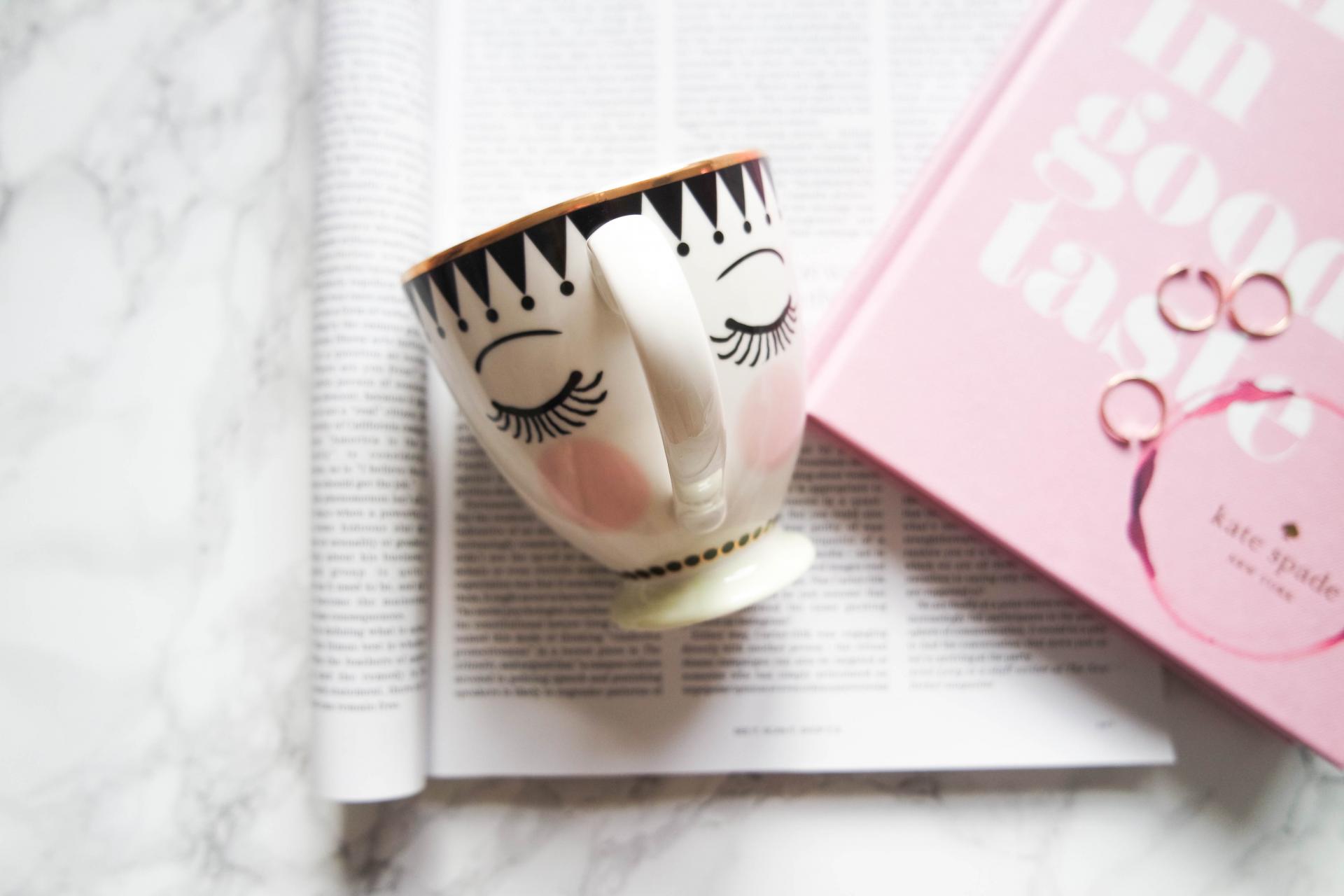 *Mug : Amara
This cup is honestly the cutest thing I've ever seen! So I know mugs can be a pretty generic Mothers day gift but I feel like nice one's don't come under the generic umbrella, it's reserved for mugs with best Mum ever written across the front.
Who wouldn't feel like a million dollars drinking from this? They do one with the eye's open too, could make a cute little set, just saying . .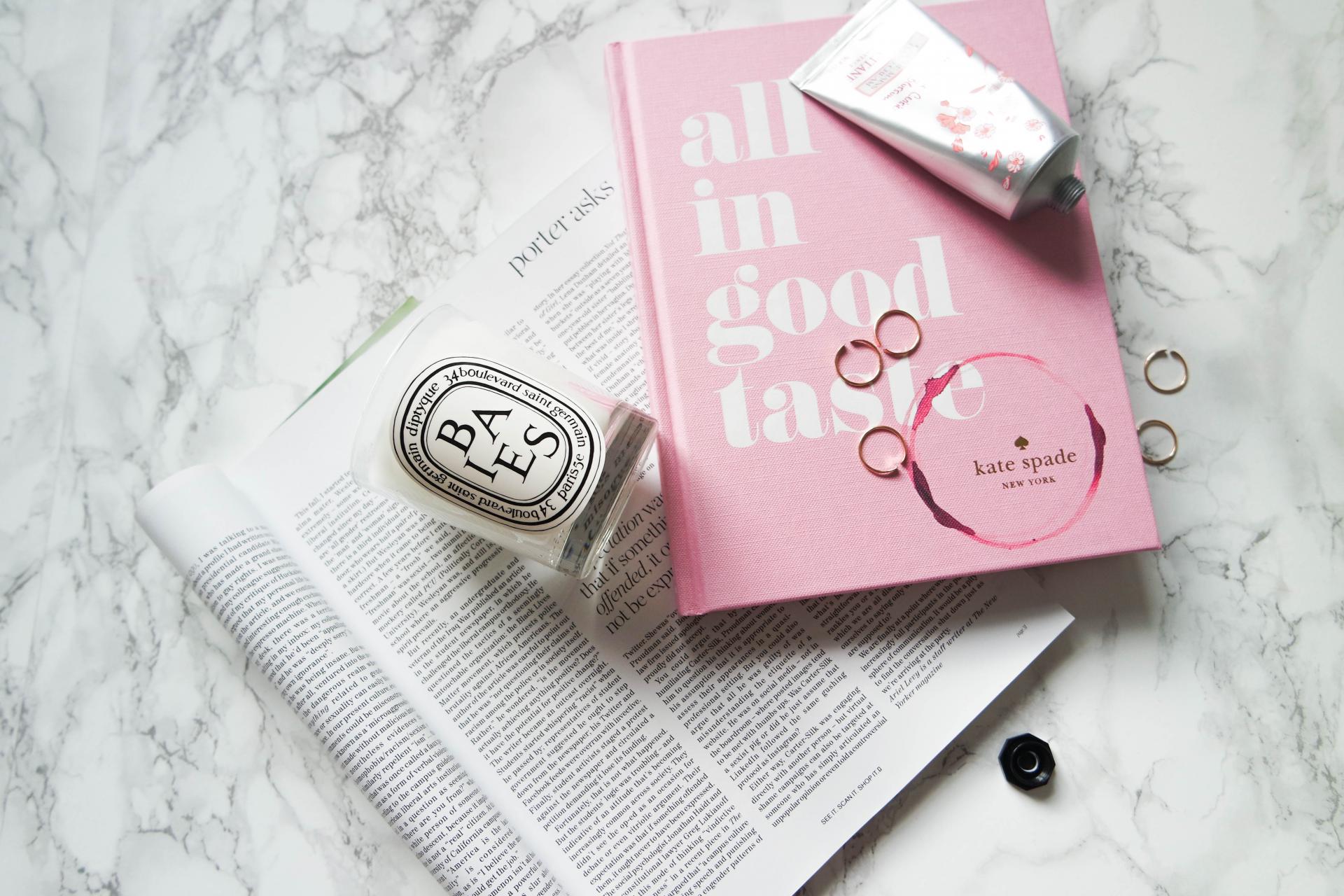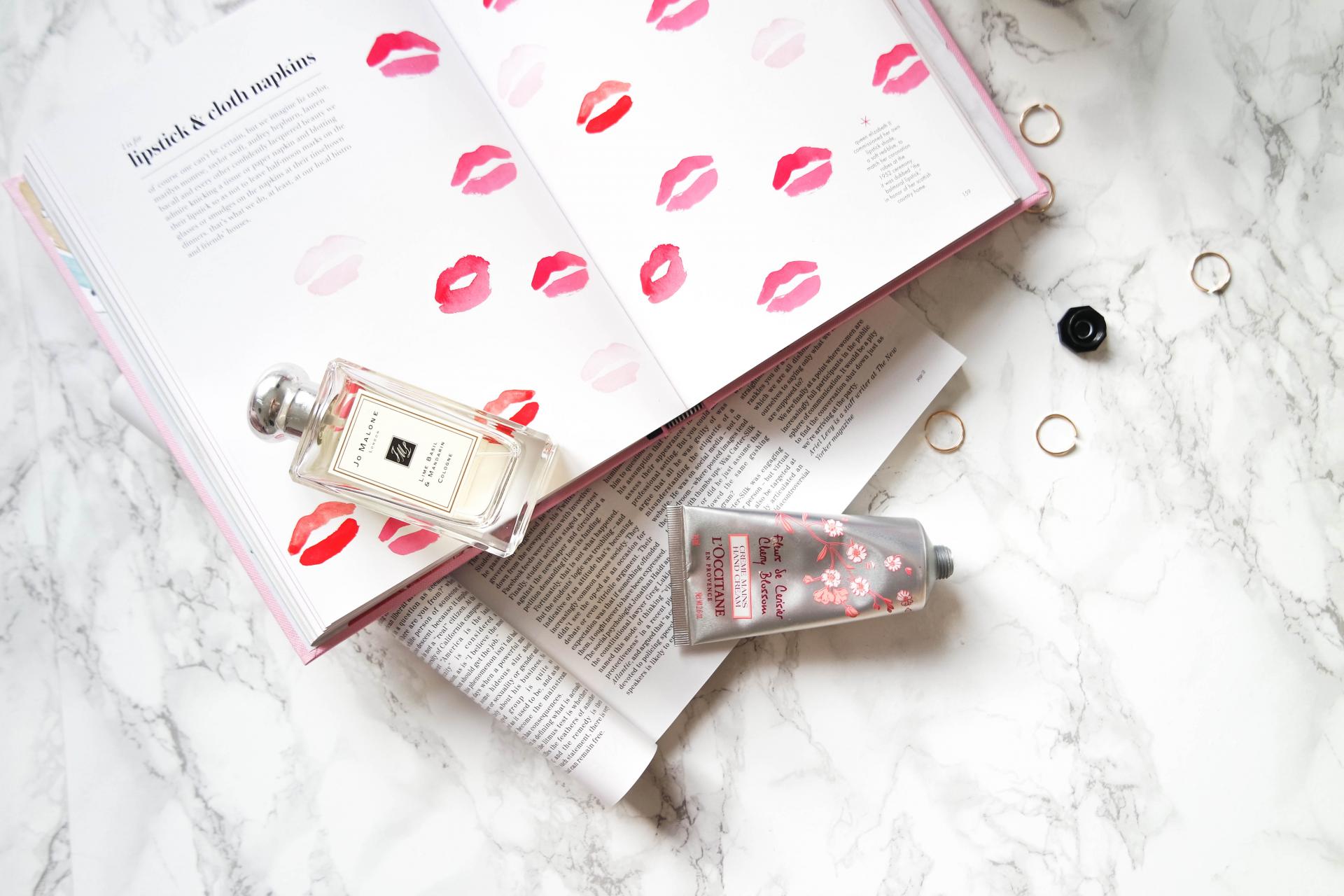 Candle : Diptyque // *Book : Amara // Hand Cream : L'Occitane // Perfume : Jo Malone
In my opinion, smellies are KING. Smelly candles, perfume, smelly hand cream – obviously I mean good smelly! My boyfriend got me this candle for Valentines and I have to admit, I've not quite got my full use of it for flatlay purposes to start burning it. I can tell you from enthusiastically sticking my nose against the wax and sniffing that I know it's going to be a dream. Mums love candles, candles love Mums, the end.
This L'Occitane hand cream is divine, the smell is incredible, is it sad that it's my special hand cream that I don't use everyday? Any form of pampering will always go down a treat, after all, Mothers day is about Mums relaxing!
Coffee table books, I've said it before, I'll say it again, what woman doesn't love a beautifully presented hard back book? If not to read, just to look pretty on the coffee table coffee table books are a 'thing' you know? This one's all about hosting and with motherhood comes the position of hostess, she needs this.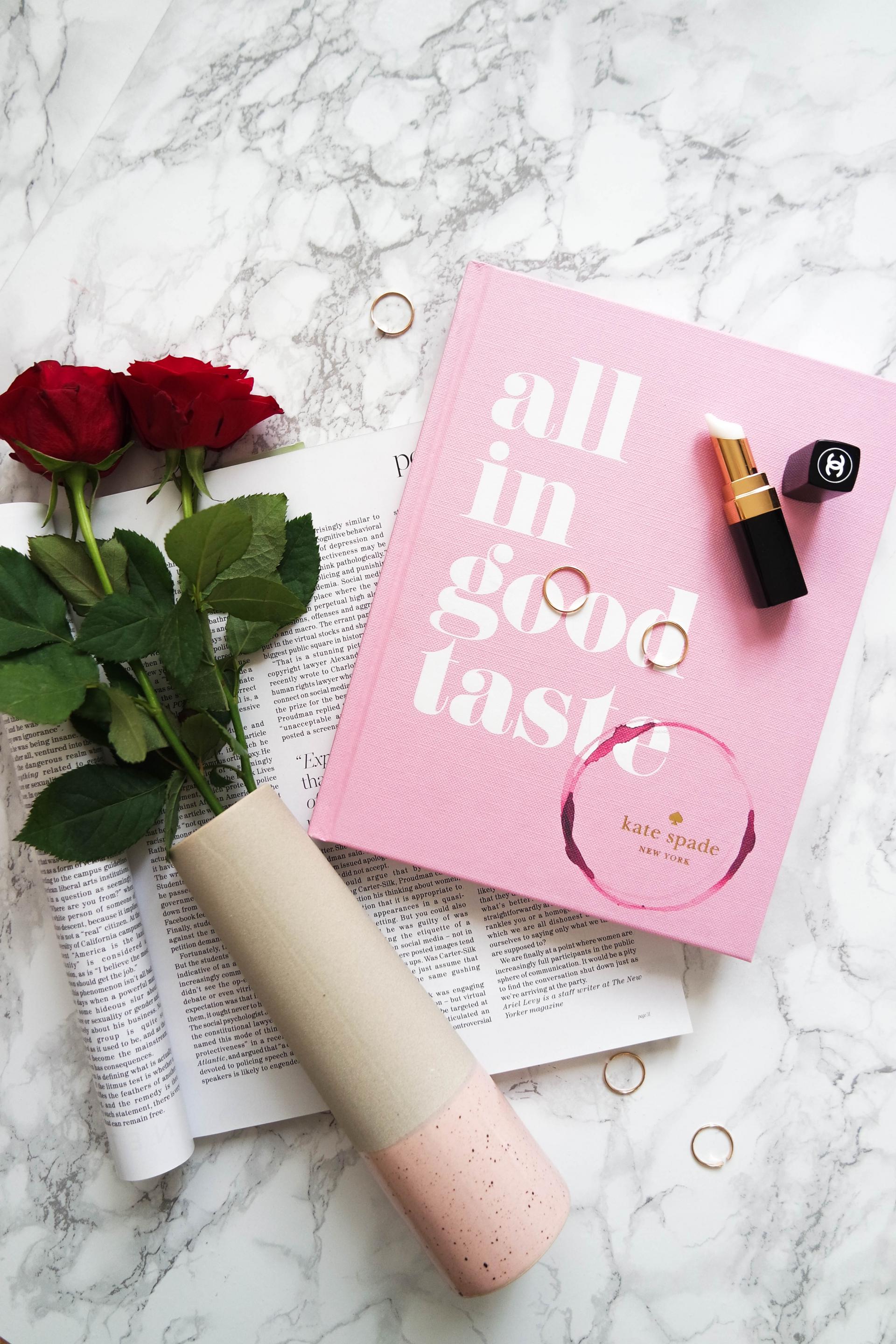 *Vase : Amara // *Book : Amara // Lip Balm : Chanel
Flowers are an old friend you can always rely on for Mothers day gifts, only good flowers mind you! None of this petrol station carnations nonsense! I'm talking roses, peonies, orchids . . what are her favourites?! Do you know what's even better than flowers? flowers in a vase, something that smells beautiful and looks beautiful, and something lovely to keep! I love the size of this one, it's not exactly a bunch of flowers vase though! Dip dye and pastels are so my thing right now, or would be if I had my own house – they're my thing on pinterest.
Mums love lipsticks, generally. Any lipstick from a more high end brand is just so nice to receive. If she's not a lipstick wearer, what about a lipstick shaped Chanel lip balm? I love mine and feel special every time I get it out, I can just imagine people thinking, she's so classy.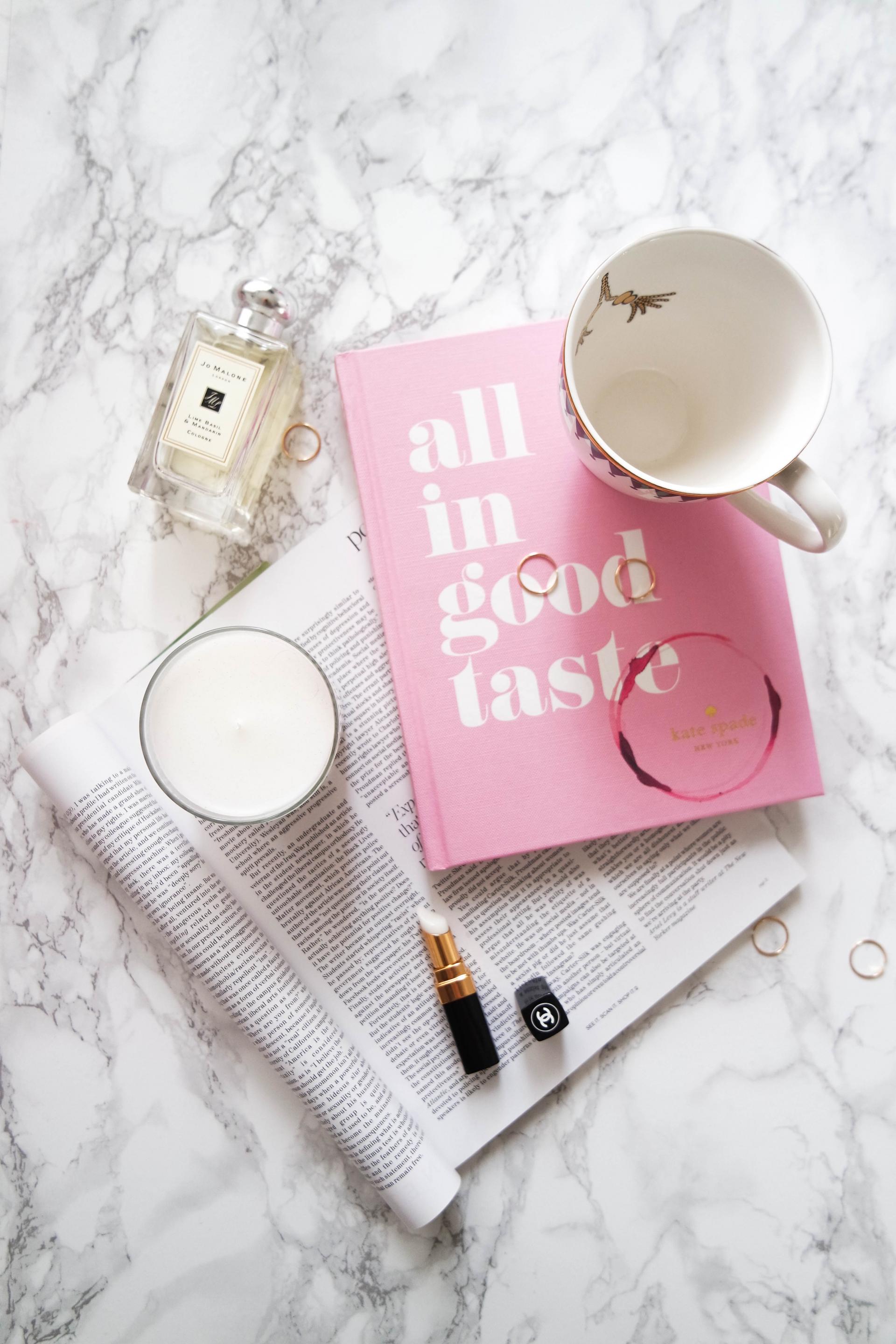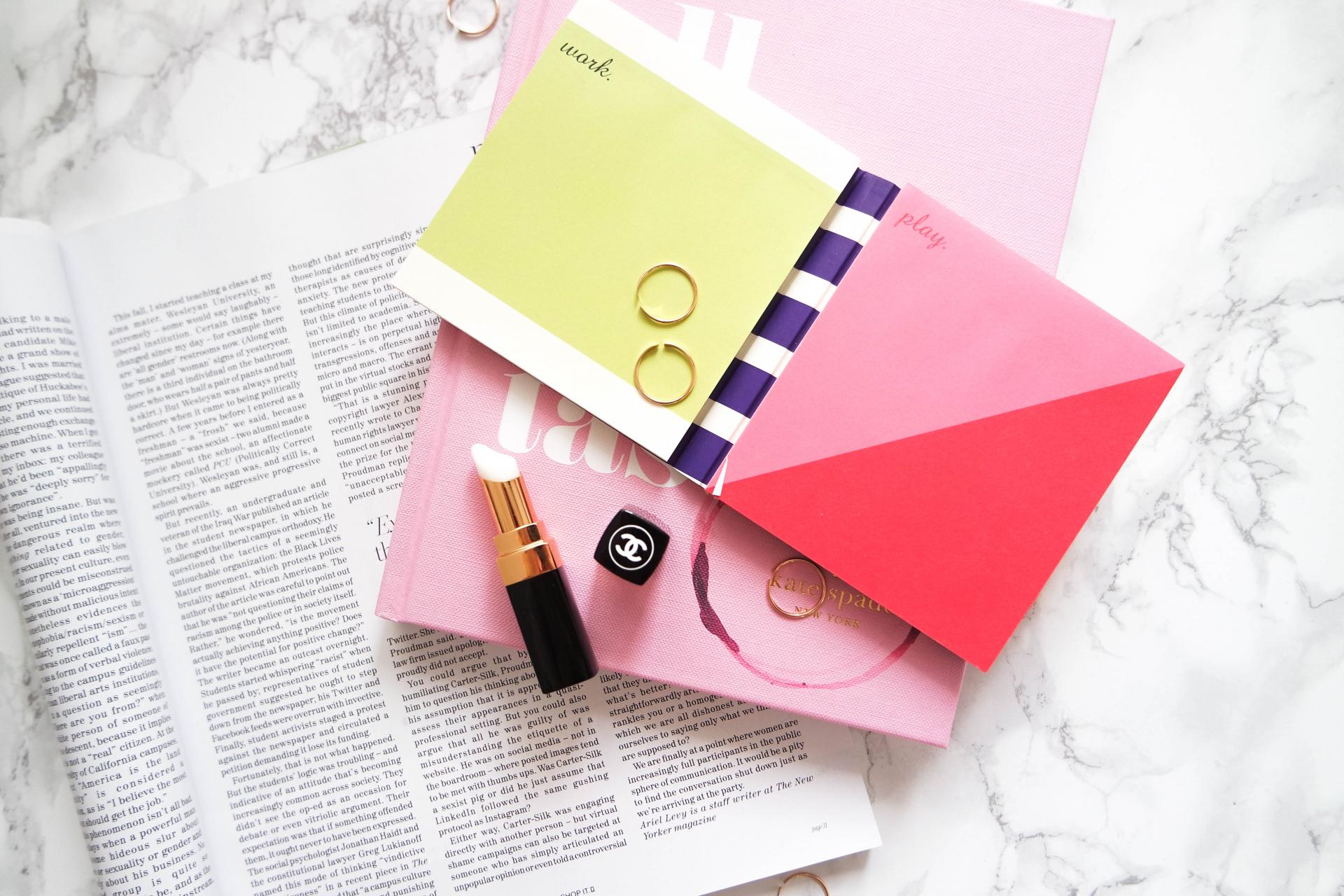 Perfume : Jo Malone // Lip Balm : Chanel // *Notes : Amara
I think my love of notebooks has become quite clear over the time that I've been blogging and I'm OK with that. It might seem like an odd Mothers day gift, notes, but these are cute notes and its useful – Mums love useful things.
Finally, perfume. Allday, everyday. Jo Malone is the creme de la creme. If you buy her this, you'll be the favourite, I promise you that!