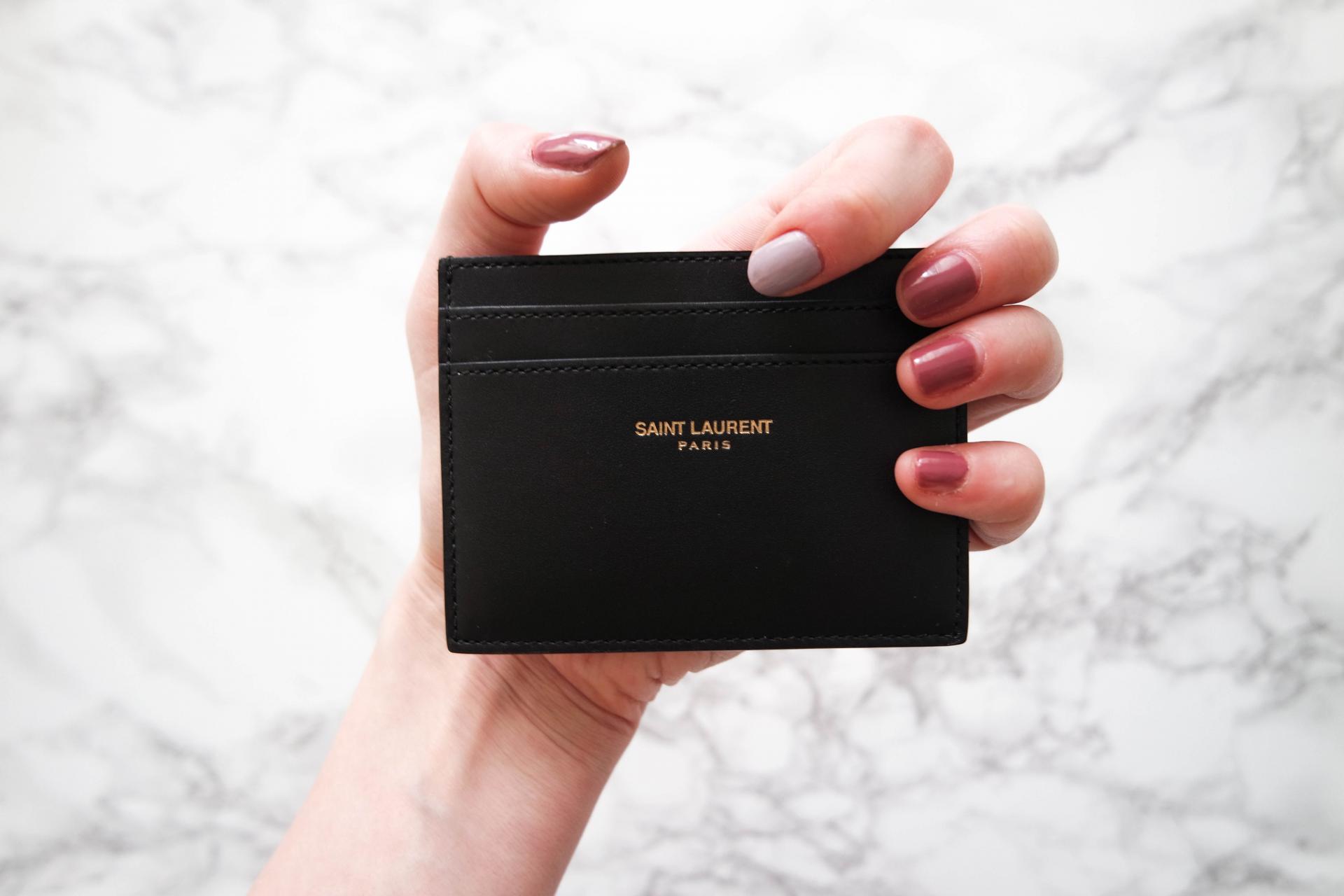 So this Christmas I was well and truly spoilt. Like, rotten. I had to show you this because to me, high end is Zara, I'm not usually a big spender and have never actually owned anything designer before. On Christmas day when I peeled back the wrapping to see those magical words 'Saint Laurent' I genuinely could not believe my eyes. Don't get me wrong I'd hinted I wanted a card holder but I was thinking more Reiss or Whistles!
I'm actually scared to use it and know as my first ever designer piece I will always treasure it! I just can't stop looking at it in all of it's minimal perfectness!
Sorry if anyone reads this post as bragging I just wanted to share my love for this piece! Let me know if anyone would be interested in a post about what I got for Christmas! And don't forget to leave me a comment with what your favourite piece you got was! I should mention that my second favourite thing was a unicorn money box so I'm not just talking bit ticket items here!!
Don't forget to follow me on Bloglovin'! We all know its the easiest way to stay up to date without clogging up your inbox!