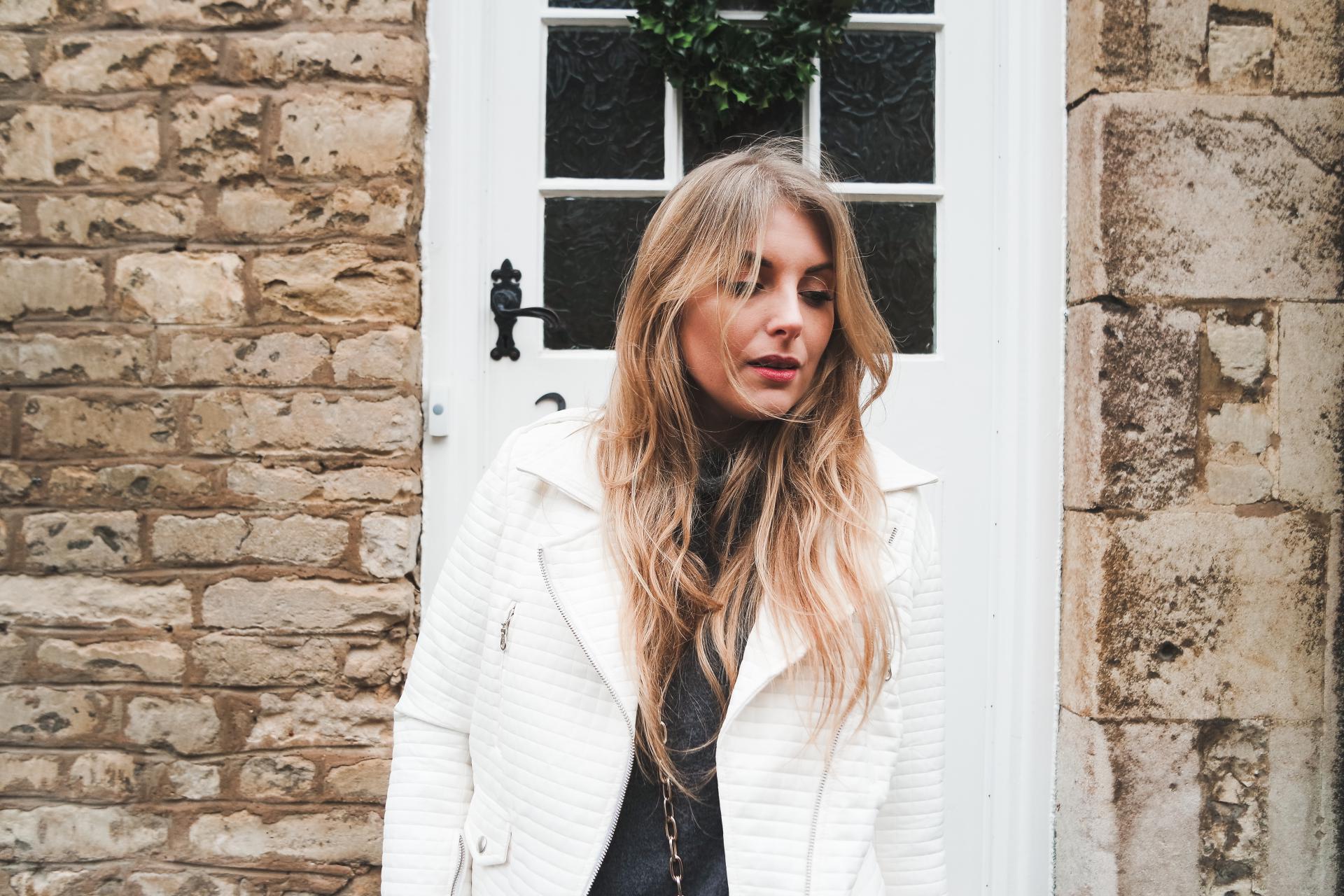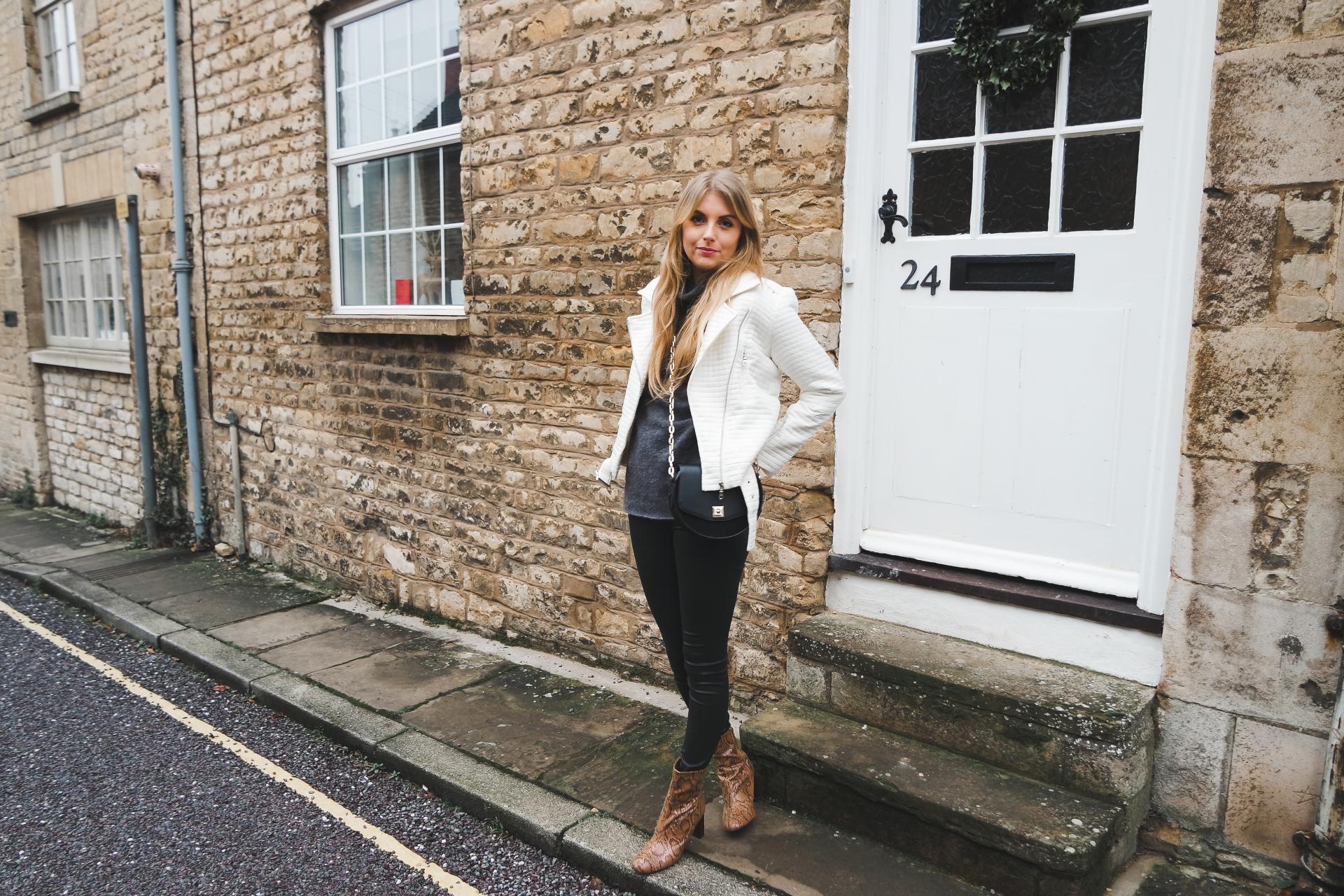 *Jacket : Fashion Bazaar // Jumper : Zara // Jeans : Topshop // Bag : Zara // Boots : Next
Another Monochrome OOTD
I know I'm pretty predictable when it comes to my OOTD posts but I'm kinda hoping you like that about me and perhaps that's why you stick around?
This one is kind of different in the fact that usually I'm wearing a white top with a little black jacket, and this time I've found a new love for a white jacket. I know it's not exactly ground breaking but what can I say? I'm a fan.
I got this grey Zara jumper in the Black Friday sales because the shape really reminded me of my old faithful Rust Jumper. Probably one of my favourite buys in 2015 and this is giving it a bit of a rest as my second favourite! (actually I just remembered my shearling coat – okay 2015 was a good shopping year!)
The Biker Jacket
Loveee this jacket. It's a biker jacket but its not leather, something I hadn't really considered before? And I love the colour, kind of an off white? The texture as well is super nice and I think when you're wearing a monochrome OOTD it has to be about the texture.
Personally I think it looks pretty great with my grey jumper. I already know I'll be living in it this summer, though over a chunky knit will do just fine for now.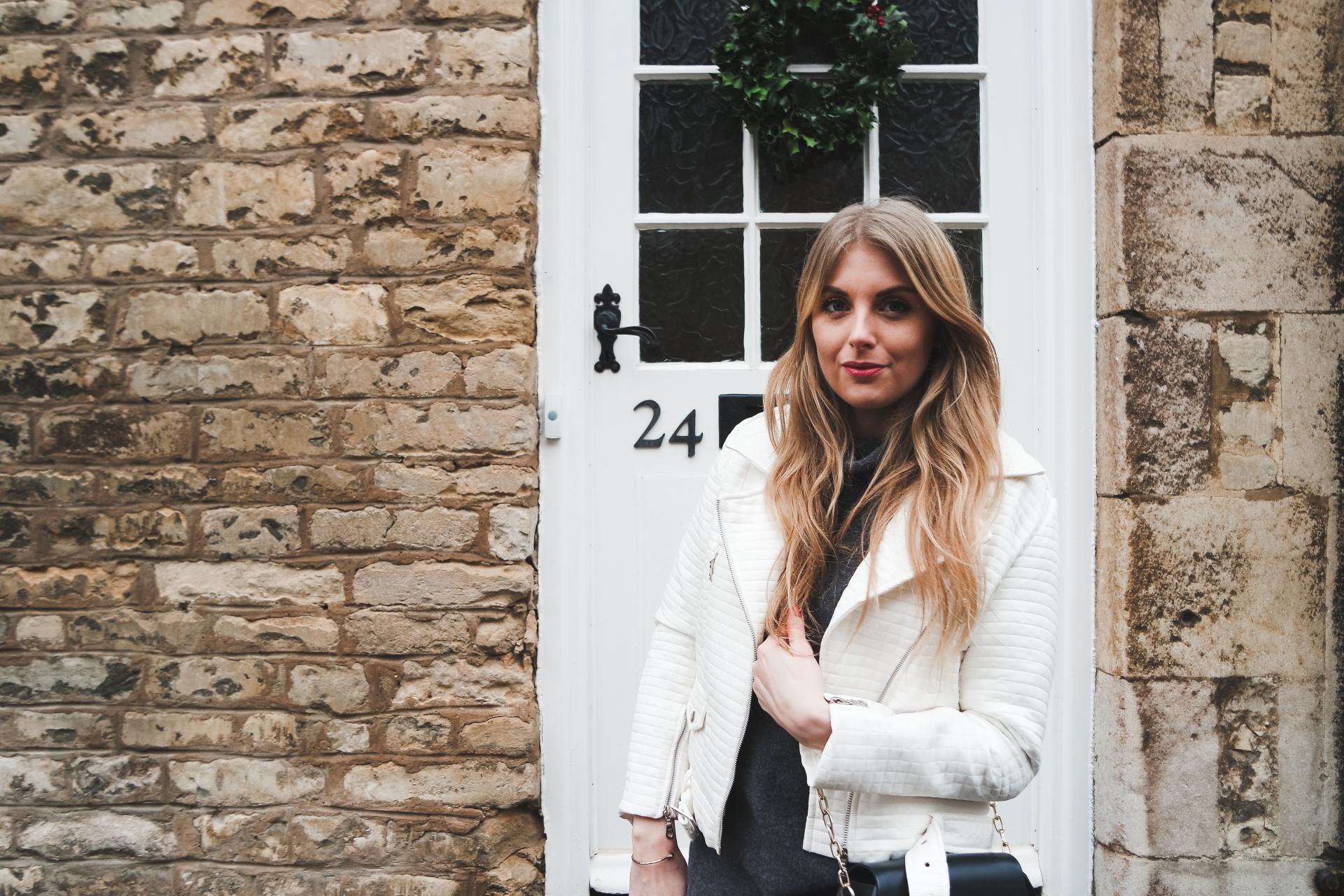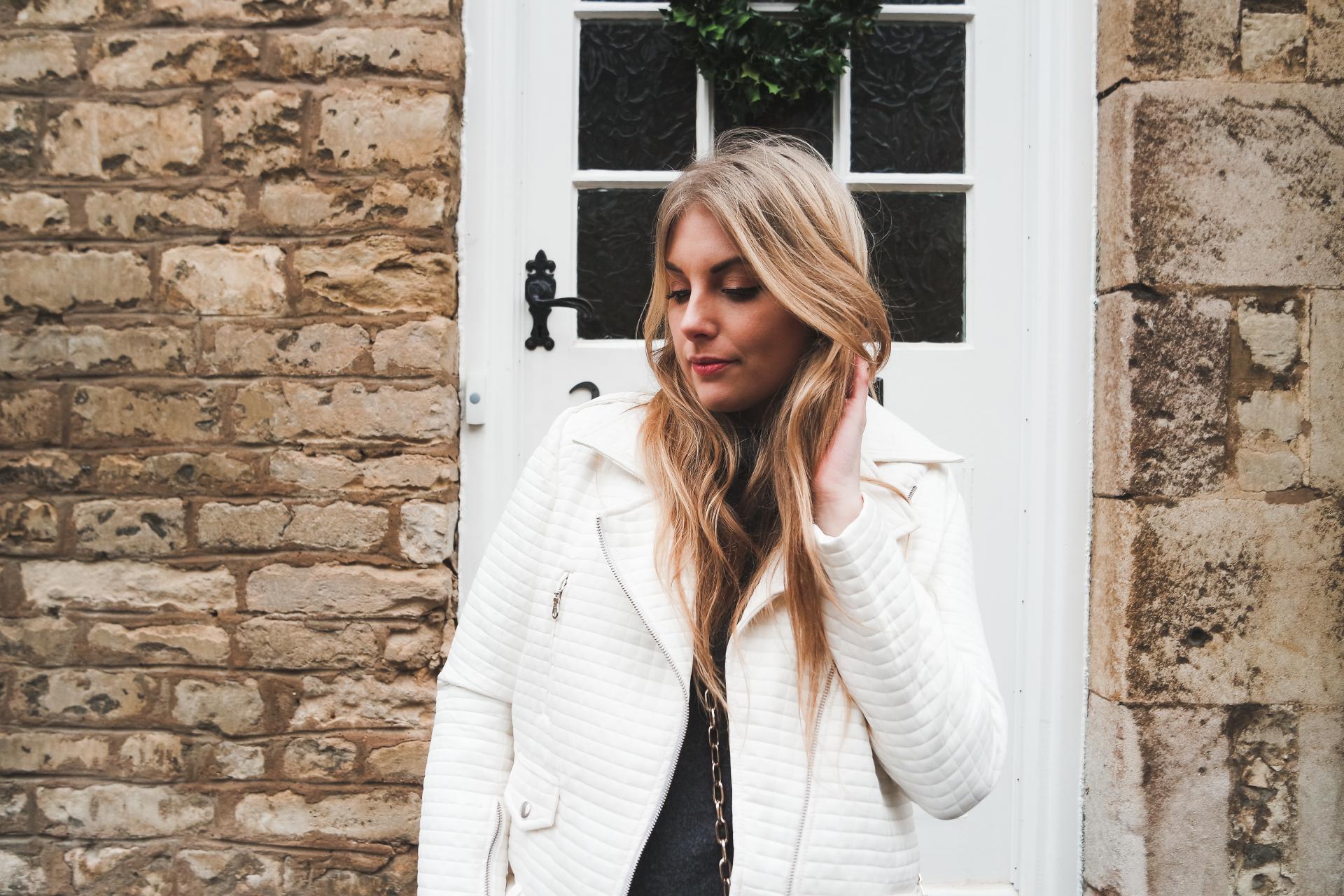 The Saddle Bag
Did I mention I'm in love? I'd been looking at the other colour way of this bag for way longer than I'd like to admit and when I saw it in black my mind was made up! I haven't put it down since I got it and since I can't afford the real Chloe this will do just fine for now!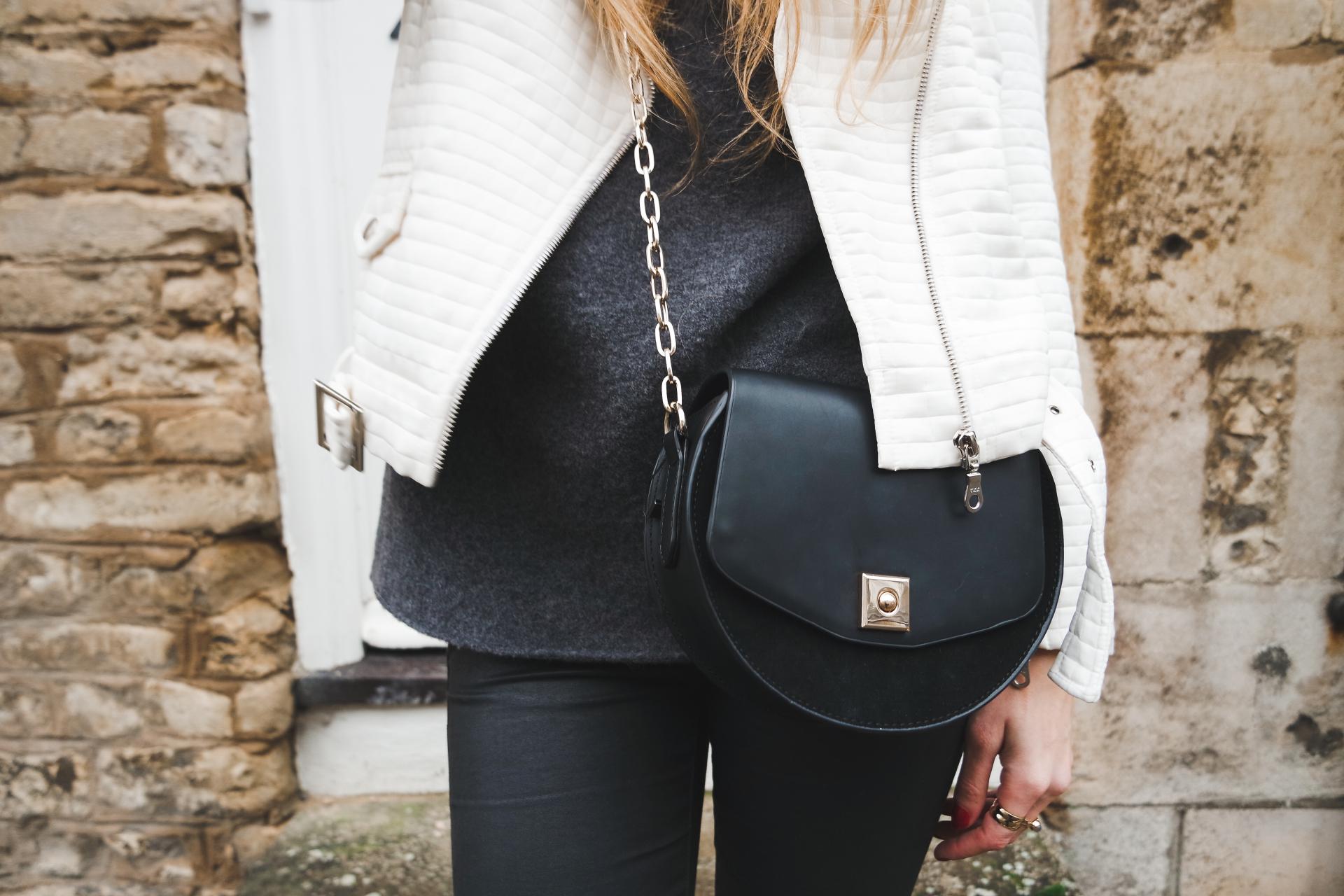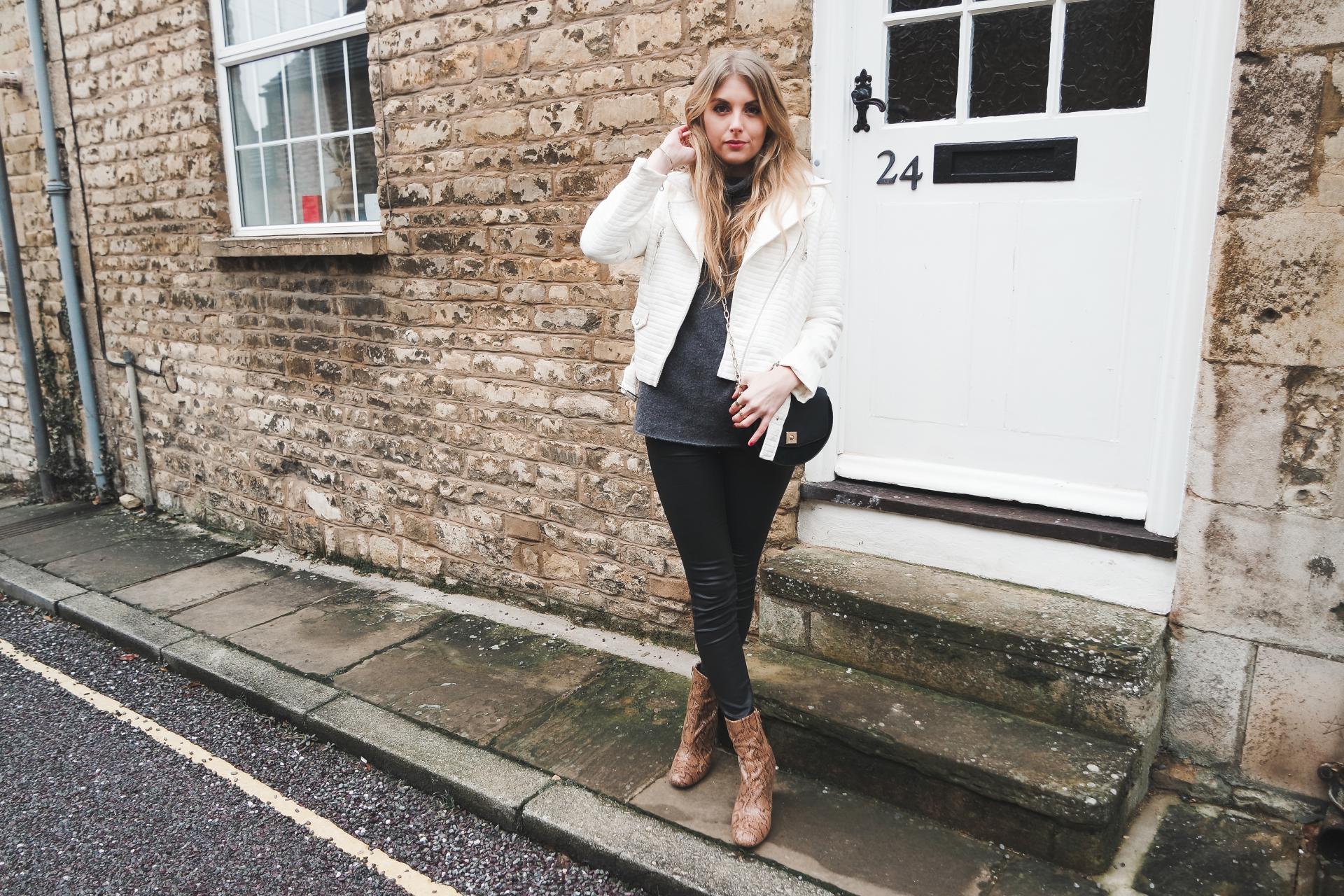 Shop The Look
What do you think to this look and do you agree that this jacket is just incredible? Make my day and follow me on Bloglovin'!