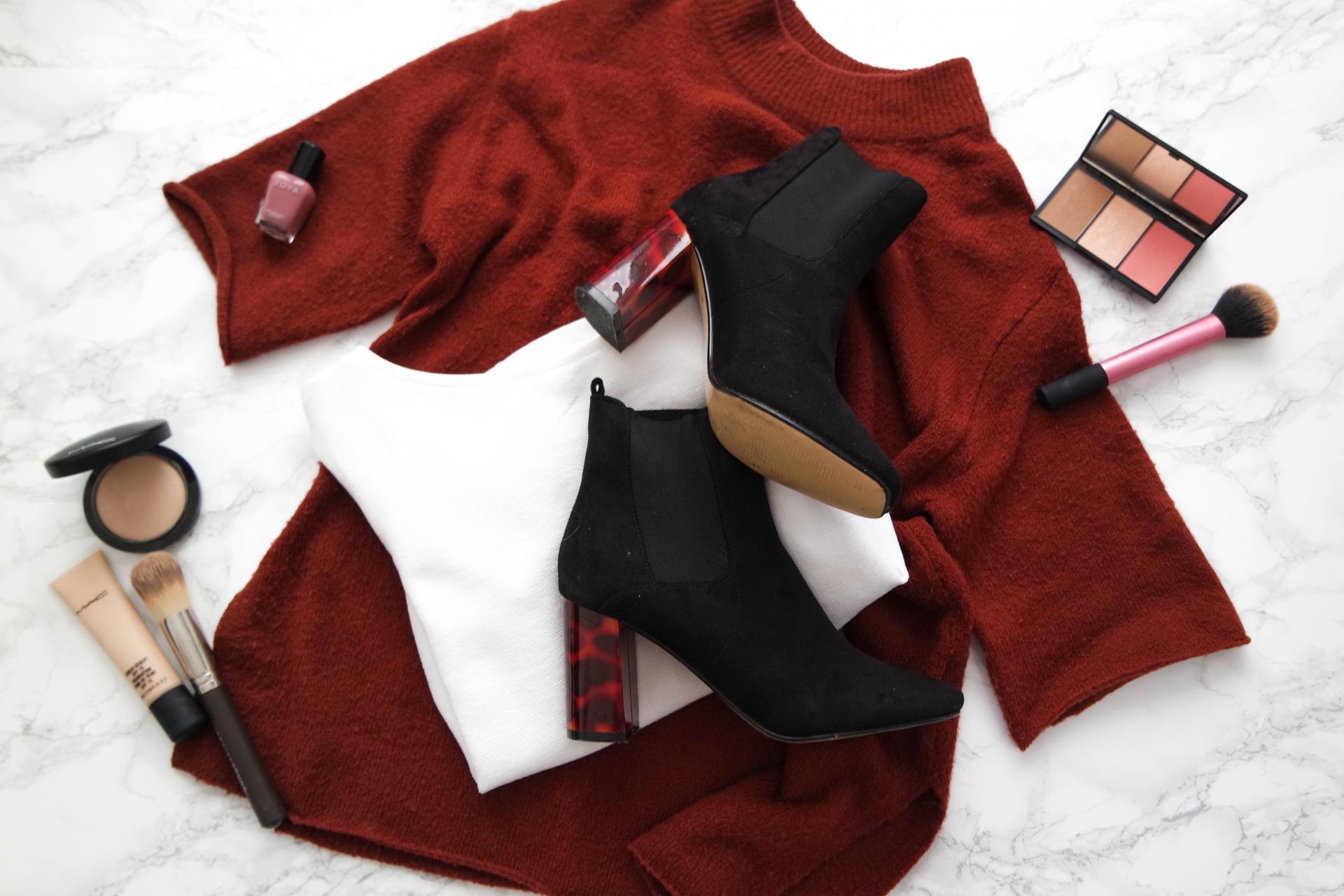 I've never done a post like this before but I love watching them on Youtube, and seen as I'm too much of a WIMP to start my own channel I shall continue to use them as inspo for blogging! Posts like this 'November Favourites' I find so helpful because its not just "here look what I brought" you can get a little review on the product and why they're loving it.. so here goes.
Also, if you do think I should start a youtube channel and you would actually watch it and subscribe, let me know because it is something I am seriously thinking about but I would feel awful for having to submit the world to the sound of my voice, is it just me that hates the sound of their voice on tape?(tape? what are we in 1990?)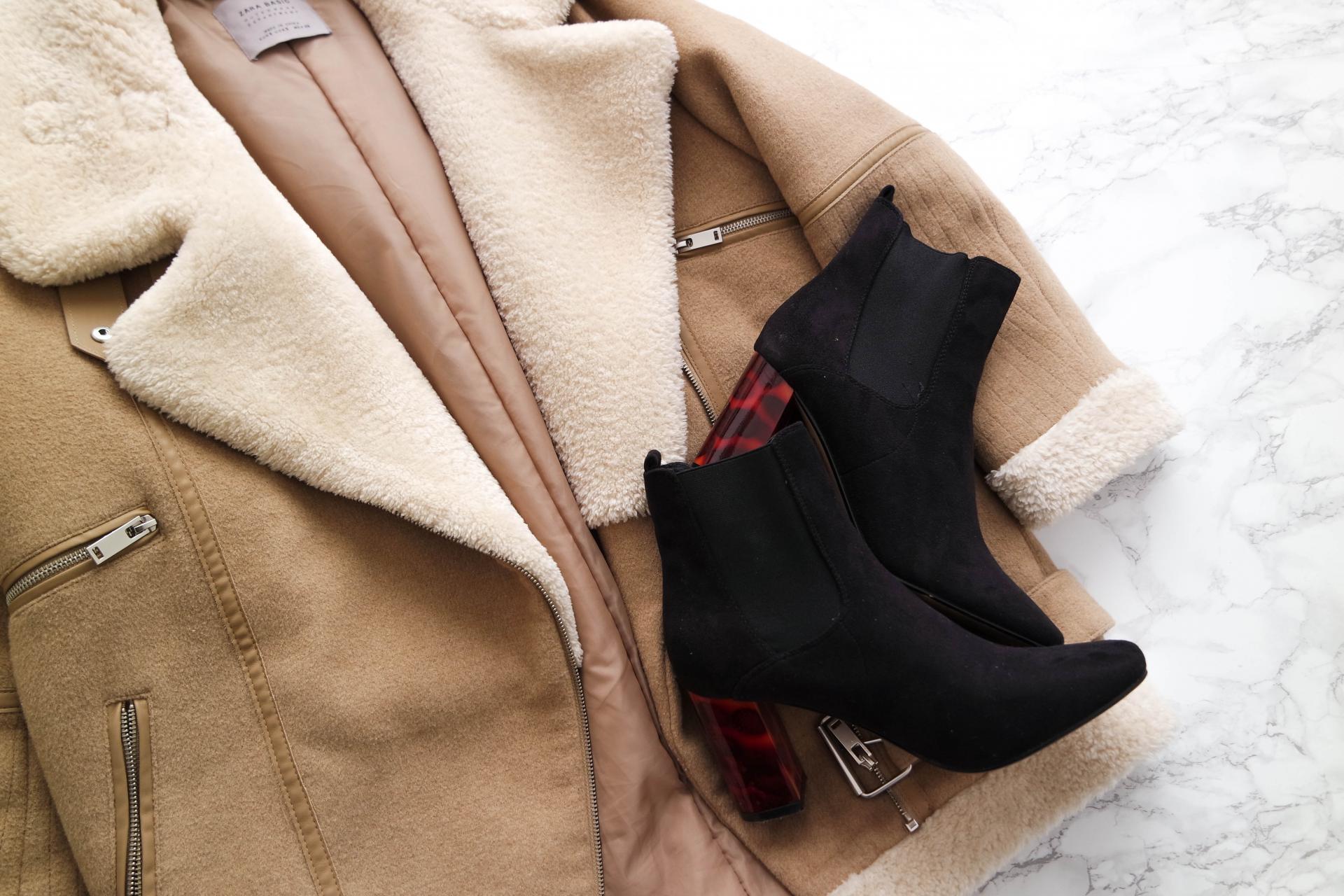 The Shearling Coat
This isn't just a November favourite, this is a since I brought it from Zara favourite. Wow that sounded like an M&S advert! Unfortunately for you guys it's sold out everywhere but I'll make a little widget and stick it below with some good copies!
This coat though, was such a good investment. I felt physical pain when I handed my card over to pay £90!! But so worth it, I don't think there's been a day that's gone by that I haven't worn it and I know you get me when I say the fact that I can wear a lightweight top underneath it and still be warm is everything.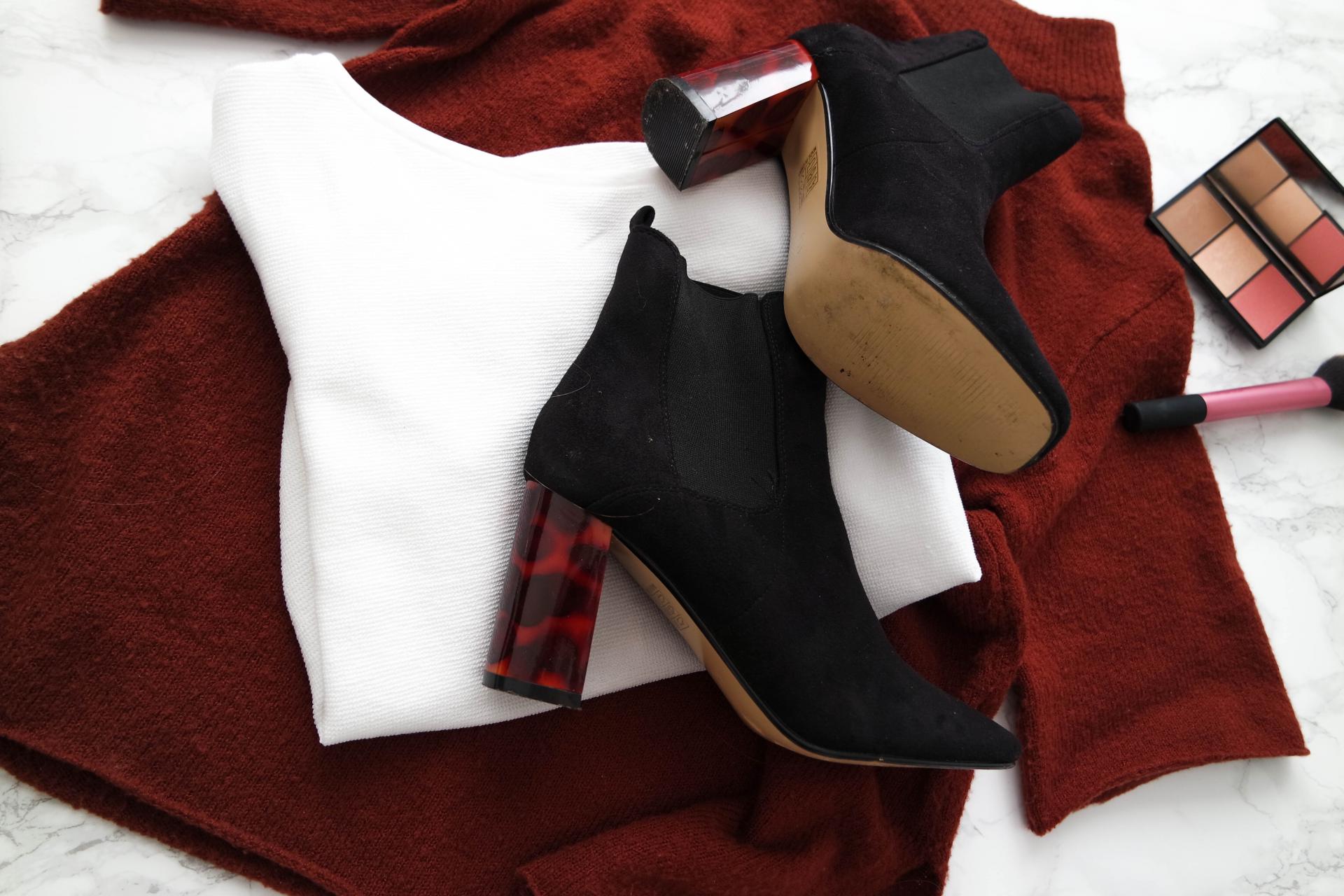 The Public Desire Boots
I'm just obsessed with these boots. I don't think you need an explanation as to why, if you do then I don't think I trust your judgetment!! They're a dupe of the Topshop Master Boots but half the price, Public Desire always have discount codes too if you sign up to their newsletter or something, just a handy tip for you there!
The White Tee
I brought this T shirt in Zara in Sweden and I must wear it at least once a week, no shame. I've never tried to hide my obsession with white T-shirts, but this one has the nicest texture. It's kind of bobble, lines? Not great at describing things but you can see it in the picture! Because it's more structured too I love wearing it with just jeans and heels for a smart/casual look because lets face it I never go full out smart.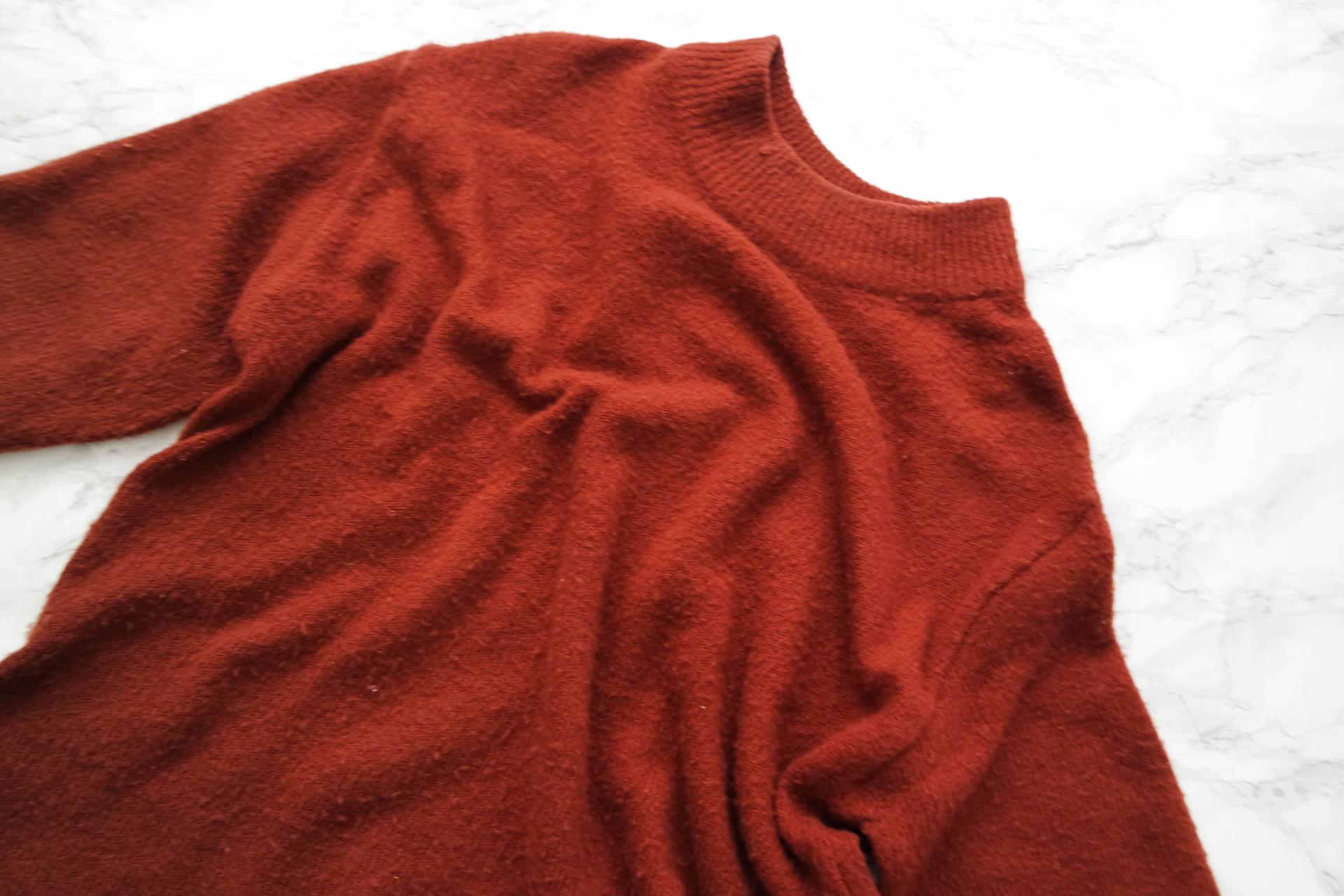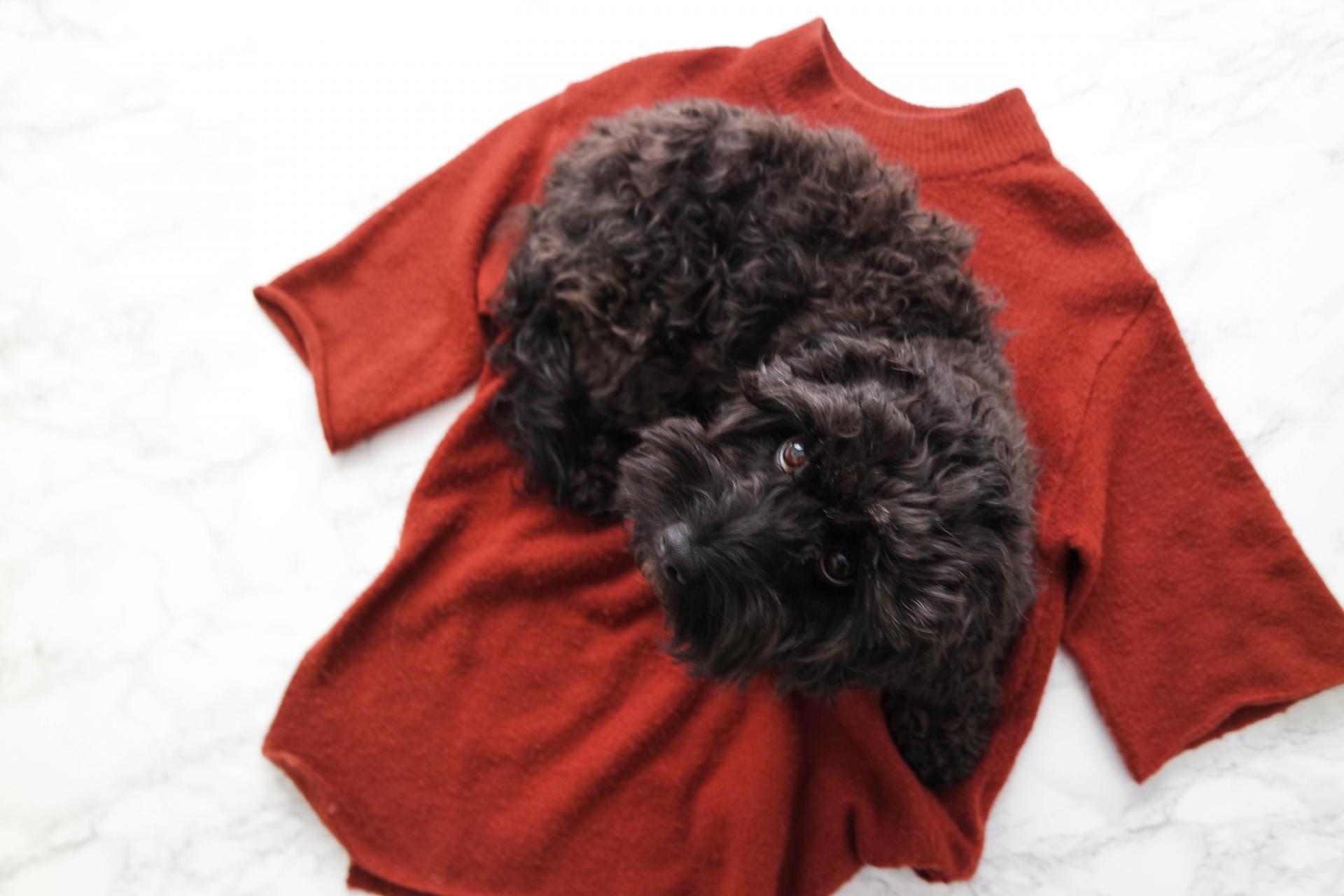 The Rust Jumper
I'm pretty sure you guys love this jumper as much as me. As you can see it's gone all bobbly from the amount of times I've worn it but to be honest it's not that obvious in real life and quite frankly I'm not prepared to part with it yet! I would honestly wear this everyday if it was socially acceptable, it's definitely my go to piece for when I don't know what to wear slash can't be bothered! Again this is probably sold out but either way it's from Gina Tricot which is a Swedish store and therefore not available in the UK (those lucky swedes) so I've kindly scoured the net to find you some great alternatives!
Daisy The Cockapoo
This little slice of heaven decided that I wasn't paying her enough attention and decided to carefully place herself on my marble board. She looked so cute I couldn't resist a photo and lets be honest, she's my favourite thing full stop. All day, err'yday.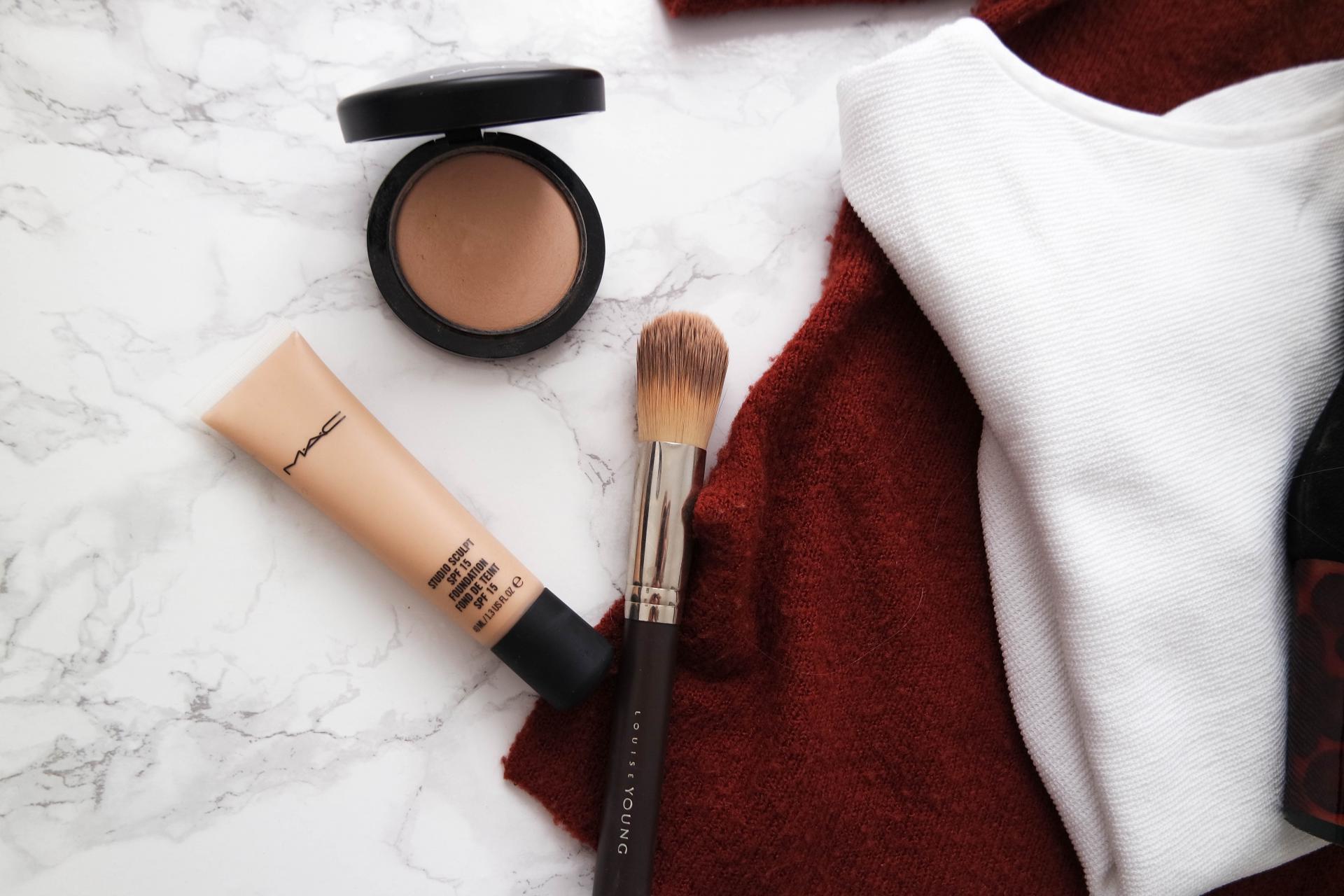 Mac Makeup
I've said this before and I'll say it again, i'm a Mac convert. I always thought of Mac as the kind of make up girls who wear a lot of make up wear, so I kind of steered clear. I heard amazing things about the Concealer from Sarah Ashcroft's youtube video so I originally went in for that.
I was literally putty in the make up artists hands, she asked me what I wanted and boy did she deliver. So much so that I also brought the foundation, the powder and a set of 4 brushes. It's fair to say she's good at her job! But honestly I'm just loving the flawless look it gives me, I'm actually spending time and enjoying putting my make up on. I can look in the mirror in the evening and be like, hey who's that flawless looking beauty?! oh yeah, it's me!
I'll also mention my uh-mazing foundation brush from Louise Young. It's the LY34 brush and it's huge. You can use it to buff, paint or stipple your foundation on and the size of it means it takes seconds to cover your whole face. It's a bit steep price wise but totally worth it!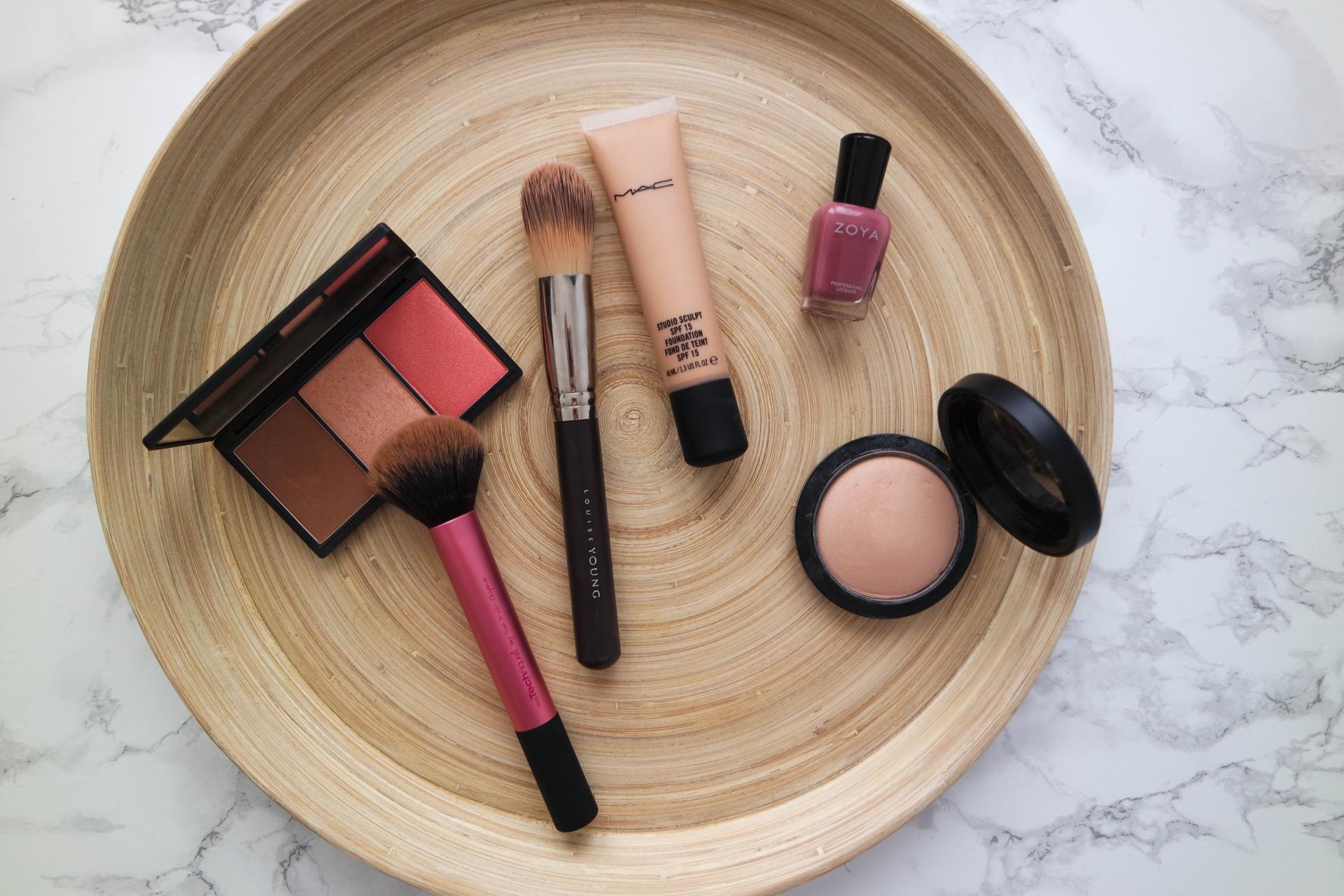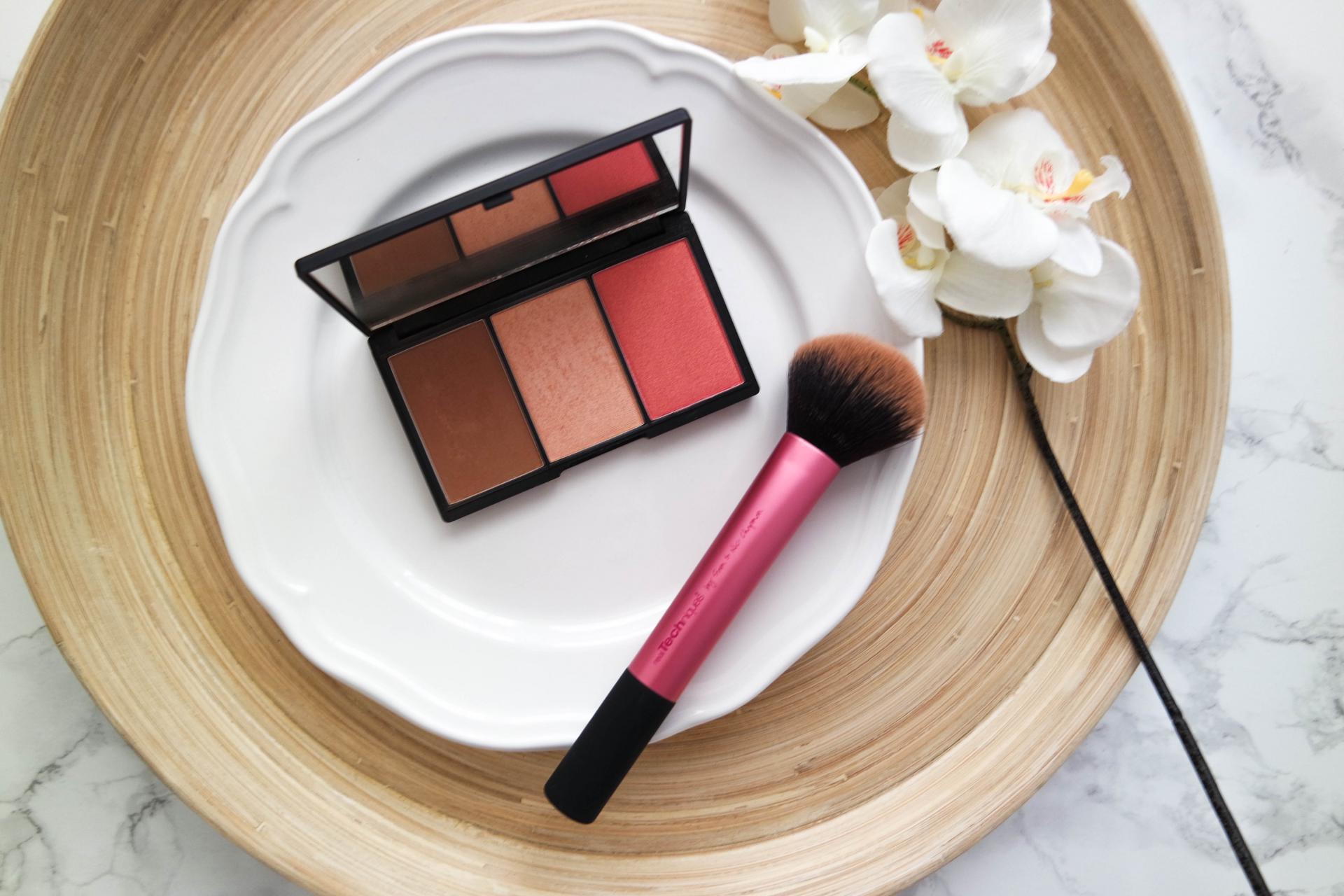 The Contour Palette
I was sent this lovely Sleek contour palette by In the Style UK (did you know they do make as well?!) and it's so easy to use. I don't really use the blusher because I don't really use blusher full stop. But it makes contouring so easy, I've never really been a high maintenance make up kinda girl so anything easy I'm a fan of! I use my usual bronzer for my whole face then use this darker colour for just under my cheek bones and pop the highlighter above, a little blend and you're good to go!
P.s if you do get it from In the Style you can get 10% off with the code SIN10.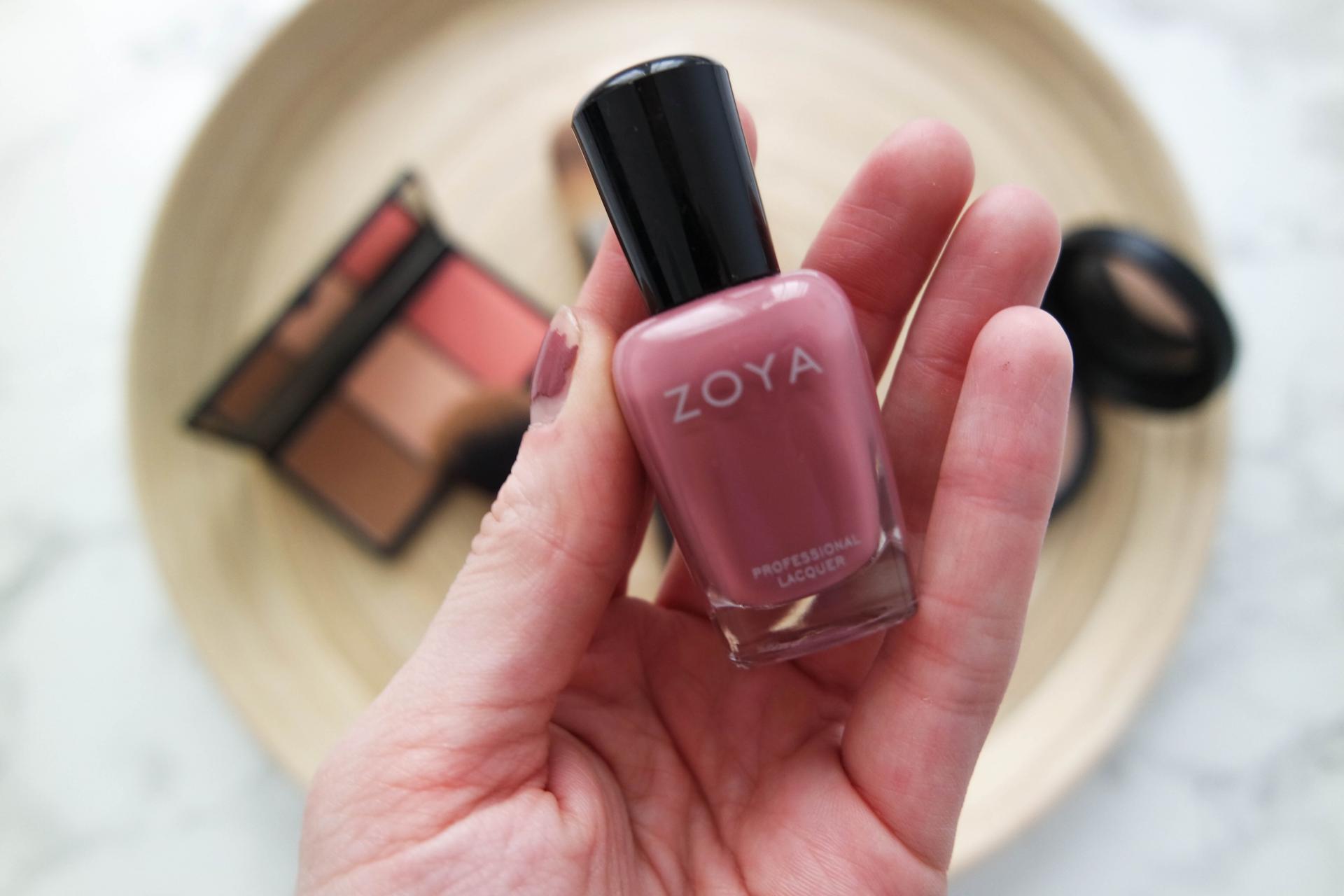 Zoya Nail Polish
The last thing I'm loving at the moment is Zoya nail polish, the colour Madeline to be precise. I was sent a ridiculous selection of colours (honestly more nail polish than 1 girl can use in her lifetime) but I've just used this colour to be honest! I love it, it doesn't chip easily either and the colour is really strong so it only needs a couple of coats. Please excuse my nails I've had the same coat on for 3 weeks, I had the flu, don't judge!