I haven't done a post like this in a while so I thought it would be fun (and hopefully helpful) to do a three ways to wear post! I was sent this Burberry esque wrap scarf and honestly it's been my winter saviour. I's got the slits for your arms so you can wear it a la cape but I think it looks pretty good as a chunky scarf personally!
Three ways to wear a wrap scarf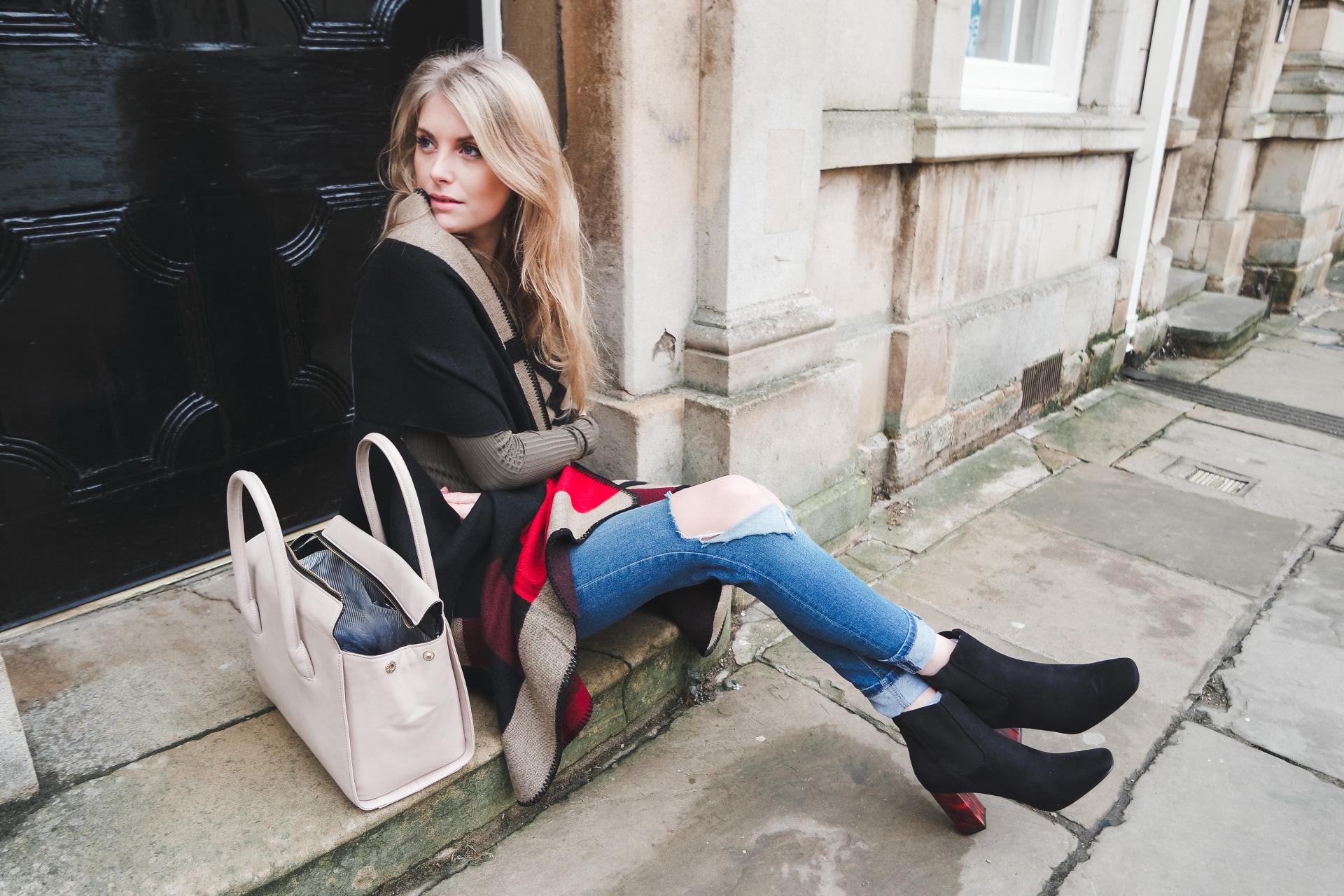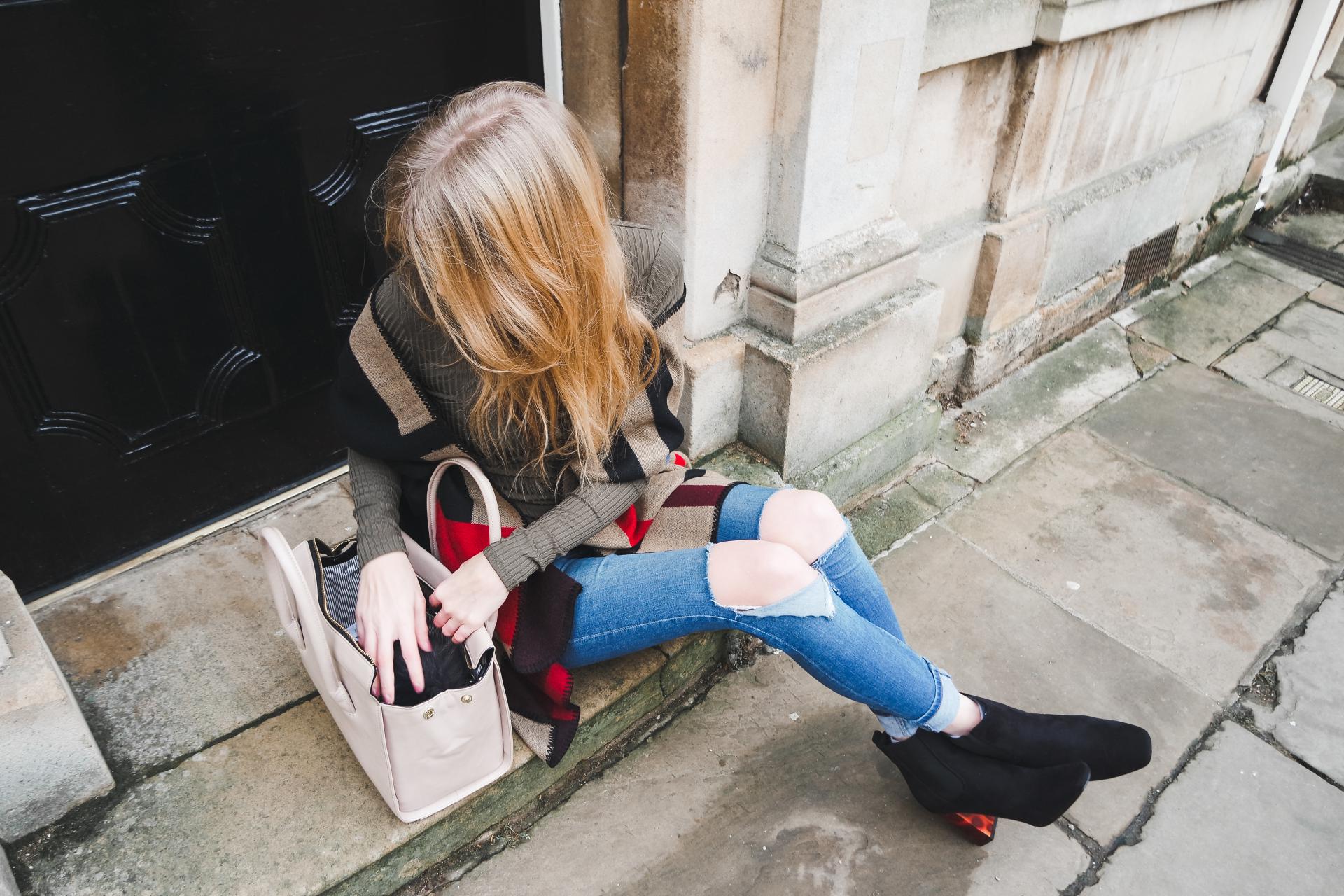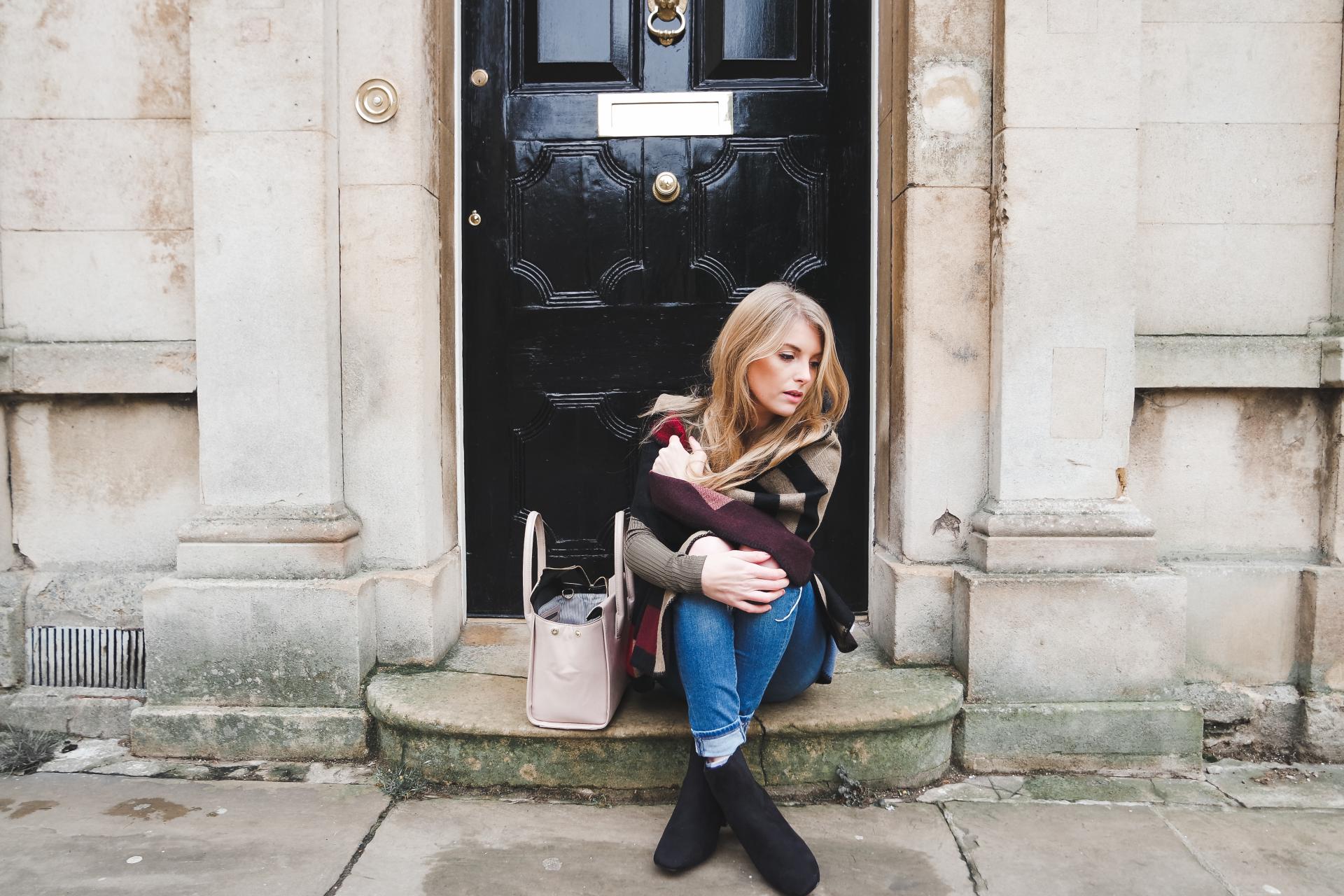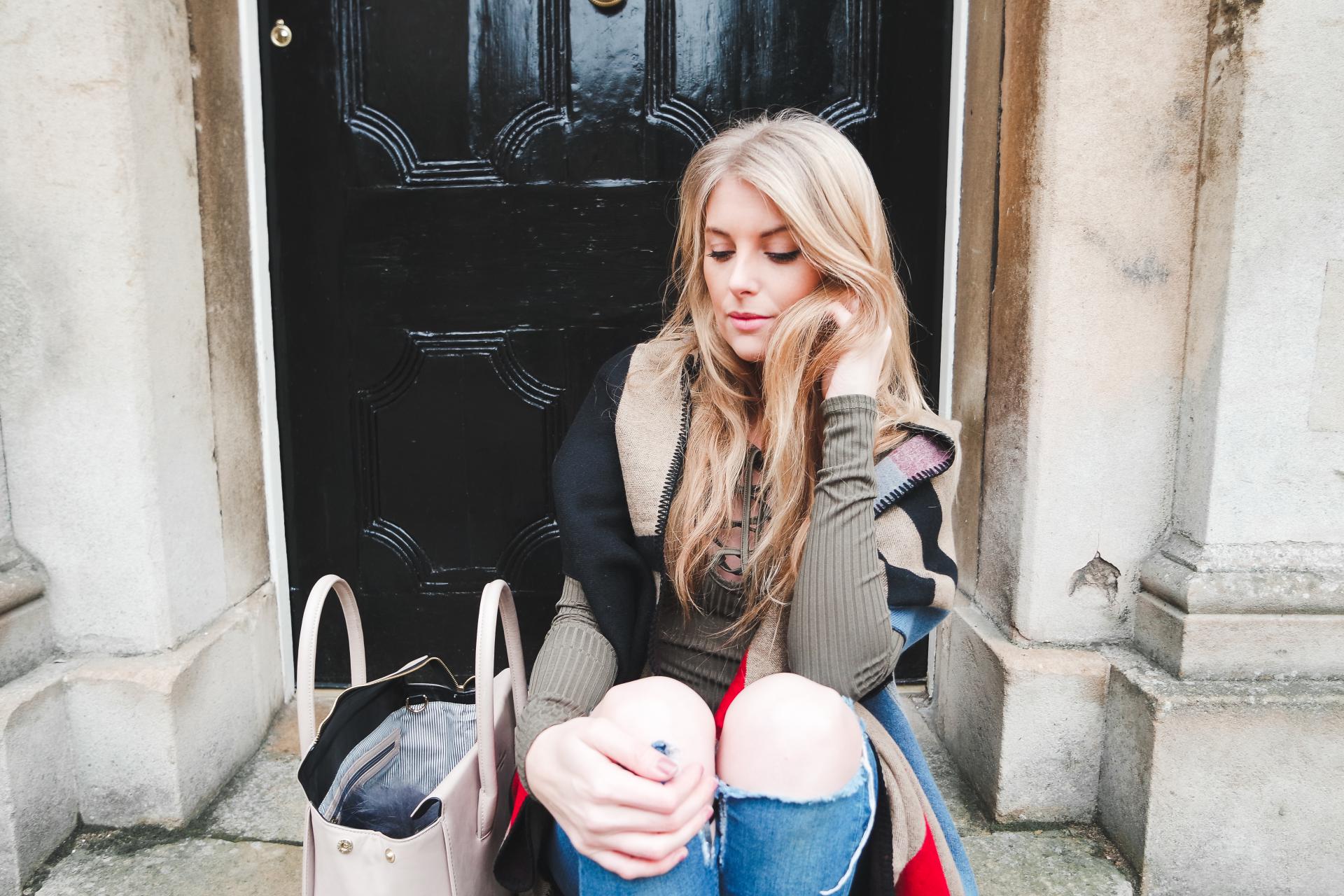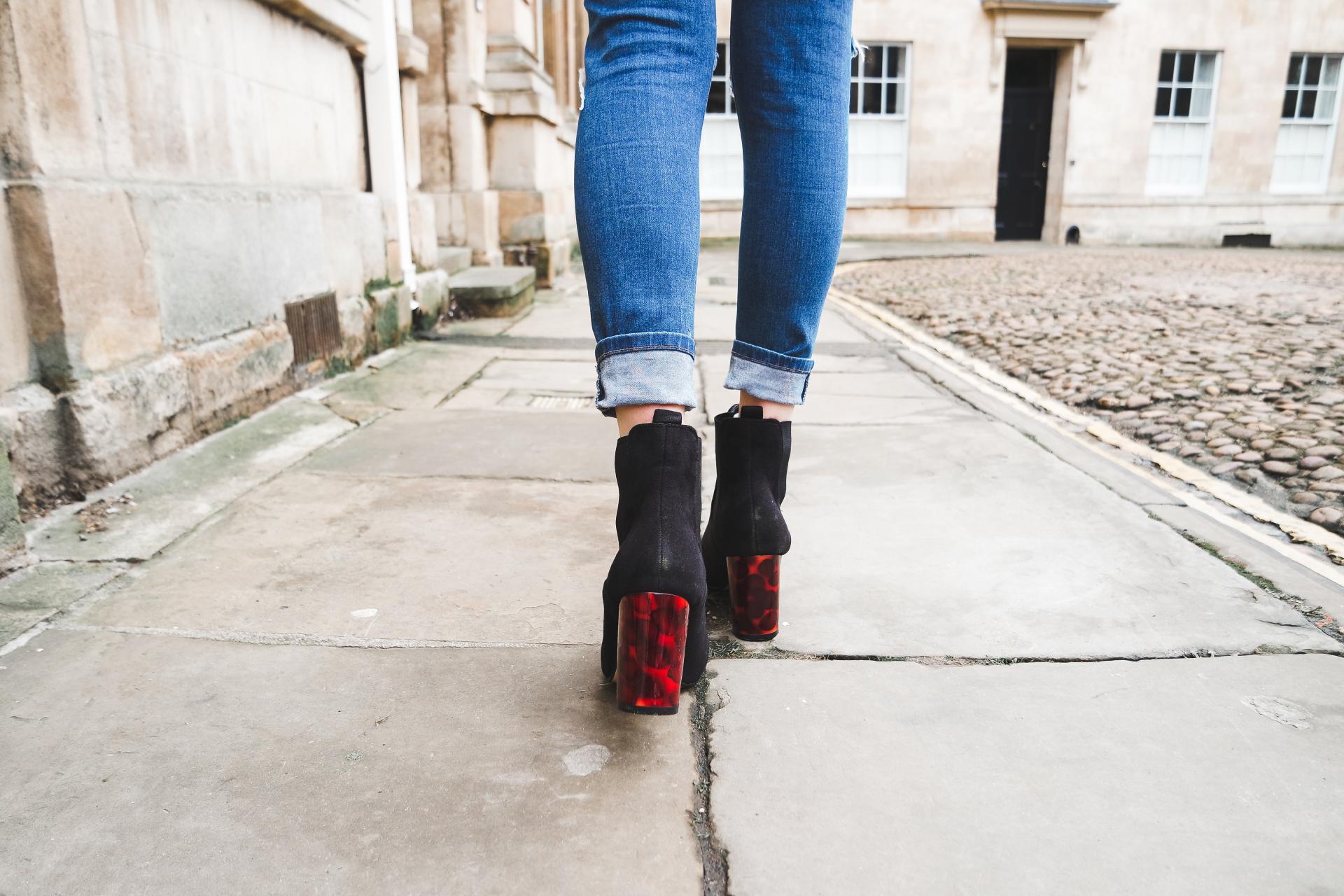 Wrap Scarf : IntheStyle // Top : IntheStyle // Jeans : Topshop // Boots : Public Desire // Bag : Pauls Boutique
Casual Styling
This is probably my favourite look of this post, probably because it took the least effort of them all and is the sort of thing I'll wear most days. I do think though, it's the perfect example of how great a wrap scarf can be, firstly it'll keep me warm and allow me to wear a simple long sleeved top. Secondly, it turns just jeans and a top into a pulled together look.
They do this wrap scarf in two different shades but I like the brighter colours because it reminds me of the Burberry one that was floating around last year. It also goes with a surprising amount of colours, well the limited amount of colours I wear anyway!
Obviously, these boots are going to be hard to avoid now seen as I'm in love. I like to roll my jeans up to avoid the weird tucky in part which just never looks right. I also think a little bit of skin never hurt anyone and breaks it up a bit!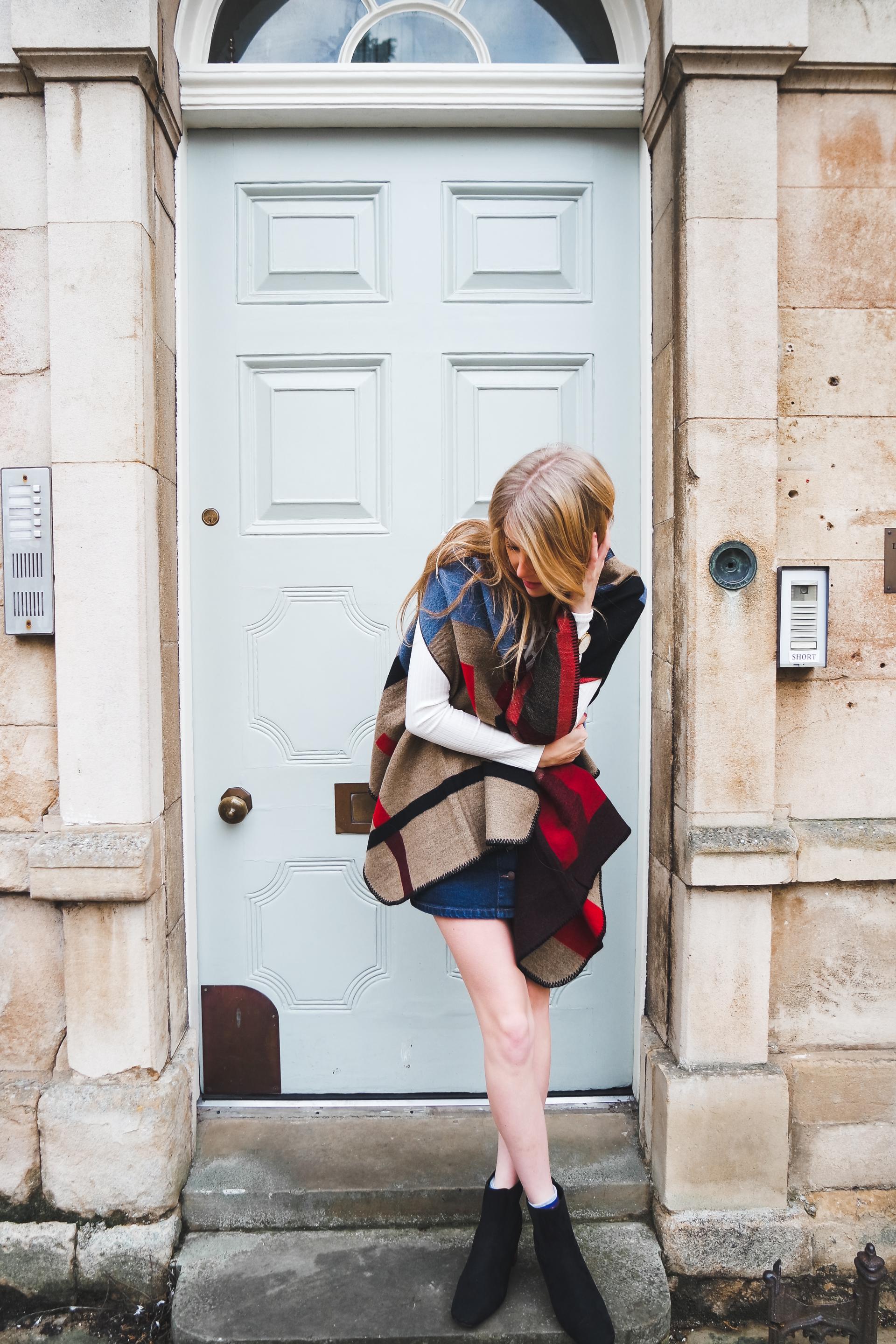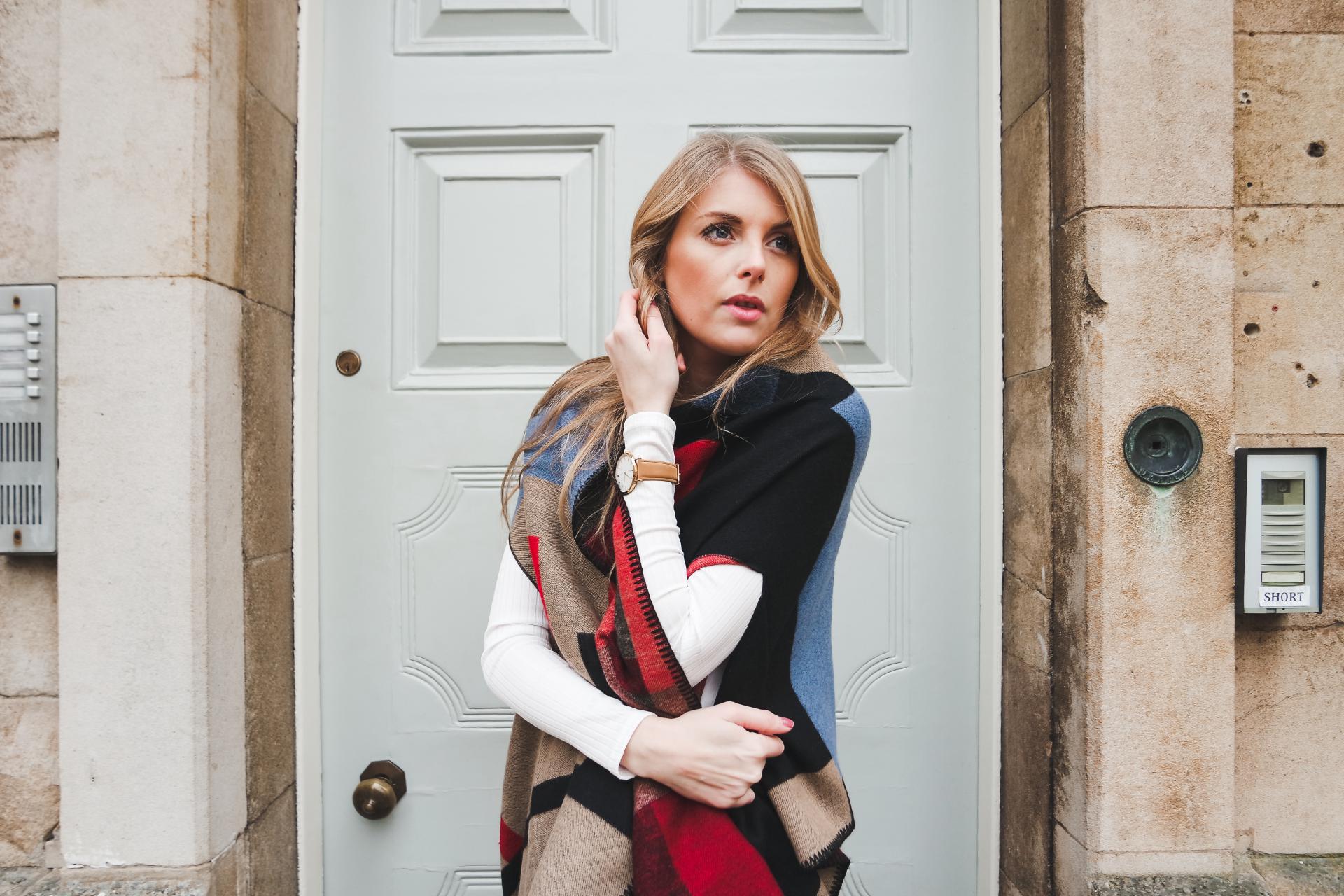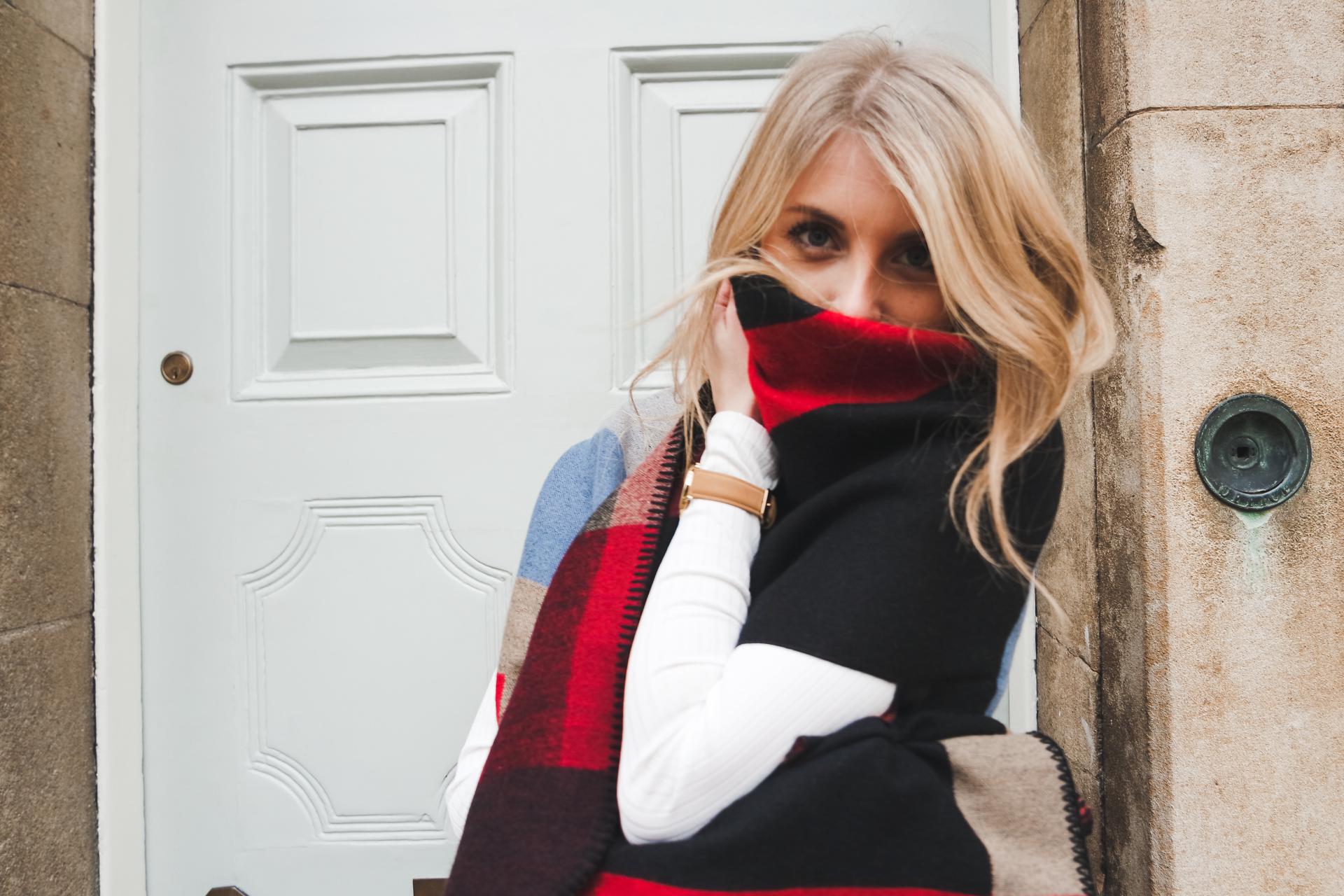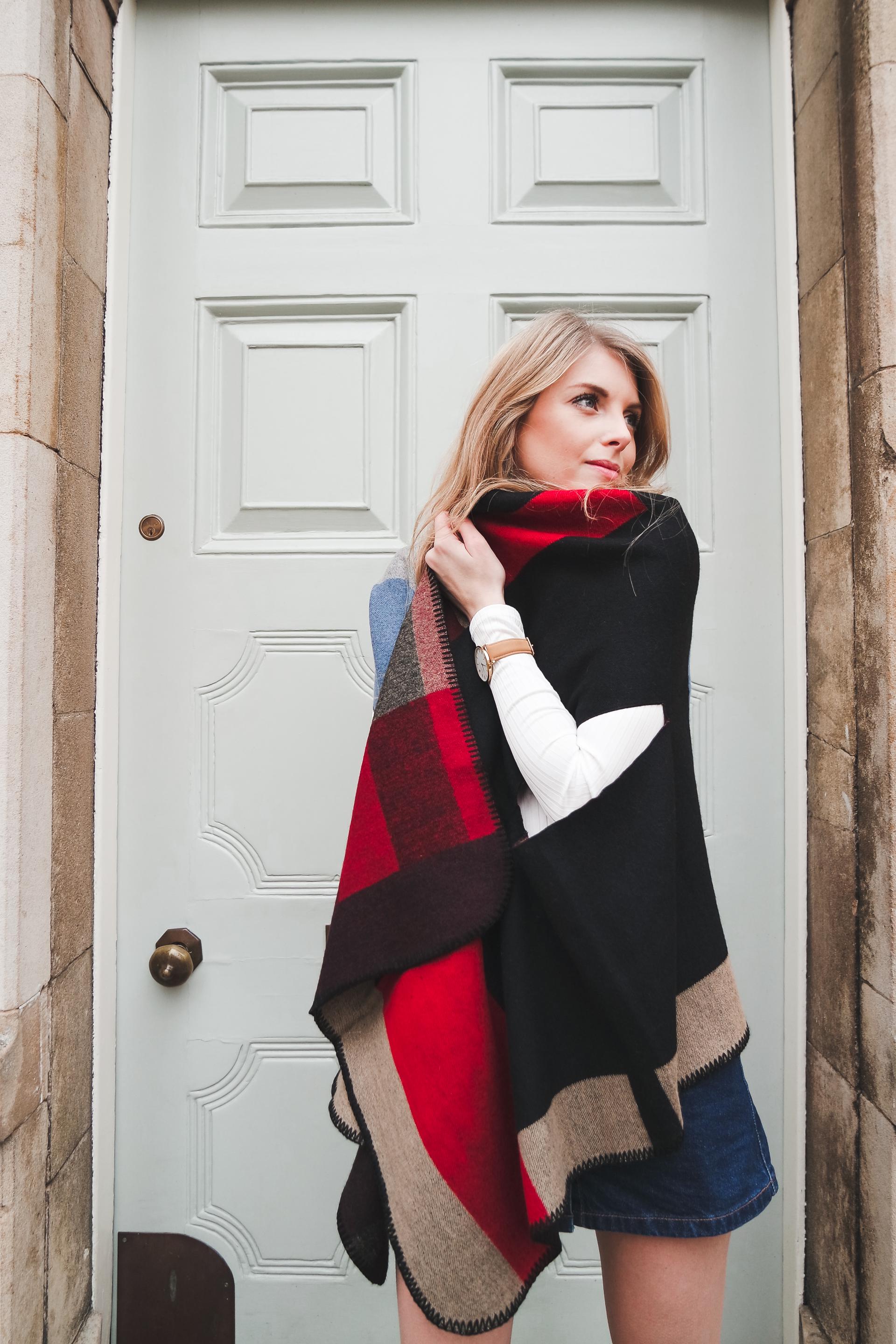 Wrap Scarf : IntheStyle // Top : IntheStyle // Skirt : Old ( Similar Here) // Boots : Public Desire //Watch : Abbott Lyon (Use code SINEADAL25 for £25 discount and free worldwide shipping)
Styling with a Skirt
Of course my beloved denim skirt was bound to make an appearance as it always does, seriously guys it's such a wardrobe staple! I've paired it with the white version of the khaki top I was wearing in the first look – yes we've already established I'm a girl of habit! I will just mention that the tops and the scarf are all from IntheStyle and if you do purchase anything, make sure you use the code SIN10 for 10% off your order!
Again, the wrap scarf is perfect for adding a warm layer to your outfit without having to completely cover it up with a coat, to be fair I've pretty much made it the star of the show here as everything else is simple and monochrome- ish. Of course my favourite boots made another appearance!
I'm not really a belt person but I've seen people add belts to this kind of look which does actually look really nice, its just not me.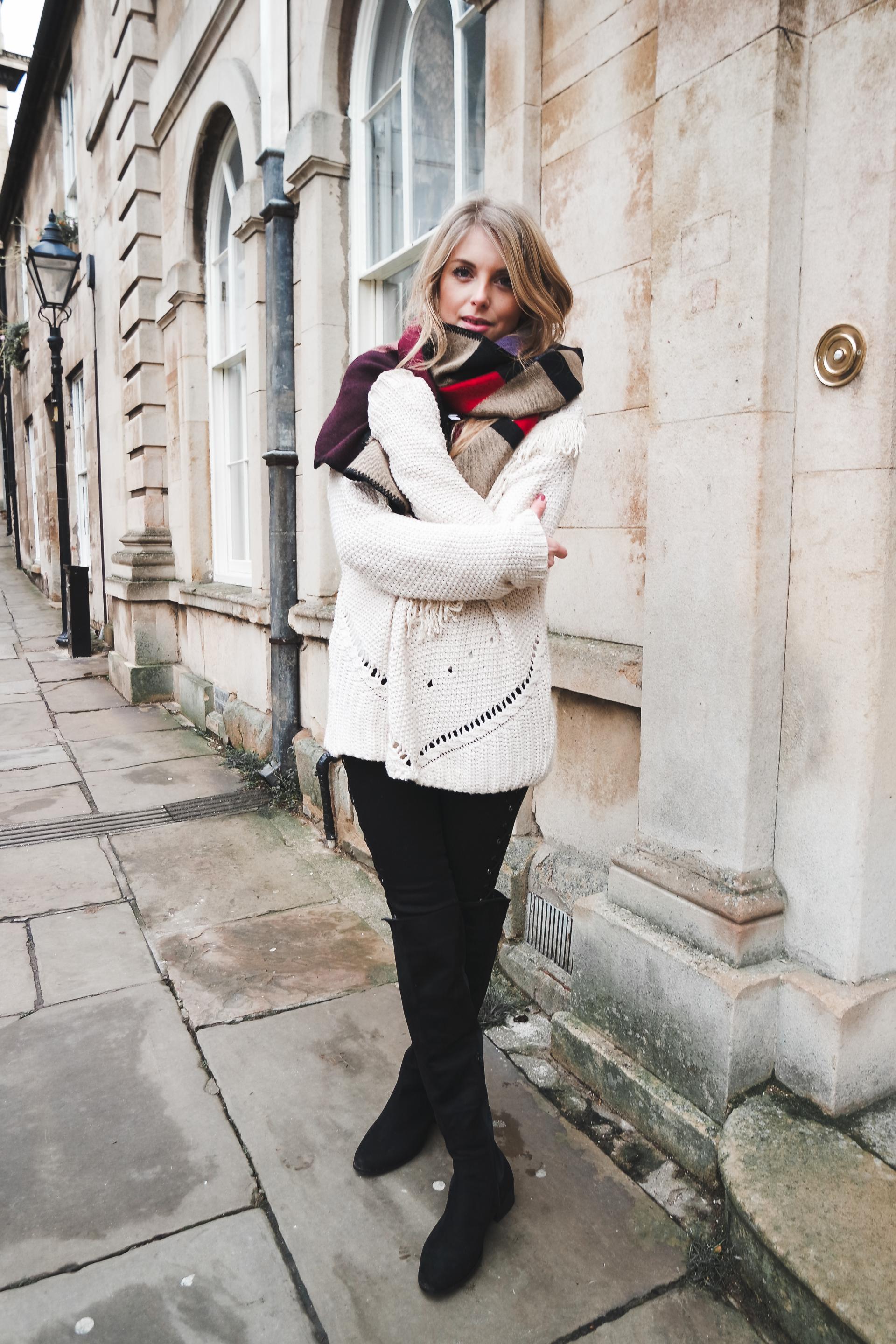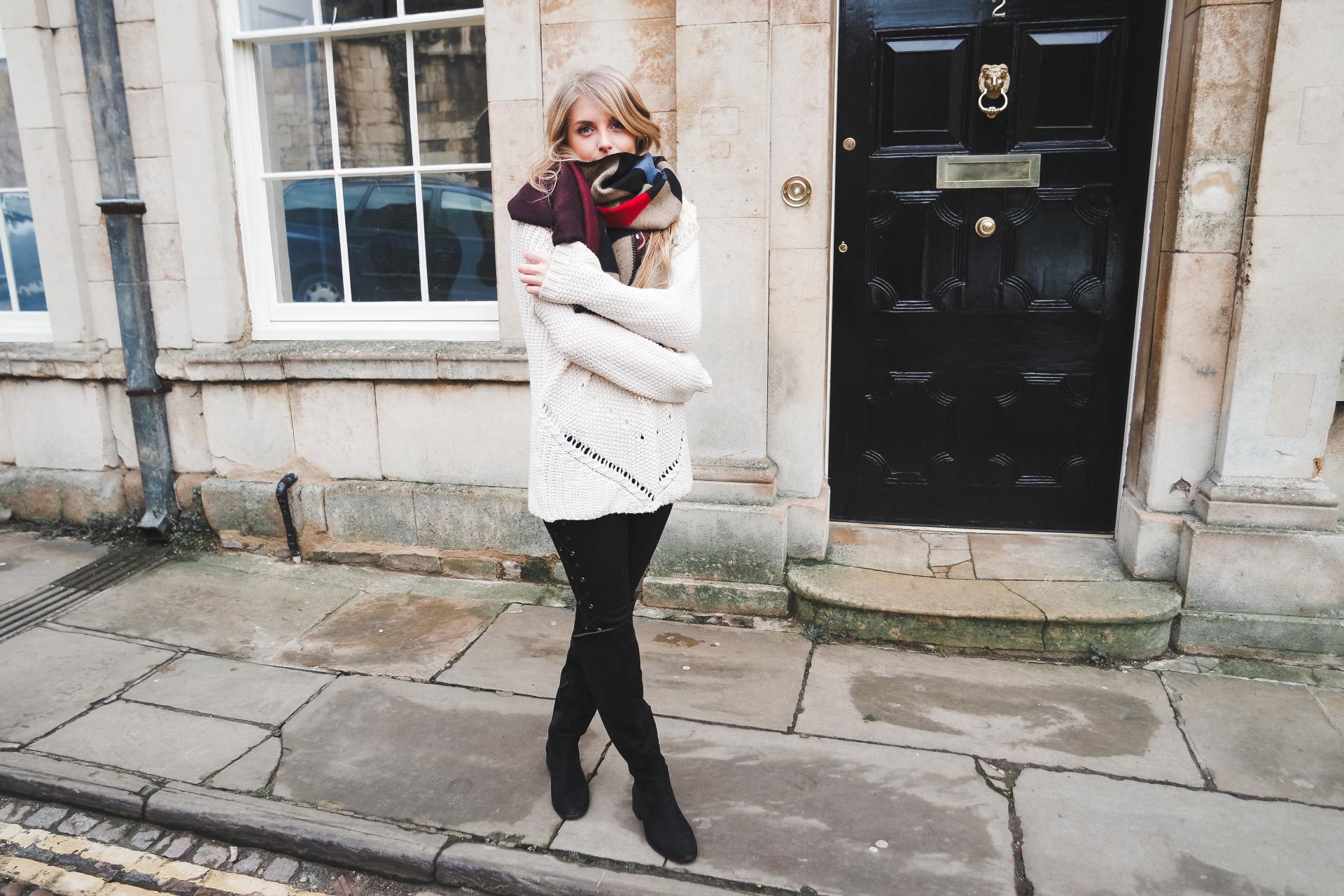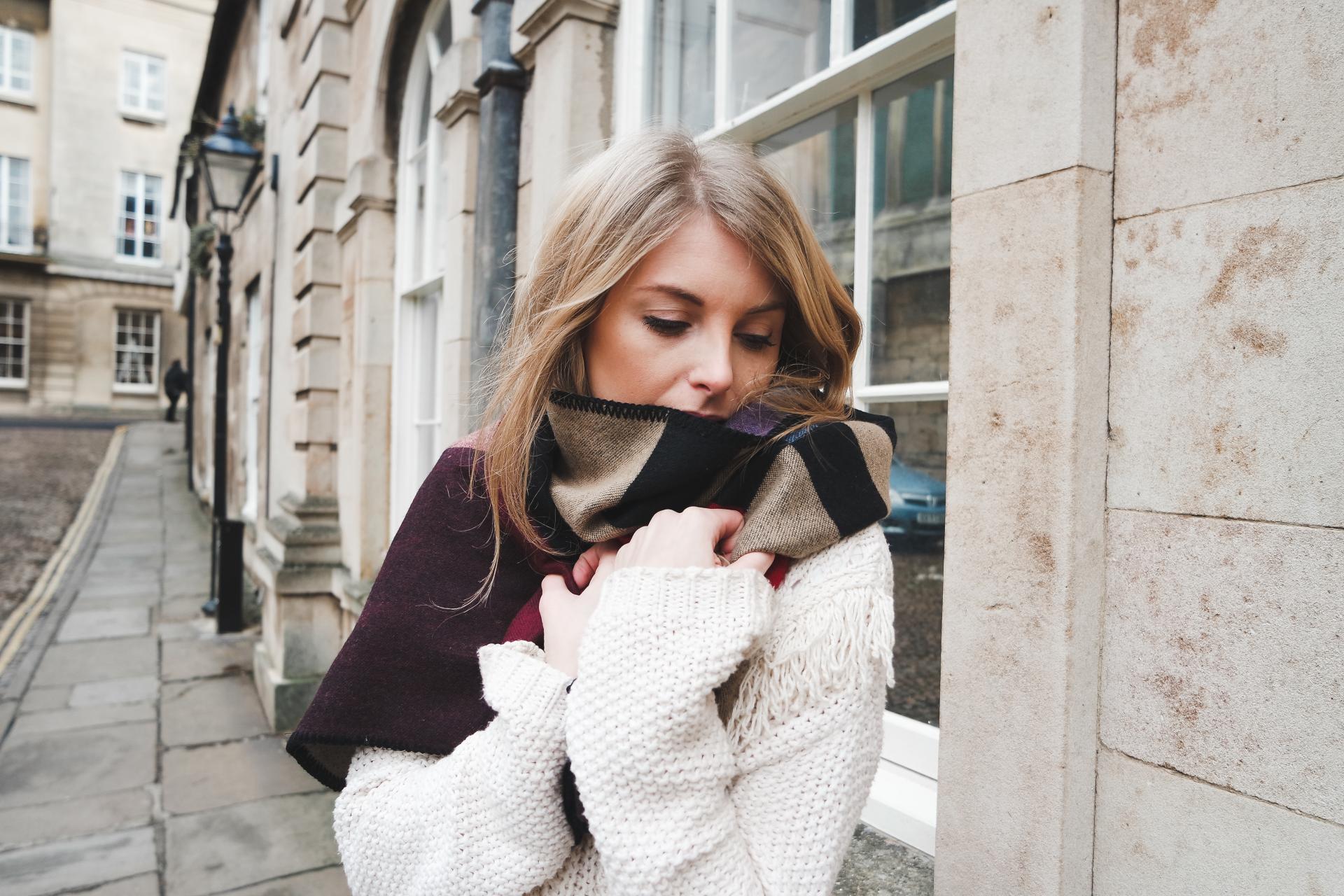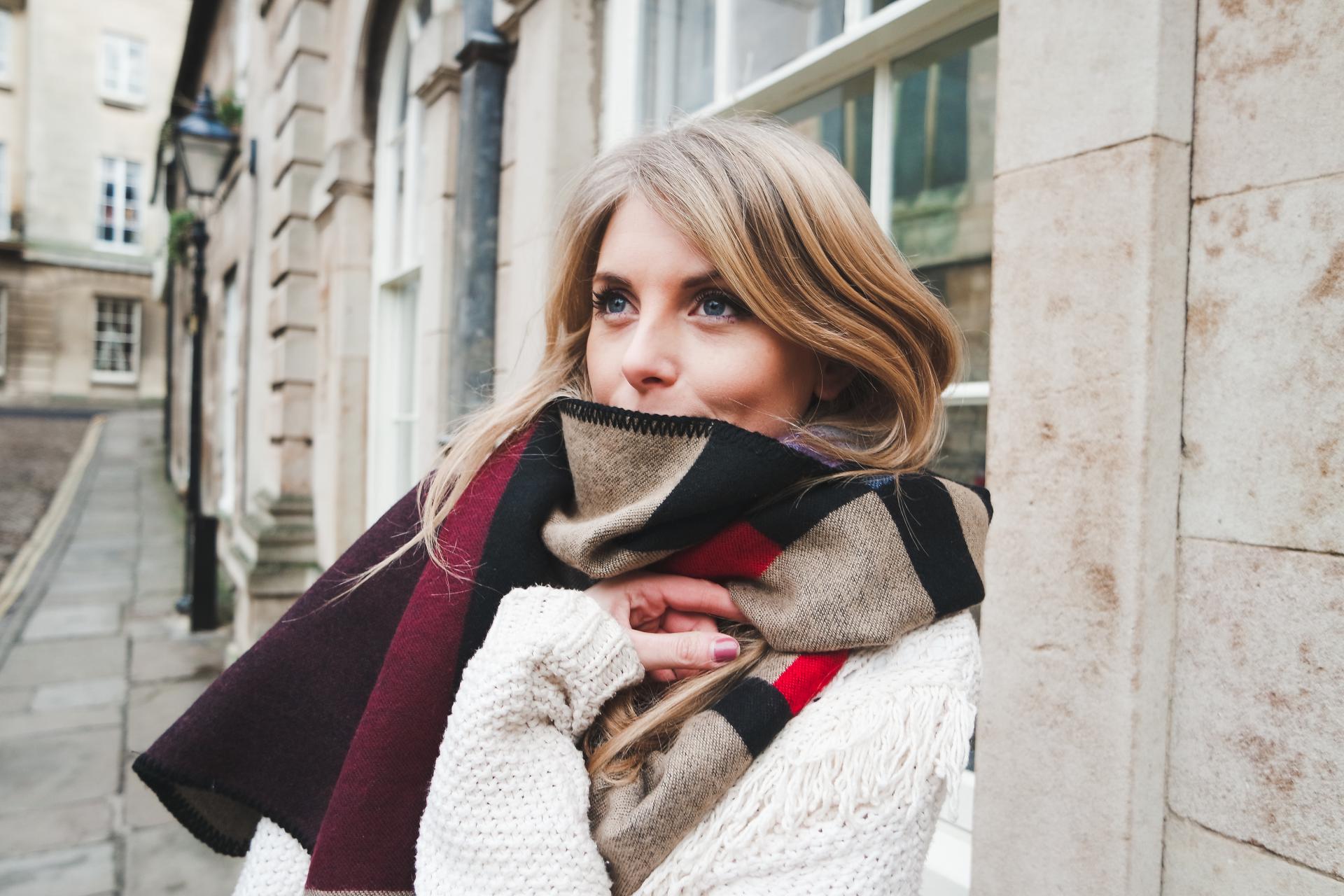 Wrap Scarf : IntheStyle //Jumper : H&M // Jeans : IntheStyle // Boots : QS
Laid Back Look
I know these are all casual looks, what else did you expect? Casual is my middle name. This is the casual-ist of them all. This jumper is so cosy and sometimes you might not want to wear the wrap as a wrap/cape, you might want to wear it as a scarf.. and you can.. it looks great, even if I do say so myself! It works pretty well as a scarf, super warm, cosy and long enough to wrap around a couple of times for extra snugglyness.
I've taken these boots for their first outing, I got them from QS in a 20% discount deal but I'm not totally sold on them. I like them with jeans but I've gone to wear them with a skirt a few times and it's just not me. My boyfriend also disapproves which I know shouldn't affect my opinion on them but it does!
I think they look nice with these jet black jeans though! And because they're long its like an extra layer of warmth which is always a good thing!
What I Wore
Which one's your favourite? I think I'm a firm fan of look number 1, the turn up on the jeans and those boots just sell it for me, though I think I would love look number 3 with look number 1's bottom half?!
Make sure you follow me on Bloglovin' if you aren't already!