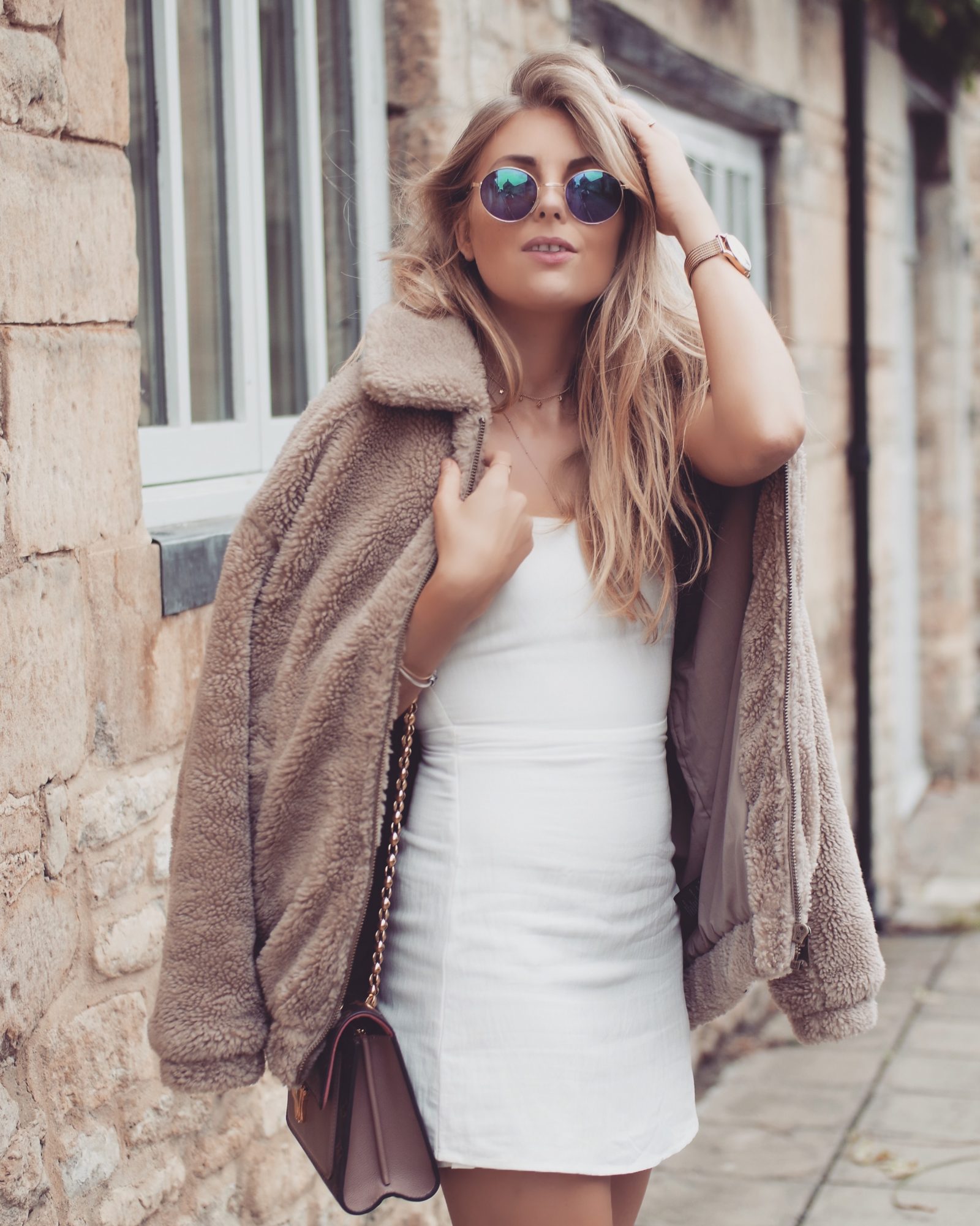 Coat season may not yet be upon us but that doesn't mean to say that you shouldn't still be thinking of it. See the fashion gods decided that all the best summer stuff would be sold in the depths of winter and the best of winter stock would be on sale when we're all dealing with a heatwave … hardly.
Anyway, we all know fashion has it's own rules and those rules don't make sense. If only I'd listened to them last year when trying on my dream coat (pretty much the exact same as this one) whilst in the tropical climate of Bangkok. I didn't listen to the voices in my head and so I found that when I got back to the frost in the UK end of November, the coats were slim pickings to say the least.
Just a bit of a back story there to give you guys some insight as to why when I tried this coat on in July I snapped it up. Pretty much identical to last years dream coat and the H&M style all the fashion bloggers had . . yes yes I know I'm not original and no I don't care. I wasn't about to be stung twice, fool me once shame on you, fool me twice shame on me. It also comes in black and I've got every part of me physically possible crossed in the hopes that it'll also come out in cream, of course then I'll have to get that one too right?

The Evolution of the Teddy Coat
The teddy coat last year hit. it. off. Teddy fur was the fabric of the season and in high demand. Most fashion bloggers worth their salt had a selection of teddy coats and me? I was still dreaming of that baby in Bangkok. Damn you rational mind. Remind me to never think rationally again. Anyway, this season I don't see it changing. Teddy fur, shearing, Borg, what ever you want to call it, it's a dream fabric for winter and when there's a trend that's also warm and cosy we grab that trend and we hold onto it with both hands. Example? The aviator jacket, still going strong. If you want to know what coats to get this winter? Go Teddy coat and prince charles check . . not together though . . eww.
I've also got my eye on this baby from Topshop . . how many is too many?
Why Now is the Right Time To Invest
As I said before, speaking as someone with experience . .. nothing haunts you like the things you didn't buy, and if you miss out on the most amazing coat mid summer, there won't be plenty around the corner and you may as well give up now. Think I'm being dramatic? You just wait and see.
If another coat comes? Buy that one too.
I've raved many a time about my affinity for Henry London watches and if it's alright with you I'll continue to do so. Yes this post is sponsored by them but if I'm honest, I'm just lucky they're sponsoring me to do something I already do . . wear and love their stuff. If you look at any number of my posts over the last couple of years you'll notice how much I truly love the brand and this teal baby has been in my collection for a while. I love the rose gold metal alongside the teal face, makes it super special compared to some of the other styles on the market!
If you guys are looking to treat yourself to something from Henry London watches, upgrade or treat your family and friends for birthdays etc then make sure you use my code SINEAD20 so you can get 20% off of your basket – so not just one watch!
This post is in collaboration with Henry London Watches though all thoughts, opinions and creative direction are my own.