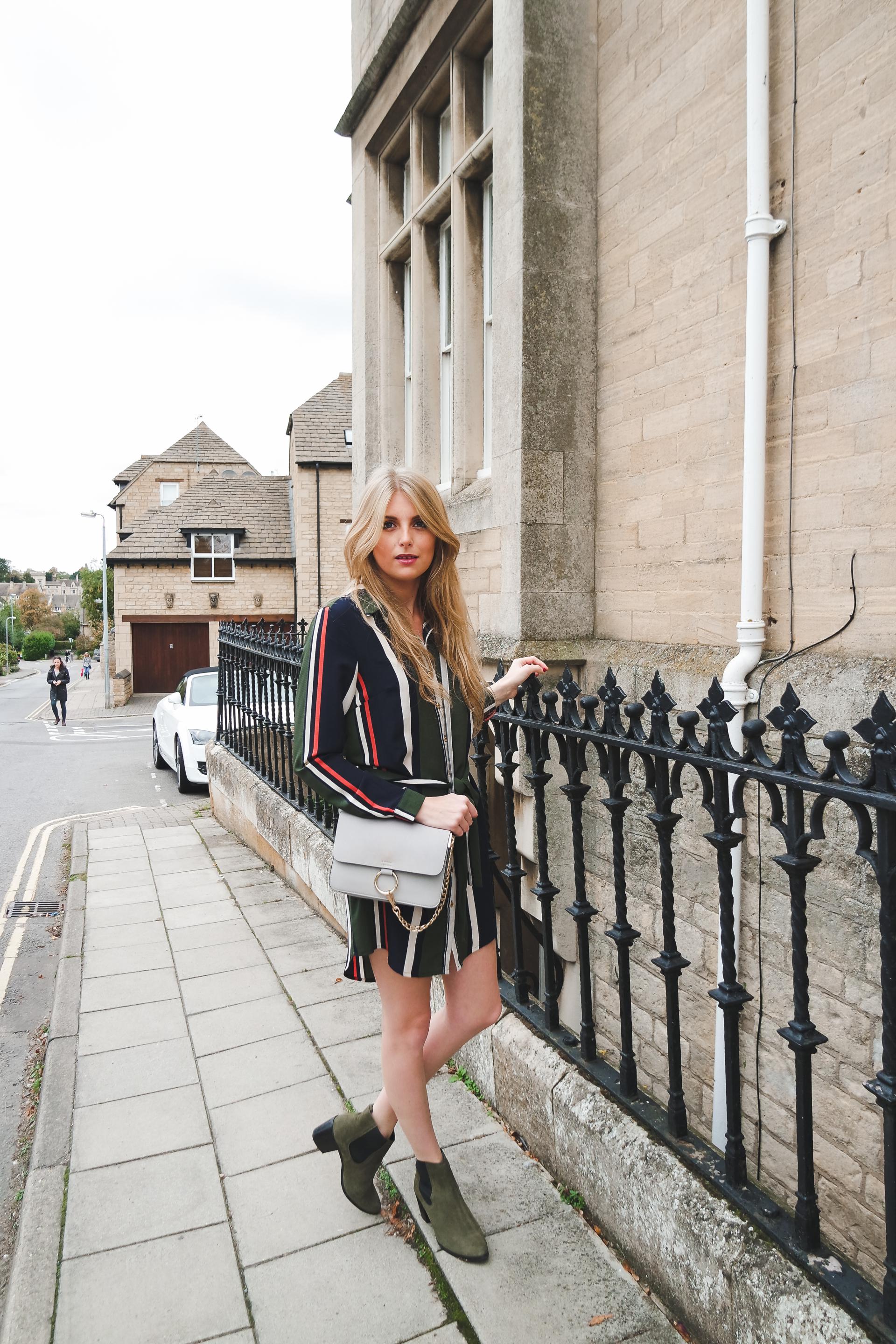 I was sent this dress last week by @TheDressingRoomHQ, unfortunately I can't link them or this dress because they're instagram based but you have to check them out. I chose this one because I think it's so Chloe esque and when paired with my sisters Chloe Faye dupe it instantly takes the look up a level.
That's what I love about accessories and why I think it's so important to invest in them. I used to be a one bag girl and when I look back now I just don't even recognise myself! How on earth could one bag ever do for every outfit? I myself am in the market for a Chloe dupe but I just don't know quite how I feel about dupes. I kind of feel like if I get a dupe then when I finally save and purchase my first designer bag it'll take the joy out of it. I don't know though, the time I'll actually get one seems so far in the future and these bags are so nice! What do you guys think? I'll put some links at the bottom of this post of all the dupes I'm craving for at the minute!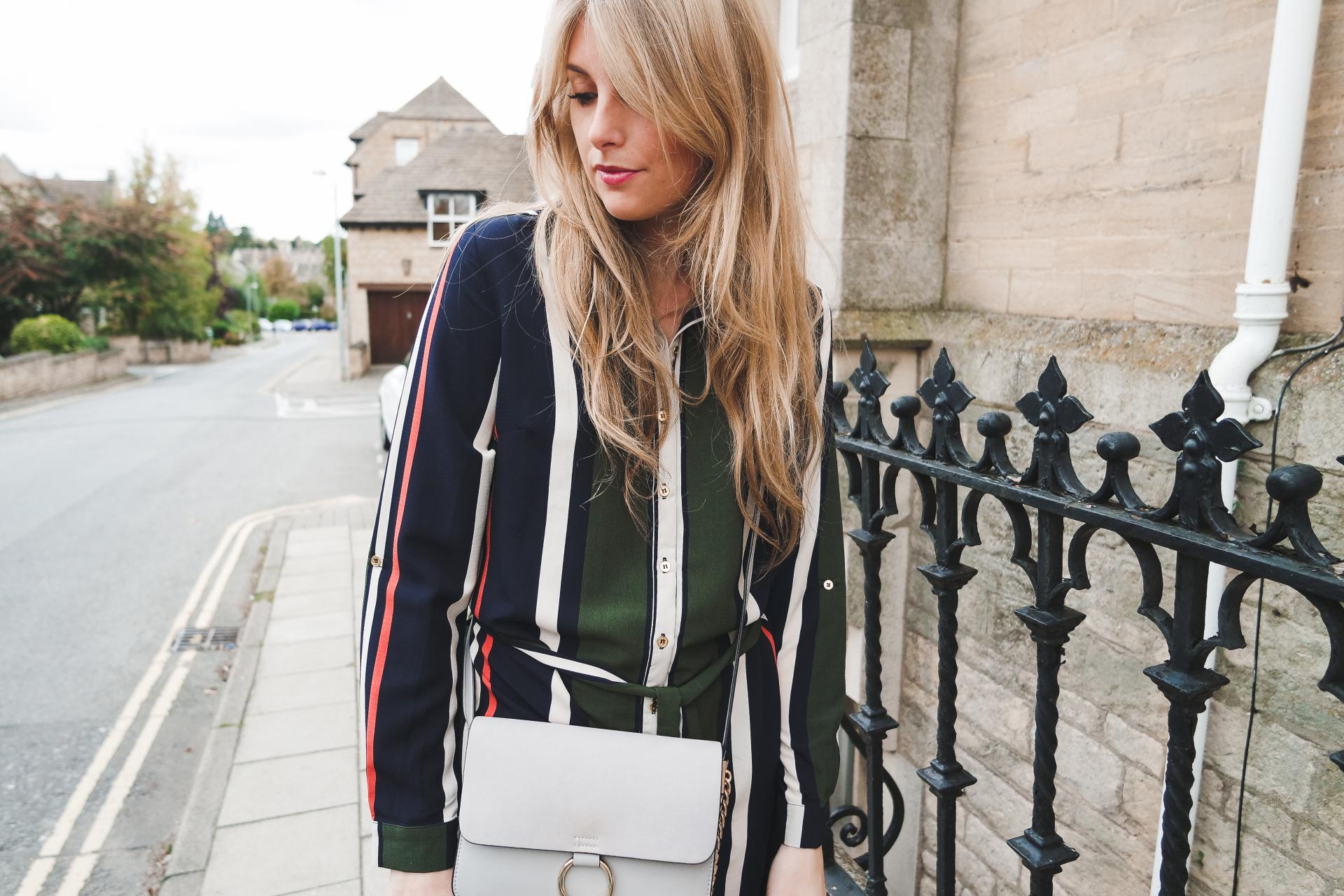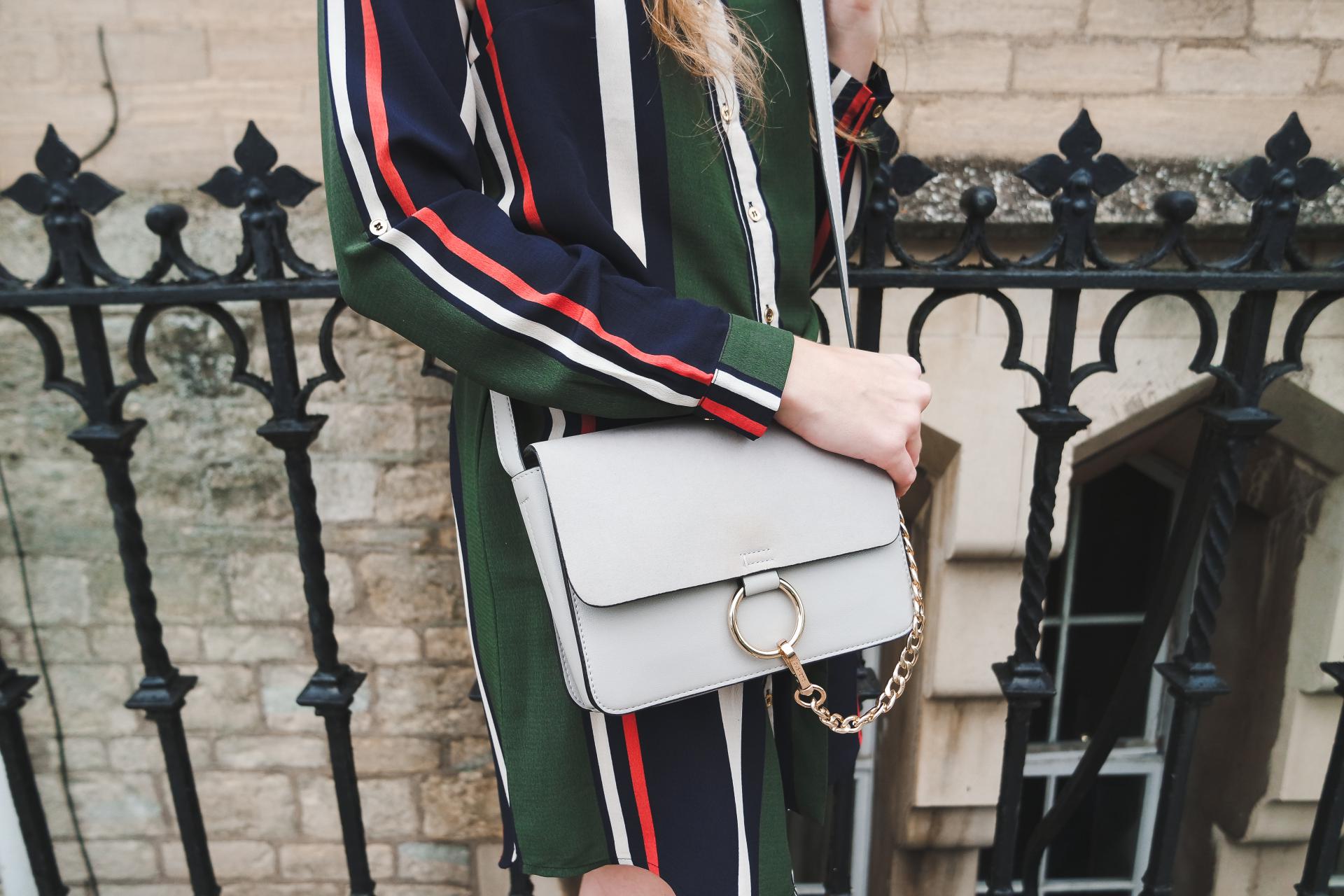 I really love the colours in this shirt dress, obviously you all know how obsessed I am with khaki so it comes with no surprise that I love this but the navy and orange stripes just sit so lovely together. I couldn't believe it was only £20, it looks like something out of Zara aka my favourite shop ever. I couldn't help but finish the look off with my khaki boots, totally giving in to my khaki addiction with this outfit!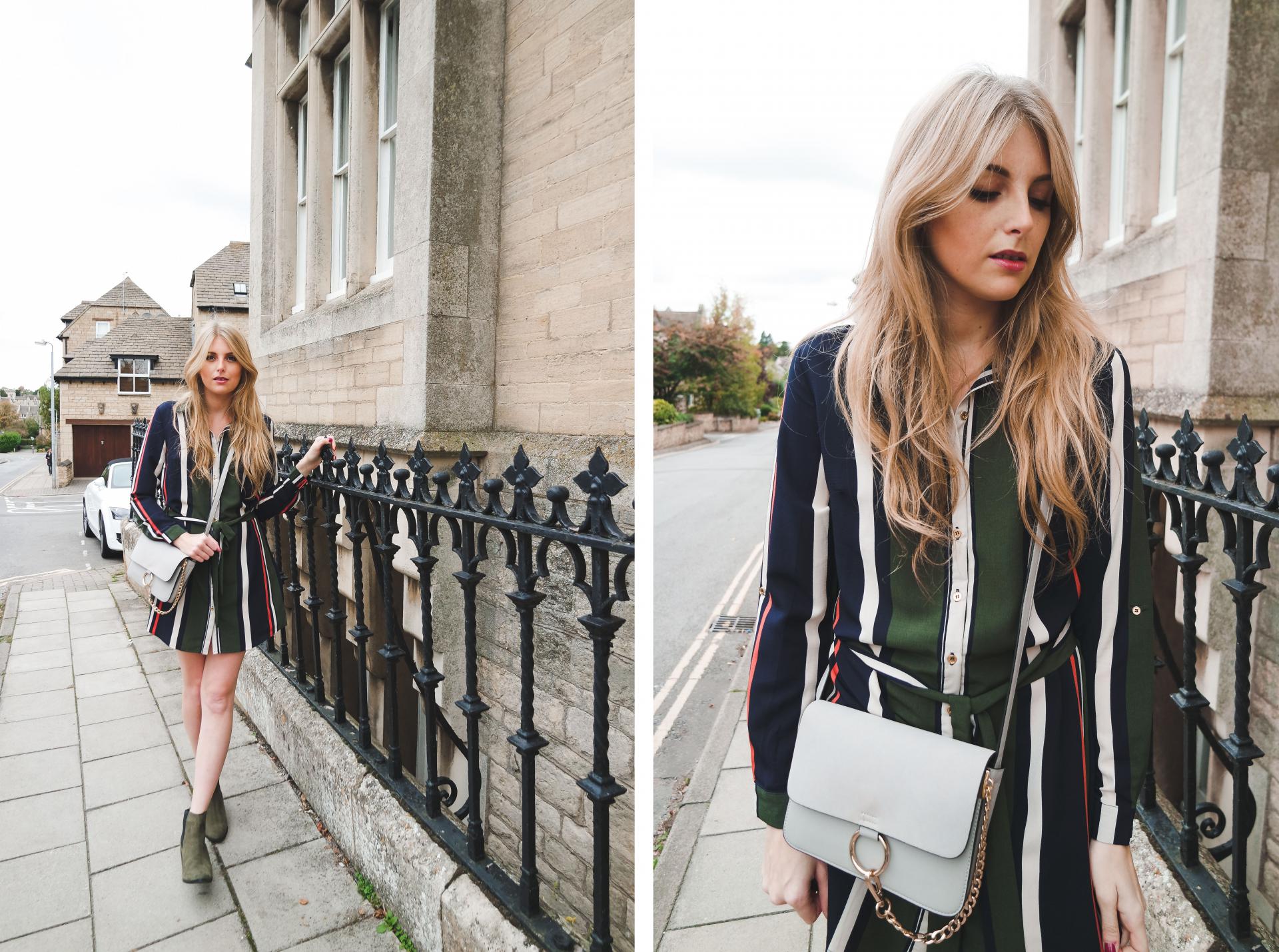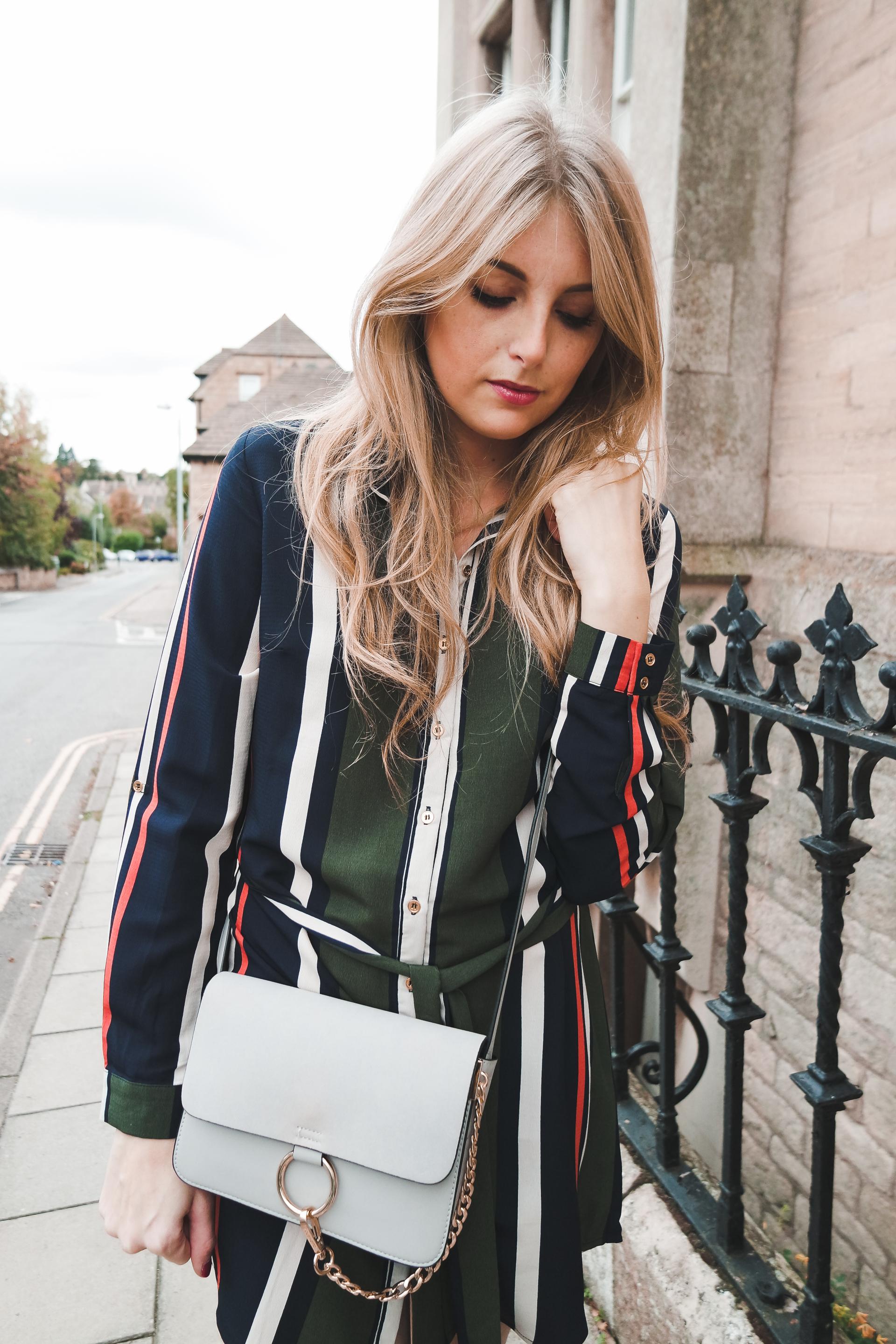 Remember to follow @thehappinessboutiqueHQ on instagram for some great pieces at amazing prices! Boots : River Island | Bag : YesStyle
What are your guys views on dupes? Can you still enjoy the bag the same or do you carry some guilt with it?
Don't forget to stay up to date by following me on Bloglovin'!