So, I don't know about you but I think after a hard month's slog the least you can do for yourself is indulge in a little retail therapy, think of it as a payday treat from you to you! Personally, by the time my bank account is refilled I already have a list as long as my arm of things I need to buy! Don't get me wrong I shop all month too, but there's nothing like some guilt free shopping when you can actually afford it and don't have to justify why you need a suede a line skirt ( you definitely do).
Below I've put together some of the things I actually do need, I promise!!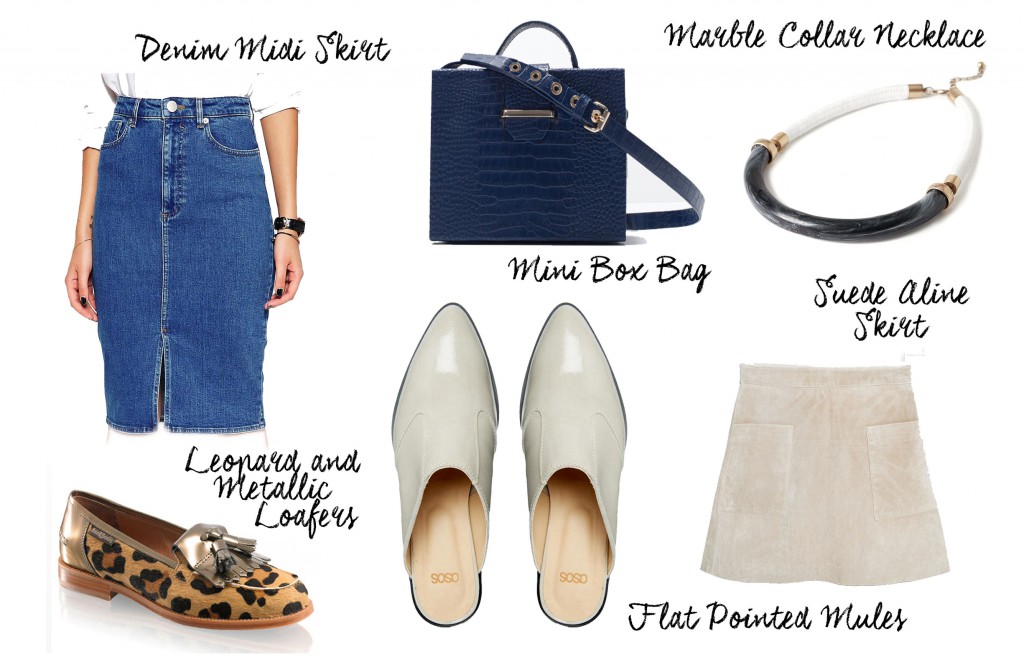 Those Russel & Bromley loafers are going to be mine one day, I swear to you! In the mean time I'll settle for the rest of it.. and doesn't everyone need some marble jewellery in their lives?!
Denim Midi Skirt: Asos Denim Midi Skirt
Mini Box Bag: Zara Mini Box Bag
Marble Collar Necklace: Forever 21 marble Collar Necklace
Leopard and Metallic Loafers: Russel & Bromley
Flat Pointed Mules: Asos
Suede Aline Skirt: Mango
Sinead x