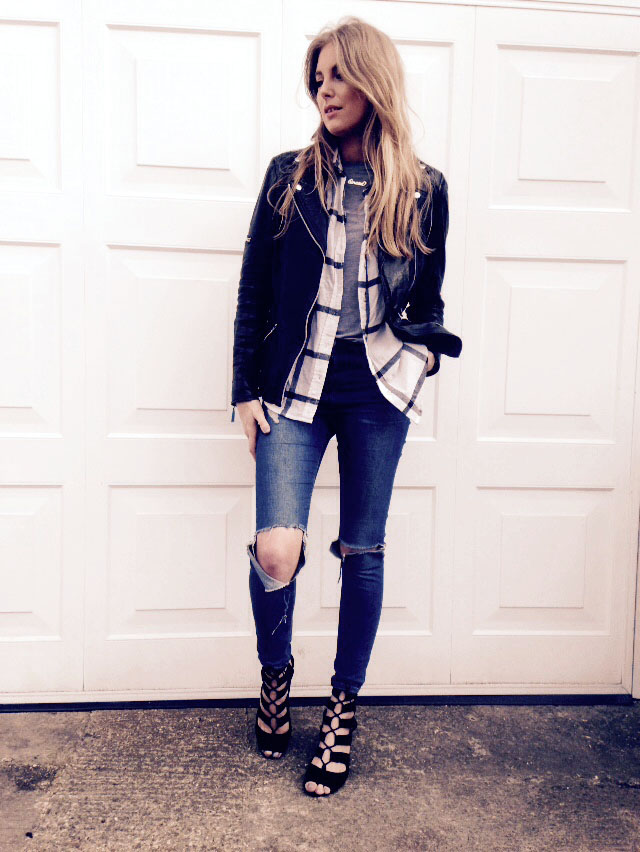 If there's one thing that every wardrobe needs it's a leather biker jacket. The holy grail of all things stylish and the perfect spring layer, what's not to love about it?
I've had this jacket for years and in my opinion the older the better! The battered look a leather jacket takes on over the years is something money can't buy. This beauty if from Warehouse, I actually got it in the sale for a mere £100 and couldn't believe my luck when it arrived all buttery soft and zips galore!
The thing about a leather jacket is that you can wear it day or night, summer or winter.. it's basically your best friend and can make any thing look good, from jeans and a jumper to a little summer dress!
I've dressed it down here with my H&M checked flannel shirt ( seriously comfortable) layered over yet another of my many grey t shirt's! I've also paired it with my favourite Topshop ripped jeans and my new Next wedges ~ the one's I won at the Next party! woo hoo! How amazing are they? There's only one thing better than new shoes ~ free new shoes!!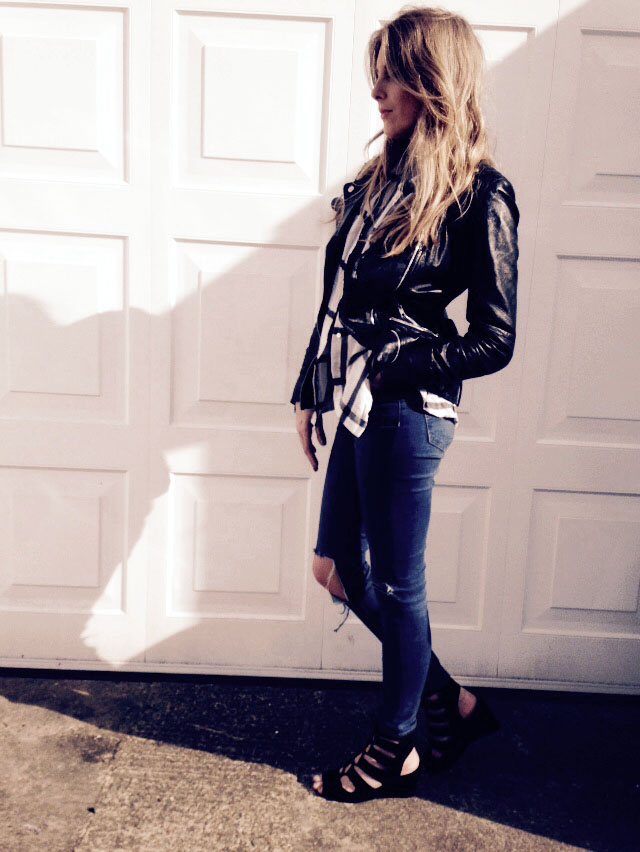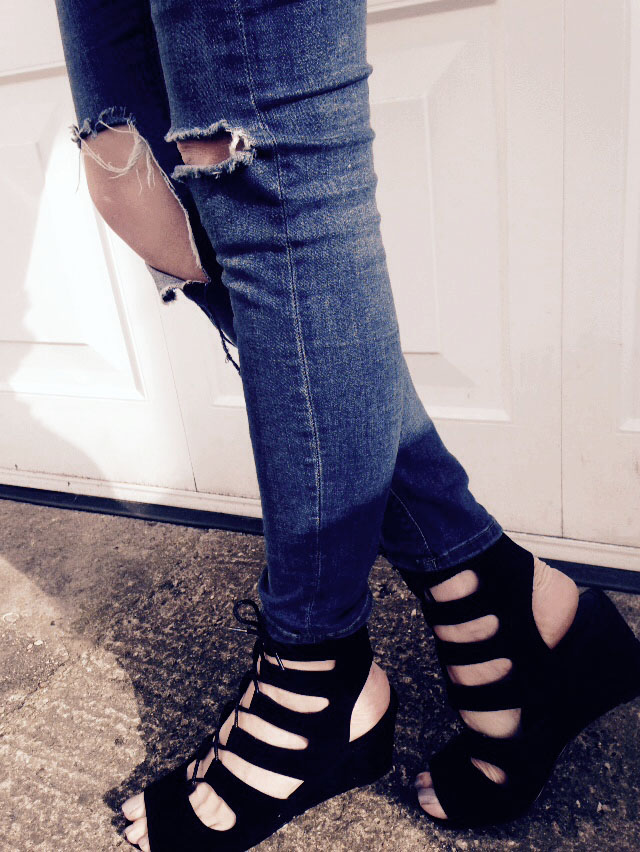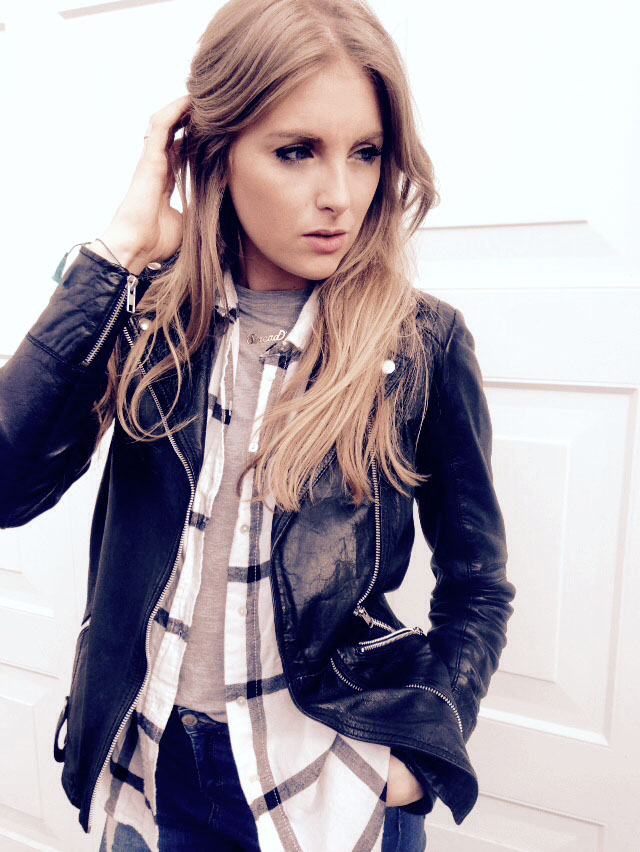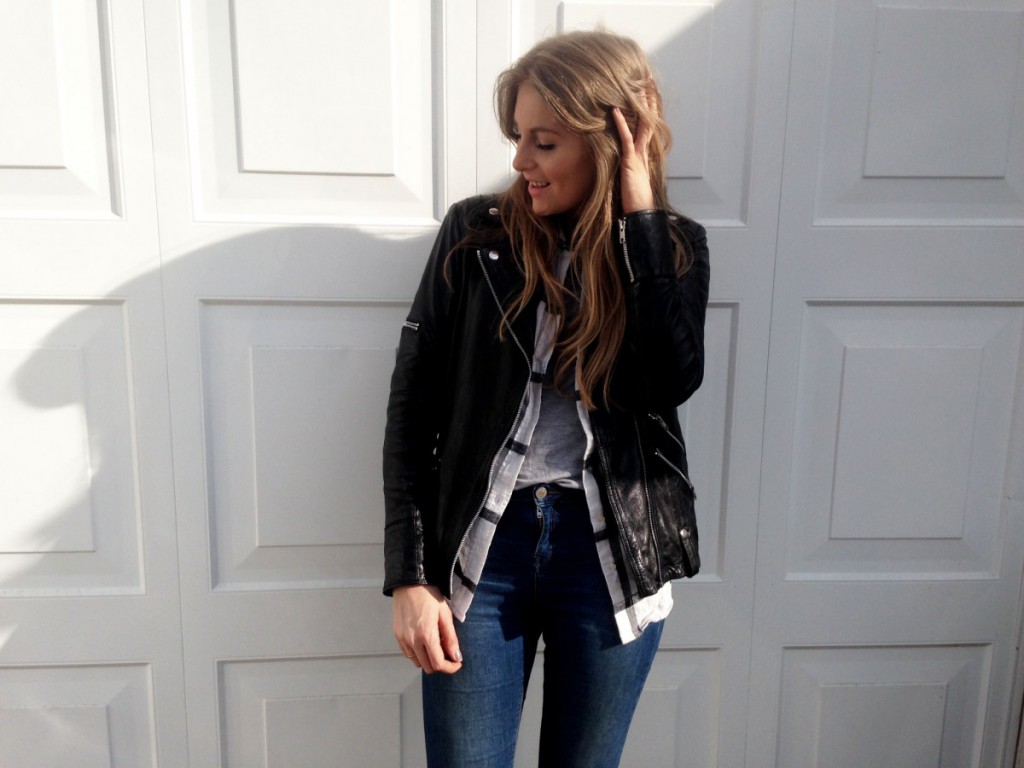 Sinead x