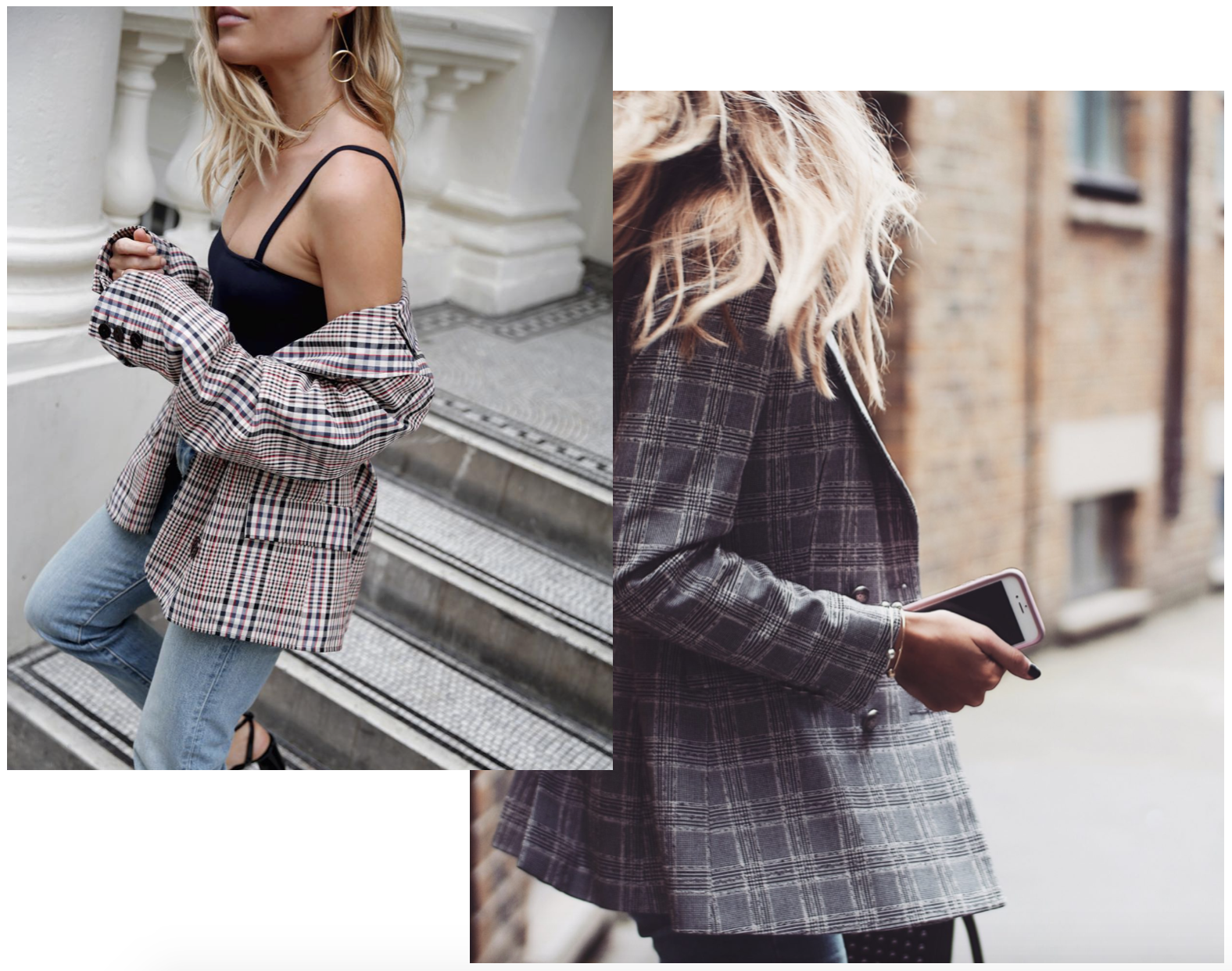 Prince of Wales check, the print that keeps on giving. This year it grew, grew again, and then grew some more. After seeing a sea of it at LFW I thought it was only fair to cover it for my trend of the month. It was interesting that I didn't see it so much at NYFW so perhaps this is one for the cooler weather.
Prince of Wales Check | Blazers
Blazers I would say are entry point prince of wales check. A classic style even if it wasn't so on trend right now. The blazer pretty much goes with anything and dresses any look up, even ripped jeans and trainers . . go on . . . try it.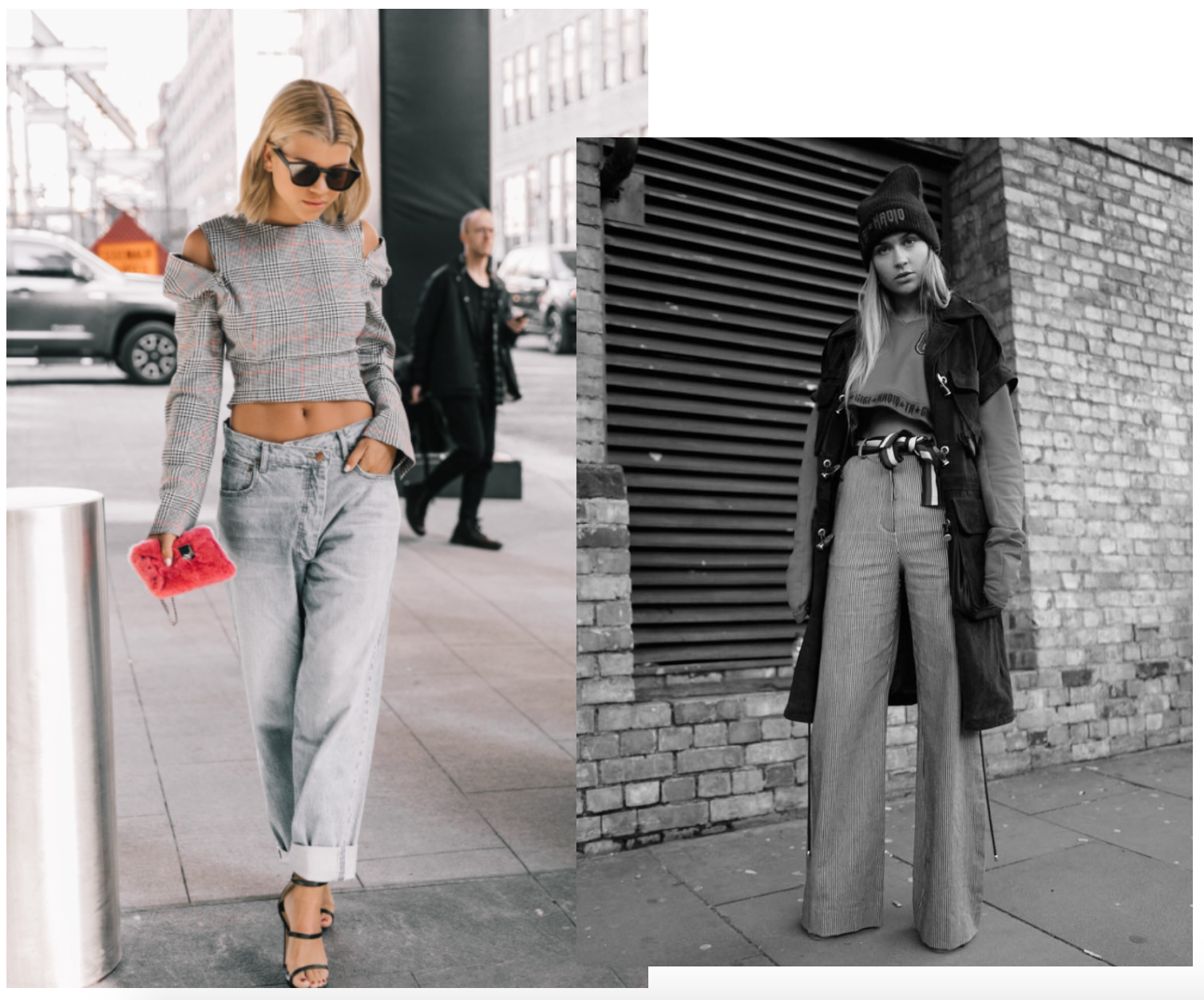 Left : CollageVintage / Right : @NinaSuess
Prince of Wales Check | Separates
Trousers, tops, skirts and dresses. Not sure if dresses count as separates but I'm including it because I just brought this dress from Revolve and oh my days I'm in love. I cant wait to wear it not only as a dress but also I'm thinking over jeans will look insane. I love how Nina Suess (right) has dressed down a pair of statement check trousers for the Tommy Hilfiger show.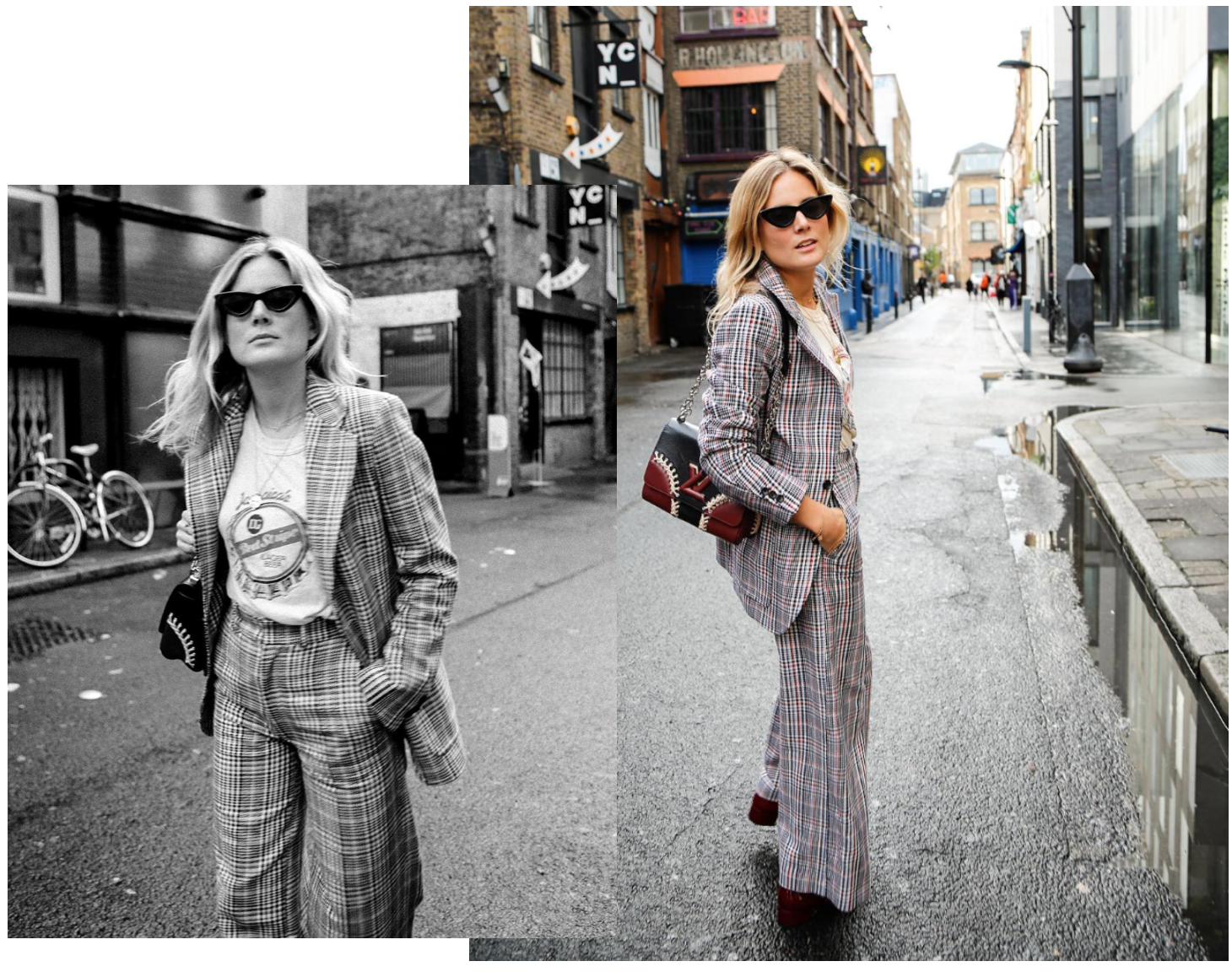 Both : @LucyWilliams02
Prince of Wales Check | The Suit
Lucy Williams aka queen of fashion, can do no wrong. She wears a prince of wales check suit, suddenly I need a prince of wales check suit. Loving the red in this suit too! Who said prince of wales check had to be black, white and grey?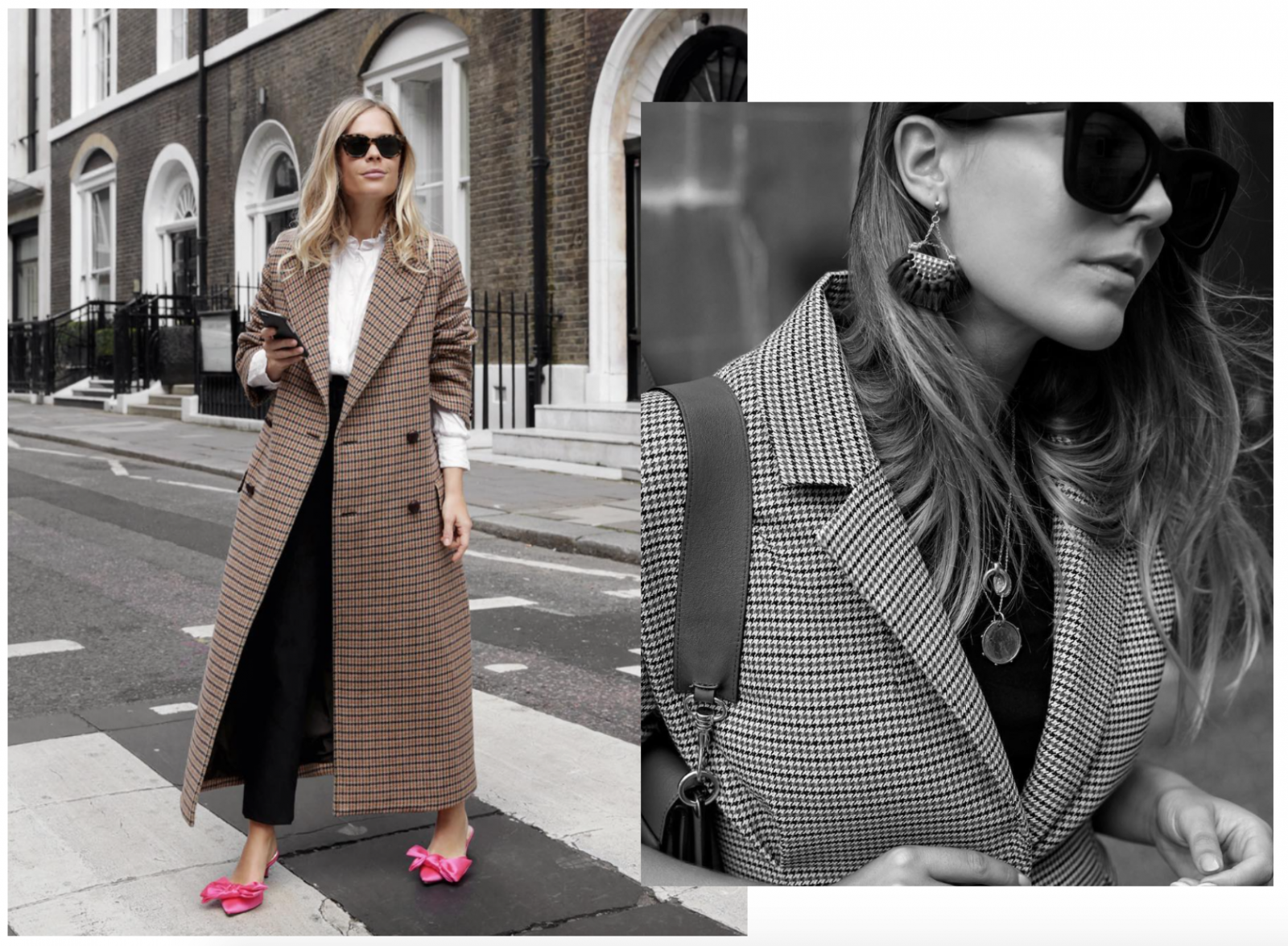 Left : @wethepeoplestyle / Right : @HannahCrosskey
Prince of Wales Check | Outerwear
Finally, leading on from the blazer, another fail safe way to wear the print? A coat. I definitely need one of these in my wardrobe and I think you do too quite frankly. I love the macs, I think the formal print on the flowing style works perfectly! Also on the left above, Jessie Bush is looking insane in that oversized coat and I am loving it in brown. Someone fetch me a prince of wales check coat stat.
PS – You Might Like This . .
Post LFW Wishlist
Shoes that make you smile
Transitional Styling – What To Wear Now