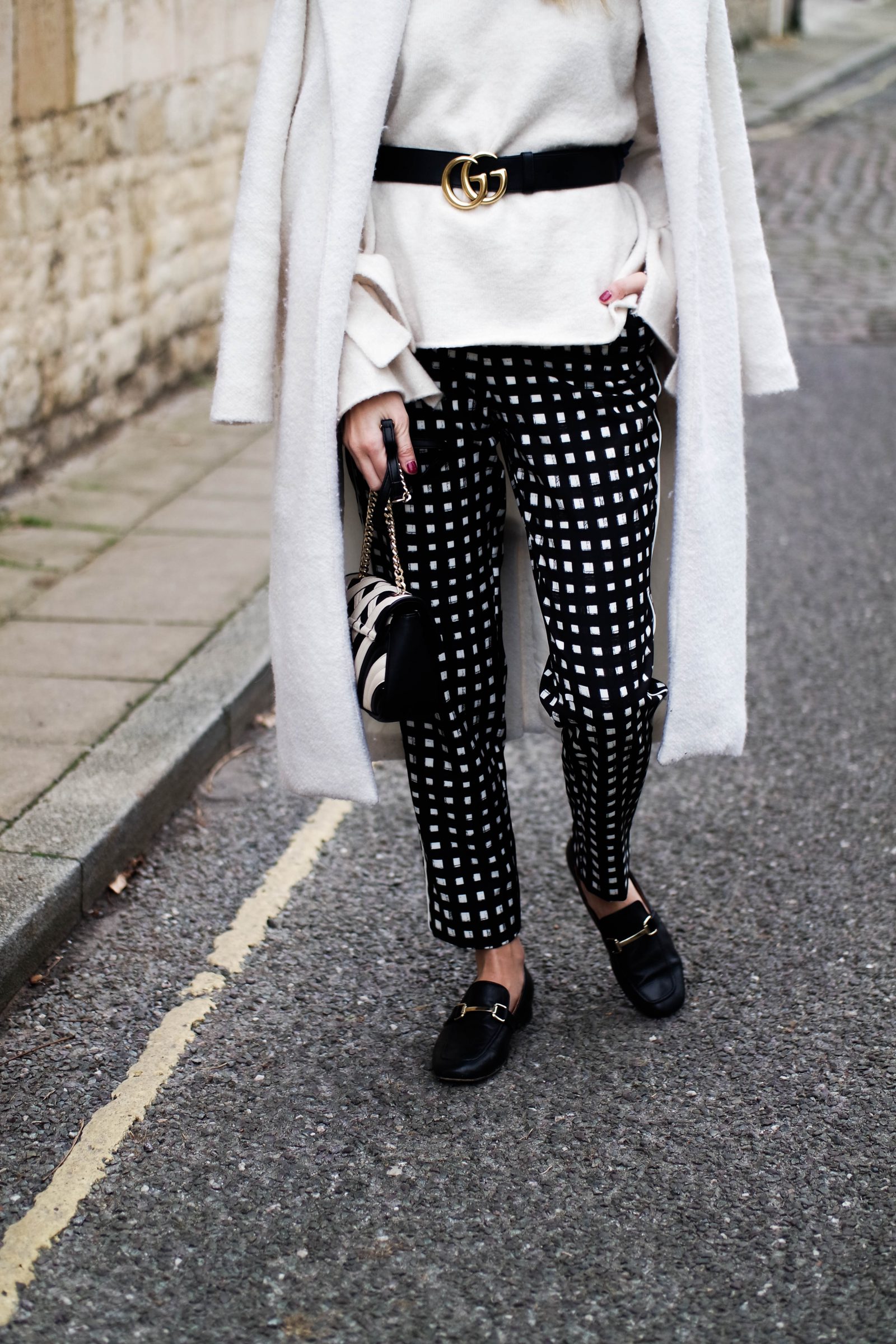 I've spoken before about how when it comes to style, I know what I like and I like what I know. Just the other day in my personal style post, I discussed how I'd resigned myself to the fact that I will forever be a denim girl when it comes to trousers. Wallis have twisted my arm into giving trousers one last try with this pair of printed trousers and let me tell you, third times a treat.
I don't know if I'd been doing it wrong before or it just took finding "the perfect pair" but boy oh boy, I'm just starting to see what I've been missing!
Shop The Post
Trying something new
If you can't take a fashion risk then what kind of risk can you take? OK, so maybe fashion risk is a slight overreaction but you know how much I like to stay firmly inside my metaphorical fashion box so printed trousers (yes even monochrome ones) are my version of walking on the wild side.
I knew I had two ways I could go with the shoes in this look, "sleek and sassy" in heels, or "luxe old lady" in loafers. Naturally I took the luxe old lady route.
Whilst I was trying something new I also worse my Gucci belt high waisted. It's something I've been meaning to do for a while and I feel like it's balanced the outfit out perfectly. Just breaking up that huge block of cream at the top. I'm still not over these glasses either, they make everything look good and just finish the look off perfectly.
Wallis surprise me more and more every season and I honestly feel like they're often overlooked in the style sakes – by myself included. It just doesn't even cross my mind to look there, I write them off as a workwear brand, then I see pieces like this that just hit the fashion nail on the head!