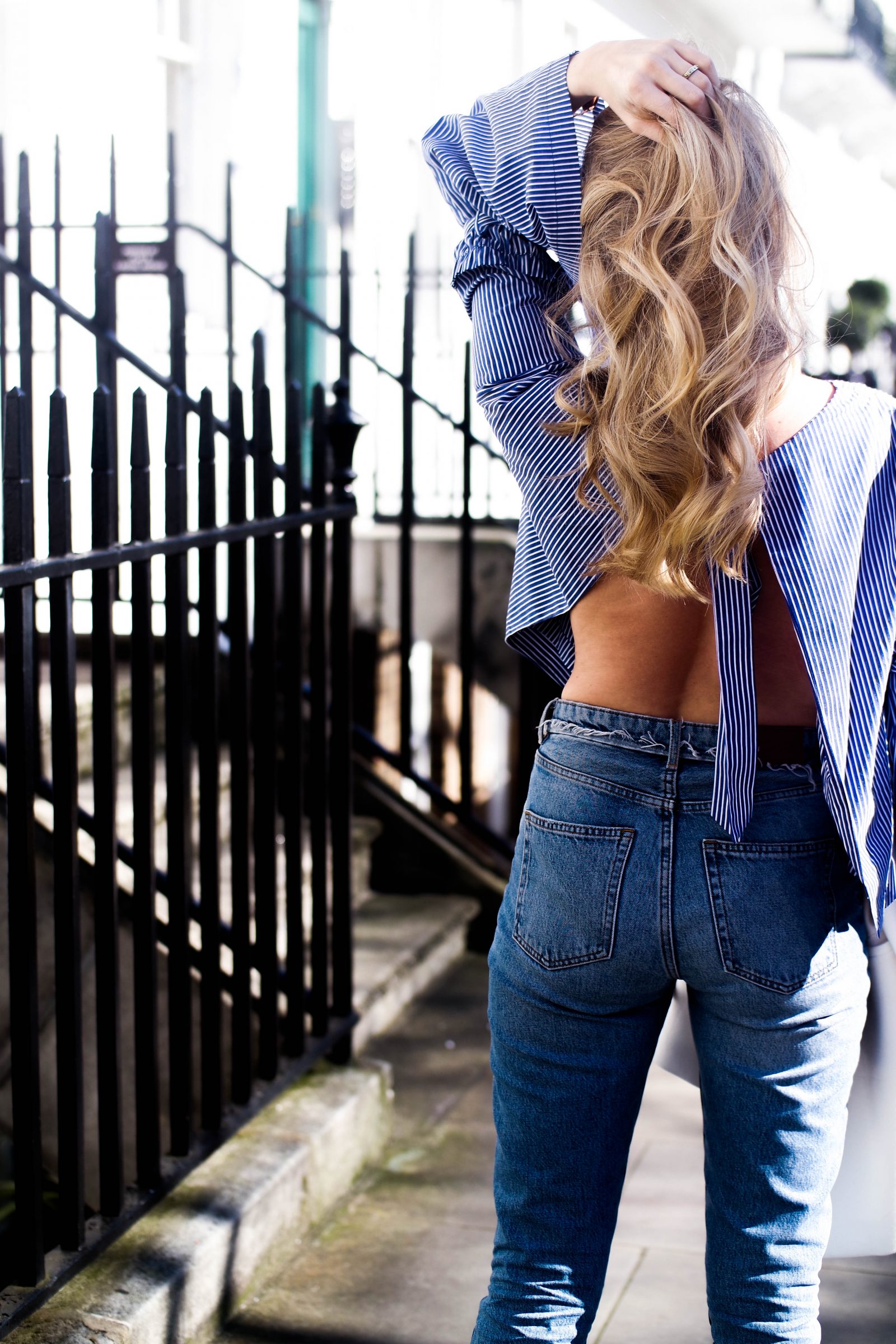 Hairdressers scare me. I've said it before and I'll say it again, they just don't listen. OK, I apologise if you're a hairdresser and you're reading this but it's honestly a pet peeve of mine and one of the reasons that I now only visit my trusted Sassoon Salon after discovering someone on my wavelength.
I have to admit when it comes to blowdry's I just don't get it and being able to achieve a perfectly good look at home I just didn't see the point of forking out for someone else to essentially dry my hair. Oh how I was wrong.
Shop The Post
Sassoon Blow & Style
Before I even begin, I want to share with you that I didn't wash my hair for 5 days after this blow-dry and my hair could have gone a day longer. Not only that but the bounce and curls were still there which alone makes it to me totally worth it. It was a combination of styling techniques, products and luxury treatments that left my hair feeling like liquid gold and tumbling down like that of my major girl crush Negin Mirsalehi.
So incase you were wanting to get the look, I'm talking the full on goldilocks, hair tumbling vibes then I thought I would give you the lowdown on what I asked for, what they suggested and how Natasha (aka hair queen) created my look. I'm a very picky person when it comes to my hair and I won't let anyone even touch it without having a very clear discussion about what I do and don't want. Let's just say I've been burnt one too many times by letting the hairdresser do what they think's best at those styling stands at events and ending up walking around with sunglasses on my head for the rest of the day in a pathetic attempt to cover up the hair shame.
So when you first go for your Sassoon blow & style there's a hair menu to choose from. As I said before I'm a picky bugger so I just described exactly what I was looking for and they delivered it . . on . a . plate. The main look I was going for was a natural wave with a light and airy finish.
THE PRODUCTS
System Professional Silver Shampoo
Because I'm blonde and go for highlights rarely . . I'm talking twice a year if I'm lucky, Natasha wanted to refresh the colour and brighten it up so she used System Professional Silver Shampoo which has blue tones and neutralises any yellow in the hair.
System Professional Liquid Hair treatment
Apparently this is a wonder treatment and something everyone loves to have, particularly those that work there and know the product well! It reconstructs your hair fibres to minimalise the appearance of damage.
System Professional Elastic Force
This is what gives the blow dry that classic bouncy look by improving the elasticity of the hair.
Kerastase Nutrive Nectar Thermique
Used to protect the hair from any heat damage whilst styling
Sassoon Professional Edit Hold
For a flexible hold. Basically holding the curls in place without making my hair look crispy or fake!
If you haven't already seen this top all over my youtube channel and Instagram feed then where have you been?! I'm obsessed with it and the fact that it only costs £15 definitely helps! It's pretty much got everything I love in a top all rolled into one! I also featured it in my latest video on the key spring trends and how I'm wearing them so go and have a look at that if you get a chance!
Outfit Details
*Coat : Jigsaw OLD
*Top : Shein
Jeans : Monki
*Boots : &Other Stories
Bag : Mango
Necklace : Zara
Sunglasses : Rayban
*Bracelet : Pandora