Before my little inspo post on the pyjama trend last week, I'd only dared to wear this shirt with jeans for a more subtle pyjama look. However, after feasting my eyes on the pyjama suit and the different ways to wear it I wanted a slice of the action!
Obviously I am and always have been pretty reserved when it comes to trying new trends so I decided to style it in a way that felt comfortable and still me.
Shop the mismatched pyjama suit
Shop my look by clicking through the images below! I've recently purchased this cami from Topshop below to wear underneath, I think it'll look great with it as a jacket too! For this outfit I went a bit more risqué with an Elcy Clothing bralette – whatever floats your boat!
I never thought I'd see the day that me a serial jeans wearer donned a pair of black trousers in the name of fashion. It's happened, and I kinda like it. These ones are just £24.00 from Missy Empire and are super comfortable as they have so much stretch in them, they also zip down the side which I always find so much more comfortable for when you're sat down!
I went with a pair of plain black trousers because I thought that it was a more subtle take on the pyjama suit trend, I could't see myself stepping out in a head to toe look, the black and white still goes together but makes it a bit less in your face.
Obviously, I had to go with the monochrome look, because . . monochrome. And I went with flats because I thought it gave it a real kind of relaxed, androgynous look. I actually love this look, it's so understated glam. You're dressed up and smart but it gives that I'm just effortlessly stylish look we all crave.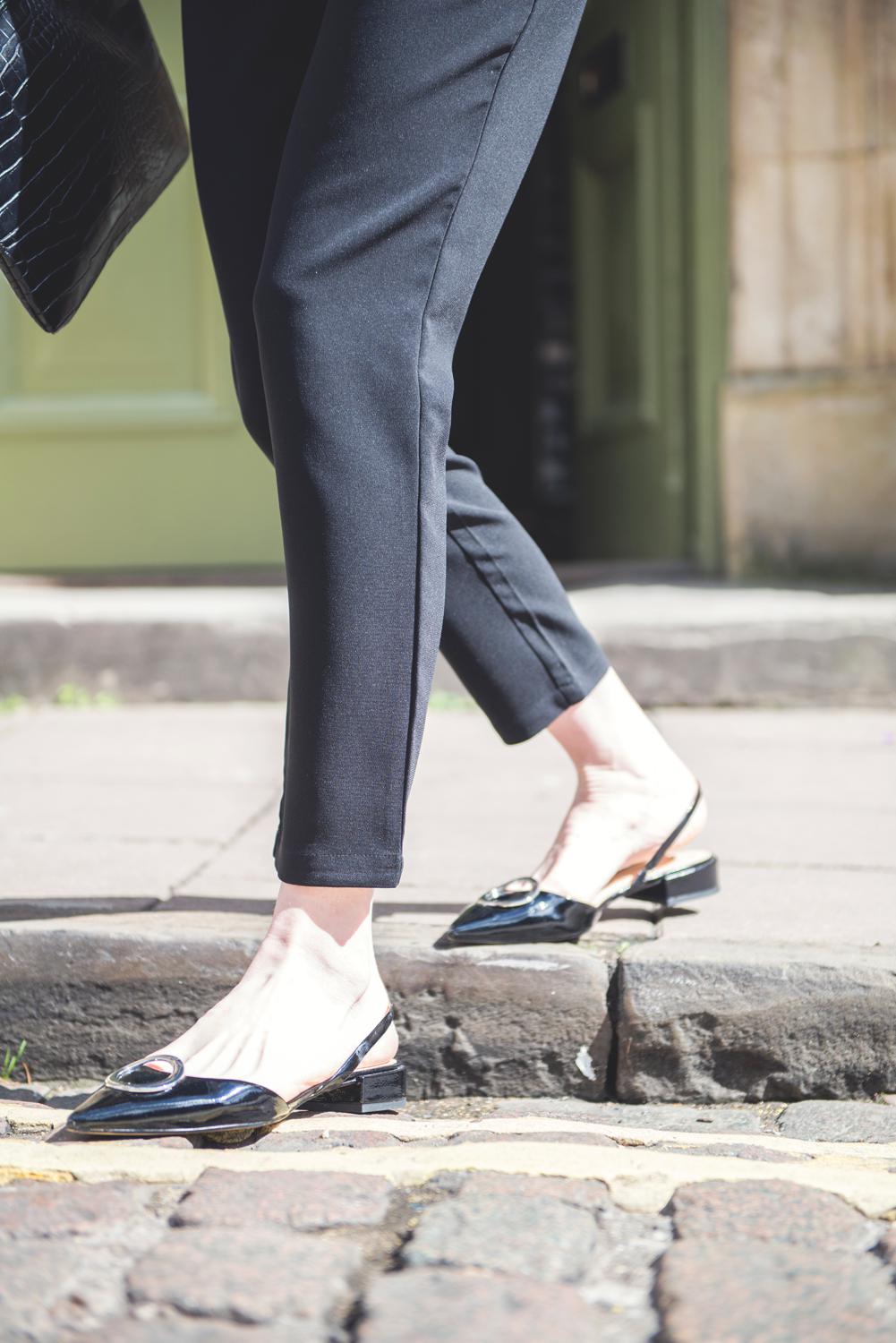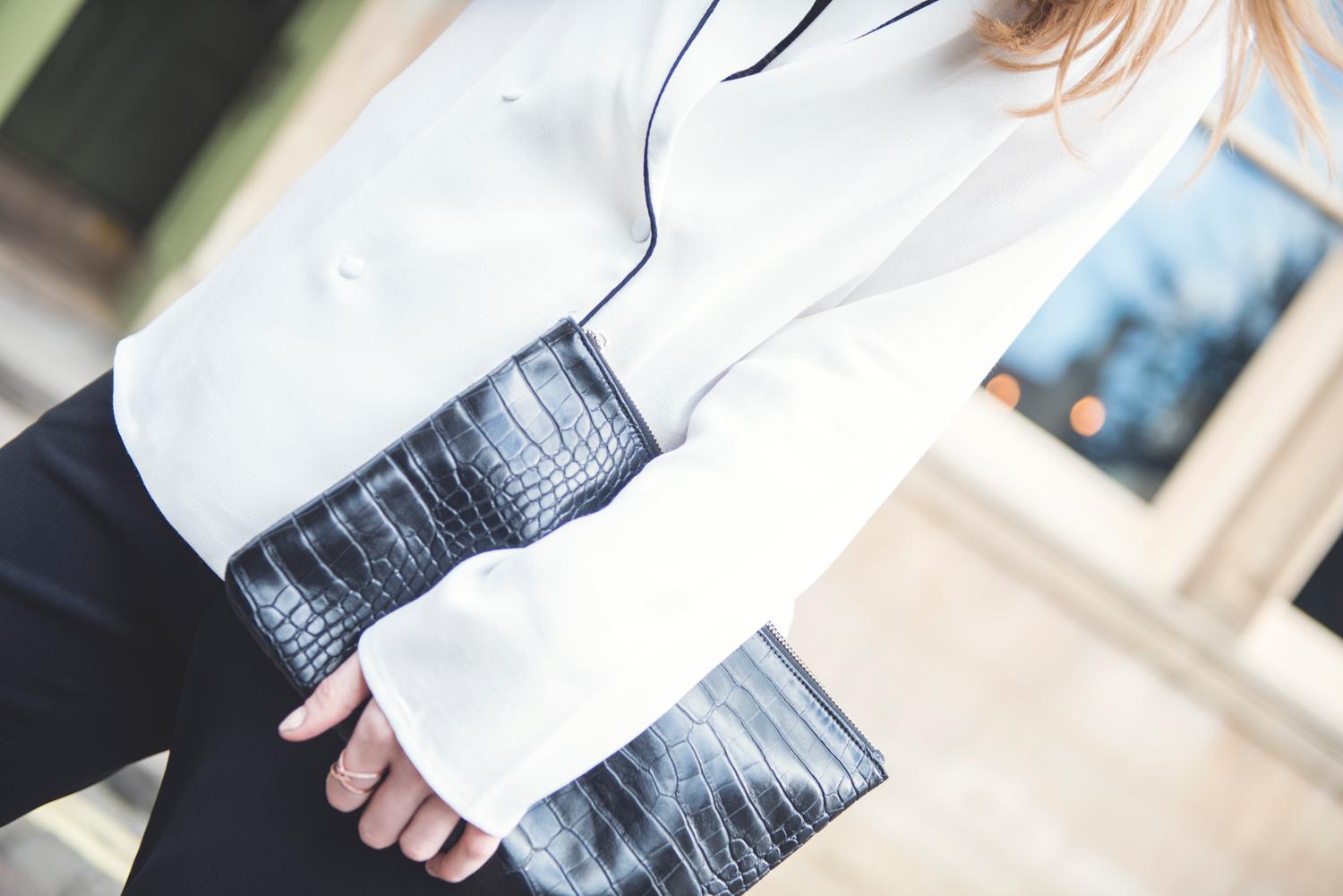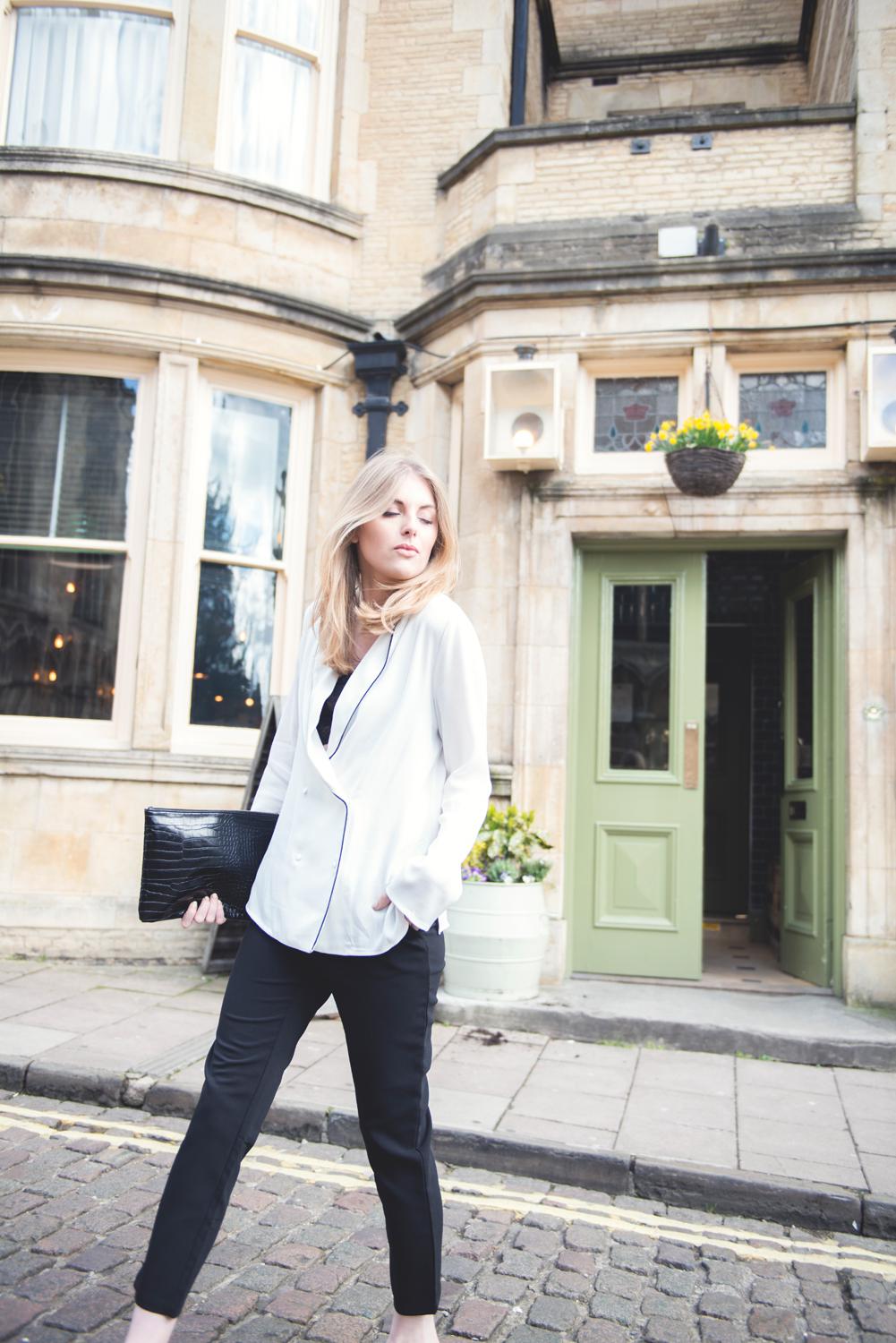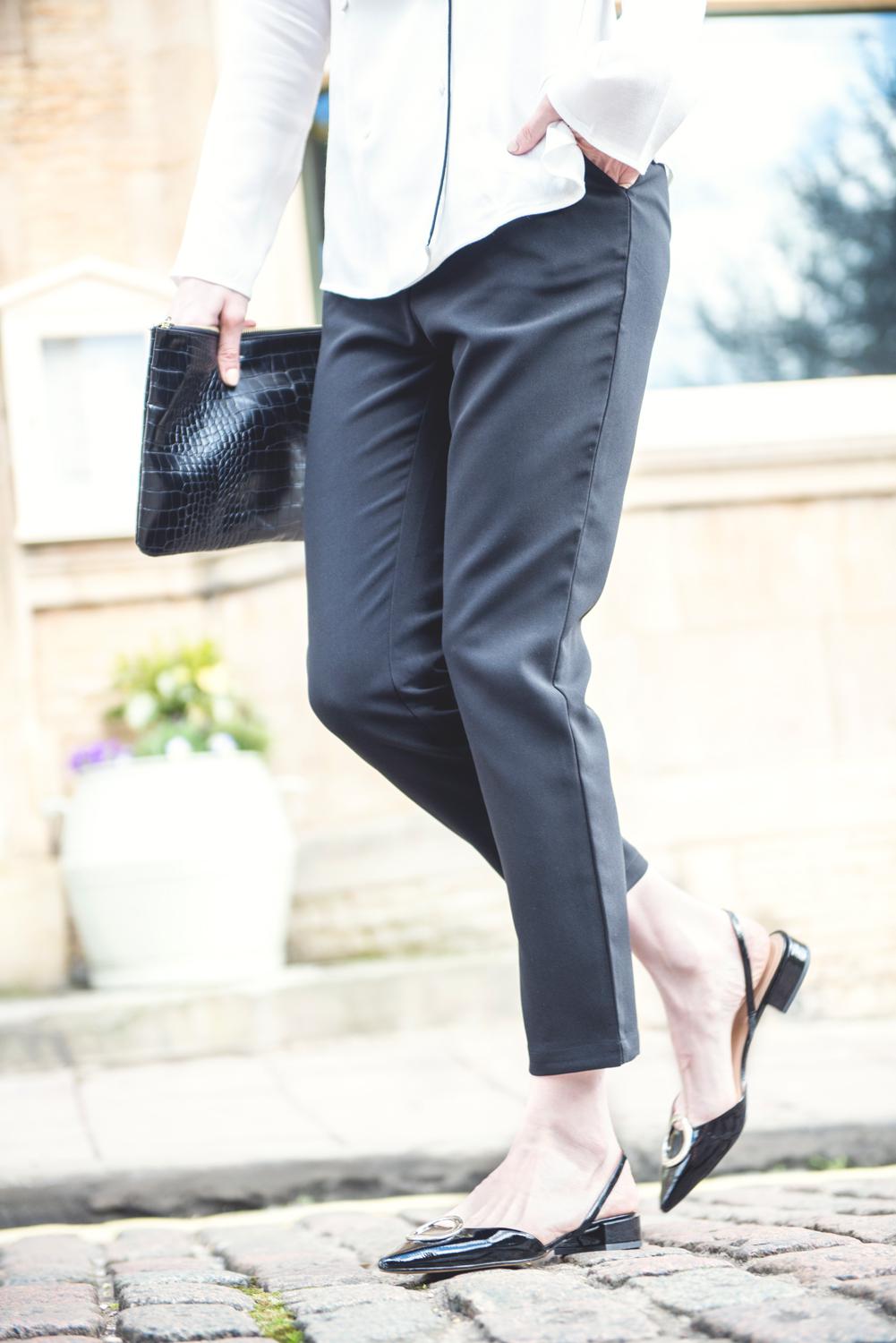 Top : Mango
*Trousers : Missy Empire
Shoes : Zara
Bag : Next // Alternative
Bralette : Elcy Clothing – Use code LOVESTYLEMINDFULNESS for 10% off
I would love it if you could follow me on Bloglovin'! it's a great way to stay up to date with the latest on the blog! You can also follow me on my instagram and snapchat which are both sineadcrowe to see what I get unto on a more day to day basis!