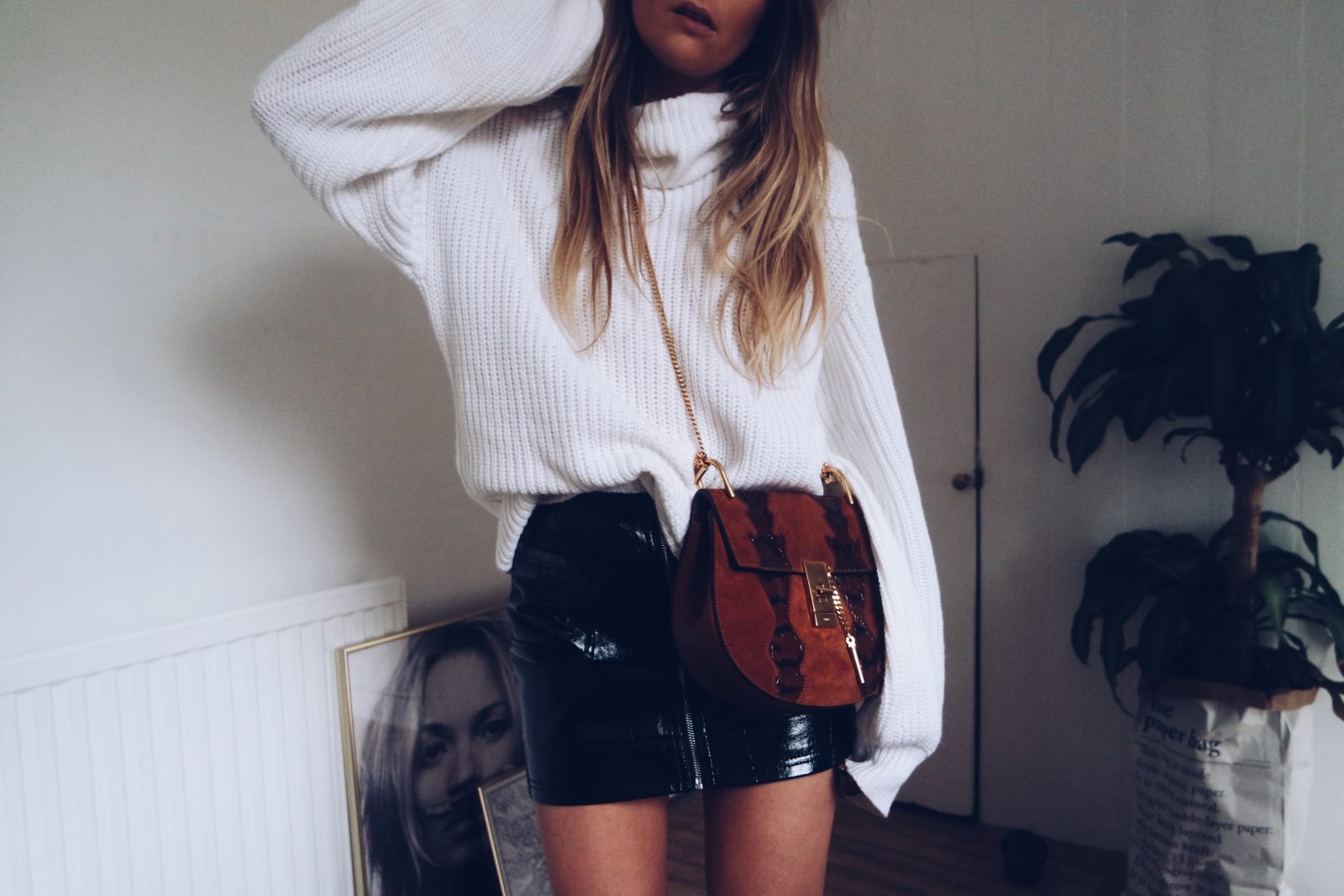 Skirts in winter.
Not a likely duo but let me tell you now that it can work and I'm here to show you how. I've put together 5 of my favourite outfits to wear in winter that incorporate both skirts and bare legs, yes. b a r e legs, no tights here people.
Skirts in Winter
So with skirts in winter you can go one of two ways, you can go tights or you can go no tights. Me? I'm on the bare legged bandwagon and although I may be tempted to the dark side of tight wearers, I use tools like thick socks, cut off leggings and over the knee boots to stay firmly on the right side of the line. Why do I dislike tights so much? I'm not really sure, it's not that I hate them with a passion, it's more that I don't get them. If you want to wear a skirt, be brave. If you can't hack it then there's plenty of great pairs of trousers out there you know?
Anyway, if you're thinking you might like to try your hand at skirts in winter and be bold, be brave, I've put together a little lookbook with 5 outfits I'm loving right now that will hopefully help you to get your skirt wearing head on and embrace the cold. You go gurrrl.
5 Ways To Wear Skirts in Winter
Shop The Looks
Click on the images below to be taken directly to the product pages!

PS You Might Like This
My Best & Worst Outfits from 2017
How To Do New York in 4 Days
Pearl Outfit Inspiration