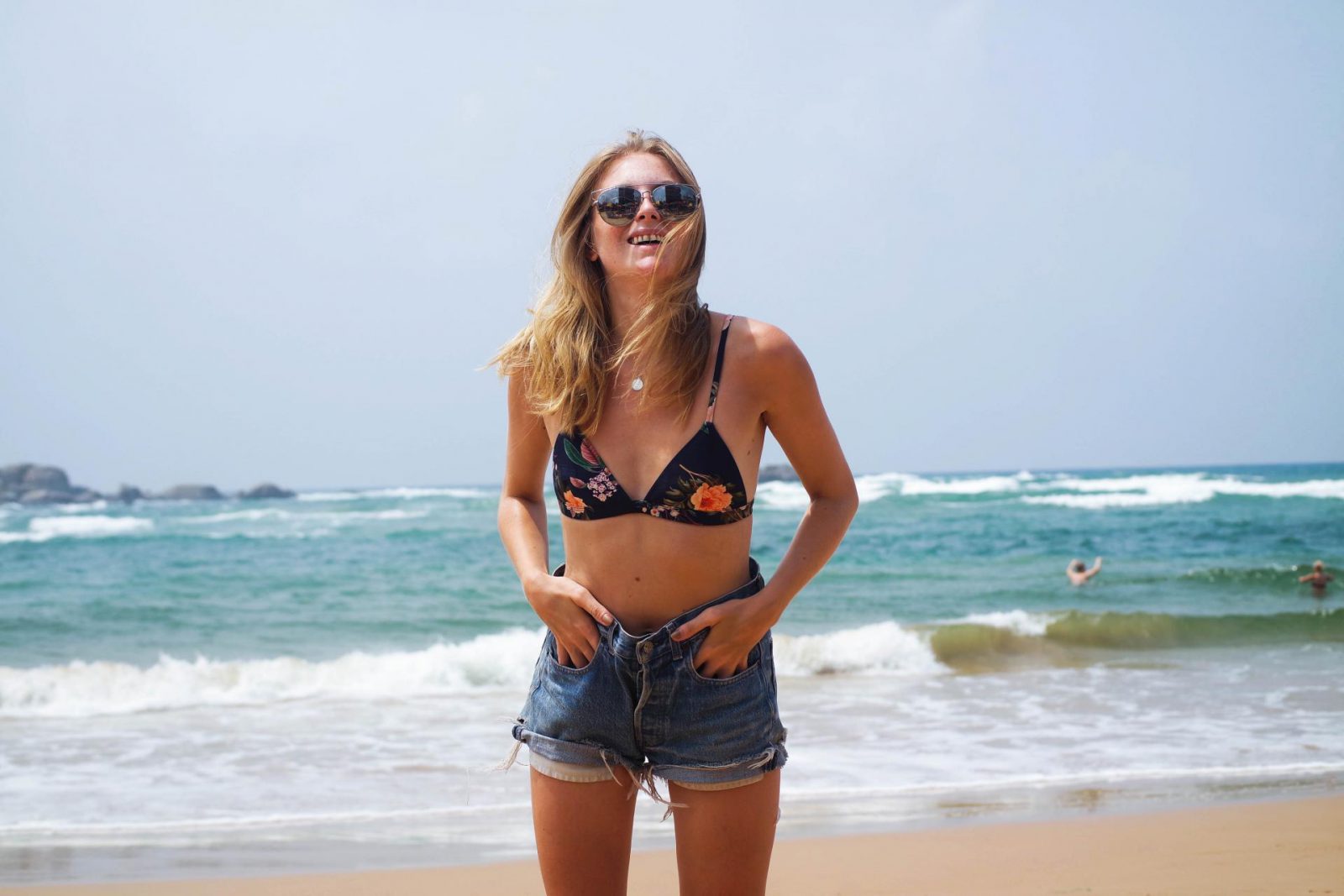 I thought I would do another little travel diary from Sri Lanka as again I have so many lovely photos I want to share with you guys!!! Each place I go to I think is my favourite so far! Nothing comes close to Sri Lanka's beaches though!!
Sri Lanka
The Food
The food in Sri Lanka has 100% been a highlight for me! I've eaten copious amounts of curry (my favourite food if you didn't know!) and buckets of tea . . seriously who needs anything else?! I've also discovered a new found love for Dahl. We ate fresh seafood on the beach every night in Unawatuna and it was so so delicious. Is there anything better than eating something that's been caught that day sat metres away from the ocean!?
The Wildlife
I didn't really have any expectations of the wildlife in Sri Lanka. I know that sounds odd but for Borneo we went partially because of it's wildlife, whereas for Sri Lanka we went for the culture and the heat! We didn't go to a national park but we saw probably just as much on some of our super long car journeys. Elephants, Monkeys, Cows, Lizards, Water Buffalos, you name it, the car stopped for it to cross the road!
The Culture
What I love about Sri Lanka is that it seems so untouched by globalisation like the rest of the places we've been! There's no McDonalds, there's no Zara (slightly gutted), even with the water and sun cream, it's all brands from Sri Lanka. I think this is partially what I love about it is that it seem so untouched and perfect.
The Sights
Ella was by far the best place we went to for the sights. So high up where the best tea is grown, every where you look there's an incredible view! The train ride we took was actually voted one of the most beautiful in the world and we were able to stand out in the open air as we passed rolling mountains and tea pickers giving the most insane views and feeling to be out there breathing it all in rather than seeing it through the train window!
Favourite Place
Without a doubt Unawatuna was my favourite place! I loved Ella for the views and scenery and in hindsight, I would have loved to stay there longer to explore more, but Unawatuna was pure paradise. I mean where else can you go on a rope swing hanging from a palm tree?! I also loved the relaxed laid back vibe and the fact that it wasn't too "traveller-y".
We had originally planned to go to Aragam Bay for a while but we knew it wasn't for us after one night and decided to cut our loses and move on. It was really similar to Gili T we thought and quite, stoner/surfer vibe.
Favourite Moment
My favourite moment has to be pulling over the car on the side of the road when we saw a group of elephants with their babies. It was such an incredible moment to see such beautiful animals in the wild! I didn't manage to get any photos as we couldn't get too close. After all they are wild animals and our driver warned us that with young the mothers are likely to charge so we admired them from a safe distance!
We also saw a group of young children waiting for the school bus in their uniforms, so, so many of them and there, stood in the middle of the crowd was a giant cow! None of the children looked the slightest bit bothered it was so so funny!! You just can't make this stuff up!
New In
I actually didn't buy anything new from Sri Lanka apart from a ring with a gemstone. We spent a couple of days in Galle Fort which is lined with gem stones and I'm told that Sri Lanka itself has quite a reputation for gems! I saw a cute little simple, silver ring with a pink stone in a window and for the equivalent of £7.50 I thought it was rude not to! And what a lovely way to remember the place no?!
Top : Zara // Shorts : Urban Outfitters
How amazing are these views from the train ride to Ella?! 9 hours but so so worth it and enjoyable for the views alone!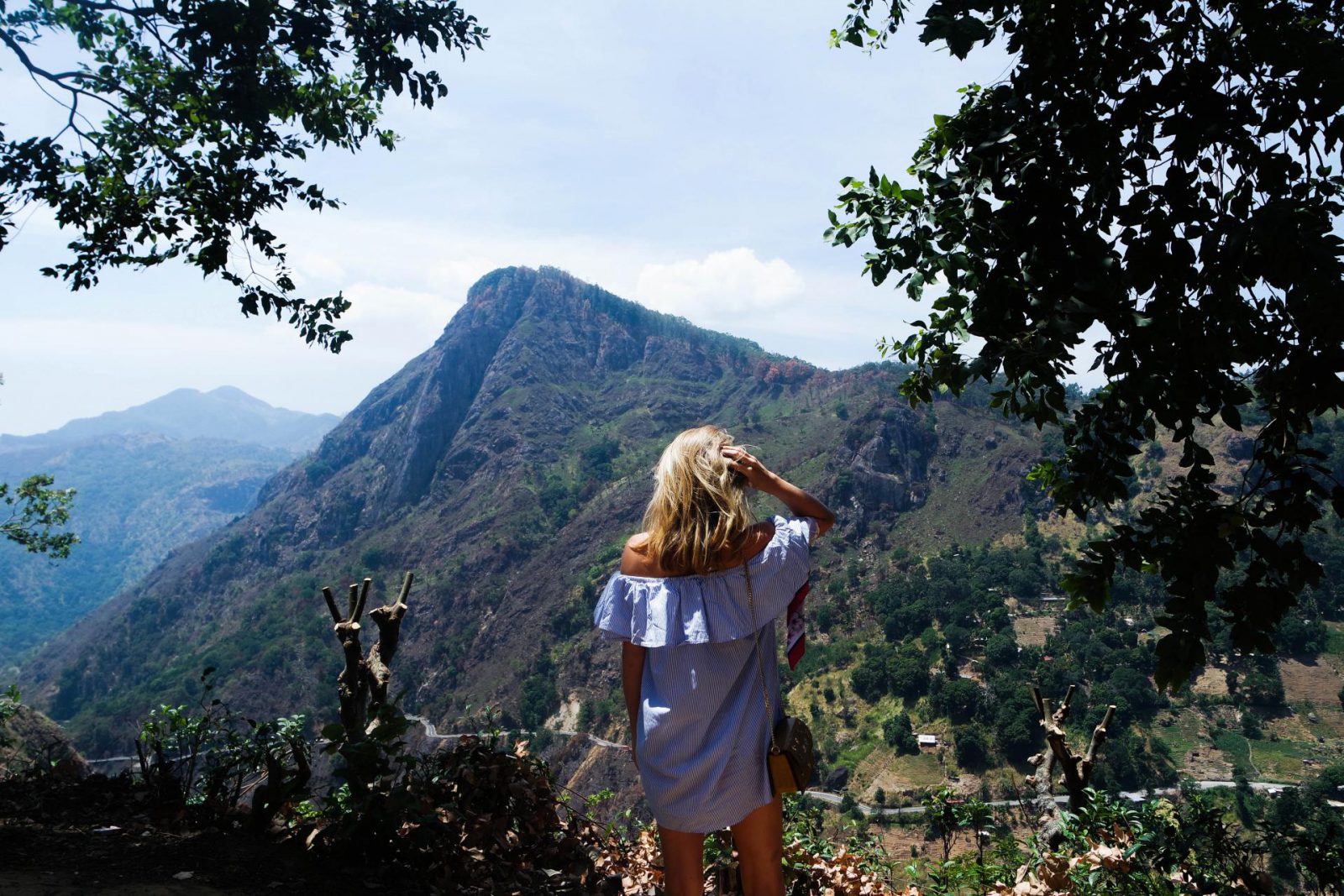 Climbing Adams Peak! Dress : Zara OLD
Dress : Zara OLD // Shoes : Mango OLD
The delicious home cooked breakfast we were served on our balcony in Ella!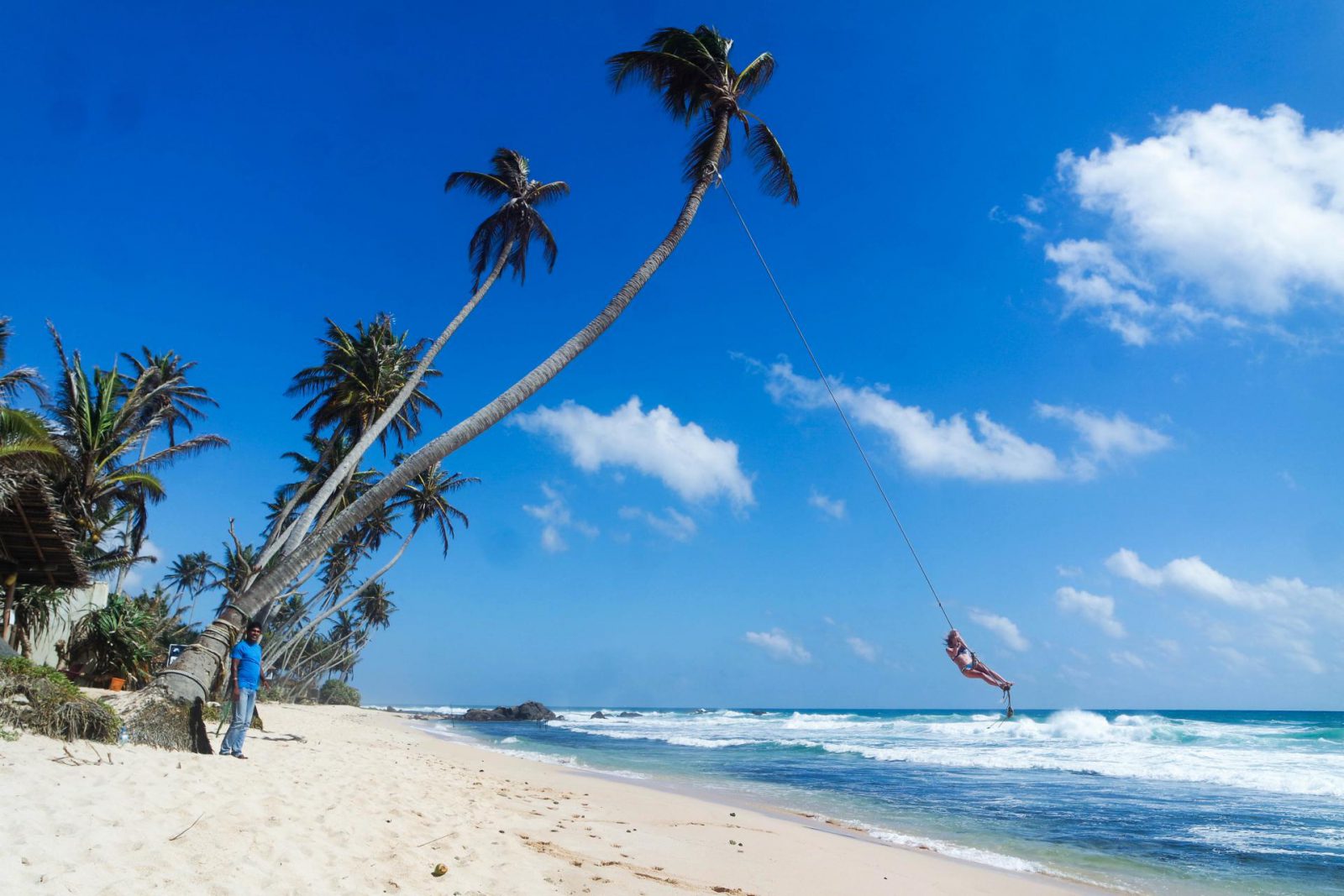 Have you ever seen such an amazing rope swing!?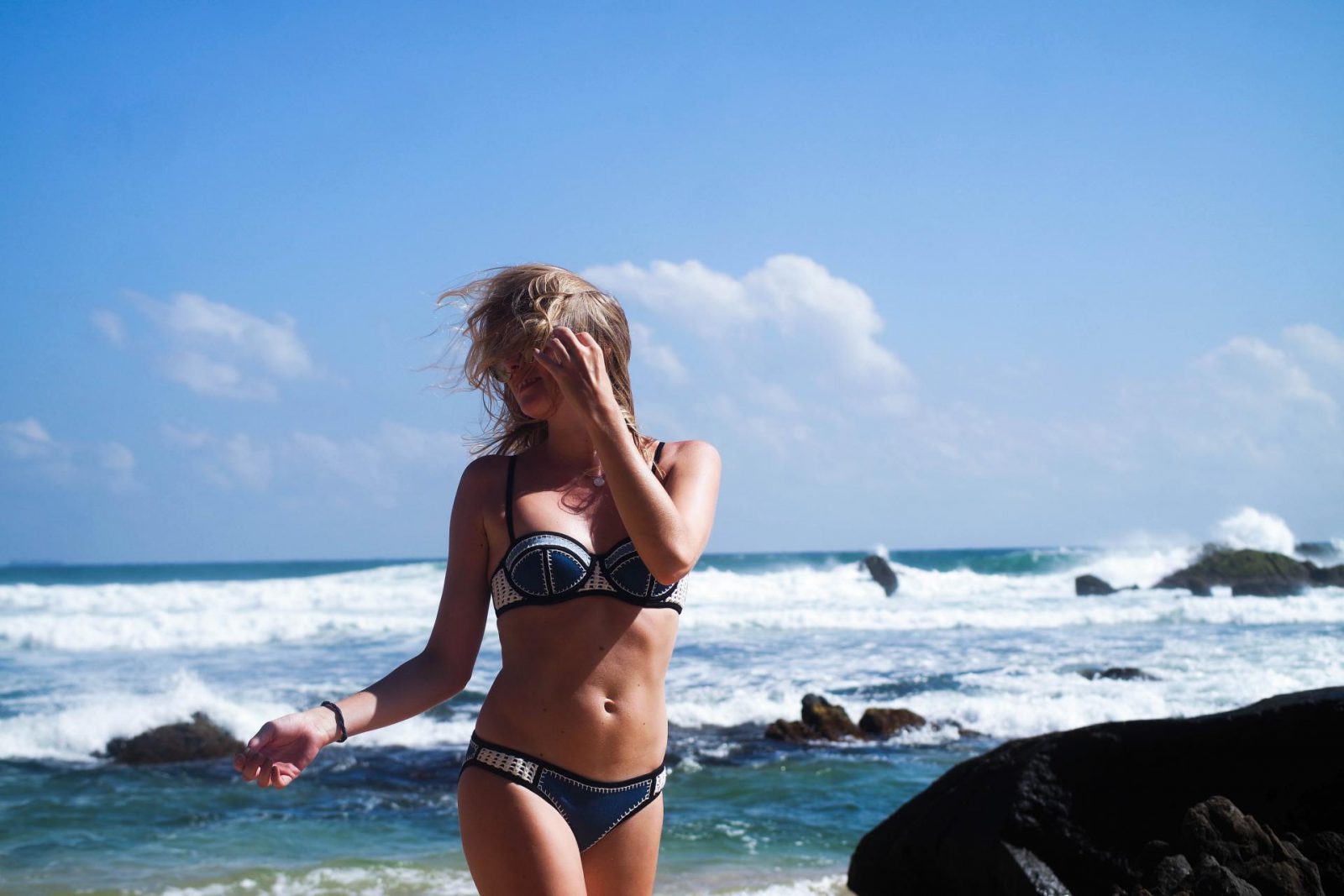 *Bikini : Triangl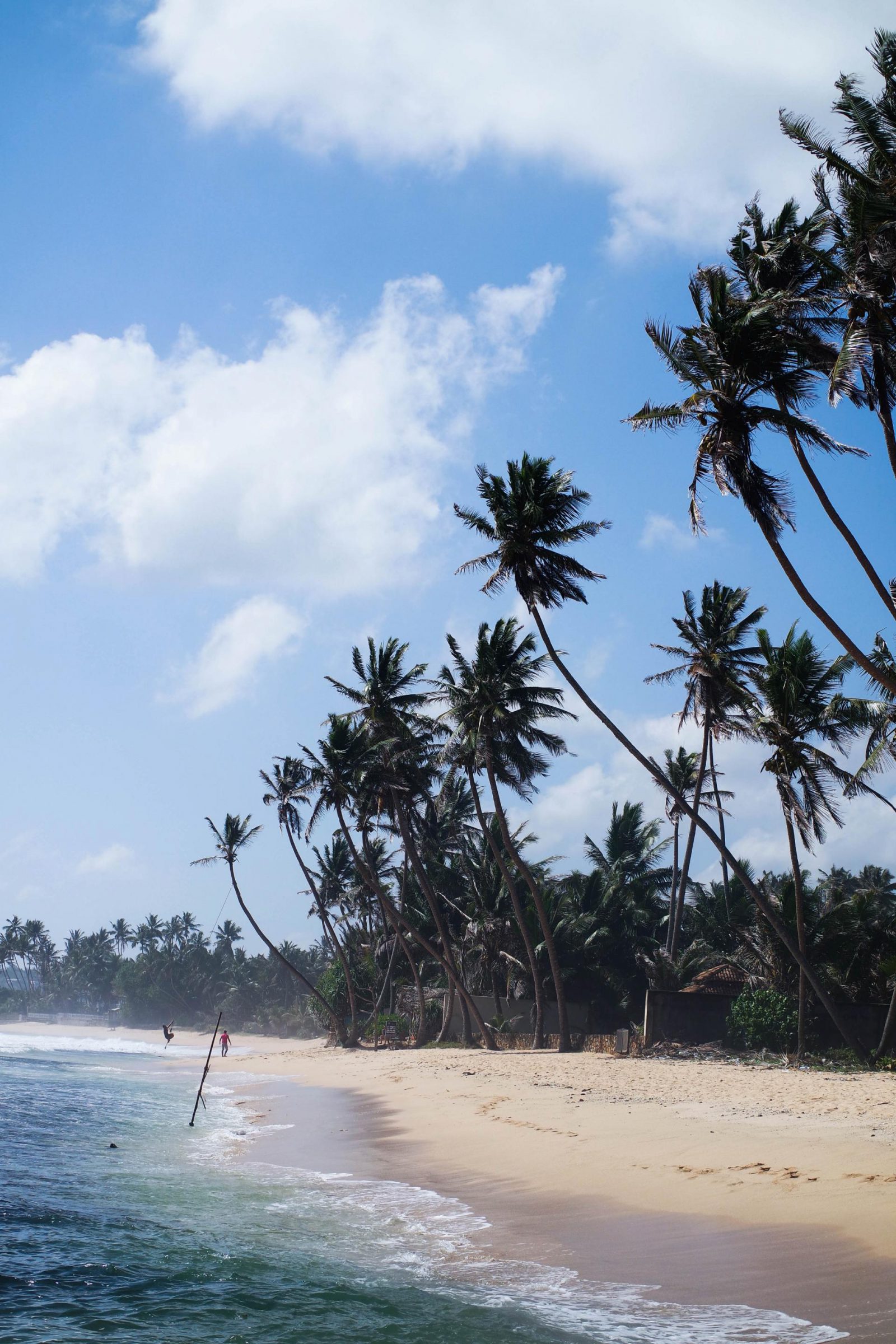 Isn't this just paradise!?
We spied some local fisherman and I couldn't resist taking a snap!
*Bikini : Triangl // Shorts : Urban Outfitters // *Sunglasses : Missguided
Make sure you follow me on Bloglovin' to stay up to date with our adventures!!! Next we go back to Malaysia to explore Penang & Langkawi then we're off to our final destination of Thailand! I can't even believe how much the time has flown by that we now only have a month left!!!
Speak soon! xx