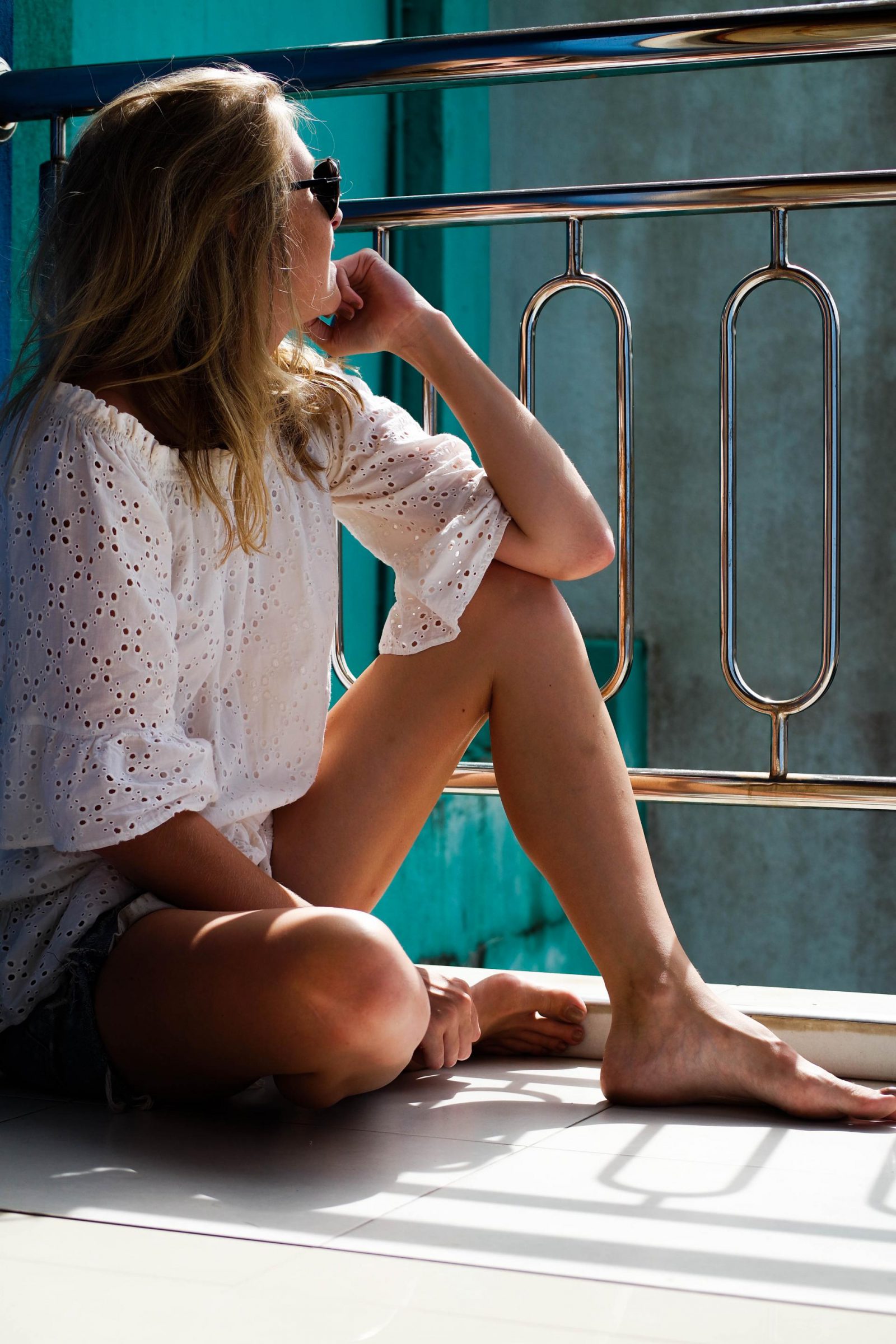 I thought it would be fun to do a little post with 10 facts about me so that you guys can get to know me better as a person! I know I don't normally do things like this so do let me know if you want to see more and please comment below if you relate to any to make me feel a bit more normal!
I feel like travelling has really helped me to see things through fresh eyes and kind of just come to terms with who I am. I know that sounds really cliche!! I've realised since I've been away that I am a crazy b*tch and I'm ok with that! I'm a Gemini ok, so I'm all or nothing. I'm either really not feeling it or I'm 100%. I can't be midway on something, if I'm out I'm out! This also means I can go from one extreme to another with my emotions – luckily I've found a man who can handle me!!! And like Marilyn Monroe said, if you can't handle me at my worst you don't deserve me at my best right?!
10 Things about me
I can't sleep anywhere other than my own bed – it's not that I don't want to, but my bed is so, so comfy and I just like having all of my stuff around me and waking up to my puppy! I've always been the same since I was younger I hated sleeping at other peoples houses and I always force my boyfriend to stay at mine!
Travelling has never been a dream of mine – This may seem odd as you're probably thinking,but you're travelling now. It was actually my boyfriends idea and it took some time for me to come round to the idea. The truth is I'm a real home girl and even at uni I hated being away from my family! I think it's different when you're with someone you love though and the time has just flown by. I think I may have caught the travel bug!
My favourite snack is Twiglets dipped in milk – Most people, even my Mum doesn't get this but me and my sister love this snack. It's honestly the perfect combo and I urge you to try it! Ever since we were younger we've always concocted weird food combinations and no one else gets it . . sisters I guess!!
I could never work for someone else – I used to work in buying but hated the atmosphere and stress, I promised myself after that I would never allow myself to be pushed around by someone else no matter who they are which is why I could never work for someone else again and decided to become self employed!
I love the winter – There's something about being snuggled up watching christmas movies and indulging in great food that makes me love winter! I also love the fashion in winter and autumn so much more than the summer!
I can't handle odd numbers – If I'm in the car the radio has to be on an even number and I can never eat just 1 sweet, odd numbers freak me out! Which is weird because I always think that 3 is my lucky number!
I have really long toes – like freakishly long, some say they look like wotsits, some say they look like E.T's fingers. You can probably spot them (alongside 10,000 mosquito bites) in my photos actually! Anyway, because of this I can use them to pick stuff up, most impressively a mug, and drink from it – just sign me up to the freakshow!
I'm obsessed with my dog – like, unhealthily. Since I've been traveling I've dreamt about her every night and if I'm in the street and the fact that I have a dog just so happens to come up in conversation (of course it always does) I legit start showing the stranger videos of her. But she is SO cute who wouldn't want to see a video of her running in a field!?
I'd live with my parents forever if I could – Yes, I still live with my parents at the ripe age of 26 and guess what? I'm not planning on moving out! I love it there! Sorry Sue & Bill, I'm in it for the long haul!
I'm super competitive – I'm not actually sure where this competitiveness comes from as I never played sport in school! Board games are the worst, I know what you're thinking . . who plays board games. Basically I'm a sore loser/ bad winner, I sulk if I lose and I gloat if I win.
please remember to leave me a comment with something you do to make me feel less like a weirdo!!! Especially if you relate to any of these facts about me!!!!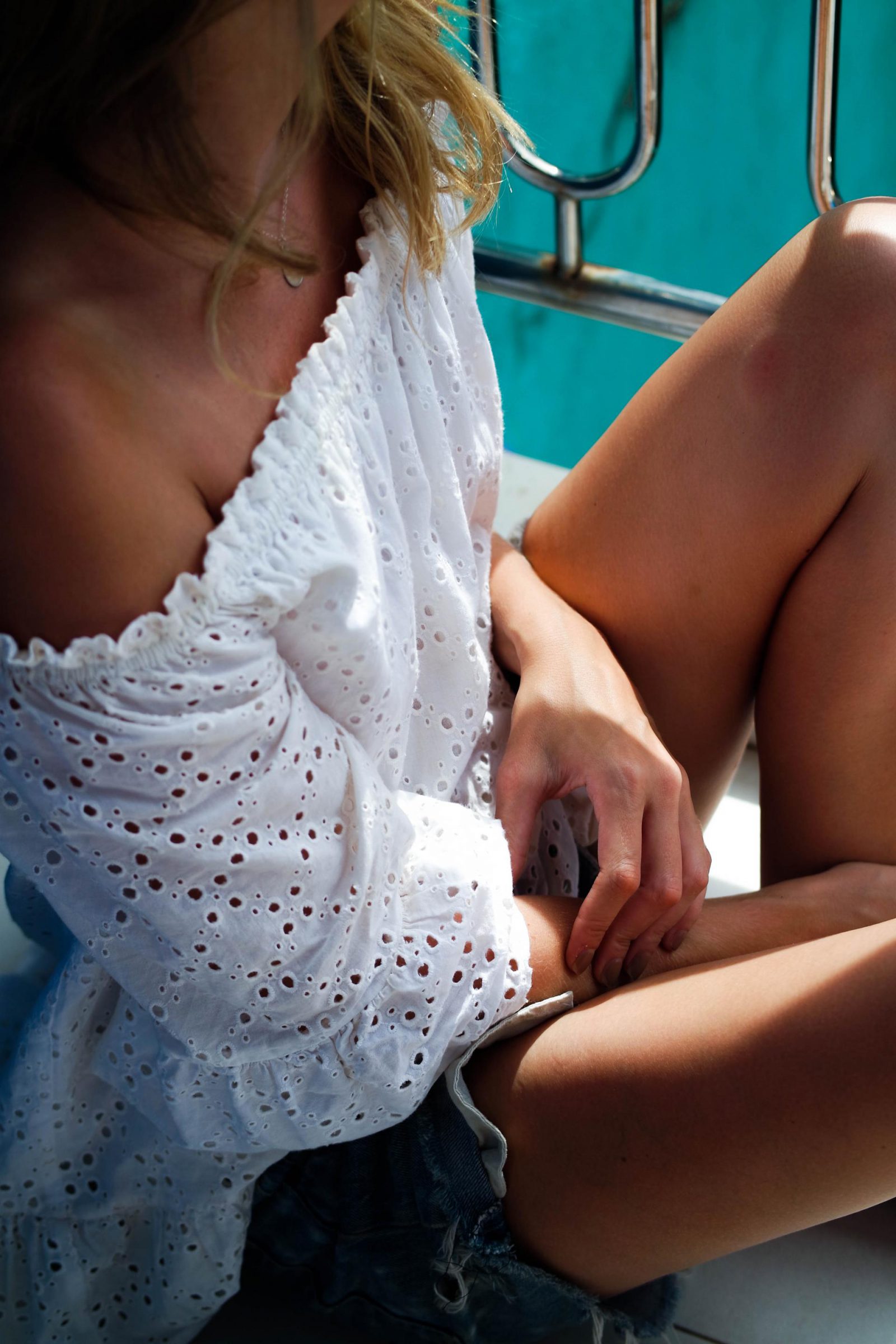 can we just appreciate the size of the mosquito bite on my leg!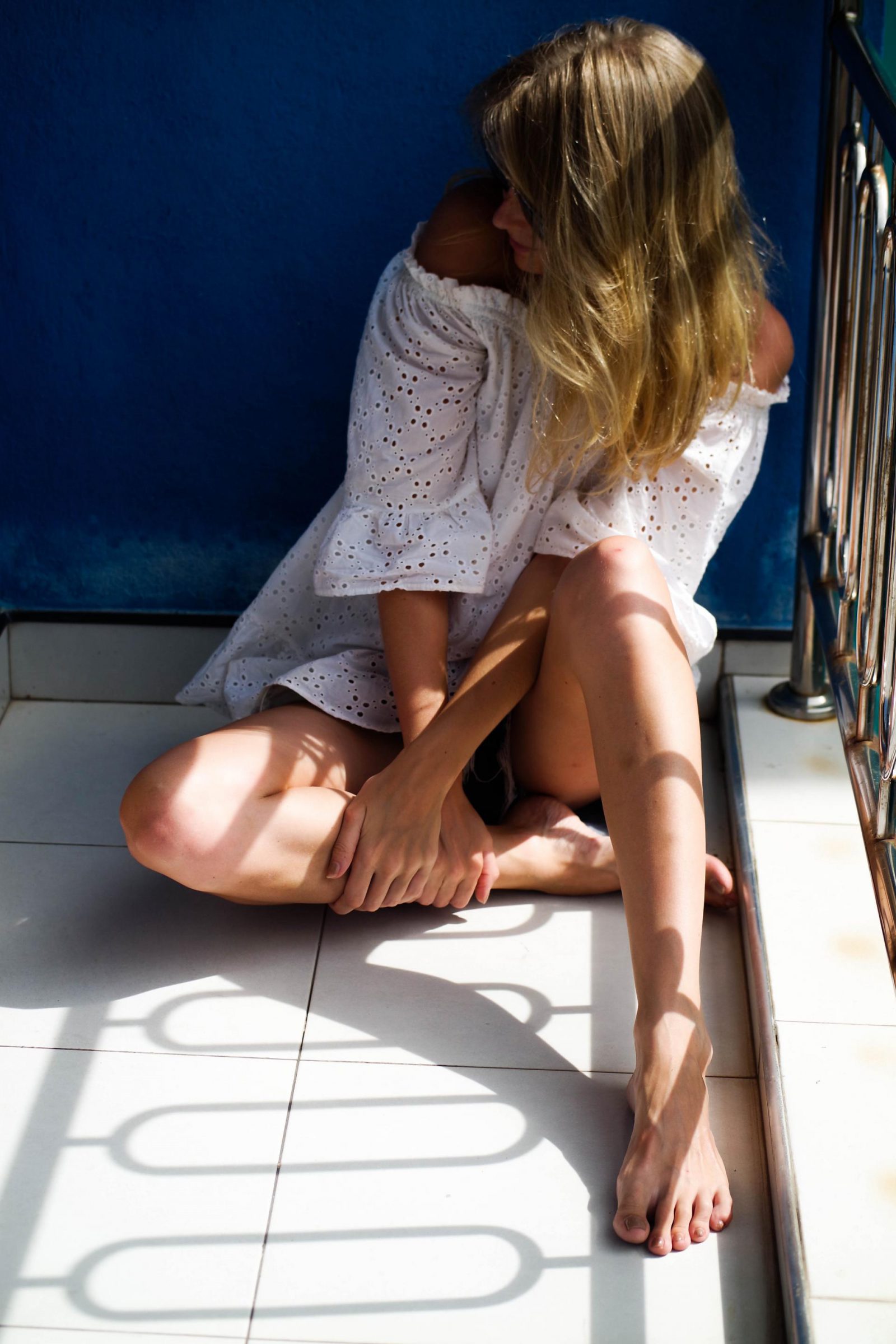 I was absolutely gutted when I last got my clothes cleaned and they came back half the size! Luckily I managed to salvage this dress which I'm obsessed with, as you've probably noticed from seeing it everywhere (here, here and here) so it's now a lovely top instead of a dress!!! When life gives you a lemon, make lemonade!
OUTFIT DETAILS :
*Dress : Pamplone @ Beach Cafe
Shorts : Urban Outfitters (Vintage Levis)
*Sunglasses : Missguided
FOLLOW ME :
Instagram // Pinterest // Twitter // Bloglovin
Make sure you follow me on Bloglovin' to stay up to date with all of my posts!! Theres a new travel one coming very soon from Sri Lanka! I can't wait to share it with you guys!!!
Speak soon! xx