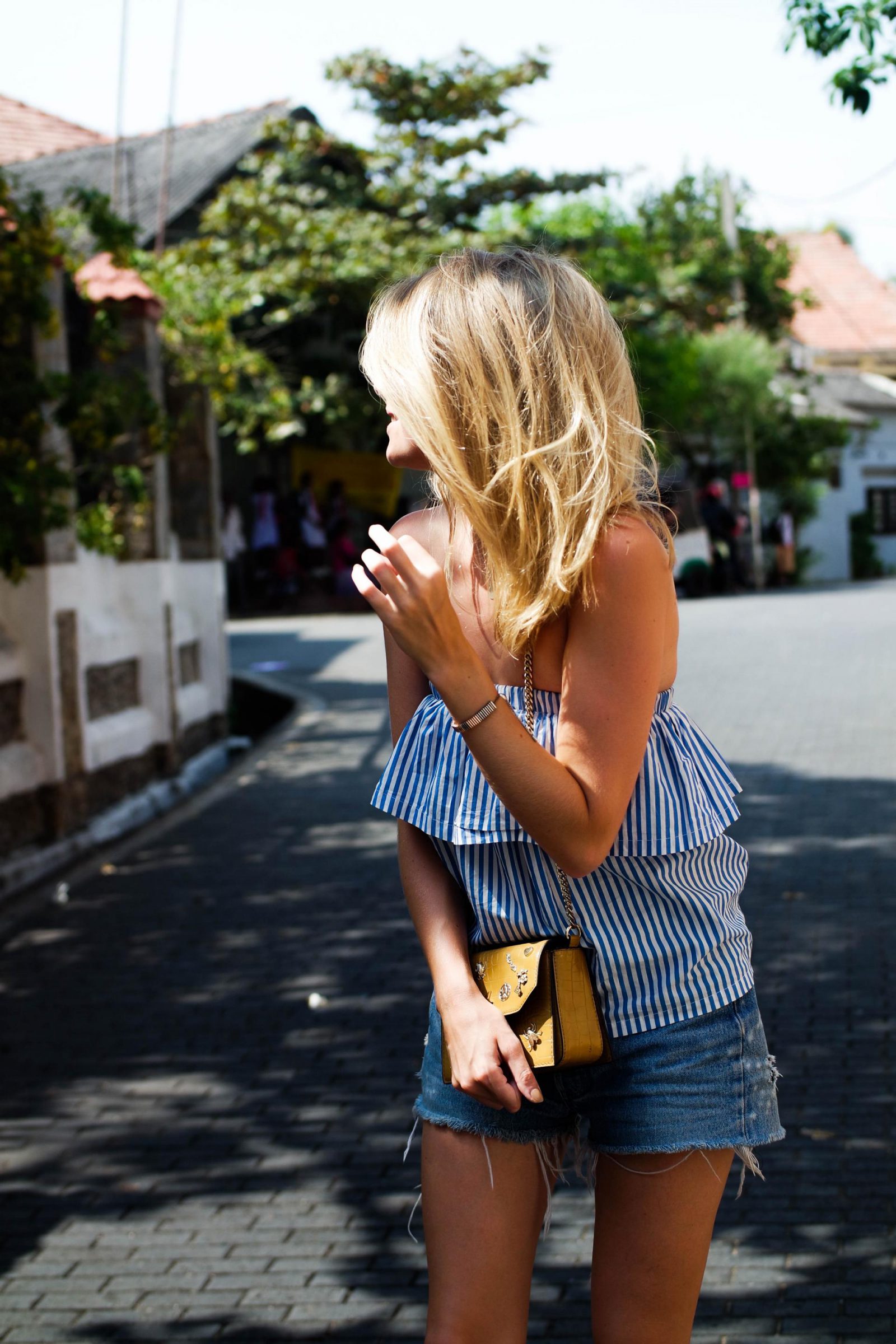 I took this set of photos after being inspired by an interview with one of my fave fashion bloggers Emma hill from EJStyle. She spoke about how she gets her best shots from getting her photographer Debs (honestly feel like I know Debs by now!) to follow her around, paparazzi style.
So of course I explained to my boyfriend what a great idea it would be and how instead of going to specifically shoot, he could just walk ten paces behind me all day. Sometimes I surprise myself with how romantic I am. I can definitely see the potential and I love some of these shots, think it needs to be worked on a lil bit more to nail the level of street style finesse Emma brings to the table (see for yourself here)!
What better place to wander the streets for photos than the historical Galle Fort in Sri Lanka?! All of the buildings are super beautiful and each one has a story behind it! The streets were lined with tuk tuks and old morris miners and everything just looked so so picture perfect! We were there for three whole days, probably too much time in hindsight as it rained like crazy and there wasn't much more to do than eat. . . we ate a lot.
If you do go to Galle Fort make sure to watch the sunset by the lighthouse, its amazing! You can also get street food for as little as 10 rupees (5p) and make friends with the Forts stray dogs which despite their looks are a pretty friendly bunch!

How to be photo ready on holiday
So after reading Emma's tips and putting them into action, I decided to share some of my own tips that I've mastered when it comes to being photo ready on holiday.
Let me just clarify that I am not someone who wears make up and has their hair down flowing looking sun kissed and beautiful on holiday. I shove my hair in a top knot, wear no make up and my face takes on the appearance of a beef tomato, not just a tomato, a beef tomato.
Plait your hair
Hair on your neck/face/body is not nice in any heat/hummidity situation. After many #photofails due to the fact that when heat and top knots combine my hair goes all Tina Turner on me, I learnt a new trick. Plaiting my hair quickly when I shove it up makes it wavy, oppose to wild. So when I want to take a picture I just whip the bobble out and hello textured waves!
Carry Reflective Sunglasses AT ALL TIMES
Nothing says photo ready like a pair of reflective sunglasses. Generally I'm wearing them anyway seen as my other 3 pairs have broken (yes I took 4 pairs travelling with me) but even if I weren't they'd be in my bag. Sunglasses cover a multitude of sins.
Always carry tissues
I originally started carrying tissues due to the dire toilet situations since I've been travelling – I could tell some stories. But I've also found that they are helpful, no necessary when shooting to dry the glistening sweat beads that form on my moustache. TMI?
Look Your Best
Finally, I know I said this in my previous post about blogging whilst travelling, but just take a few moments extra in the morning to make sure your wearing something you love – I mean you should do that anyway but I know on holiday in the heat we can be drawn to comfier clothes. If you want to be photo ready, always wear something you'd be happy to be photographed in!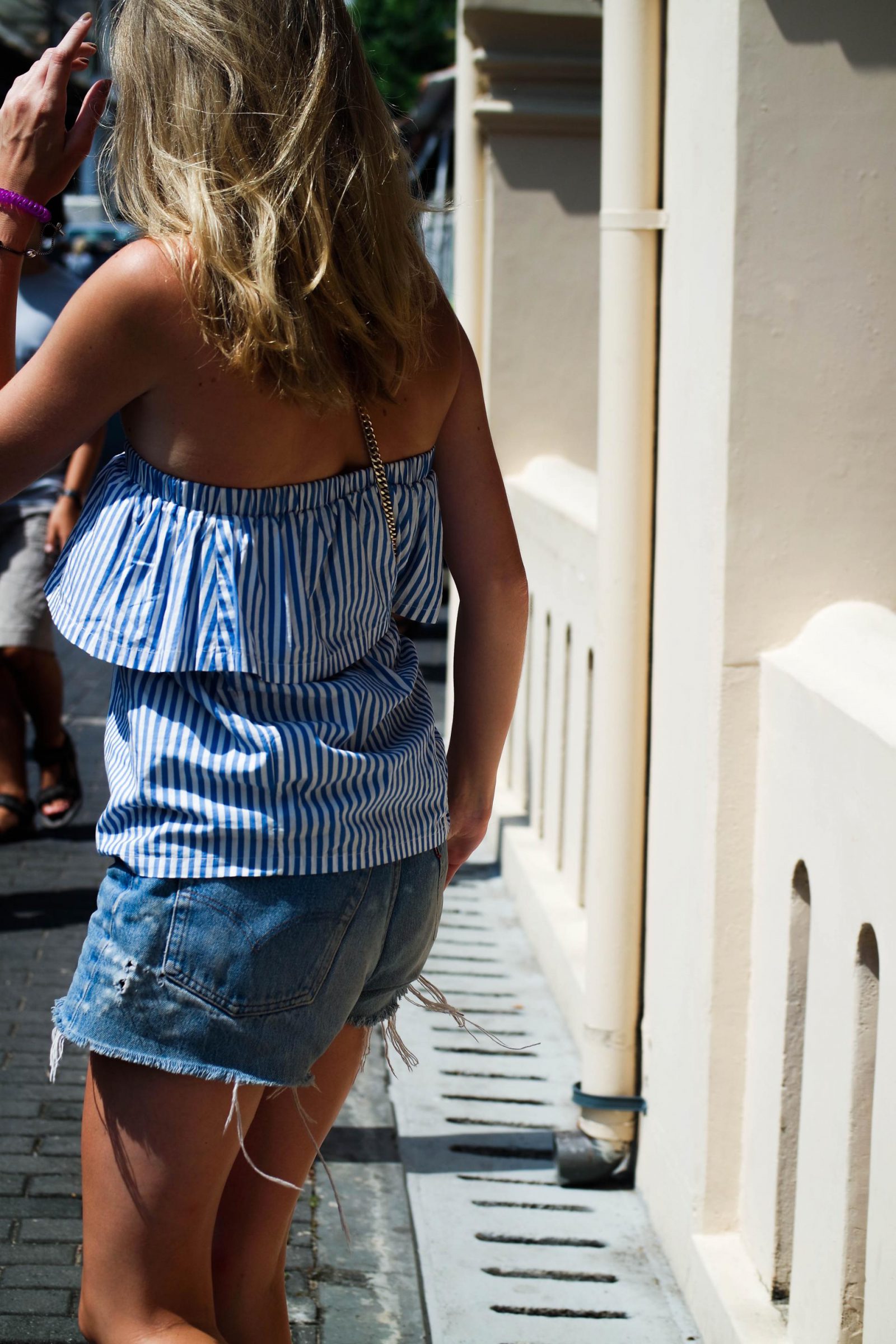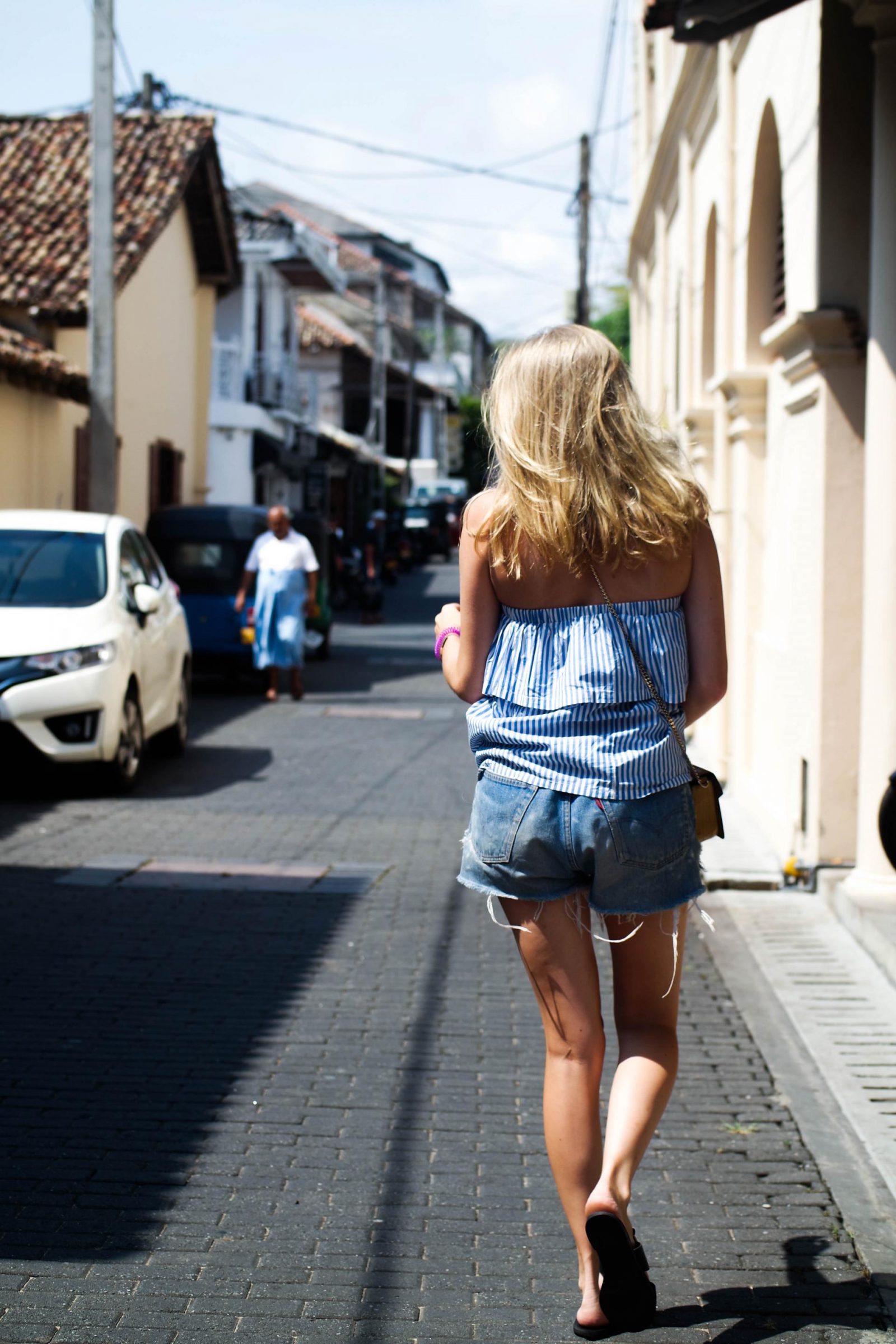 OUTFIT DETAILS :
Top : H&M
Shorts : Vintage Levis
Shoes : Mango OLD
Bag : Zara
*Bracelet : Links of London
*Sunglasses : Missguided
FOLLOW ME :
Instagram // Twitter // Bloglovin // Pinterest

Make sure you guys let me know if you have any handy tips and tricks you use to be photo ready always!!! They don't have to be hot weather specific!!!
Did you know you can follow me and all of your other favourite blogs on Bloglovin?! It's the best way to keep up to date with all of your favourite blogs in one place!
Make sure you follow me so that you never miss a post again! Thanks so much in advance!
Speak soon!! xx