I'm in love with this statement coat from Aeterna Style, so much so that I don't know how I'm going to bring myself to post it back to them – I want it to be mine!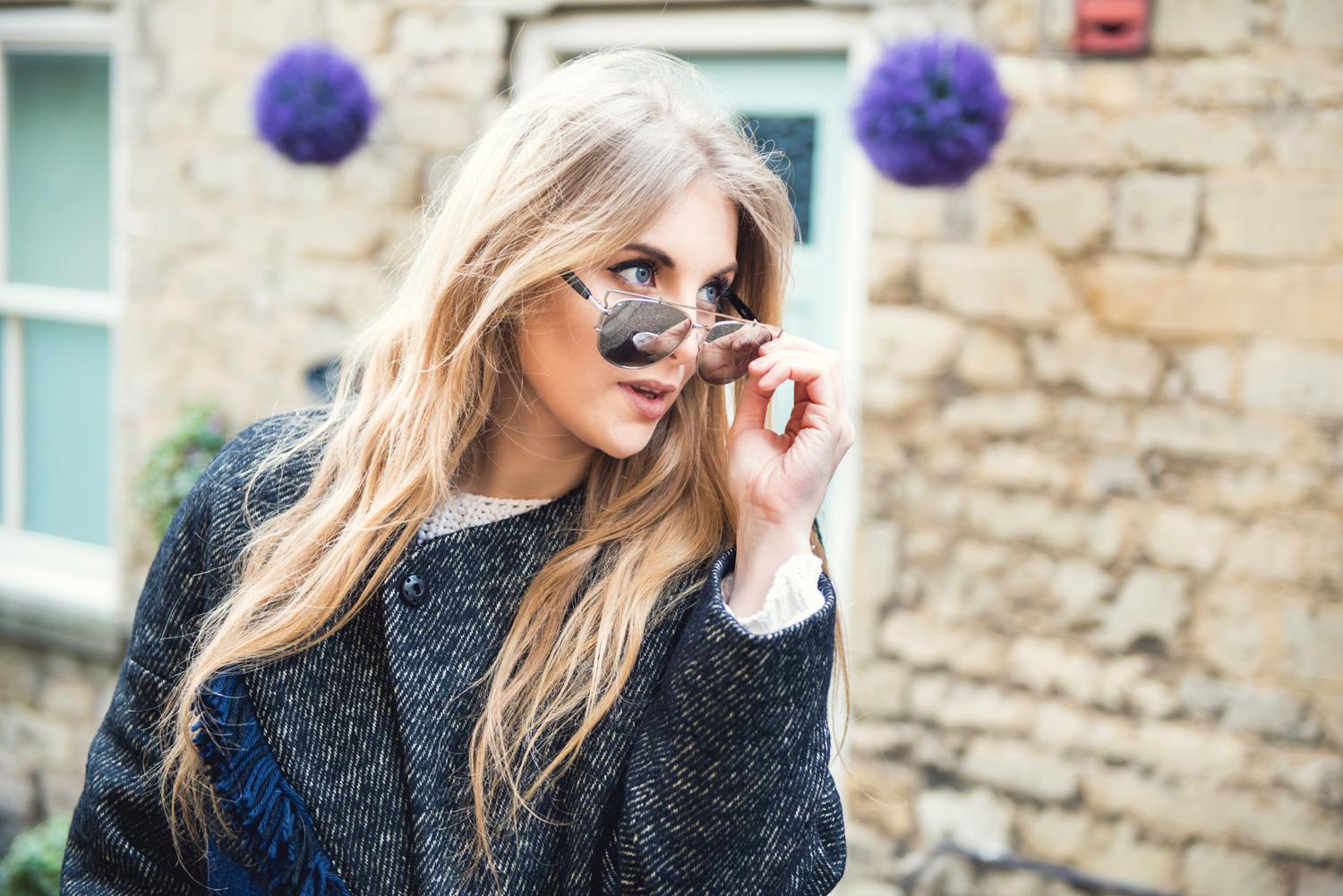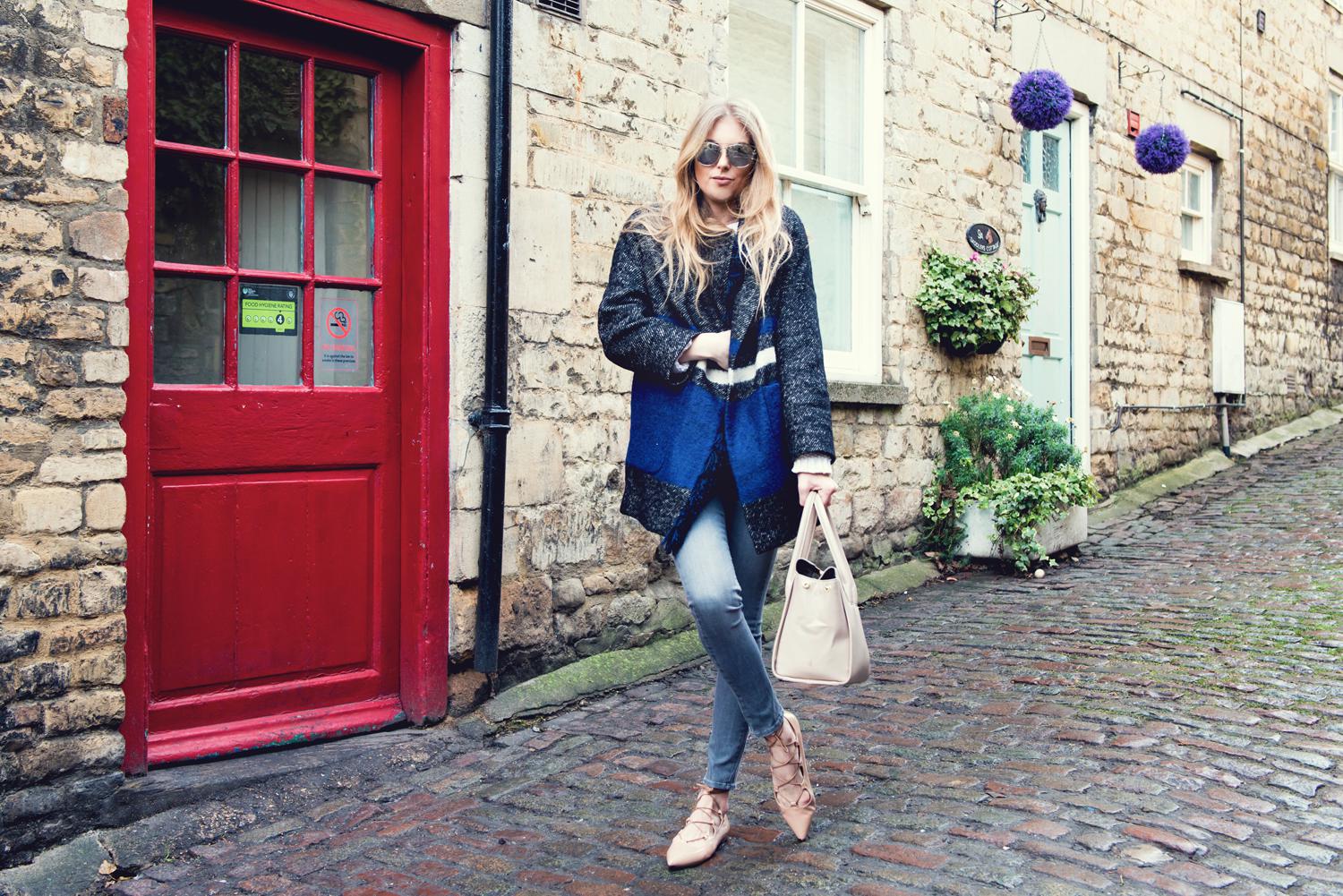 *Coat : Aeterna Style // Jumper : H&M Old // *Jeans : Aeterna Style // *Bag : Pauls Boutique // *Shoes : Linzi Shoes // *Sunglasses : Plastic Tail
Statement Coat
When it comes to winter, which it briefly did for all of about 5 days? You live in your coat, am I right? I feel like you have to invest in more than one coat (as I keep telling my boyfriend) because that and your shoes are all people really see in winter! Thats why statement coats are so great, they add the wow factor to your outfit without even having to think, just chuck it on and hey presto your ready to go.
I chose this one because of the oversized style and because of the colour palette. We all know I'm a lover of neutrals and whilst it's still a statement coat it's not so out there as some of the others available not the high street.
Lace Up Lovin'
I'm so obsessed with my black lace up's so it was a no brainer when I saw these on the Linzi website. I wasn't sure about them being patent but actually I love them! The colour goes perfectly with these faded grey jeans, honestly the comfiest jeans ever! I've never really seen the allure of buying expensive jeans, but when you put them on you can seriously feel the difference. They're so much comfier then you're average Topshop Jamies (still love you Jamie) and have so much stretch in them!
Aeterna Style
I'm just so shocked that I didn't even know that this little corner of the internet existed! I'm not usually one for splashing the cash as you will all know but I love that each piece is carefully chosen to stand the test of time. I think it's great to support boutiques like this and it's got a more personal touch to it, knowing how much care and attention has gone into picking each and every piece.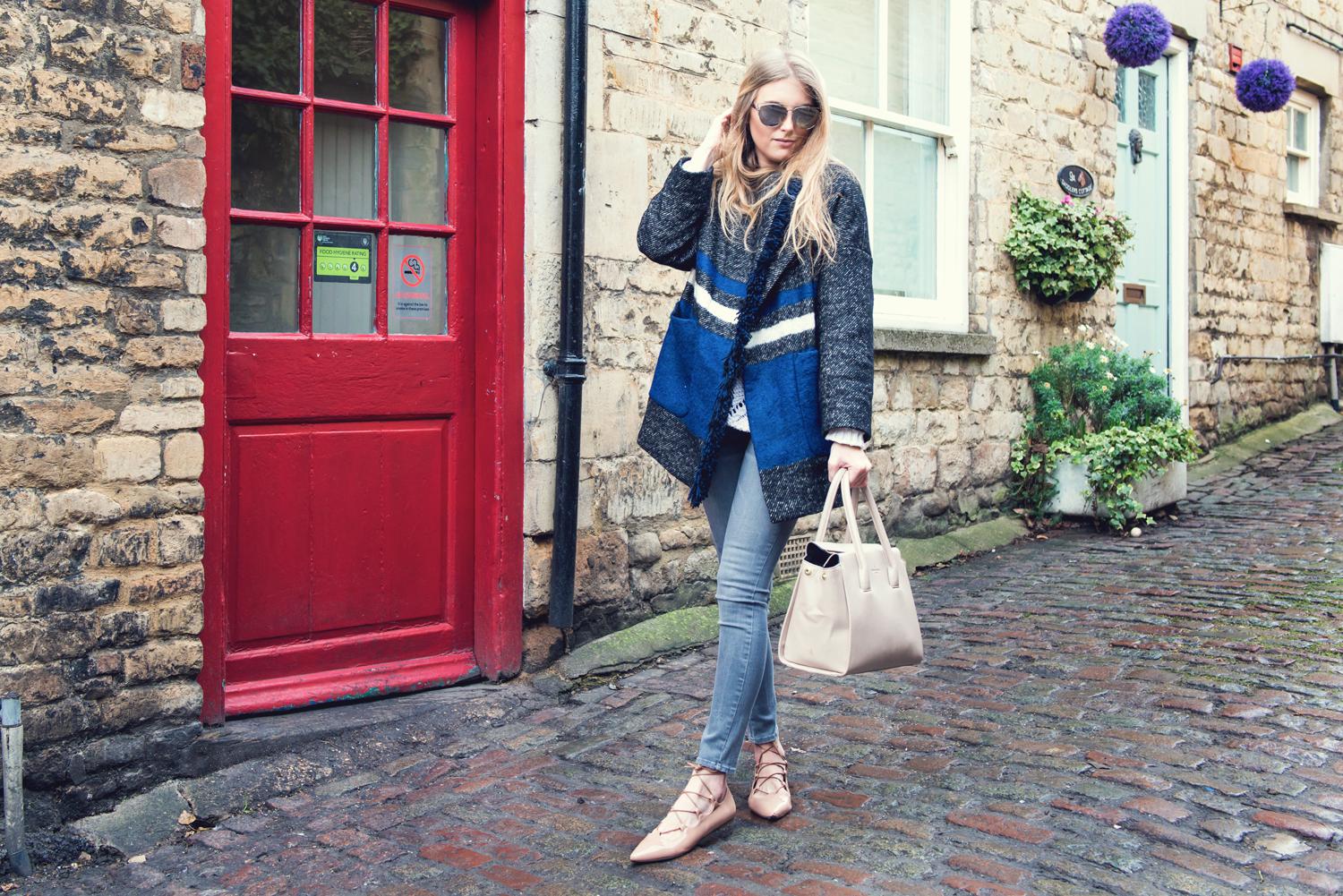 Who else is loving those shades?! What are your favourite things to splash out on? Let me know if theres something I'm missing out on and need to try!
Make sure you follow me on Bloglovin' to stay up to date with my posts which I hope you've noticed are coming much more regularly now! You can follow me here!
All photos by Kirk Schwarz, find his website here, and instagram here.
Although this is a sponsored post, all thoughts and opinions are my own.