Style heroes are kinda my thing, I guess I see style heroes as another way of describing wardrobe essentials, the backbone of my style. So when Dorothy Perkins got in touch about participating in a styling competition based around this seasons style heroes how oh how could I ever resist?!
So basically, enjoy the post, see how I styled up my denim shirt dress – 100% one of my spring style heroes and most importantly of all, keep an eye out on Dorothy Perkins Instagram and make sure you vote for me!
Spring Style Heroes
For me, spring is all about layering, I probably have said that in a post at some point or other with each season inserted. Layering is great at any point but no time more than Spring. It's getting warm enough to brave cold legs – if you're as brave as me that is – and some layering can make you look Spring ready without catching your death.
I was dreading shooting this look when I woke up to frost . .frost. . on the floor, but this blanket scarf not only finishes this look off perfectly, but it's also pretty damn warm. Hand's up who forgot how effortlessly chic and warm a blanket scarf can be?!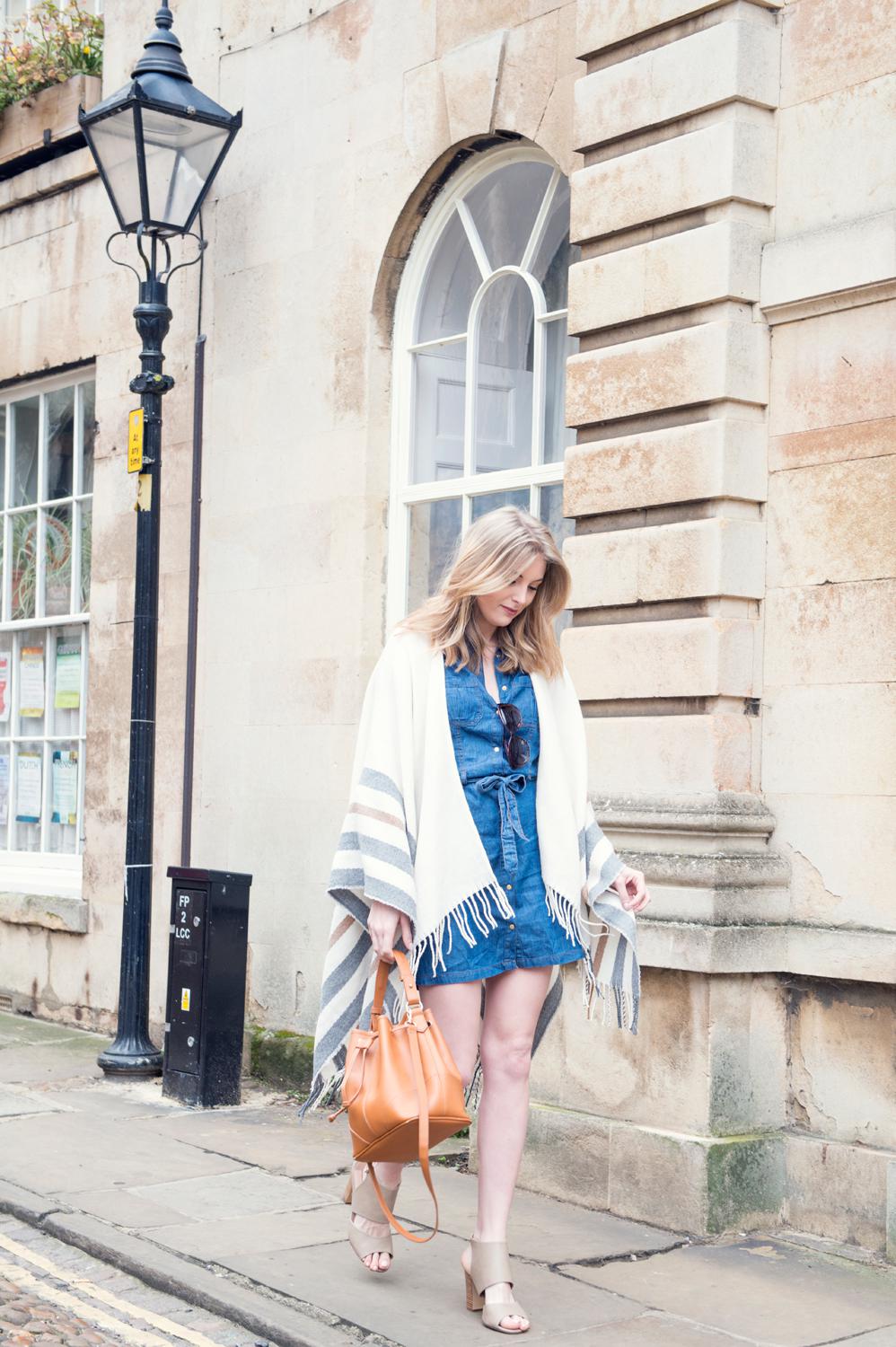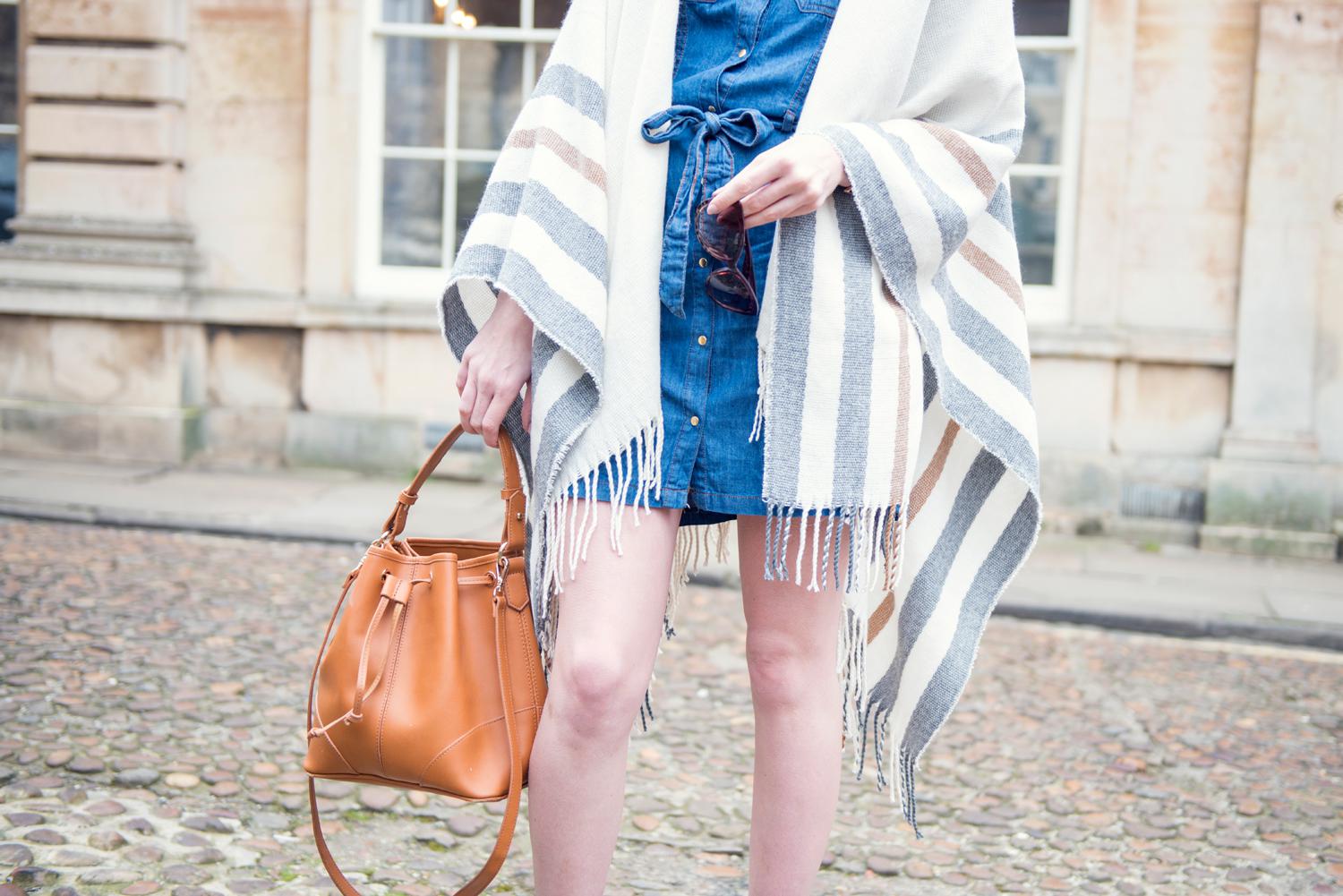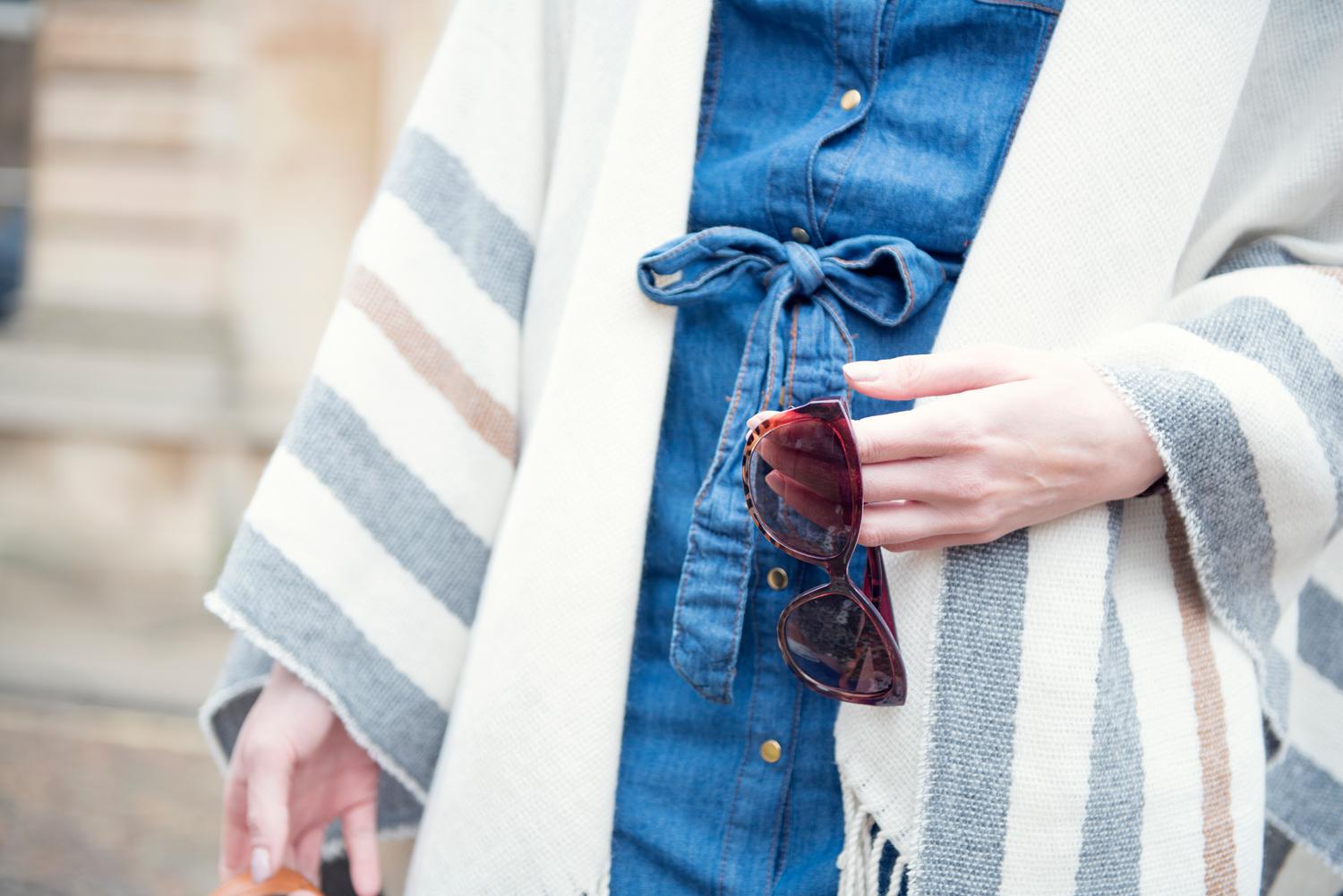 Loving the tie detail on this dress, I didn't know if it was too girly for me but I actually really like it and think it breaks the dress up.
I have to admit I also thought that the scarf over a dress may have made me look a wee bit naked underneath but I like it, this outfit will be recycled I can promise you that! The colours on the wrap compliment the denim dress really nicely!
I'm not sure if this bag and shoe combo go completely but I loved how the bag brightened up the outfit and added the finishing touch, the shoe colour may have been a bad choice as they do tend to blend into my skin. I'm picturing them with a tan and it's looking good, I guess I'll be starting the holiday skin sooner than I thought!
p.s – I also love it when you can officially wear sunglasses as a fashion accessory again, on your head, on your neckline, they just finish the outfit off better than any necklace and give you a certain just threw this on look.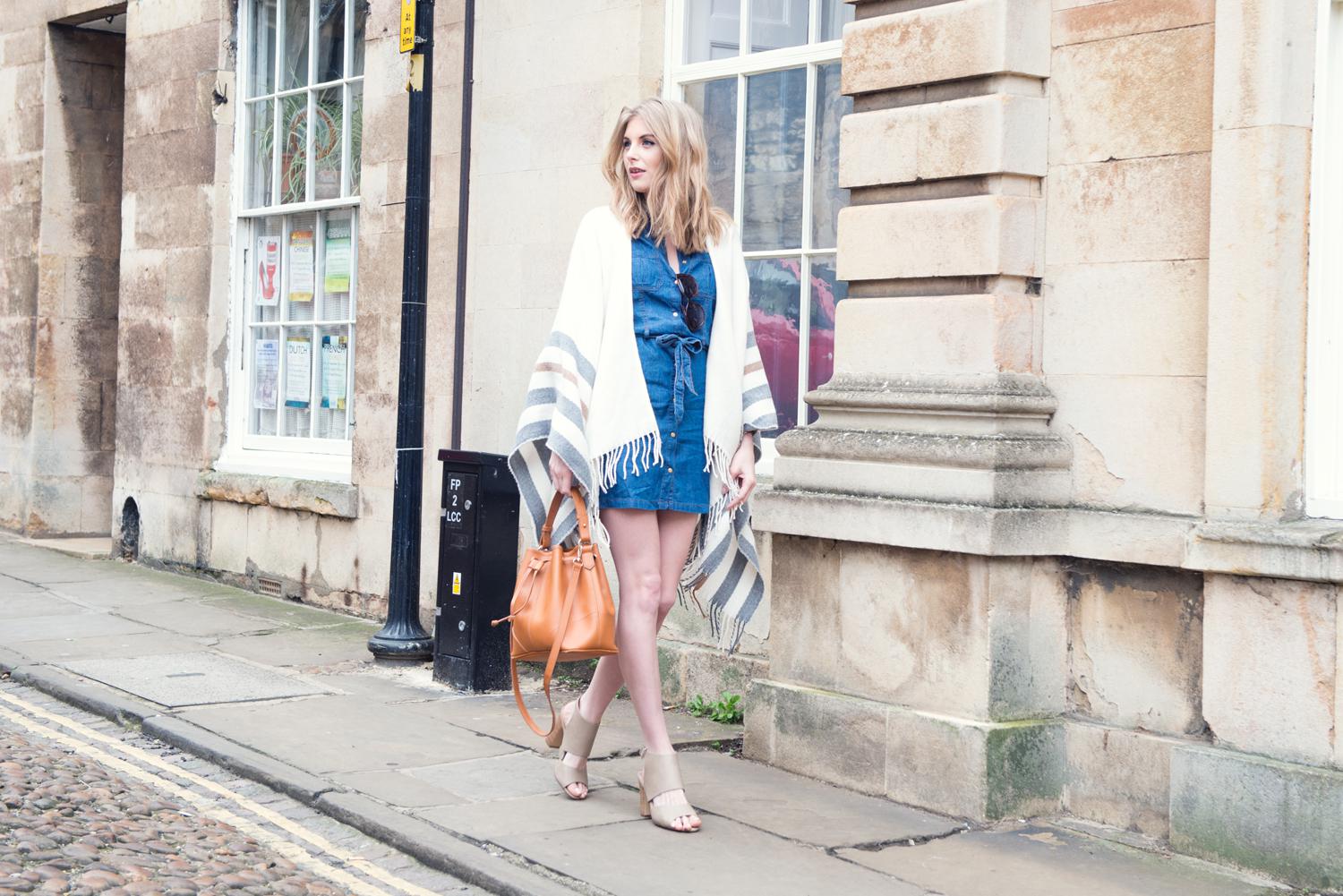 *Dress : Dorothy Perkins
*Wrap : Dorothy Perkins
*Shoes : Dorothy Perkins
*Sunglasses : Dorothy Perkins
*Bag : Mango
One last reminder to keep an eye out for the competition on Dorothy Perkins Instagram account and show your support!! I would also love you to follow me on Bloglovin', it's a great way of staying up to date with all of my latest posts! I have a great post on when blogging block strikes coming up on Thursday!