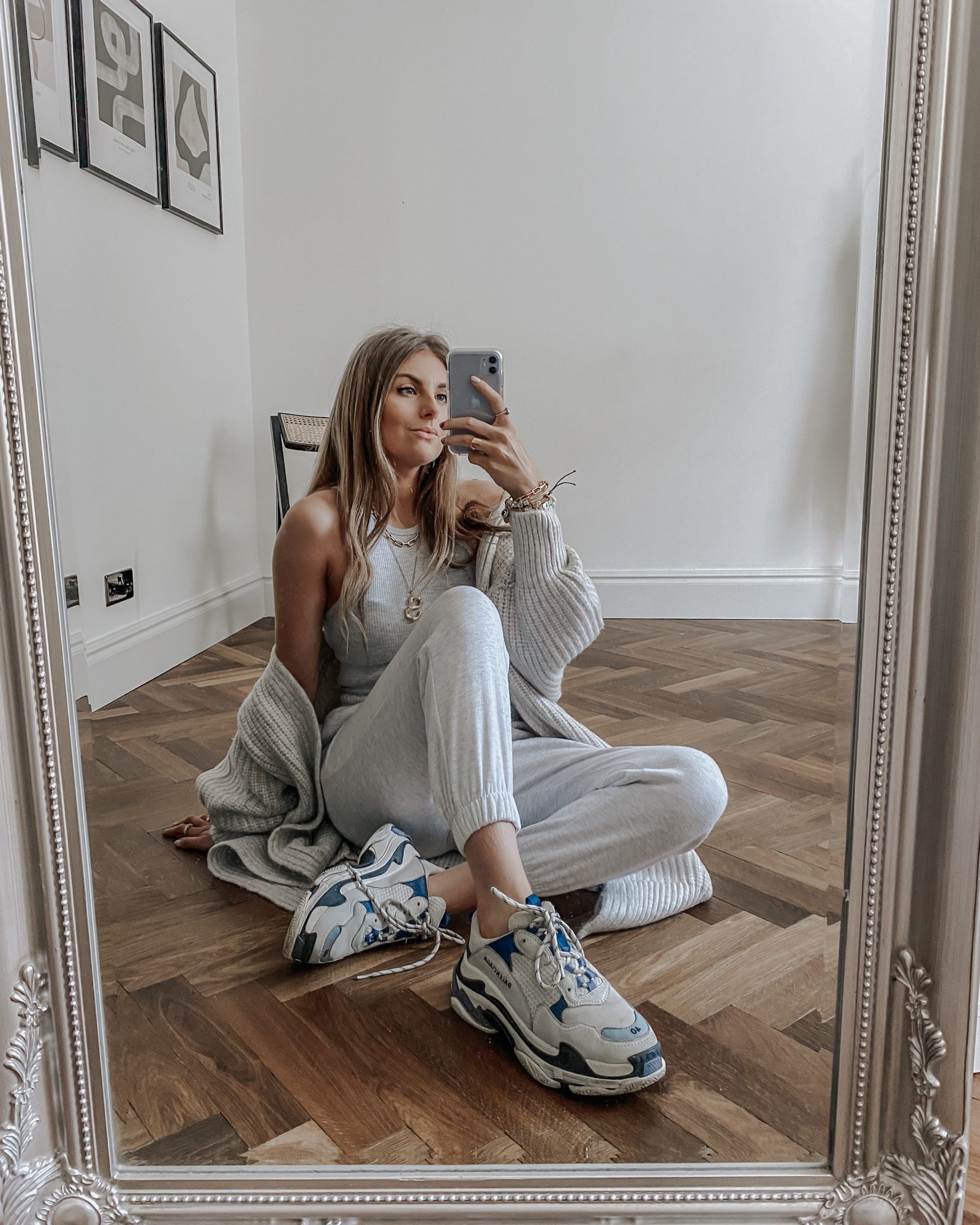 Hey guys!
I keep meaning to share more of my youtube over here so you don't miss it but with posting most days over there I seem to get swept up and totally forget this! So sorry about that but guys, make sure you're subscribed to my youtube channel so you're not missing out on all the action!! Today I wanted to do another fun styling video and this time on styling joggers. Of course this is super topical with us all being home bound but personally I feel that my new found love for joggers will go beyond the lockdown and I can really see myself styling joggers for outfits beyond the house! Especially after filming this video and all of the gems I came up with!
THIS POST CONTAINS AFFILIATE LINKS & GIFTED IREMS
Click on the images below to shop!

Styling Joggers in 5 Easy Ways
I would love to hear if you guys are just now wearing joggers in the lockdown's and various restrictions worldwide, or if you're someone who has always loved styling joggers for every day wear?! I've always been super jealous of those kinds of people because they are just so so comfy, now I plan on being one of those people! What about you!?! Make sure you leave me a comment with your favourite spring outfit idea styling joggers and if you would go for the full tracksuit or are you more of a mix and matcher?! All product details for every outfit are linked below the video and if you want any sizing information then head over to my youtube channel where you can find all of that information in the description box of this video 🙂
SHOP THE VIDEO
Click on the images below to shop!




PS YOU MIGHT LIKE THIS 10 Neutral Home Favourites OR THIS 5 Outfit Ideas With Trousers