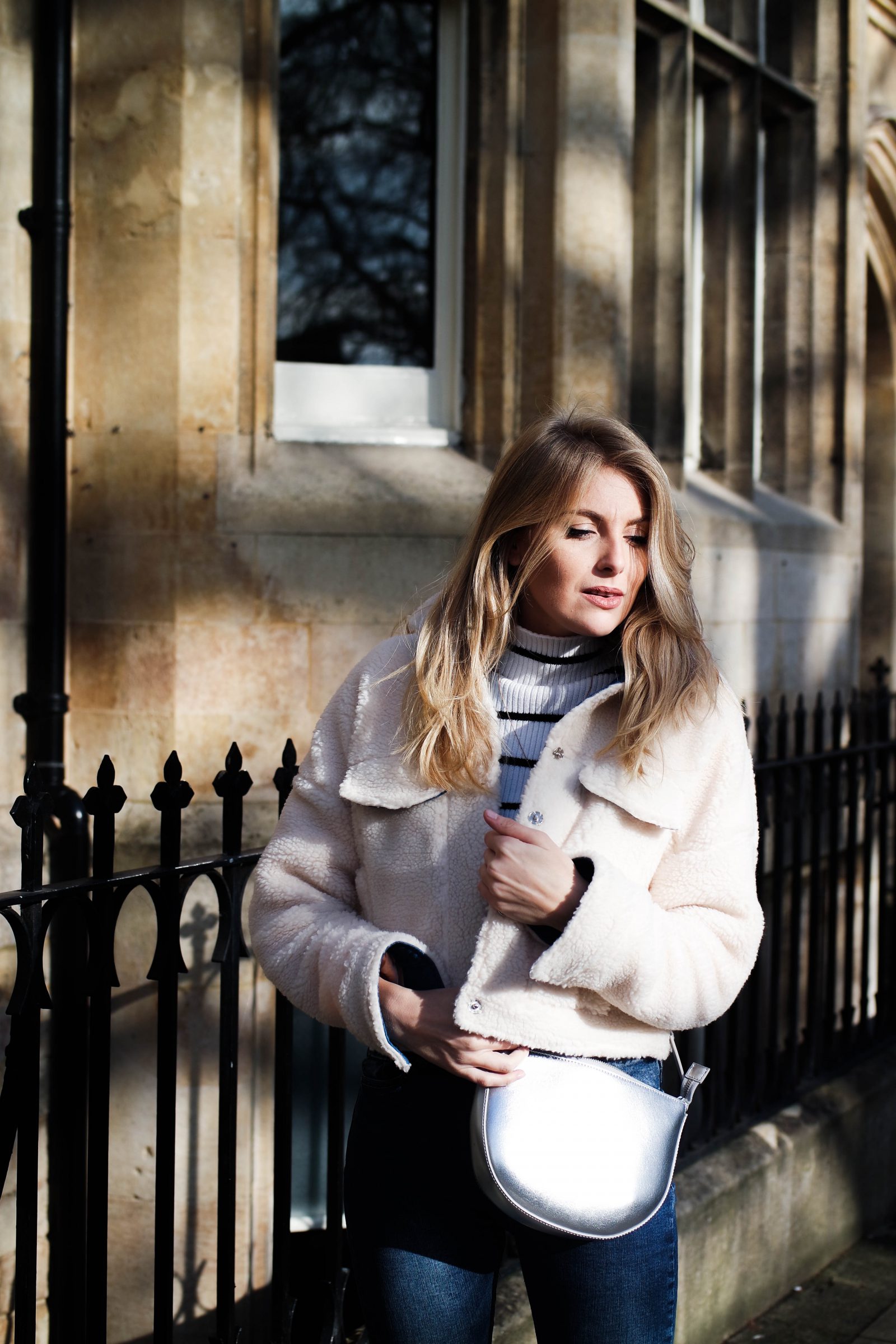 You guys seem to be just as much in love with this coat as I am . . and thats a lot. I even went so far as to say on my instagram that it's my best purchase in 2017 so far. YES, bold I know but I'm seriously in love! I literally feel 10 times cooler when I wear it, and yes I'm aware that saying cool makes me so not cool, but hey .. I'm feeling it.
Shop The Post
The Teddy Bear Coat of Dreams
I've been after the perfect teddy bear coat for what seems like forever. First I wanted the Monki one, then I wanted the Topshop one, then I wanted the Warehouse one and I was just about the buy the Warehouse one when I spotted this baby. I ordered it thinking it was way too edgy for me to wear but actually, its just so perfect!
Far from being too edgy it's actually the perfect amount of edge for someone like me who wears pretty basic outfits. It elevates any jeans and jumper combo and despite what I first thought, goes with pretty much anything!
I can't believe next week is LFW, I still have nothing planned. Dressing for it is going to be a huge struggle for me! As you know I'm such a simple, casual dresser I always have the struggle of whether its okay to wear jeans and wanting to look cool (I said it again) and wanting to stay true to my personal style (remember we talked about that here!). I think I'll probably go for my usual style with some statement accessories and maybe a new coat. I already got some amazing kitten heels and boots, did you see them in my Zara sale haul?! And I've got my eye on these loafers from Mango! Not sure I can stand splashing out that much on a pair of velvet shoes which I know I'll wreck though, we'll see!
Make sure you subscribe to my youtube channel because I'm going to vlog my LFW experience so you can all come with me!
Outfit Details
Jacket : Asos
*Knit : Sheinside
Jeans : Topshop
*Bag : Jigsaw
Boots : Zara SOLD Out Click here for alternative
*Necklace : Missoma
Camera : Samsung
Lens : Samsung
The Teddy Bear Coat Collection
Just a few more of my faves. . wouldn't it be great if I could have them all?