Last week an email drop into my inbox inviting me down for a personalised yoga session with Nike. Rewind .. personalised?! Nike?! I said yes within approximately 1 minute flat. Then I started sweating. I haven't done yoga in over a year, I haven't done exercise in general in over a year. What if I embarrass myself? What if its too hard?
Then there was the fact that it was in central London and I've never been a gym bunny or someone who even remotely understands the need to strut around town in yoga gear, seriously leave it at the gym people. What had I signed up for?
Shop The Post
I think for me (and maybe others) my lack of confidence in myself and my abundance of self consciousness makes me shy away from excersize. You may remember me saying before that I wanted to start doing Yoga weekly this year as one of my resolutions it hasn't quite come into fruitation yet. I did start doing it at home but then there's the worry that I'm doing more harm than good if I've got the poses wrong. Of course the simplest answer to all of these issues is, don't do it, have a slice of cake and a cup of tea instead. It's ok if the cake's carrot right?!
Finding my Inner Yogi with Nike
Anyway, yesterday (as I write this) was the day that I donned my yoga outfit (ick) and headed down to London. Firstly, I have to say I felt pretty damn fine when I put that "icky" yoga look on and within minutes was completely re-evaluating my view on athleisure. Secondly, I drove for 2 hours, worked out and walked for hours in London and I was so comfy. For the record, now I totally get it.
I got to pick out my own personalised yoga kit from Nike and when I was picking I was actually surprised at how ordinary it looked. Not in a bland, beige kinda way, but in a, "I might actually wear this again, slash all of the time" kinda way. I went for the Nike Power Legend training tights with the Nike Breathe training top. I also picked up the Nike Indy Cooling sports bra which I'm not going to lie, was so comfy I'll probably be wearing it as my bra all the time (while the boyfriends away right?). And as today a few snowflakes were falling I think it's fair to say layers were needed, so I also went for the Nike Dry long-sleeve training top which has the nicest back detail, I'd totally spin it around and wear it the other way with jeans too!
I was so happy with the bits that I chose, I think the clothes you wear for yoga really make or break your practice. As there's so much movement, stretching and bending going on. There's nothing worse than having something uncomfortable that get's bunched up or doesn't allow you to move properly. The loose fitting top and stretchy leggings were the perfect choices!
So now that I've blabbed on about the clothes (typical fashion blogger right?) we can get to the main event! My personalised session was with Jessica Skye who runs Fat Buddha Yoga and honestly is the nicest trainer I've ever practised with. She made me feel at ease right away and we sat and had a chat first about my competence levels (low), experience (non-existent) and flexibility (not good), so that she could make up something to test me but still make the whole experience enjoyable and worth it. I found out that I have been doing the poses right after all which makes me feel so much more confident in myself, I might actually brave a class next week! And I came away feeling so refreshed and relaxed, remembering how much I do actually love yoga!
Outfit Details
*Nike Dry Long Sleeve Training Top
*Nike Indy Cooling Light Support Sport Bra
*Nike Breathe Short Sleeve Training Top
*Nike Power Legend Training Tights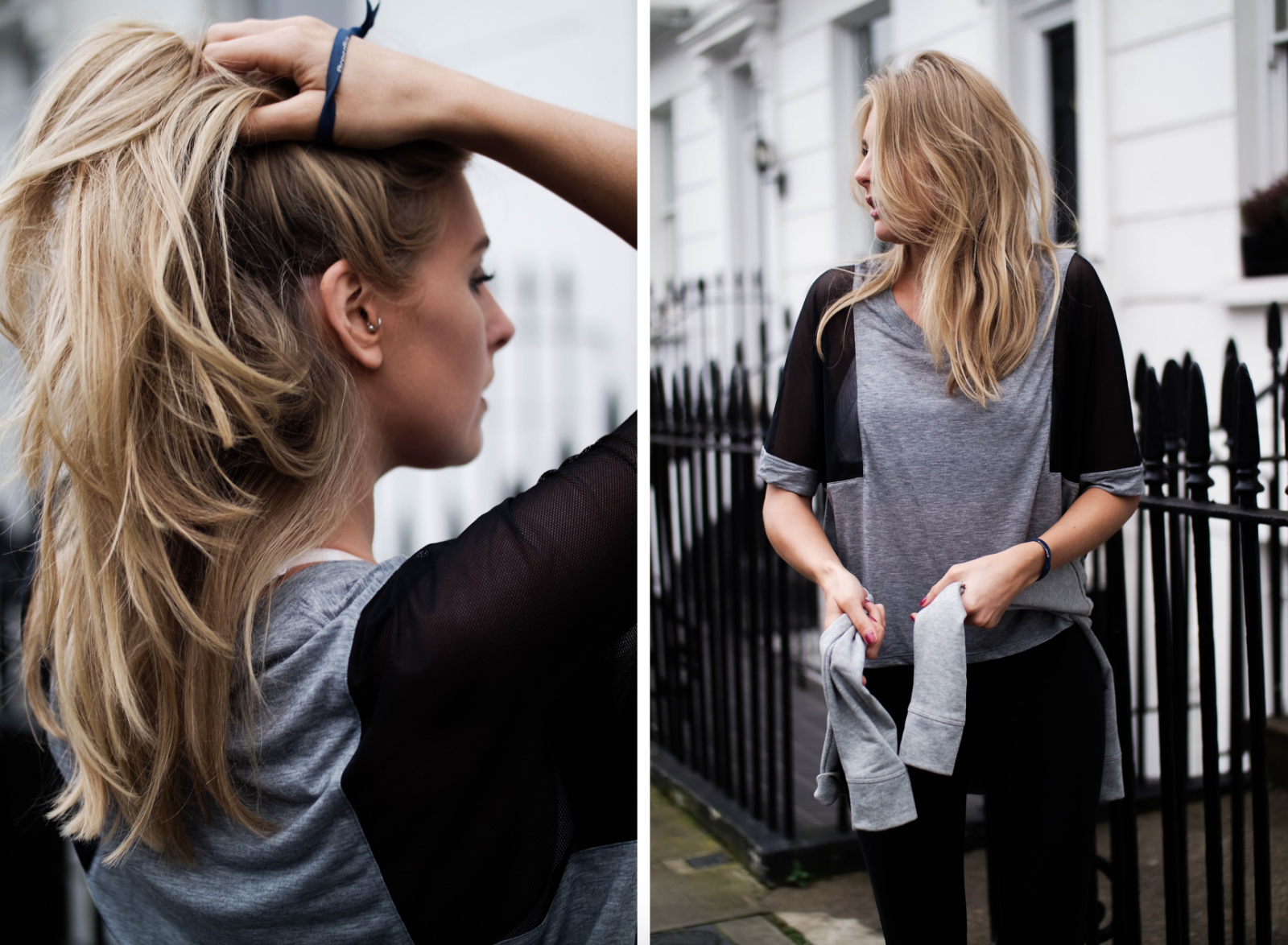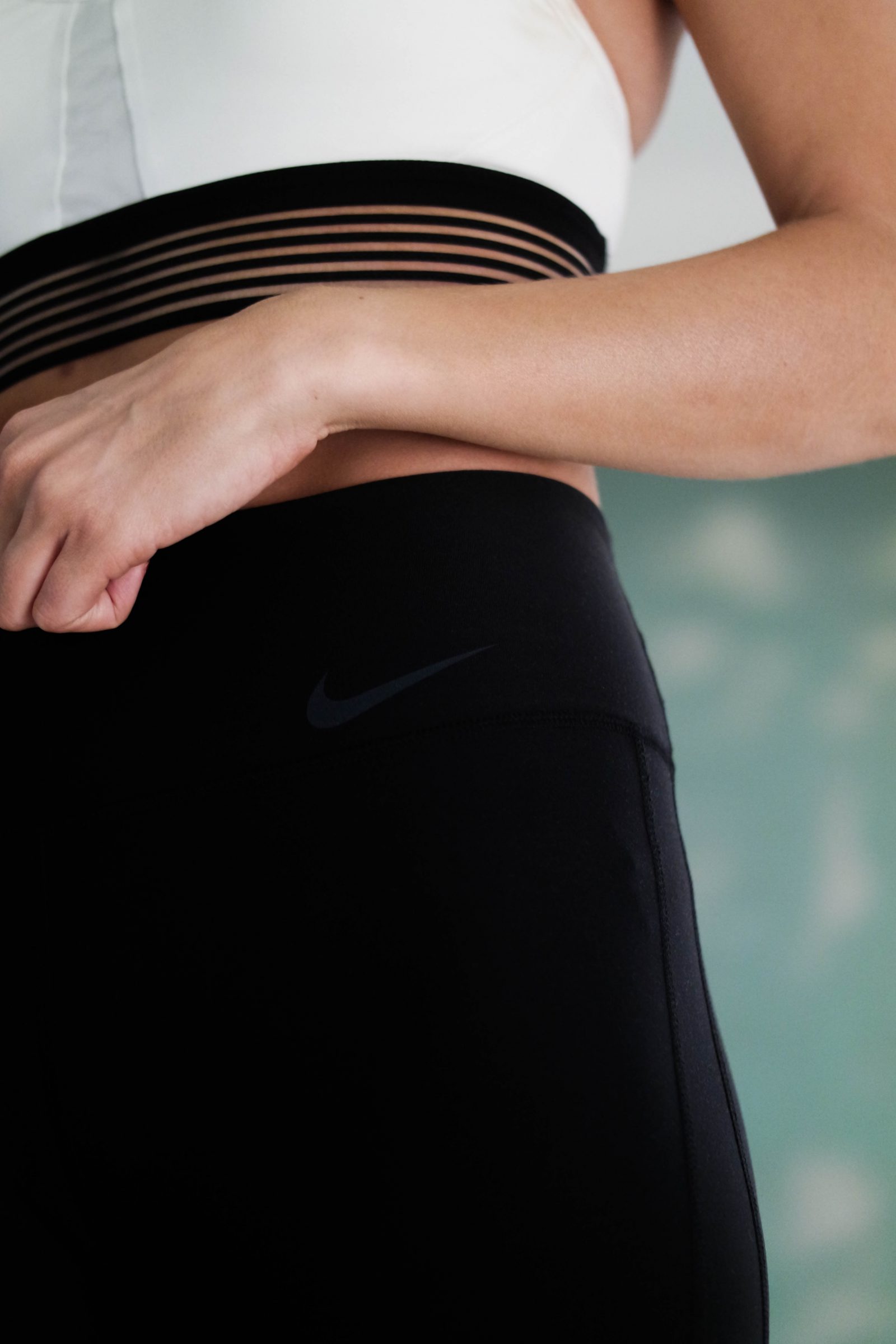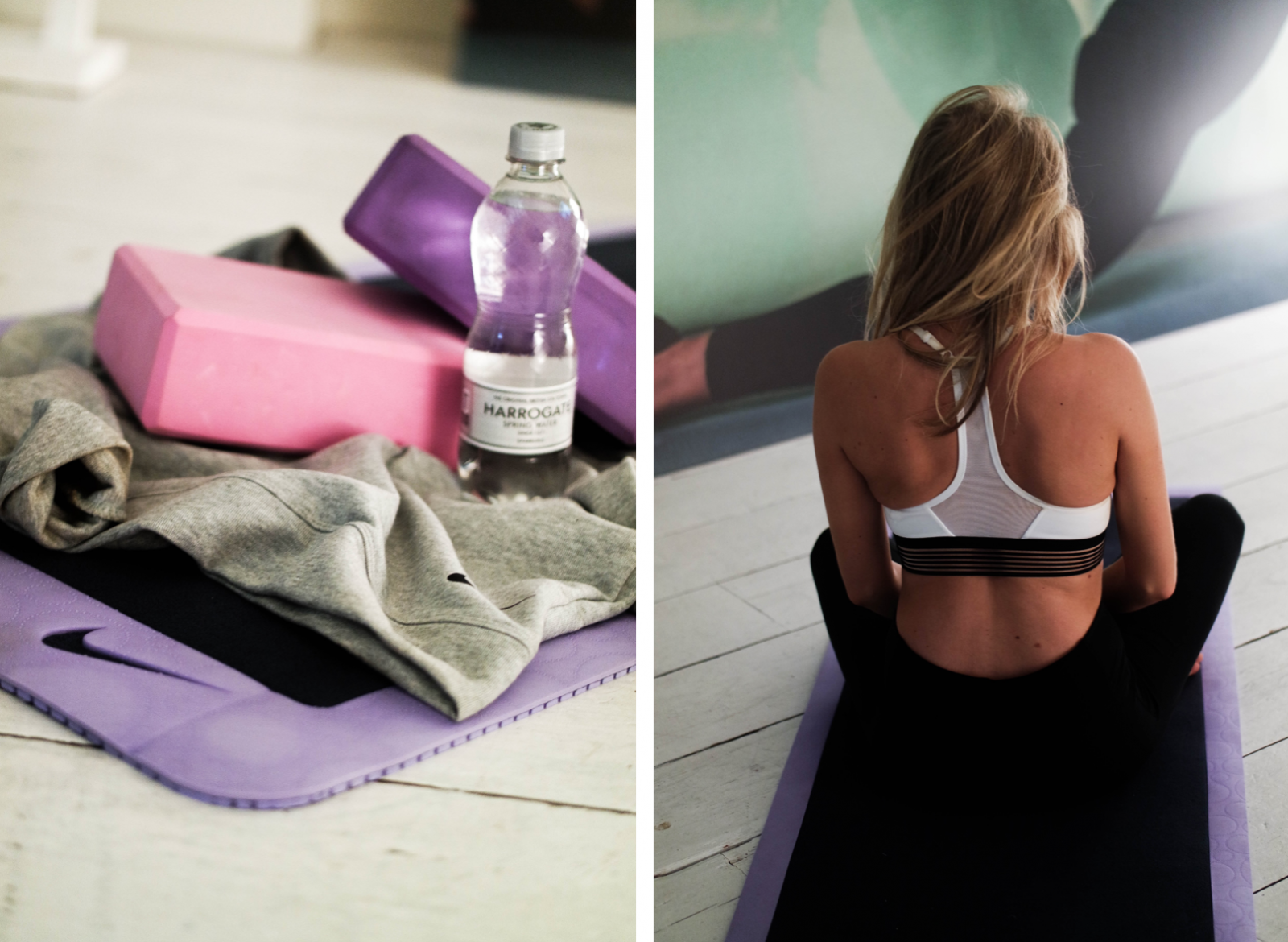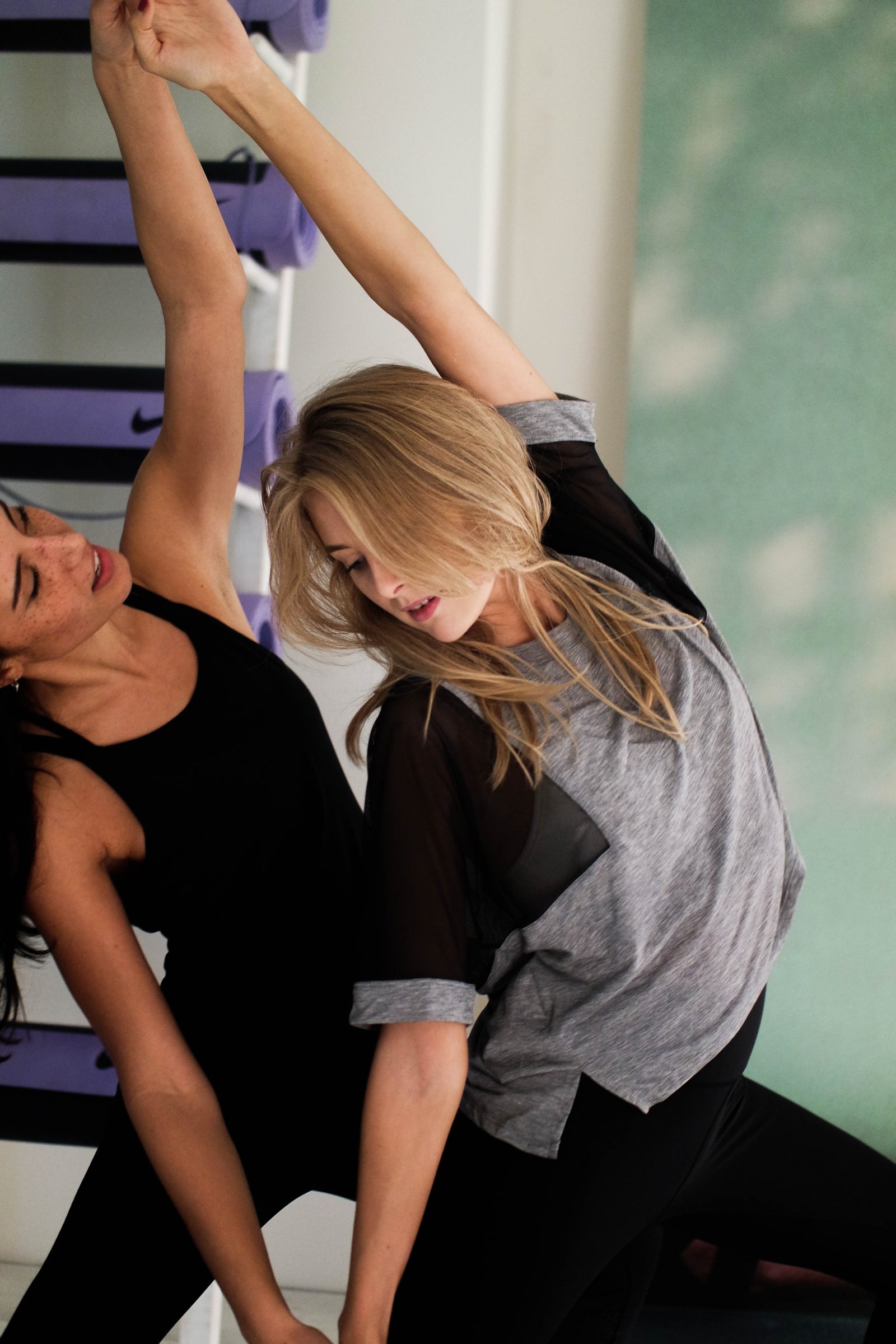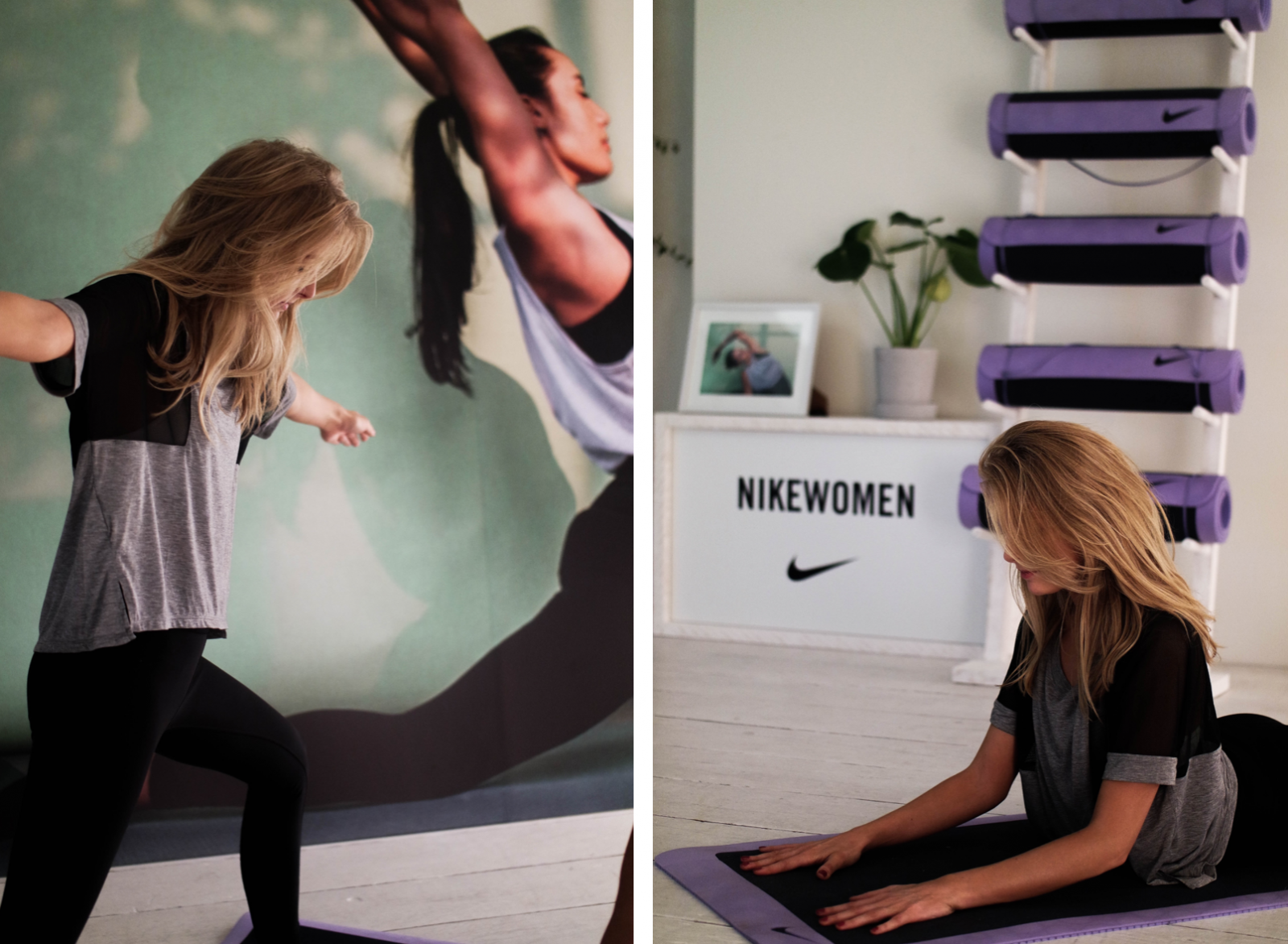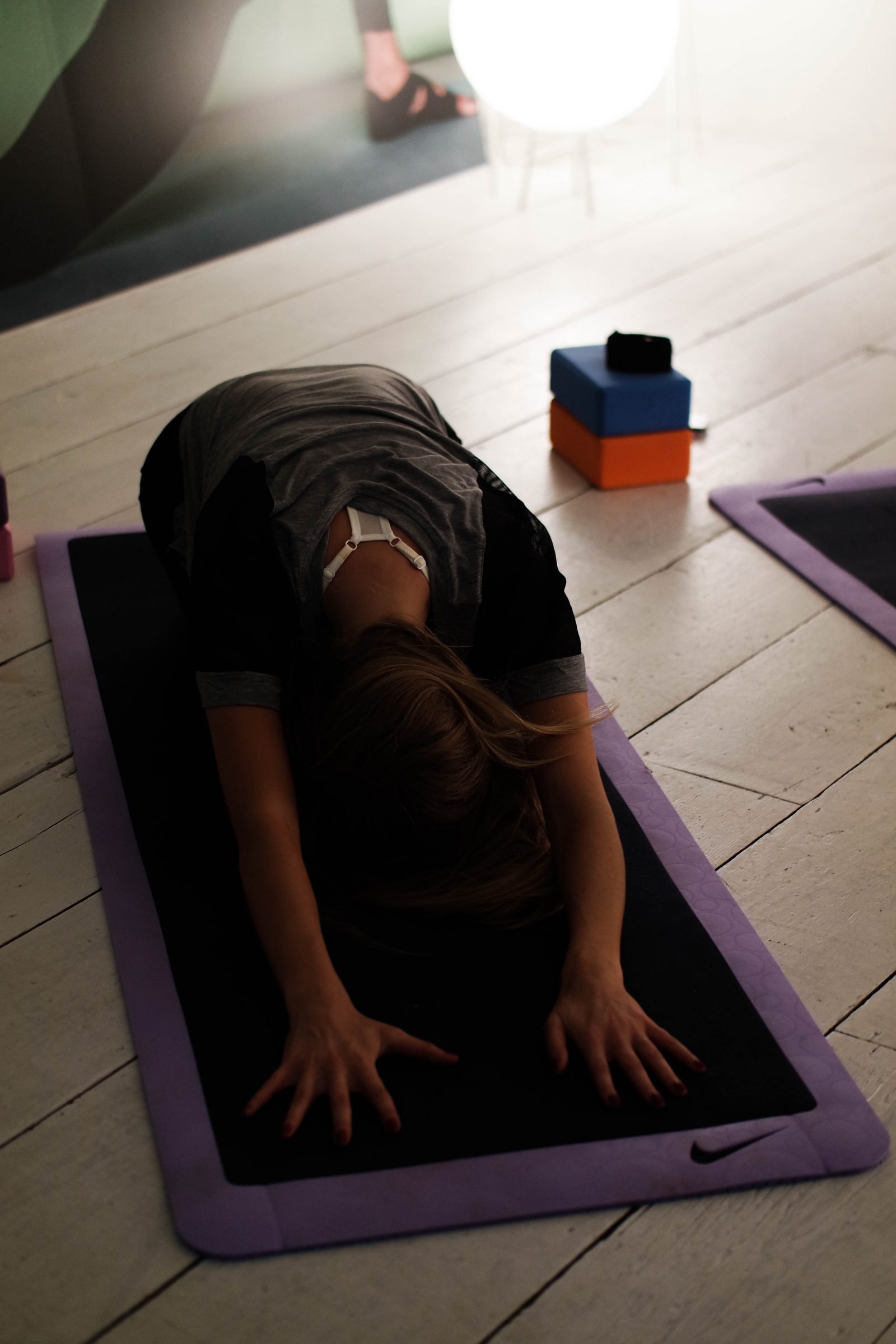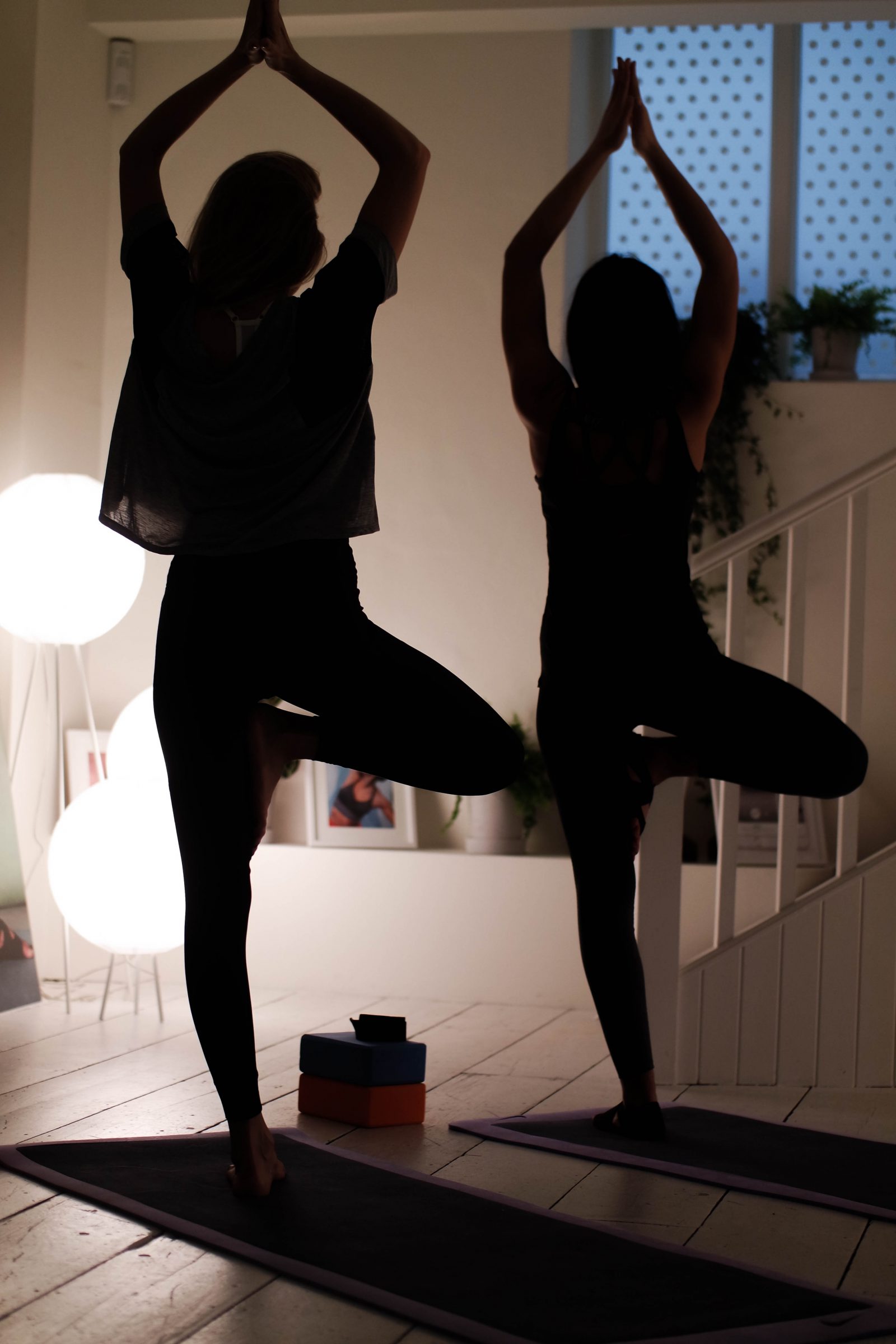 After the Yoga I was then treated by Nike to a complimentary facial at FaceGym called "face yoga" I know what you're thinking and I was too. I definitely think my Mum had a smirk on her face watching the lady rubbing my face around and flapping my lips but afterwards, I was glowing. They use completely natural oils that they hand mix themselves and the whole theory is to get the blood flowing to give you a natural glow and sculpt your face.
Nike even surprised me with my own yoga mat when I got home so there is no excuses for not practicing now!
So about that athleisure . .