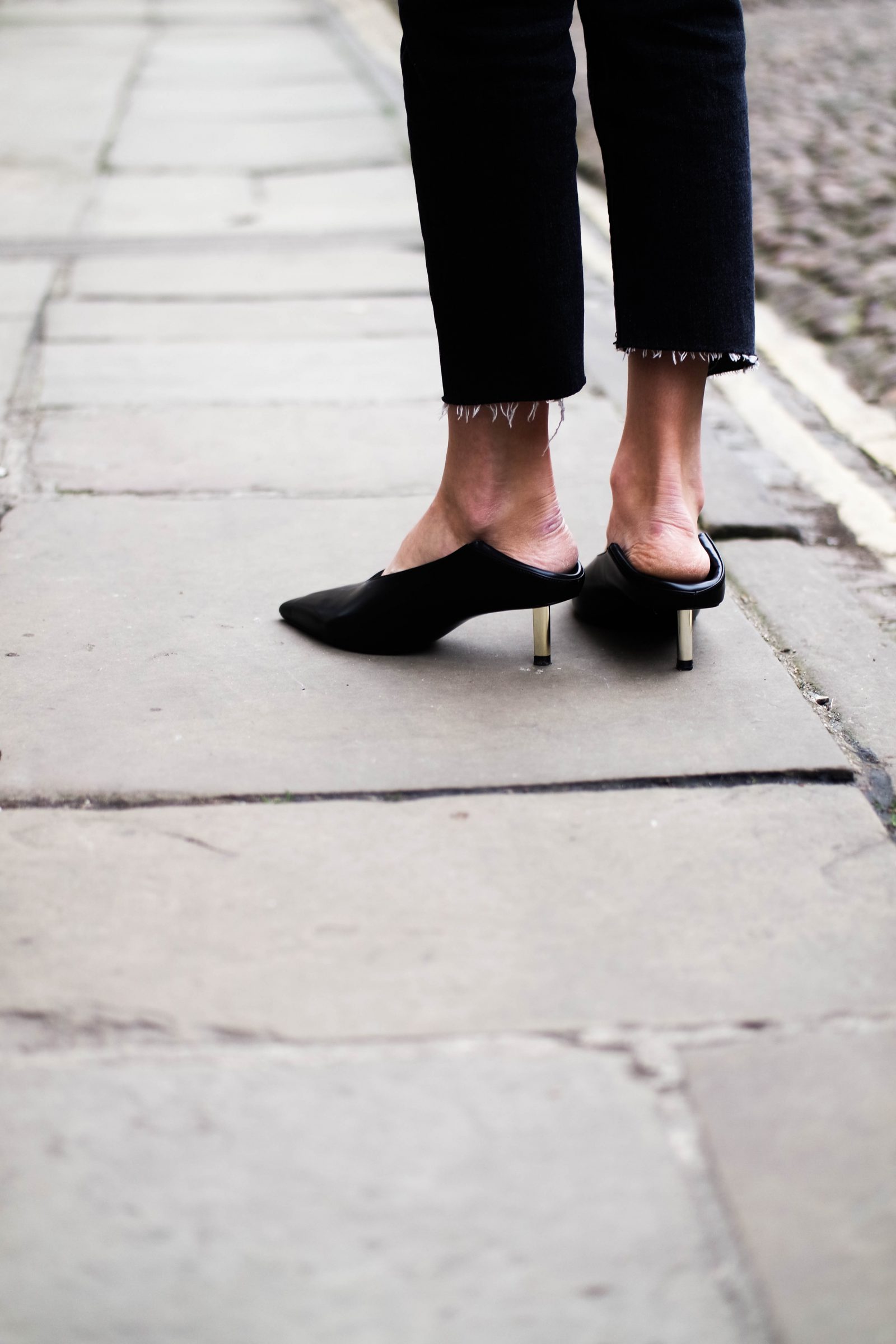 Kitten Heels. Say that word to me 2 years ago and I've had sicked in my mouth. Tell me I'd be wearing them and I'd have laughed in your face. But here I am, kitten heels and proud, telling you that you need a pair. Because . . you do.
I got these fancy back stepping (not the official name for them) ones from the Zara sale so I'm sorry to say that I am a terrible fashion blogger for showing you something you can't buy. I have however, linked lots of similar pairs and suggestions . . am I off the hook?
Shop The Post
Kitten Heels Making A Comeback
When I first saw someone (someone I respected in the fashion blogging game) wearing a pair of kitten heels, I have to say, my heart sunk. She's not who I thought she was, how could she wear those? But here I am, 6 months later rocking it myself. I'd rather refer to them as "mini stilettos" but lets face it, I'm in denial . . they're kitten heels.
The points on these and the gold heel are what really drew me in but now that I'm here on the kitten heels side of life, I'm looking at all sorts of small heel goodness. Not to be confused with a standard small chunky heel, the kitten heel is defined by the minute width and height. I'm now looking into some boots with kitten heels, I've got kitten heel crazy.
I can't end this post without giving a well deserved mention to this top. It's actually just a simple long sleeved t shirt with some fancy sleeve action going on. But how beautiful do they look spilling out of my teddy jacket? You'll notice the Gucci belt is also getting a look in for the first time in a while. Not sure why I've been neglecting her . . I blame the chunky oversized knits . .
Outfit Details
Jacket : Asos
*Top : Sheinside
Belt : Gucci
Jeans : H&M SOLD OUT / Alternative Here
Shoes : Zara SOLD OUT / Alternative Here
Bag : Mango
*Gem Necklace : Missoma
*Horn Necklace : Missoma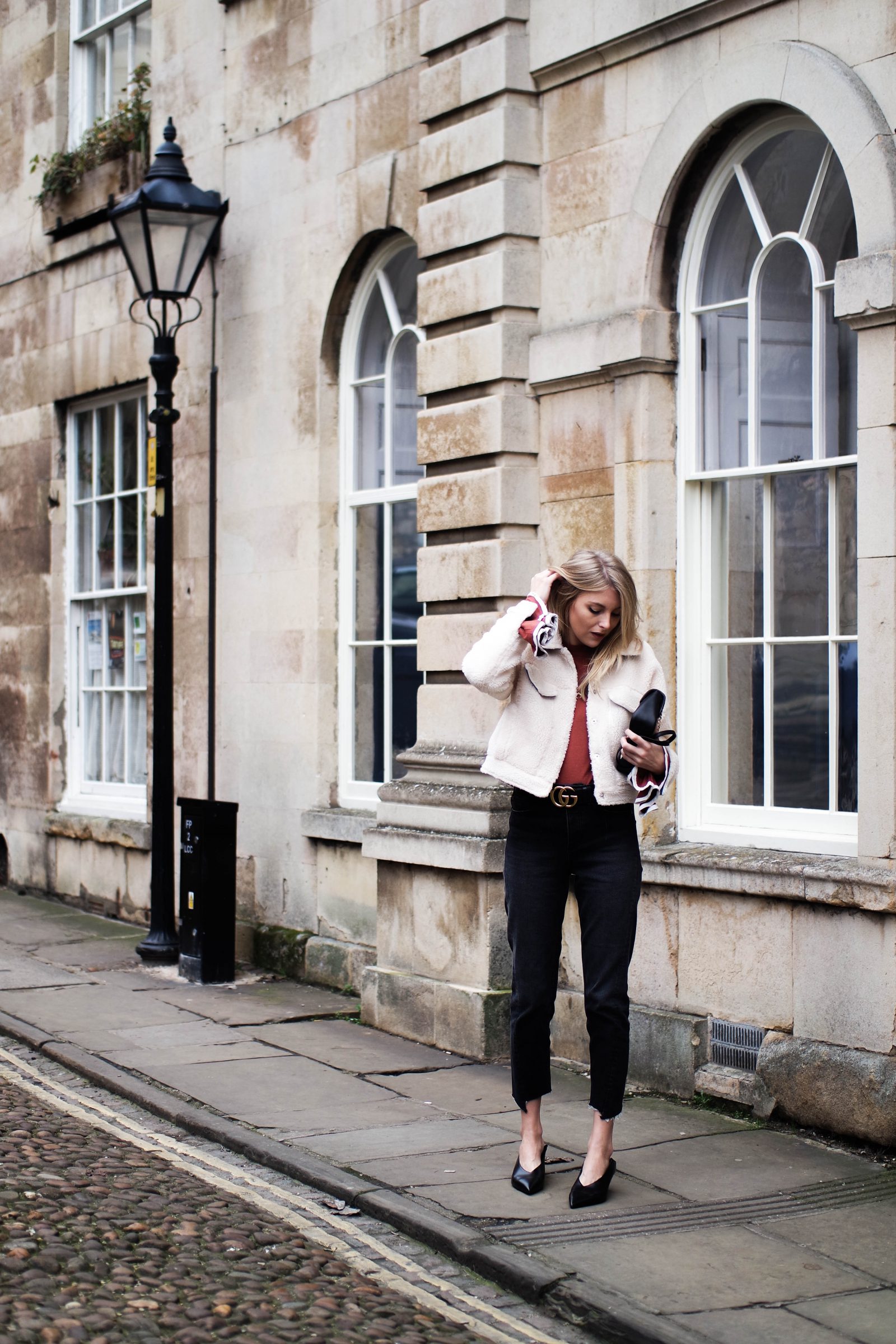 Fancy Yourself Some Kitten Heels?