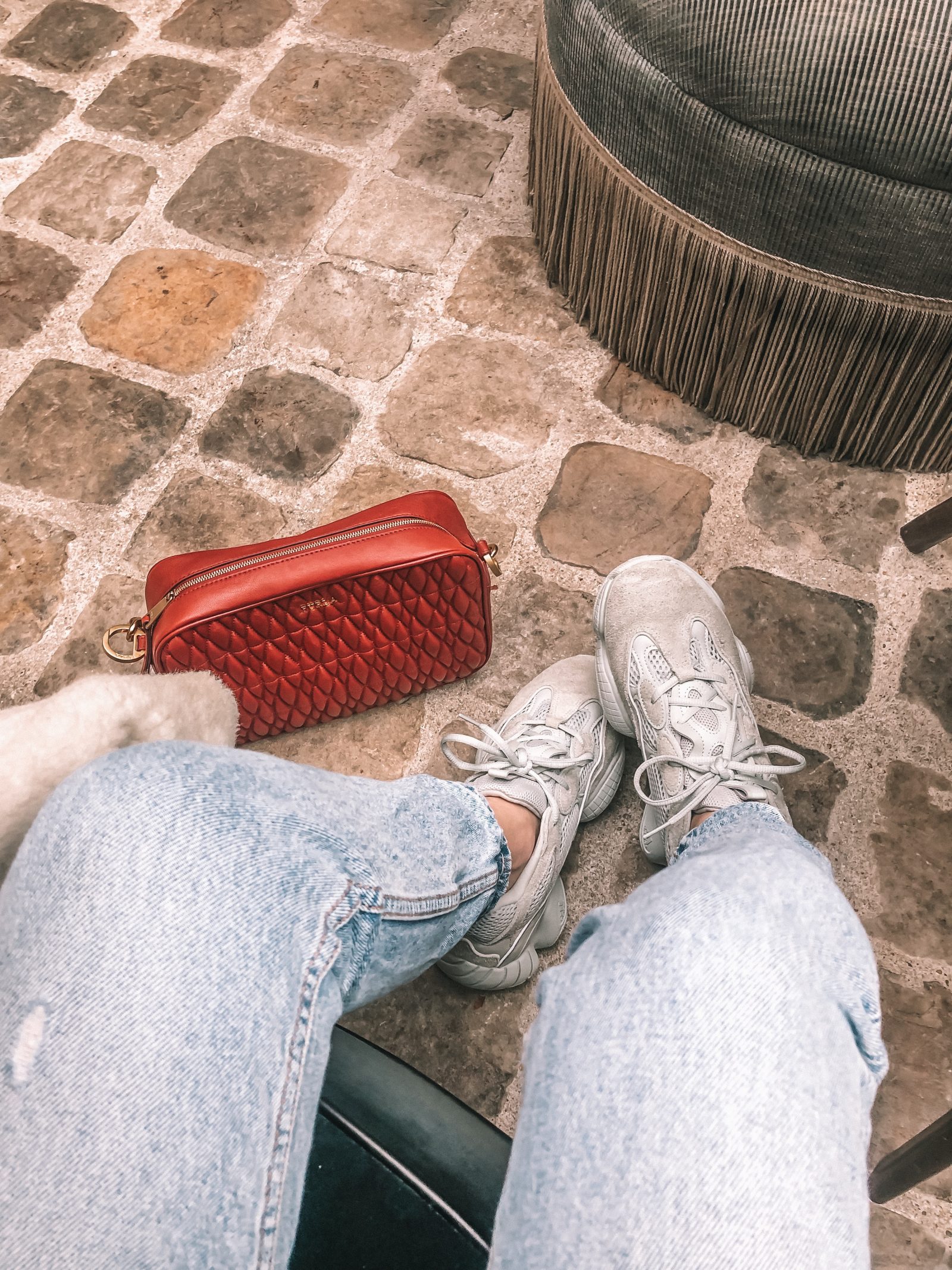 I never saw myself as cool enough to own a pair of Yeezyz but here I am and I have to admit, I am pretty cool with them on no? Maybe saying the word cool makes me 10 times less cool than I think I am? I got the Adidas Yeezy Mudrat 500 and I have to say it's like walking on cushions, an absolute dream.
Adidas Yeezy Mudrat 500
These babies were hard to get hold of as I'm sure you can imagine I think you have to even enter a ballot just to have the option of buying them!? So I went to Threads Styling ( find out more about them here) who source hard to find luxury items for you as a luxury personal shopping service which they do via whatsapp so not only are they always available, it's super easy to use and keep in touch on, honestly I'm now compiling a wishlist of the OLD Celine stock I wish I'd got when I had the chance.
I wanted to show you how I styled them in Paris incase you were wondering whether to get yourself a pair! I thought they'd be super hard to style but it turns out they're just like my Balenciaga, as soon as I actually wore them I realised they go with everything so I'm sure you guys can expect to see them all over my instagram feed always. Get yours via Threads Styling here and the rest of my outfit is linked below!!
OUTFIT DETAILS
*Jumper : Here (On Sale)
*Jeans : Here
*Coat : Here
Bag : Here
Same Bag in Other Colour On Sale : Here
click on the images below to shop!


MY LOOK ON A BUDGET 
click on the images below to shop!