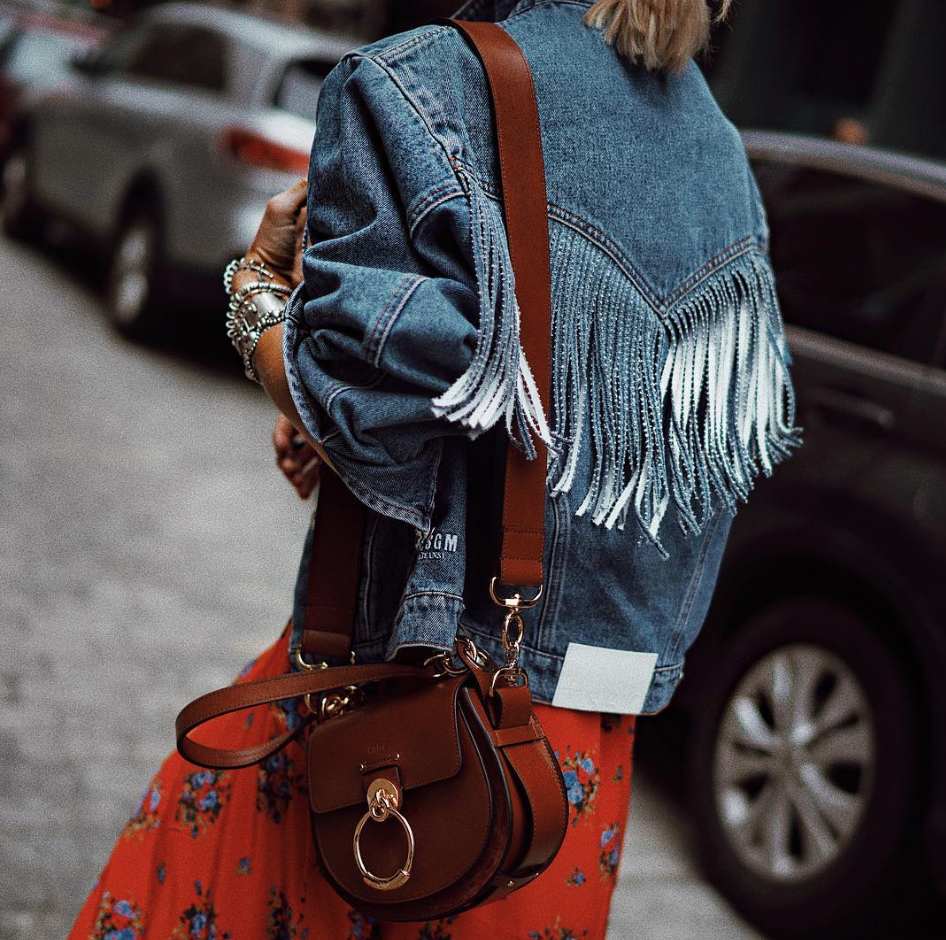 The Chloe Tess bag burst onto the street style scene at NYFW this season where pretty much anyone who's anyone was seen with a variation of the beauty on their arm. And now I need it, this isn't a case of want people. This is the bag of the season, and if there's one bag you're thinking of buying then make it this one!
Every season there's one style that Chloe makes that hits the nail on the head and sets itself as a firm favourite in the fash pack, earning itself a cult status and I can see this one making it's way into the hall of fame alongside the Faye and the Drew. Tess is here to stay girls.
Click on the images below to shop!


The IT Bag Of The Season | Chloe Tess
I first saw it on Mary from Happily Grey and I think she has a couple of colour ways, too much in my opinion and she should definitely be looking to gift one to me. The different ways she styled it over NYFW and the following weeks made me fall head over heels and made me sure that I needed one for my very own! What do you guys think? I've got the drew which is a super similar style but not as structured so I'm feeling a bit of guilt about this particular purchase.
I would definitely recommend this as the bag of the season that has legs on it to last. It's definitely having a moment but like the Faye I see it has lasting power and with such a classic simple aesthetic there's no reason I couldn't see myself ( or you ) wearing it for years and seasons to come! The tan colour really caught my eye, having seen the amazing Happily Grey style it to perfection I also think tan is just the perfect bag colour for my most fave fall outfit ever, blue jeans, trainers and a chunky cream knit, the icing on the cake right?!
I've linked all colours below! I'm particularly loving the red and cream from the collaboration between Chloe and Net-a-porter, something special if you need any more justification about this bag! Just click on the colours to shop and get a closer look!
Click on the images below to shop!

What do you think to the Chloe Tess? Will you be investing or do you think it's got a sell by date?
ALL PHOTOS ARE FROM @HappilyGrey
PS YOU MIGHT LIKE THIS
7 Totally Wearable Autumn Trends
3 Ways To Wear The Oversized Blazer
5 Ways To Style The Balenciaga Triple S Trainers