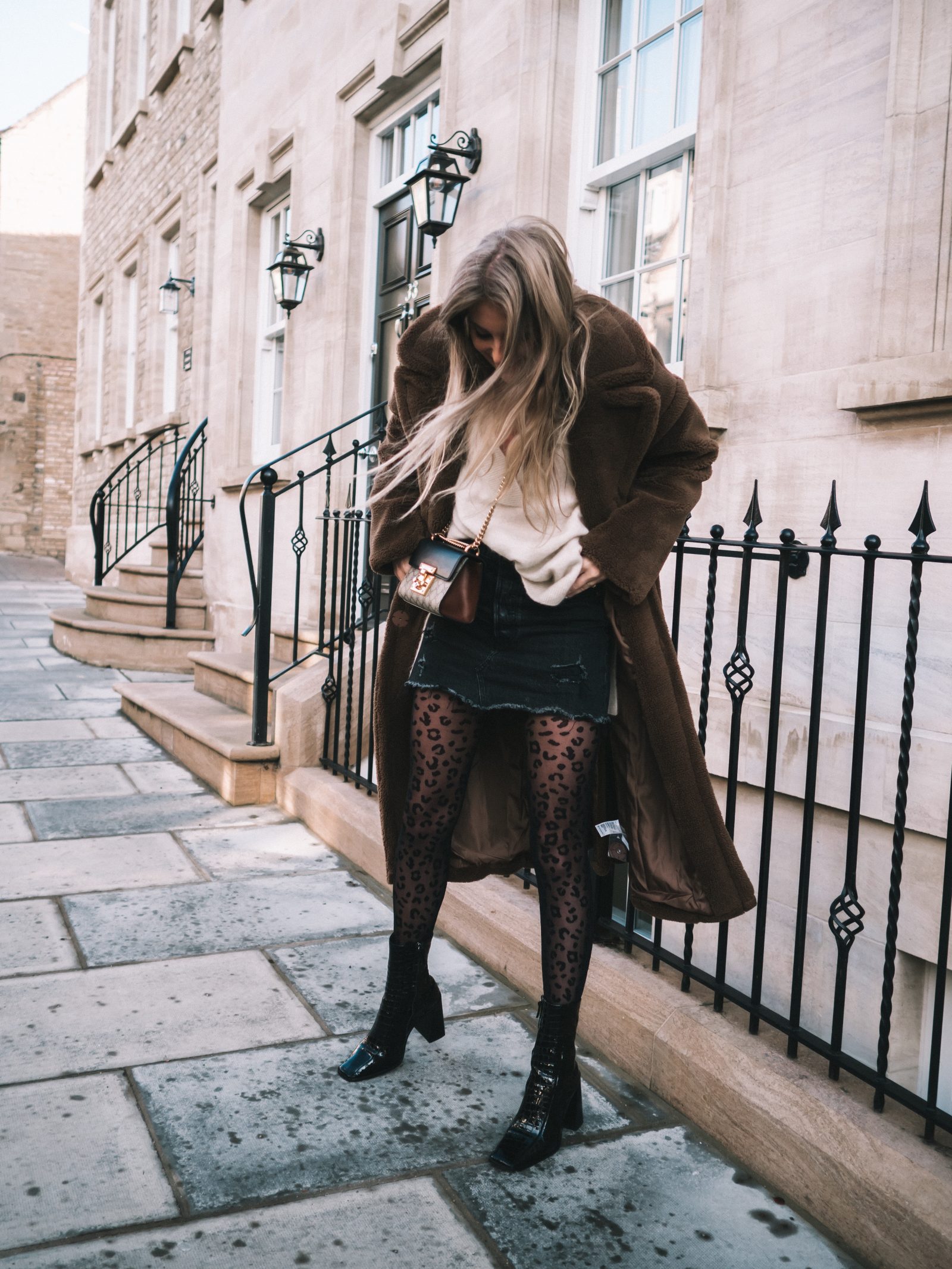 So I'm here today to eat my words guys, I might like tights. For years I've been hugely outspoken about how if you don't want to wear bare legs then just wear trousers but do you know what? Skirts in winter are cute, and tights are warm, and printed tights are even cuter.
I've always been so against them which largely comes from the uncomfortable chafing I get when the gusset is rubbing between my knees because let's face it they never stay up. Since I started working with Calzedonia last year and trying out some more expensive tights (still high street prices just not primark) I realised that a) tights don't have to have a gusset and b) printed tights are so much more fun and can add another dimension to your outfits!
With that in mind, I've put together 5 outfits for autumn that incorperate 5 different pairs of printed tights. I hope I can inspire you to try out tights if you are like me and have the same fear of them or if you normally stick to a simple black pair, maybe I can tempt you to try something fun and new!
PS, you can shop this INCREDIBLE coat here, full details coming in a post soon!
5 Fun Ways To Add Tights To Your Autumn Wardrobe | Tights Lookbook
SHOP THE POST
Click on the images below to shop the looks!

What do you think!? Have I inspired you to try something new or are you already a lover of tights!? I'd love to hear your thoughts! All outfit details are linked above!
PS YOU MIGHT LIKE THIS . .
5 Everyday Autumn Outfits
3 Ways To Style The Oversized Blazer
5 Things On My New Season Wishlist