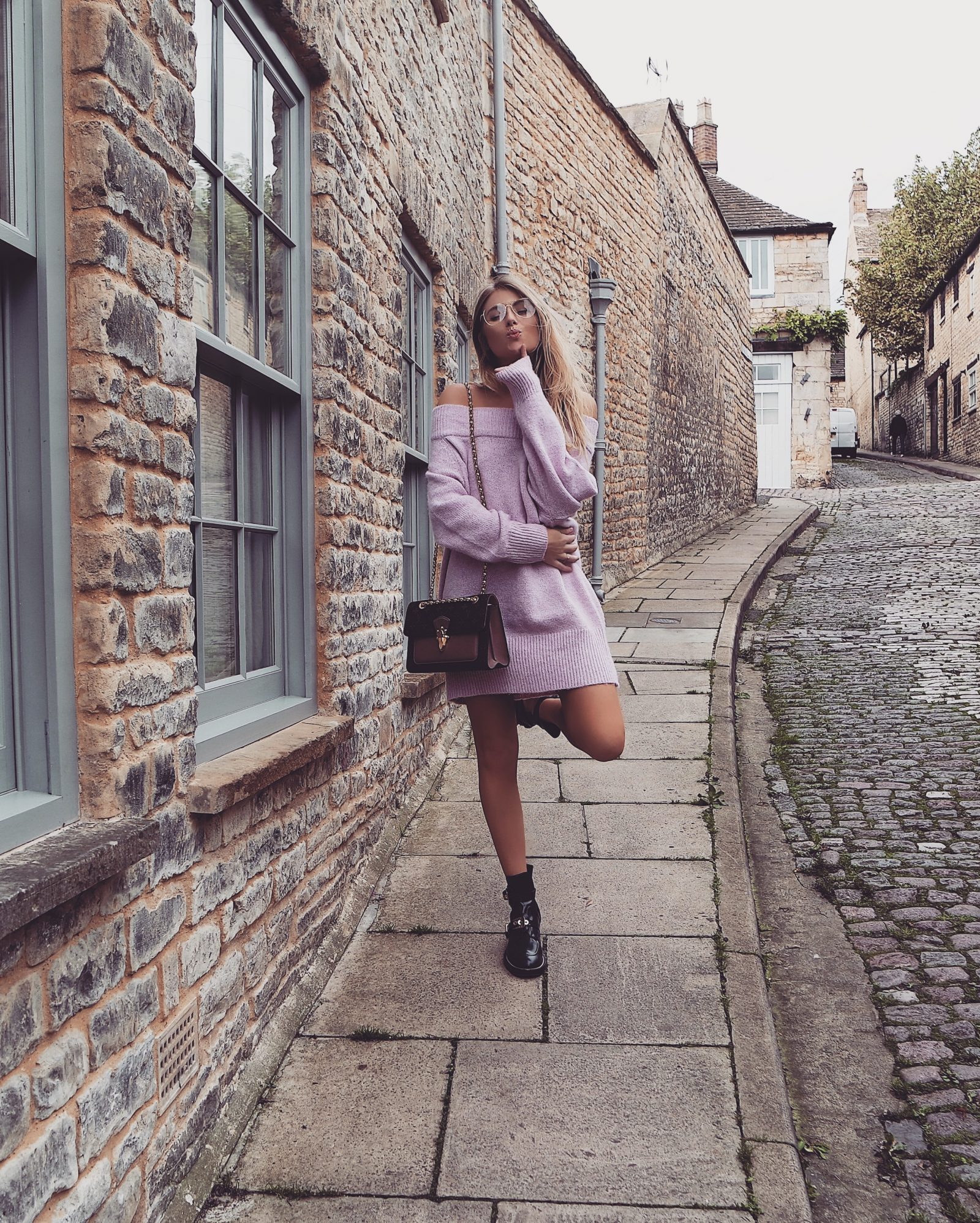 Last minute post inspired by this beauty of a jumper dress. Ordered as a jumper and it turned out to be a dress which was one of those hallelujah moments. Only £24.99 it instantly inspired a purchase of another colour and now it's got me hooked on the jumper dress bandwagon.
Bardot, pink & cosy . . jumper dress of dreams, you tick all of the boxes.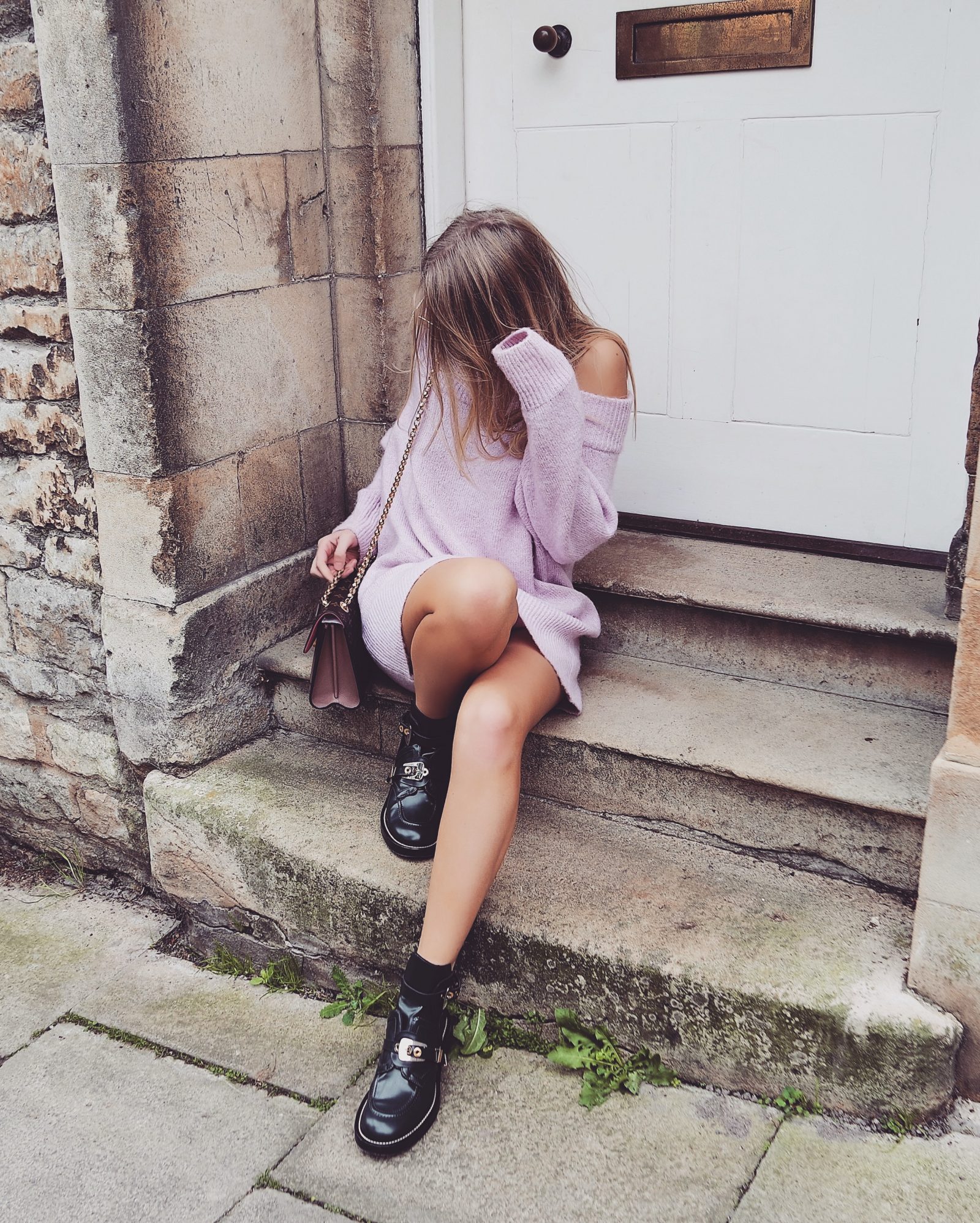 In other news I may have actually gone and worn in my Balenciagas so that they're wearable. It's possible guys, they're officially safe.
P.S – This does actually look good with jeans too, definitely how I'll be wearing it come December.
I went for the jumper dress in a medium because . . . oversized.
OUTFIT DETAILS
*Pink Jumper Dress : Here
Louis Vuitton Bag : Here
Balenciaga Boots : Here
Affordable Alternative : Here
Geek Glasses : Here
*All items marked with an asterix were kindly gifted to me or purchased with vouchers that were gifted to me
Shop the Jumper Dress of dreams in every colour available . .
The Fashion Five
5 jumper dresses I'm lusting after hard.
Click the images to shop the dresses! Which is your fave? The dusty pink is 100% in my basket.
P.S You Might Like
Prince Of Wales Check
Transitional Outfit Ideas
7 Ways To Style The Balenciaga Cut Out Boots