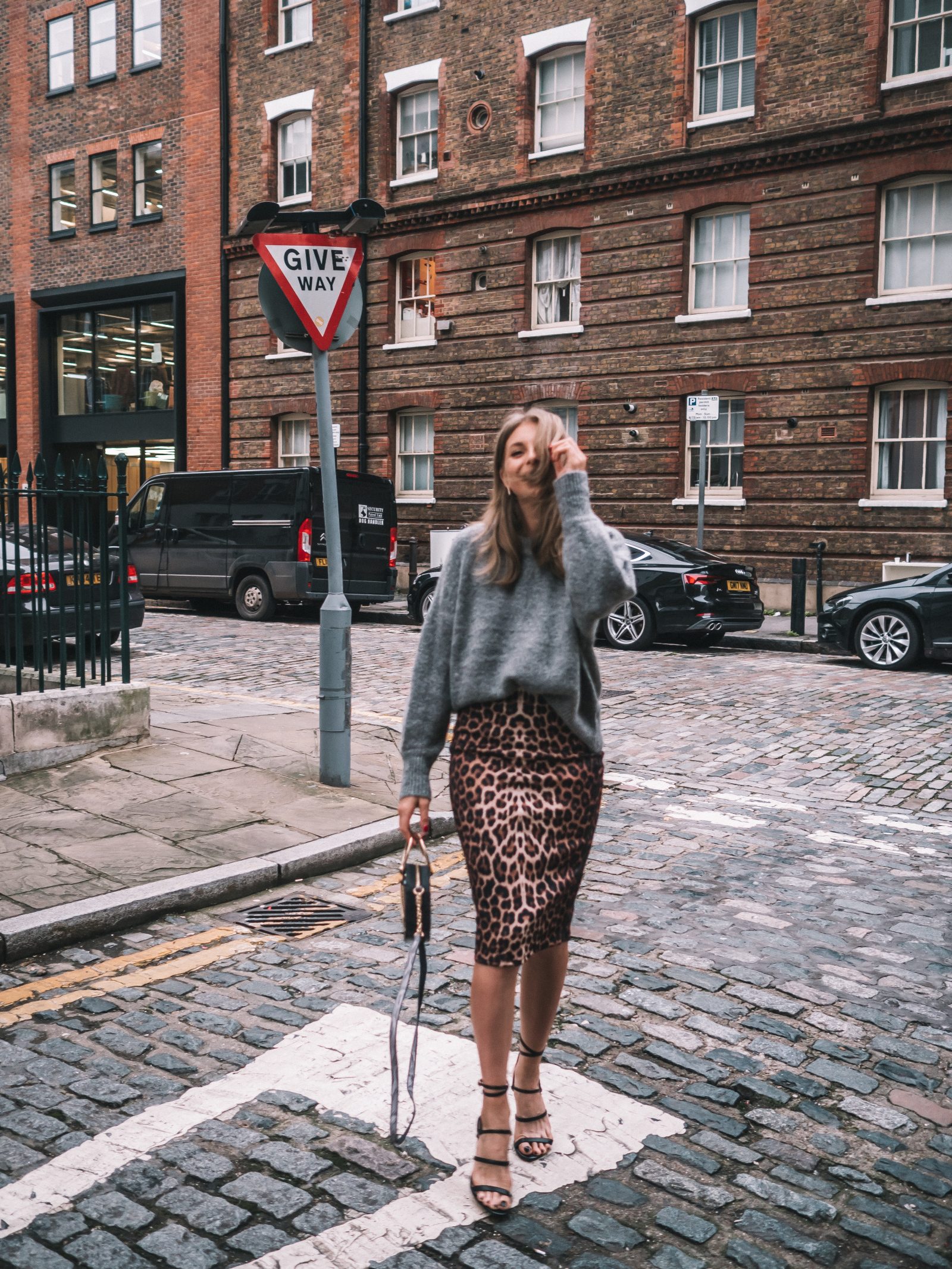 I shot this outfit for a campaign on instagram with River island and quite frankly I loved them and there were so many spares that it felt like such a shame for them to never see the light of day, so here's a blog post! I wanted to share this outfit with you guys because if you're like me ( which I feel like you are if you read my blog right?!) then you don't dress up very often and if it means getting cold or being uncomfortable then it just ain't happening! So here's the perfect casual party outfit for those lazy mofos out there like me!
Click on the images below to shop!




The Perfect Casual Party Outfit
There are two reasons why this is the perfect casual party outfit; there's minimal skin out so you won't get cold and a jumper and stretch clothing is involved. Must I add anything else? Of course the strappy heels aren't an ideal situation for the cold and warm but let's face it, without those you may as well be in your pjs. They add that PZAZ you need to make it a look worthy of the evening.
What do you think? I really really want to do a lookbook on this too but time is creeping on so for now I've done a little one with 3 outfit ideas all super casual and comfortable but still suitable for an evening out on the town! I hope you guys enjoy! Let me know which is your favourite look! This has to be mine for sure!
OUTFIT DETAILS
*Grey Jumper : Here
*Leopard Skirt : Here
*Strappy Heels : Here
*Circle Bag : Here
*Gold Earrings : Here
*All items marked with an asterix were kindly gifted to me
Click on the images below to shop!




More Casual Party Outfit Ideas
SHOP THE VIDEO
Click on the images below to shop!




PS YOU MIGHT LIKE THIS
The Best Beauty Gifts Under £100
Wonderbra | The Best Bra For Partywear
Where To Get The Best Knitwear On The High Street
CLICK HERE TO SUBSCRIBE TO MY YOUTUBE CHANNEL