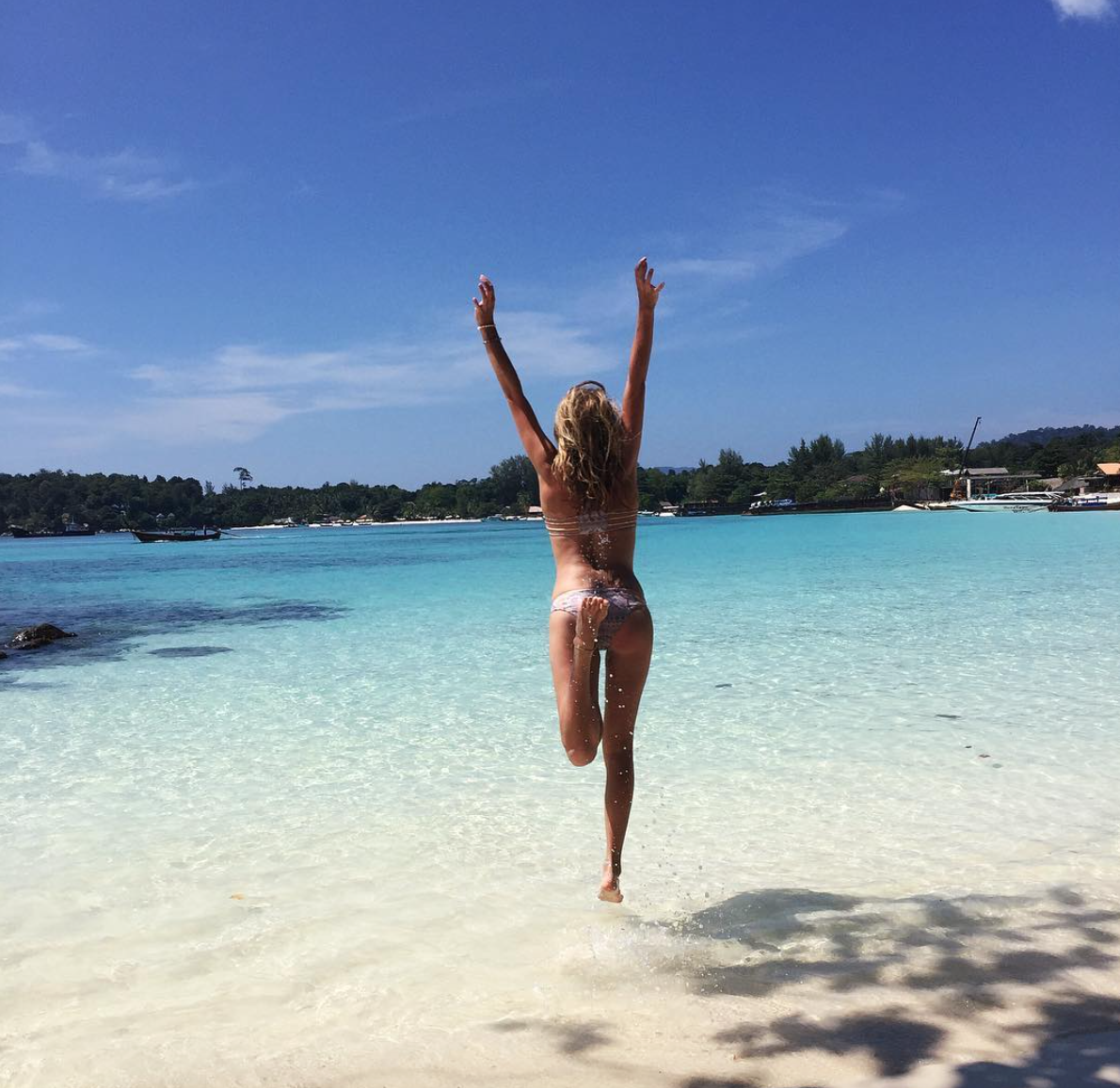 I thought about this post idea whilst I was laid on a mattress that resembled a brick wall(concrete floor) in a bamboo hut that resembled a shed, sweating my arse off whilst a fan tried to cool me down on one side and an army of mosquitos tried to eat me on the other – welcome to travelling.
I've been struggling with blogging whilst I'm away for many different reasons and when I look at the likes of Ohh Couture my favourite travel blogger slash all round blogger I think, why can't I get it right? The answer? Because I'm actually travelling . . and my boyfriends not a photographer but lets not get into that one!
The Realities of Travel Blogging When You're Actually Travelling
One of the main issues has been the lack of aesthetically pleasing accommodation. I'd be lying if I wasn't picturing the marbled floored, balcony viewed insta's I'd be posting when I set off from Gatwick 3 months ago . . oh how I was wrong! It's definitely been more bamboo hut with cold water and a concrete mattress than all white & marble #bathroomgoals and balcony shots.
I've also been really ill recently which I hope will explain my absence to some extent!! I basically got a mouth infection of some form – a mouth full of painful ulcers that prevented me from talking, eating and just being awake was agony! This gave way to a cold which developed into a chest infection which leaves me at just about starting to feel human again for our last 2 weeks!
I'm definitely not cut out for this travelling malarky! Don't get me wrong I have loved every minute of it but I would be lying if I said I wasn't looking forward to my mattress, my doggy and most of all getting stuck back in to work! It has however given me a new taste for travel and I can't wait to explore more of the world but just next time I'll make sure its for less time and the #bathroomgoals are real.
All of these shots were taken in Koh Lipe in Thailand and it's got the best beaches we've been to so far!! The whitest most powdery sand and the clearest waters that actually look like a swimming pool and you can see all of the fishes underneath! I'm usually scared of deep water incase theres something underneath me but when it's as clear as this I was jumping off the kayak and snorkelling care free!!!
Follow me on Instagram to stay up to date and if I don't post before I will see you when I'm back!!!