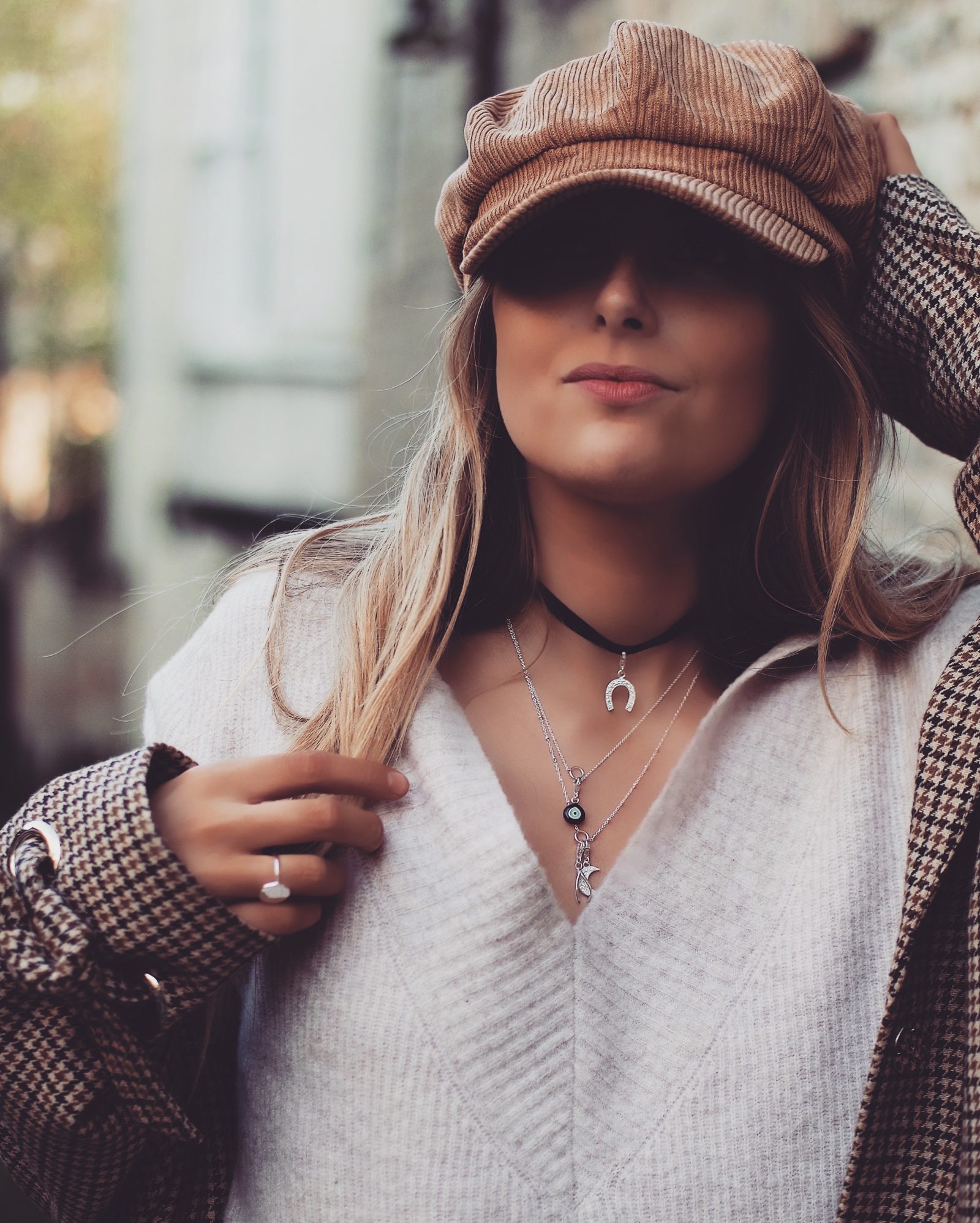 Layering necklaces. There's no art to it I hear you say, the more the merrier I hear you say.
Wrong.
There's a fine line between not enough and too much. Thomas Sabo Charm Club has created the ultimate piece in neck styling and I'm here to guide you through.
How To Layer Necklaces
The key in layering necklaces is height. Or length?
The Thomas Sabo silver charm necklaces are ideal for cheats. Landing perfectly above one another, the lower style has the most beautiful delicate bobble detail which even makes it look good sans charms.
But let's face it. The charms are where it's at.
Add a choker and you're all set. I usually go for a dainty choker or shorter necklace of the same metal variety but I couldn't help but fall for this velvet style choker. Add a charm and you've got the perfect balance of skin & metal.
The Thomas Sabo Charm Club
The charm collection is extensive. As you can see I went overboard, a girl can never have too many options. Plus you can mix & match depending on your mood so why not?
For this look I added the horse shoe for luck, the Nazar's eye for protection (and I think they're pretty), The wishbone also for luck and the moon because . . it's cute and apparently it means protection.
What do you think of my choices? Now I just need the bracelets to add my other charms.
OUTFIT DETAILS
*Choker : Here
*Silver Double Necklace : Here
*Horse Shoe Charm : Thomas Sabo
*Nazar's Eye Charm : Here
*Wishbone Charm : Thomas Sabo
*Moon Charm : Here
*Ring : Here
*Hat : Here
*Coat : here
*Knit : Here
*Jeans : Here
*Superga : Here
*All items marked with an asterix were either gifted to me or purchased with a voucher that was gifted to me
P.S You Might Like This
What I wore | My Favourite Outfits This Month
Affordable Knitwear | 10 Knits Under £25
Why I Fell For The Pink Velvet Blazer
This post is in collaboration with Thomas Sabo though all thoughts, opinions and creative direction are my own