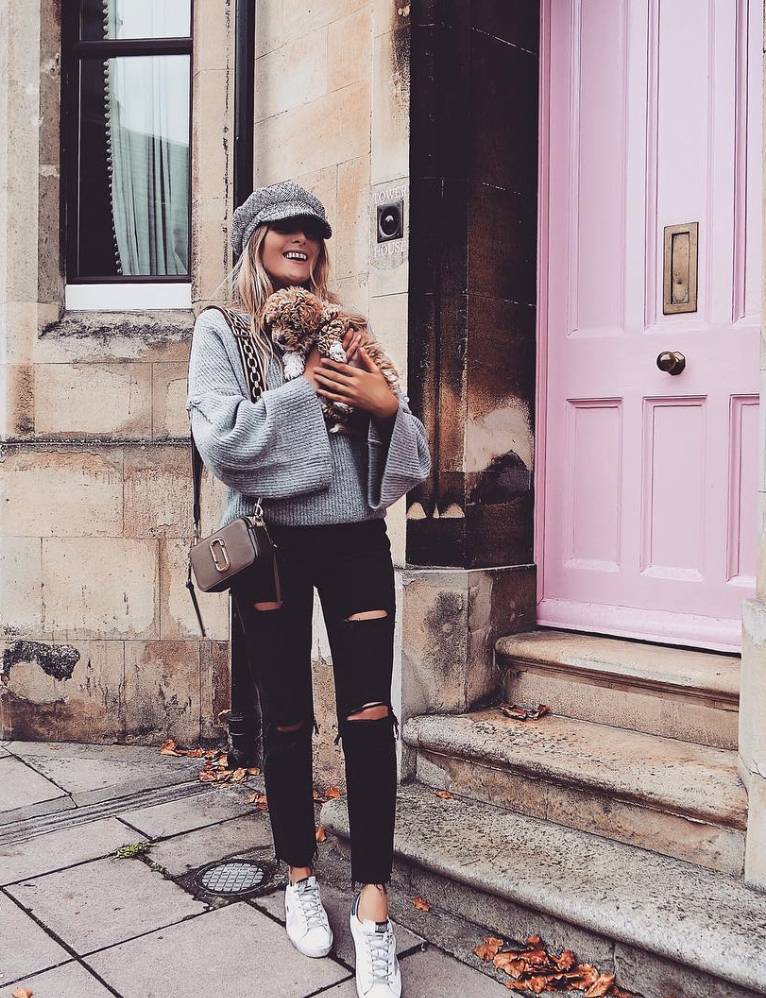 What I wore.
Well not everything I wore, just my top 5 favourite looks! Sharing the pieces I cannot stop wearing and the looks I've been relying on heavily over the past month. Obviously you'll know that for any of my looks the ultimate accessory of late has to be Penelope. The cutest dog in the whole wide world.
Let me know what your favourite look of mine was this month and whether it was one of the looks I included or you're going rogue! I think of all my favourite the above is my all time fave because it every piece of the outfit is a favourite of mine! These trainers are my favourite's not only because they look amazing (and Sincerely Jules has them) but also because they're hands down the comfiest shoes to ever have graced my feet.
What I Wore | Favourite Outfits
Shop The Looks
I've linked each piece of my looks down below where you can click on the images to be taken directly to where the product is from. I've also added my sizing for each piece in the description box of my youtube channel so head over there if you're unsure on what size to take!
OUTFIT 1
OUTFIT 2
OUTFIT 3
OUTFIT 4
OUTFIT 5
P.S You Might Like This
Layering Necklaces | Thomas Sabo Charm Club
Affordable Knitwear | 10 Jumpers for under £25
The Christmas Party Edit | Partywear Lookbook