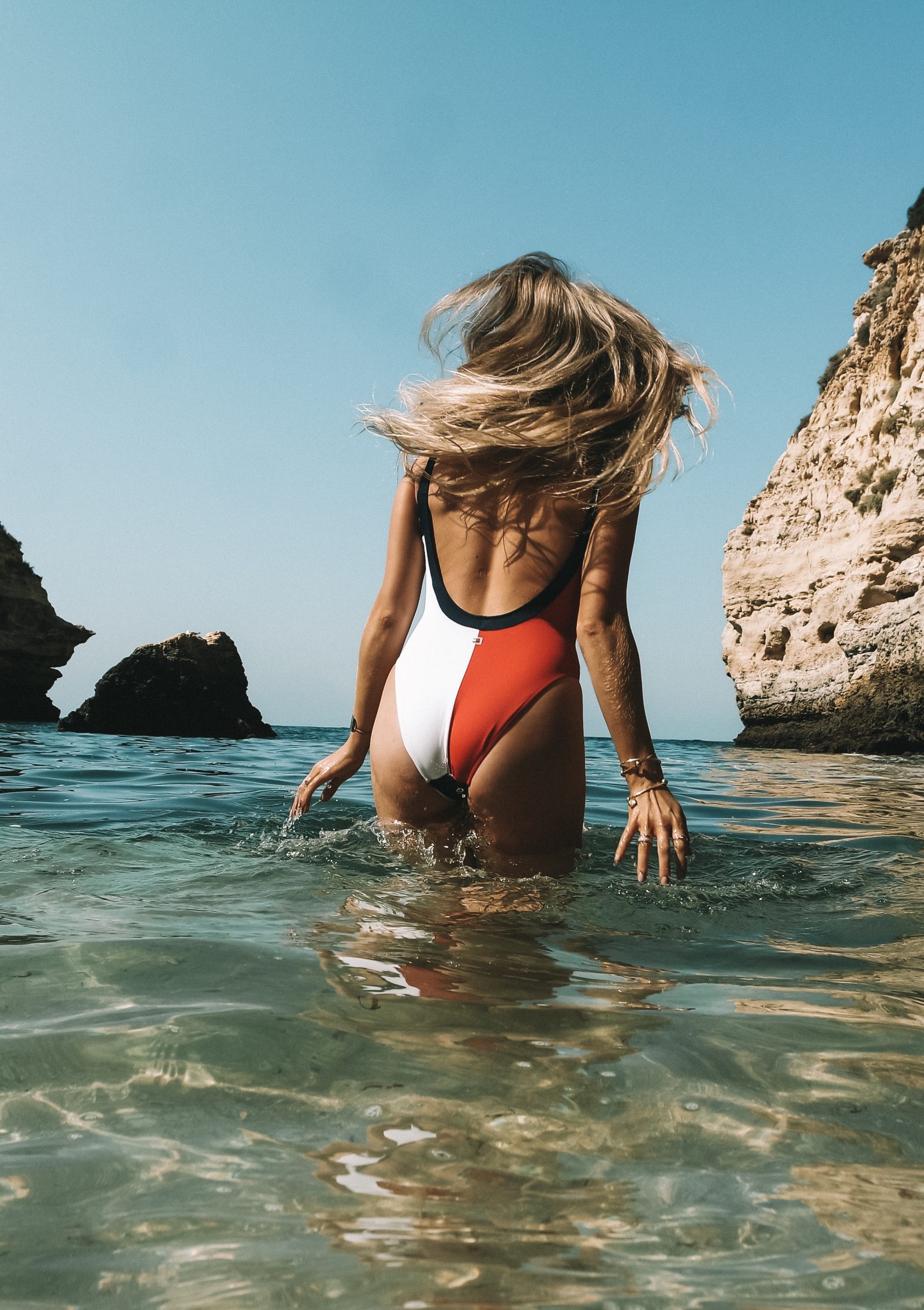 This holiday I discovered the difference between a swimsuit that looks good and a swimsuit that's actually for swimming in. You see as a blogger it's often about the look of a swimsuit to get that all important insta shot but then when it comes to actually swimming, sometimes it doesn't quite cut the mustard.
I've had numerous nip slips, missing tops, supersonic wedgies . . you name it, I've had it. Let's just say, most of my bikinis and swimsuits are for photographic purposes or at the most a light dip. Not for the Kamakazee at slide and splash. So if you're looking for swimwear that not only looks chic AF but also stays up when the going gets tough then this Tommy Hilfiger swimsuit is the one.
Click on the images below to be taken directly to the product pages!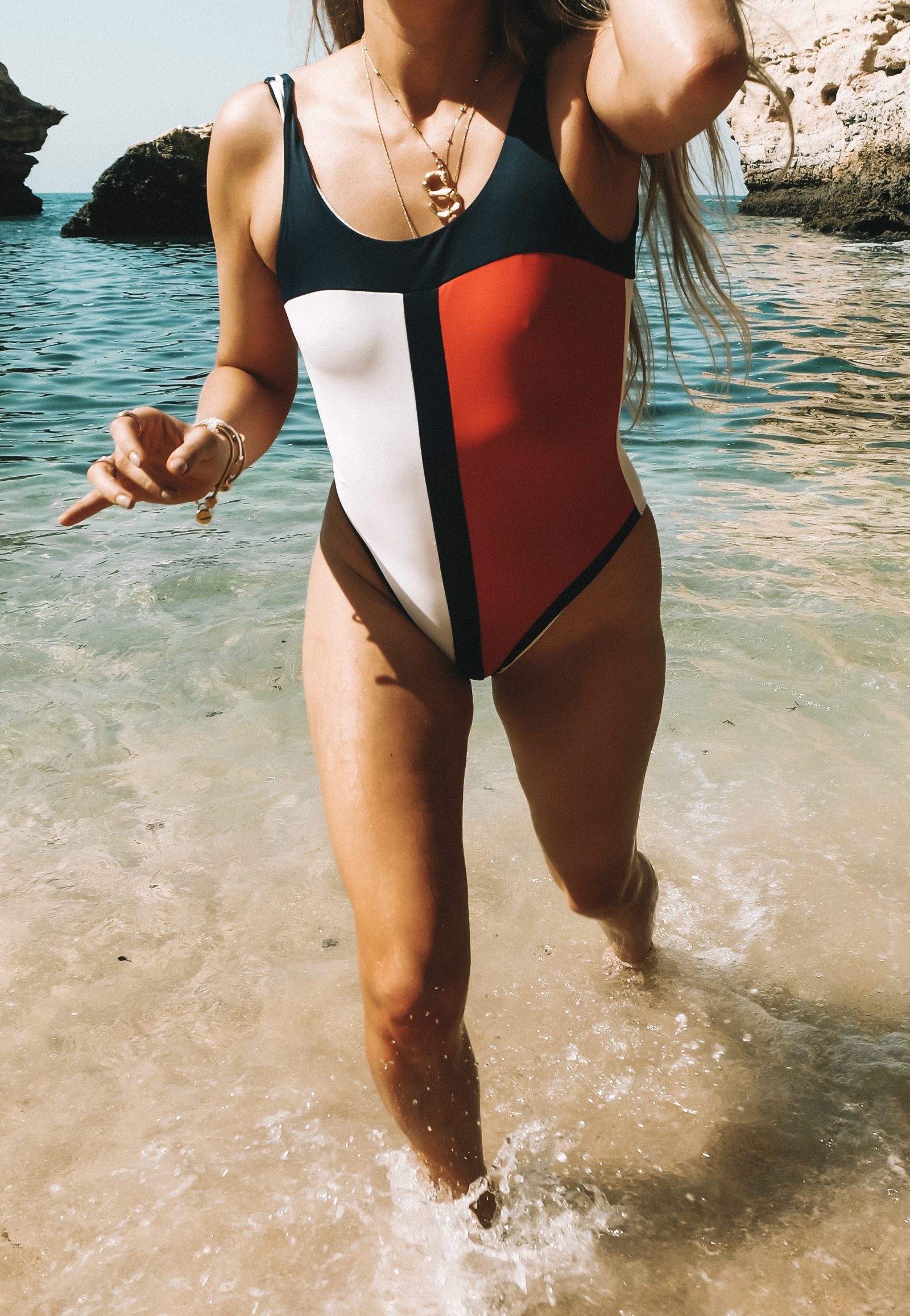 TOMMY HILFIGER SWIMSUIT
Me and Jack took these shots early one morning in the Algarve in Portugal at our private beach . . . well the hotels private beach and no one else was there so that counts right? It's funny some of my favourite shots were the out takes when I was actually running and not pretending to run like the one above! Thats my, give me the camera run back.
The thing I love the most about this Tommy Hilfiger swimsuit is the back of it, number one thing you need for a good holiday insta shot is a drool worthy back to your swimsuit and the scoop on this is perfectly located to show plenty of back whilst not being ridiculously low as to make it impratical. PLUS the line down the middle is super flattering and the bottom isn't a wedgie . . can I get an amen? I know wedgies are in but unless you squat daily or have a talent for facetune they just aren't always your best friend . . particularly at waterparks . . ouch.
Also guys, I promise I took my Celine necklace off before I actually wen't swimming, how gorgeous is it though? They still have it online here, I got the big one! Or I also found these super cute alphabet necklaces for £45.00 if you want something more affordable!
What do you think to the Tommy Hilfiger swimsuit? Also how beautiful is this beach? I have so many more posts coming on Portugal and each place we went with tips and tricks I just need the time to sit down but I promise you they're coming soon! Leave me a comment and let me know where you guys went on holiday this year and if you've ever been to Portugal! I really want to go back and explore more locations of this beautiful country! Give me your top picks!
OUTFIT DETAILS
*Tommy Hilfiger Swimsuit : Here
*Tommy Jeans T Shirt : Here
*Tommy Hilfiger Sunglasses : Here
Celine Necklace : Here
Affordable Alternative

*All items marked with an asterix were kindly gifted to me
Click on the images below to be taken directly to the product pages!




PS YOU MIGHT LIKE THIS
CLICK HERE TO SUBSCRIBE TO MY YOUTUBE CHANNEL