My Top packing tips
Today I've teamed up with CollectPlus to share with you my top packing tips. As most of you will know I'm off on my travels for 3 months a week today – seriously getting real now. With just a backpack for 3 whole months I've learnt some serious skills and become a packing pro. These are just my tips on the clothing side of things because you don't even want to know the list of toiletries I'm taking just in case they don't have tampons in South East Asia . . you can never be too safe.
Pick A Colour Scheme
This is one of my top packing tips for getting the ultimate capsule wardrobe, one that you can mix and match to your hearts content. Pick a colour, or a couple of colours that compliment one another if your that way inclined, and stick to it/them. This way you're guaranteed that your tops & bottoms will match up perfectly meaning maximum outfit to item ratio.
Pack Key Pieces
There are certain items that no holiday wardrobe is complete without. Some pieces can be added or doubled as you like, but make sure you've got these key pieces and you'll be sure to have something for every occasion.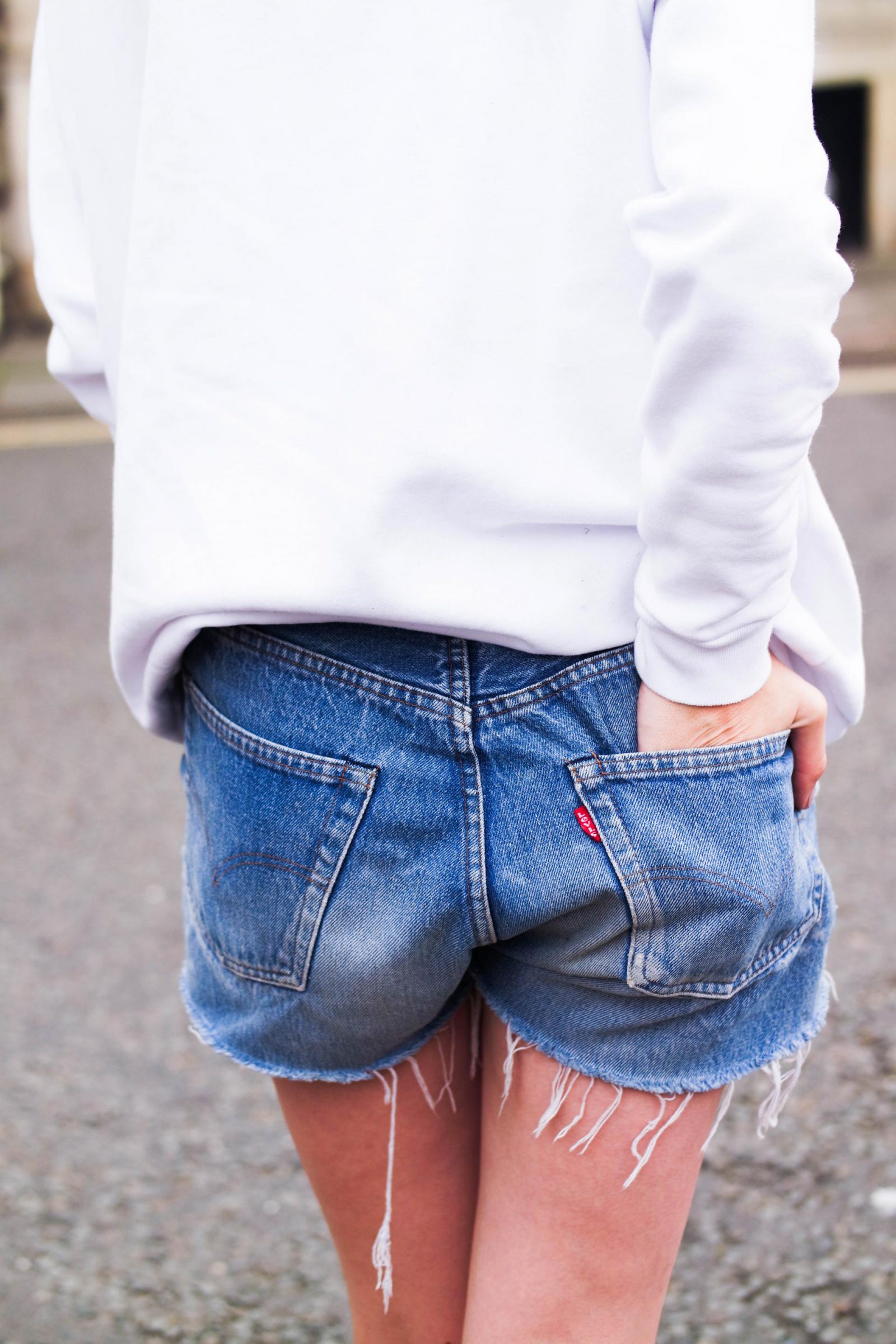 Denim Shorts
I don't even feel like I need to explain this one. Denim shorts are just a given when it comes to a holiday wardrobe. Dress them up, dress them down, wear them to the beach . . the options are endless.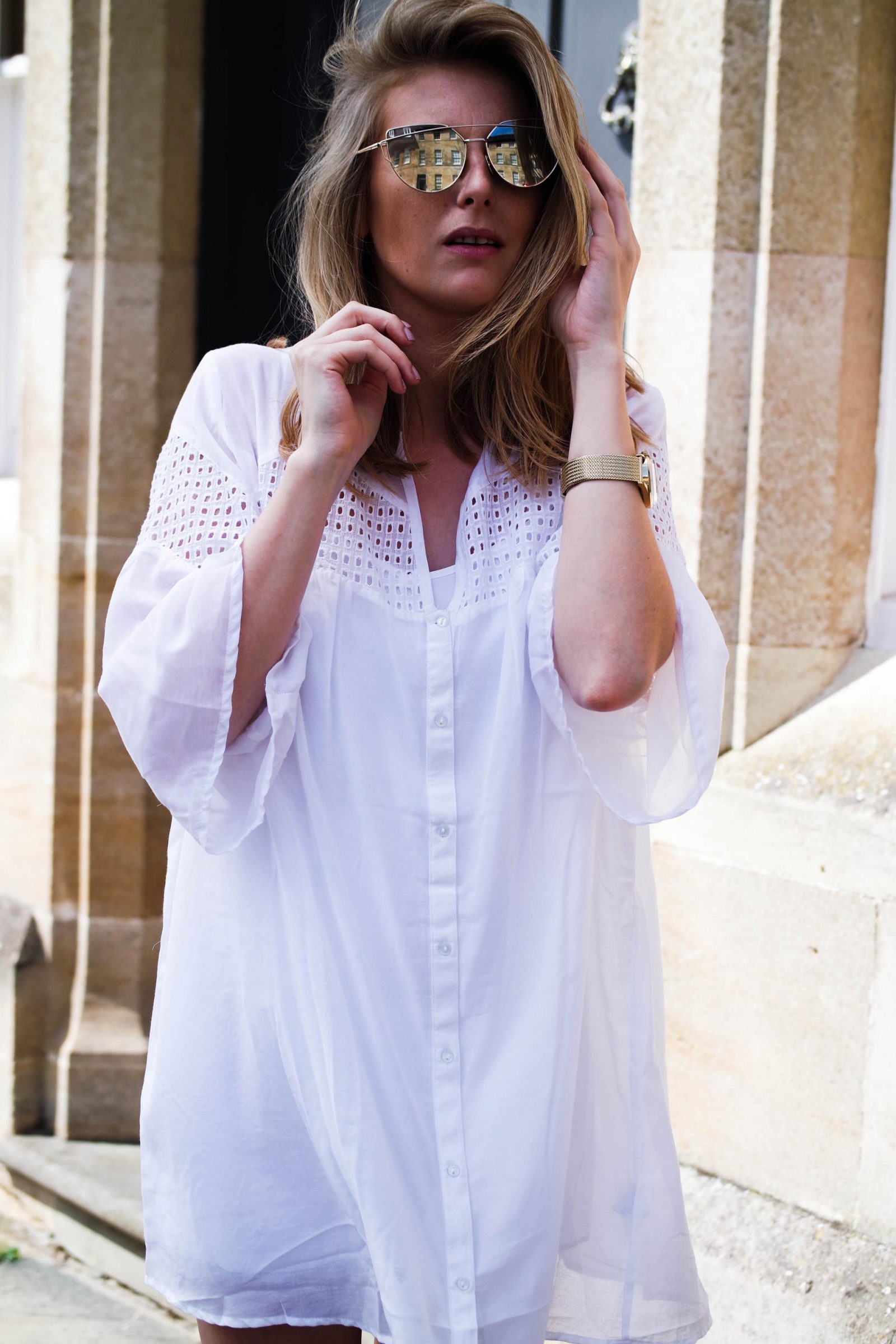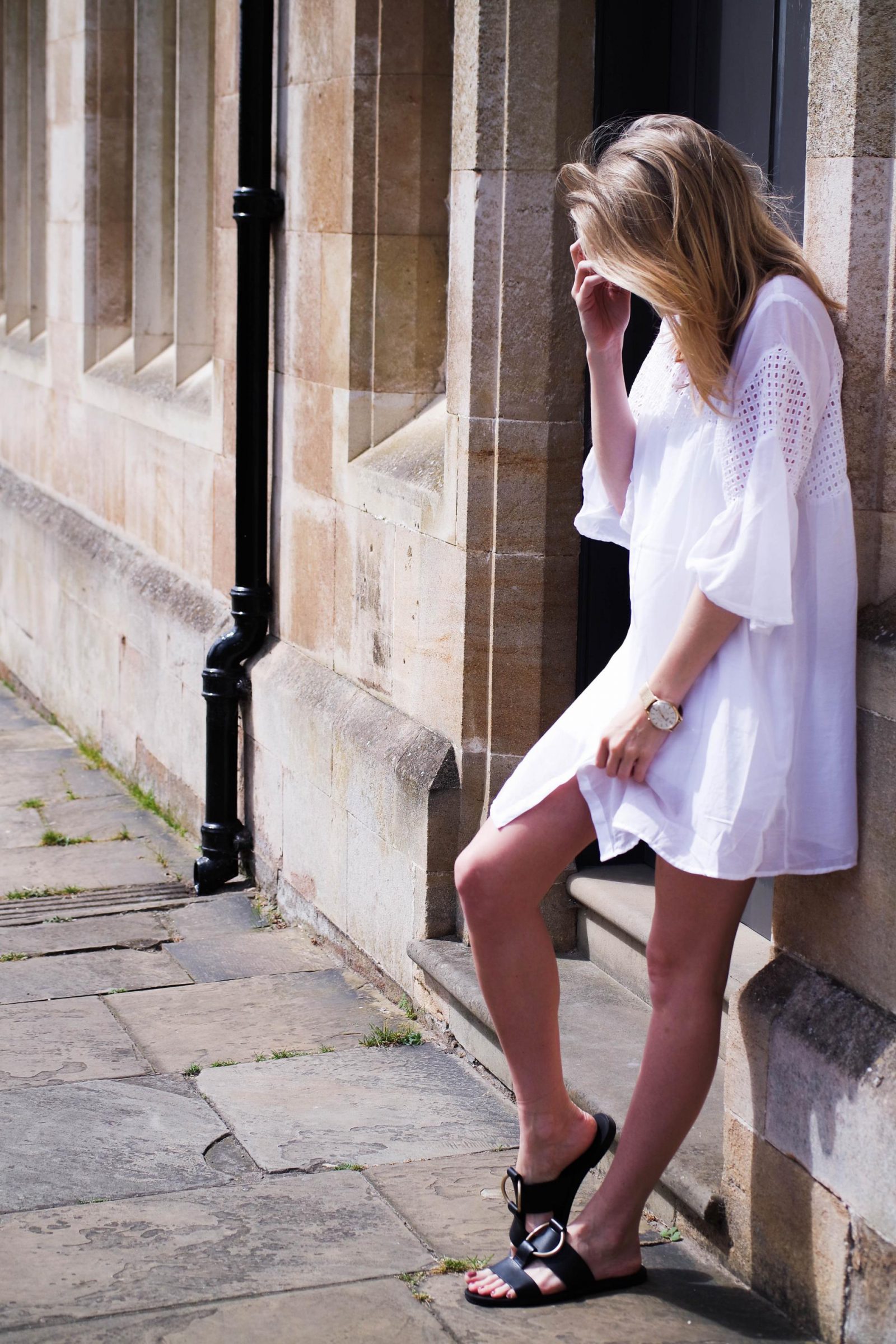 Beach Dresses
Beach dresses are my new go to. I never used to be much of a dress kinda girl but I've recently embraced my inner girl and dresses and me have become the best of friends. Because I'm looking to maximise the items I pack, I've opted for lots of coverup style beach dresses like the one above. They're slightly see through but add a slip to your case and you can wear your cover ups in the evening or out and about as well!
Notice that this particular one could be worn open as a kimono style jacket, tucked into shorts as a top, as a beach cover up or over a slip as a dress – if that's not value for money I don't know what is!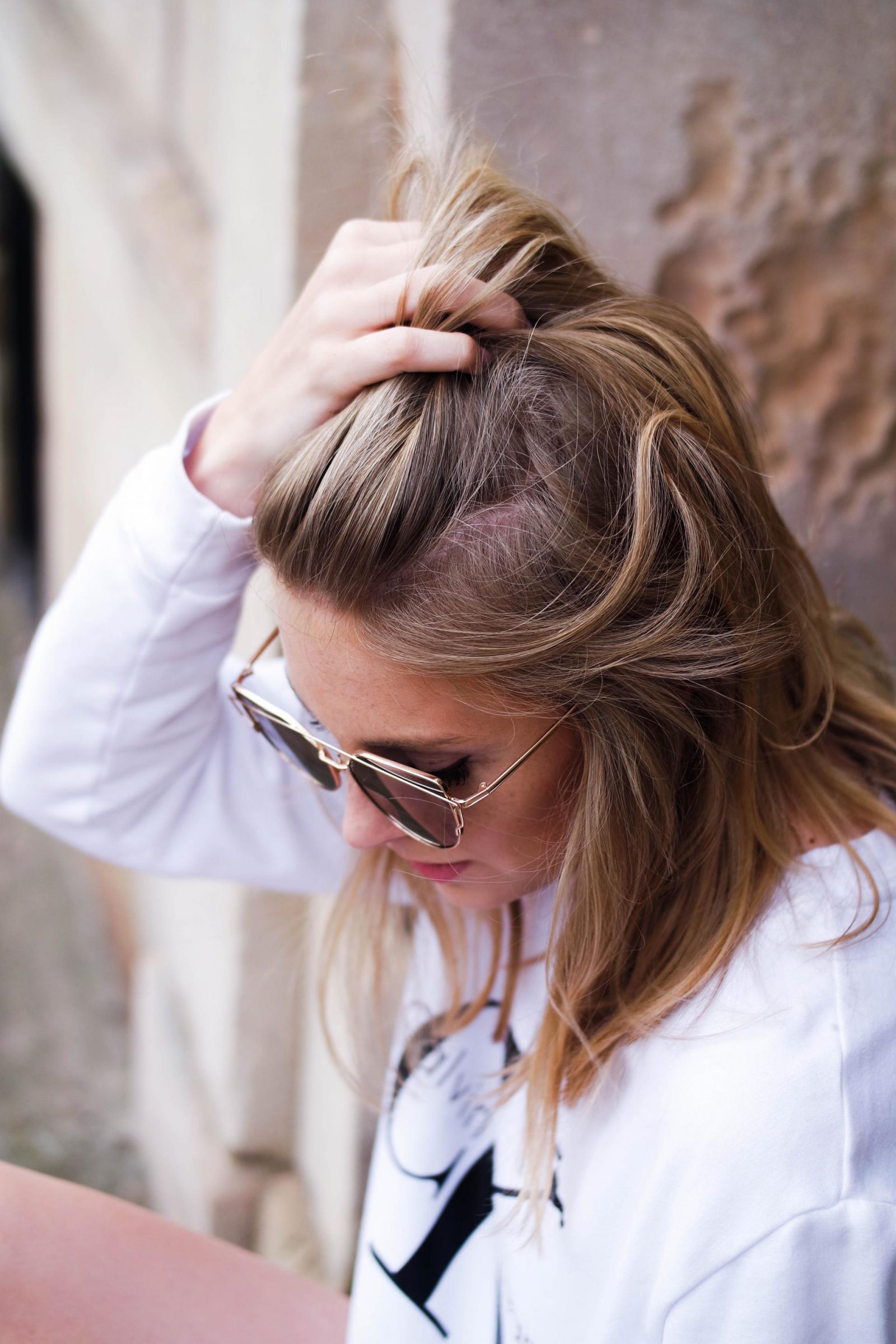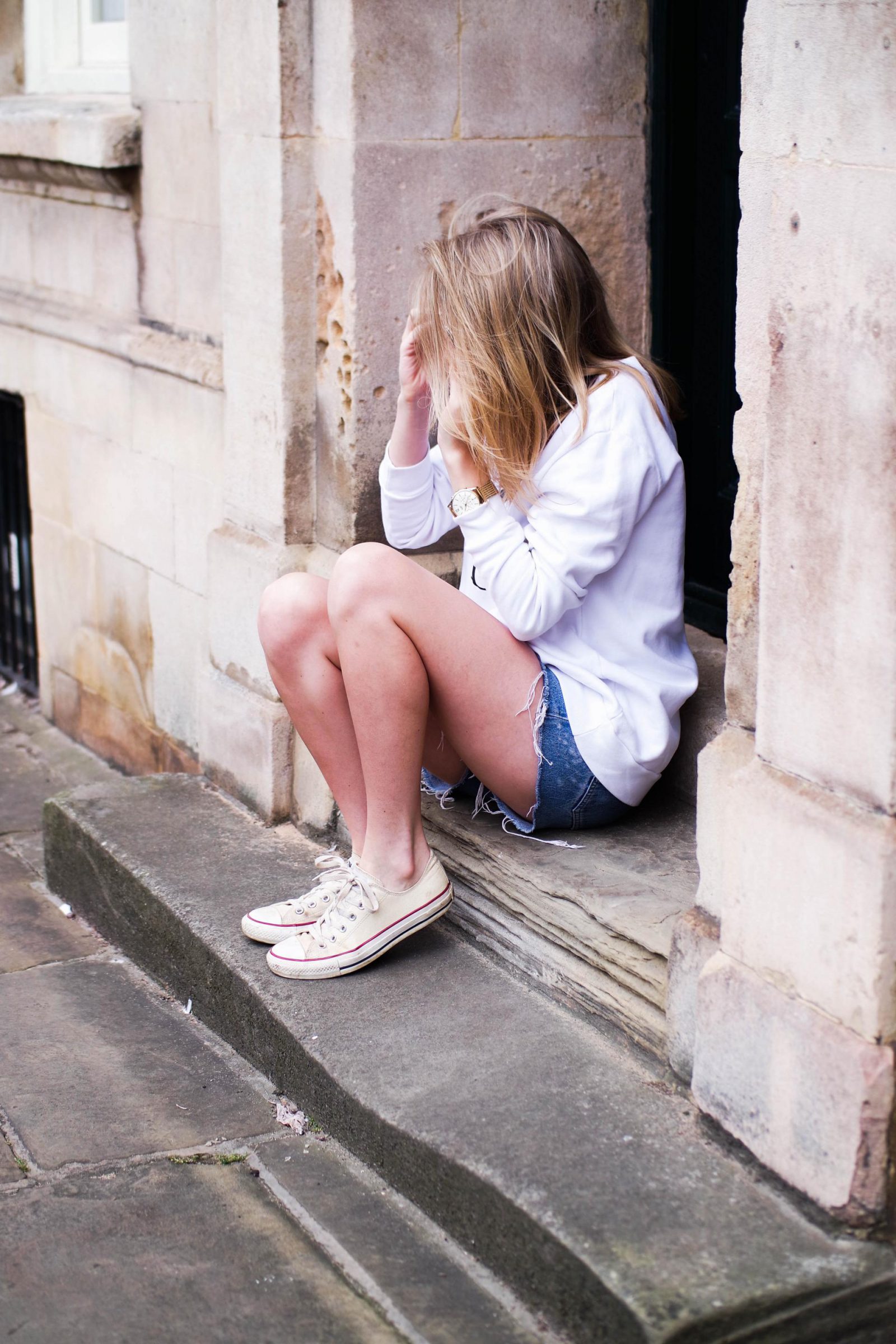 Comfy Jumper
Now this may seem like an odd choice but sometimes I get really cold in the evenings if I've laid out in the sun too long. I also love to have a jumper to put on in the flight or on bus journeys etc. It's just nice to have a layer with you. Trust me you'll thank me later!
I also like to take a pair of trainers with me for any "activities" that aren't swimming and sunning!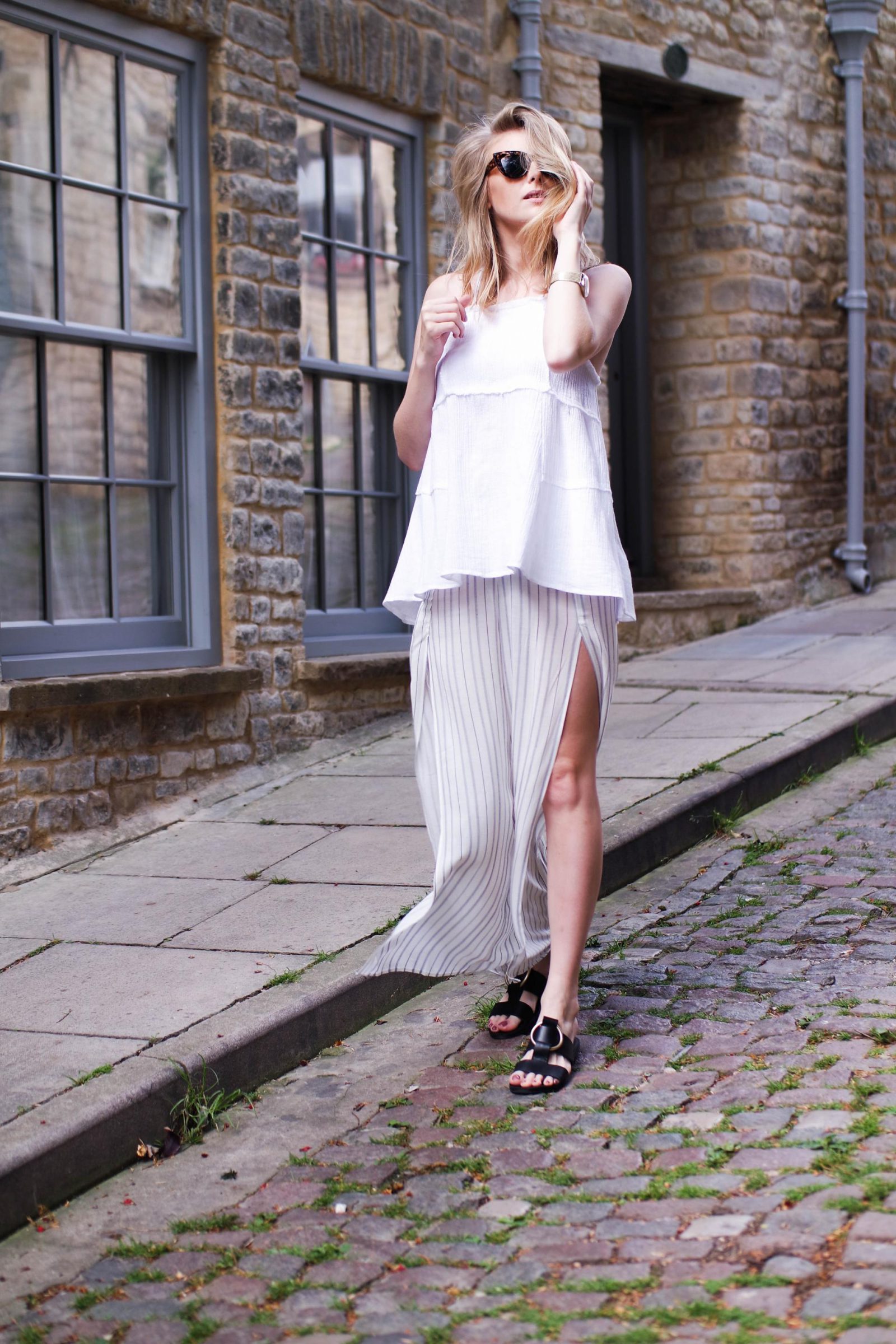 Lightweight Trousers
This is a new one to me. I never used to be one for trousers but in my old age I've realised how much I love to have the option on holiday. Obviously that's if you can even call these trousers, oh hi leg!
If you've got sunburn and want to rest your legs, if your going somewhere you need to cover up, or if you just generally want to cover up for once, it's so nice to have that other option!
Check The Weather
Checking the weather before you go is such a good tip if you're going on a singular trip. For me, I know everywhere I'm going has a tropical climate which means rain. So alongside my bikinis I'll be taking a pac-a-mac.
Stay organised
Don't panic pack! Being organised is one of my key packing tips and I am struggling so hard with this one right now. Last minute parcels are coming daily!! This is where CollectPlus have really helped me out! I'm torn between waiting in for my parcels (not much time to reschedule those deliveries and what if it doesn't fit and I need to re order!?) and getting my eyebrows done, my bikini line waxed and seeing my friends & family one last time before I go.
All I can say is, thank god for CollectPlus. I only recently discovered that I can opt into it on pretty much all of my favourite shops (full list here) at the checkout. My parcels now go safely to a local shop so I can be safe in the knowledge that they'll be waiting for me once my brows are HD ready.
Don't overpack
Over packing is the worst thing you can do. Even if you have the space. It's just confusing. If I have too much choice it takes me 10 times longer to get ready. And lets face it, when I'm in Bali I'm not going to want to be stood around picking what top to wear am I?! Less choice is a good thing!
Plan Your Outfits
Another one of my packing tips is to think about the activities you'll be doing (hello pac-a-mac & converse) before you pack and plan your outfits. Is the furthest you'll be going to the local beach? Or are you planning on visiting a michelin star restaurant? All of these things need to be considered!
CollectPlus have an amazing new feature, The Wanderlust Wardrobe, you can use to plan your outfits and it actually tells you about temperatures and what to expect from your destination. Try it for yourself!
Planning your outfits also helps with the above point and prevents over packing!
Pack Versatile Pieces
I've said this before about the beach dresses and I'll say it again, versatile pieces are King. Try to pack as many things you can that have multiple uses or can be dressed up or down. I think this is one of the most useful packing tips I have!
I would love to hear any of your guys pro packing tips! Do you use any of these or have you got your own secret packing hacks you've developed over time!?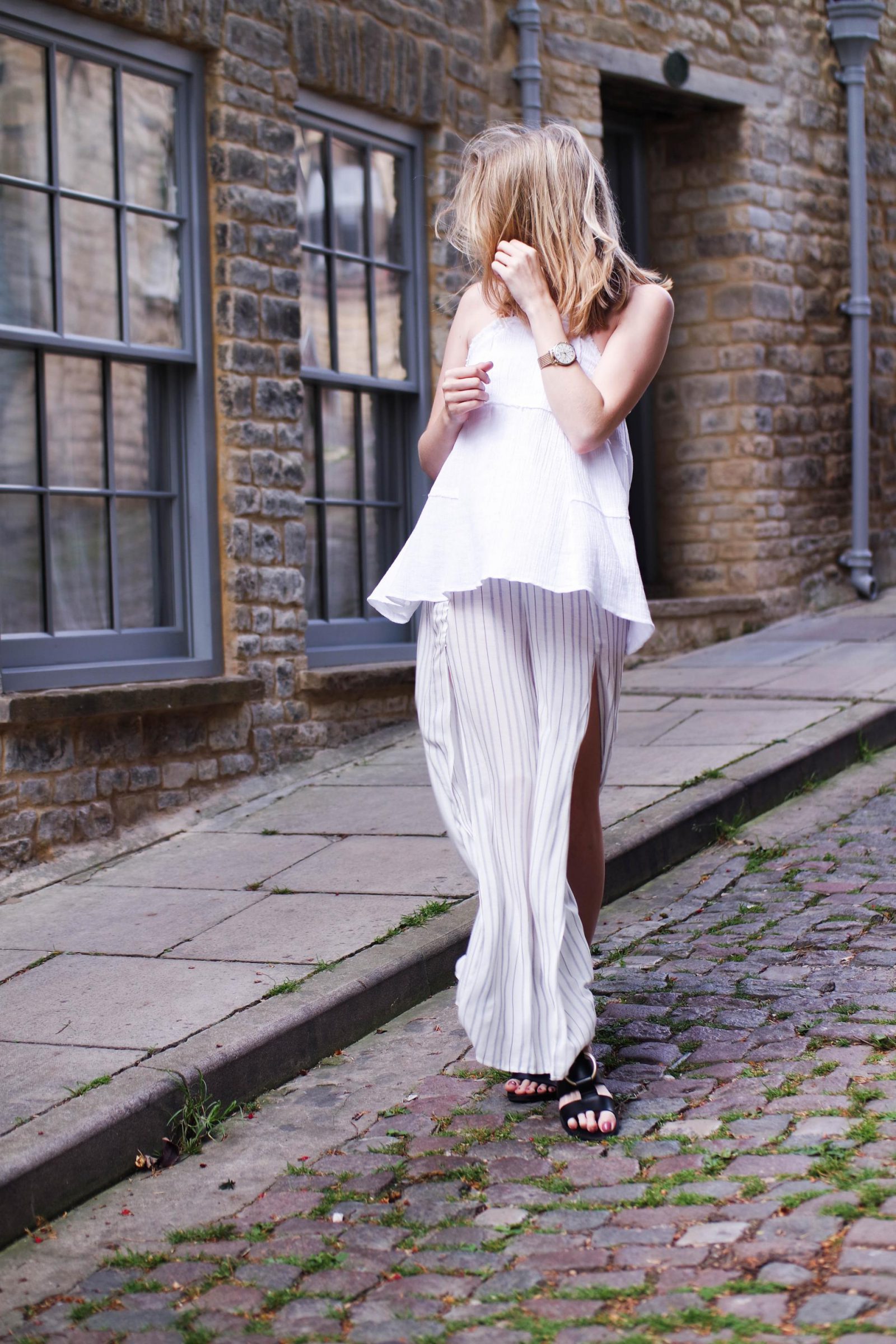 All Photography By Jack Earl & Sue Crowe on My Samsung NX3000
Make sure you follow me on Bloglovin' to stay up to date with my travels as I will be blogging my whole trip!!! See where I'm going in this post!
MY BLOG KIT
Camera : Samsung NX3000
Lens : 45mm
Editing Suite : Adobe Lightroom
Marble Backdrop : DIY with this
This post is in collaboration with CollectPlus but all thoughts opinions and creative direction are my own