Shop The Post
10 Easy Steps to Grow Your Instagram Following
I've already done one of these posts here but seen as I've learnt some more tips and instagram has decided to change . . . the word we all hate! I thought I'd do an updated version! You can also see how I take some of my instagram photos here! So here are my updated tips on how to grow your instagram following naturally :
#1 Use Brand Hashtags
A lot of brands have a hashtag for people to use when they're wearing the brands clothing. It helps them to find the images to uses on their own instagrams. Reposts from brands are an amazing way of getting new followers so make sure you use any hashtags there are. They're usually in the bio of the brand but below I've listed the ones I know :
Revolve Clothing – #RevolveME
Topshop – #TopshopStyle
River Island – #ImwearingRI
New Look – #Thisisnewlook
Asos – #Asseenonme
Net A Porter – #netaporter
H&M – #hmOOTD
Missguided – #babesofmissguided
Boohoo – #weareus #myboohoostyle
Public Desire – #pdbae
Dorothy Perkins – #lovedbydp
let me know if you know any I haven't listed!!
#2 Use Trending & Relevant Hashtags
Using relevant & trending hashtags is a great way to get noticed, even more so since the instagram update. Now, if you go to hashtags there's most recent and most popular. If you get a lot of likes on your post it will stay in most popular which means you're more likely to be found. Before as it was sorted by date and time, your hashtags were null and void after an hour, now they can last for a fair while!
To learn more about what hashtags to use in this amazing post by Brittany from Thrifts & Threads. Make sure you check out her other blog tips posts!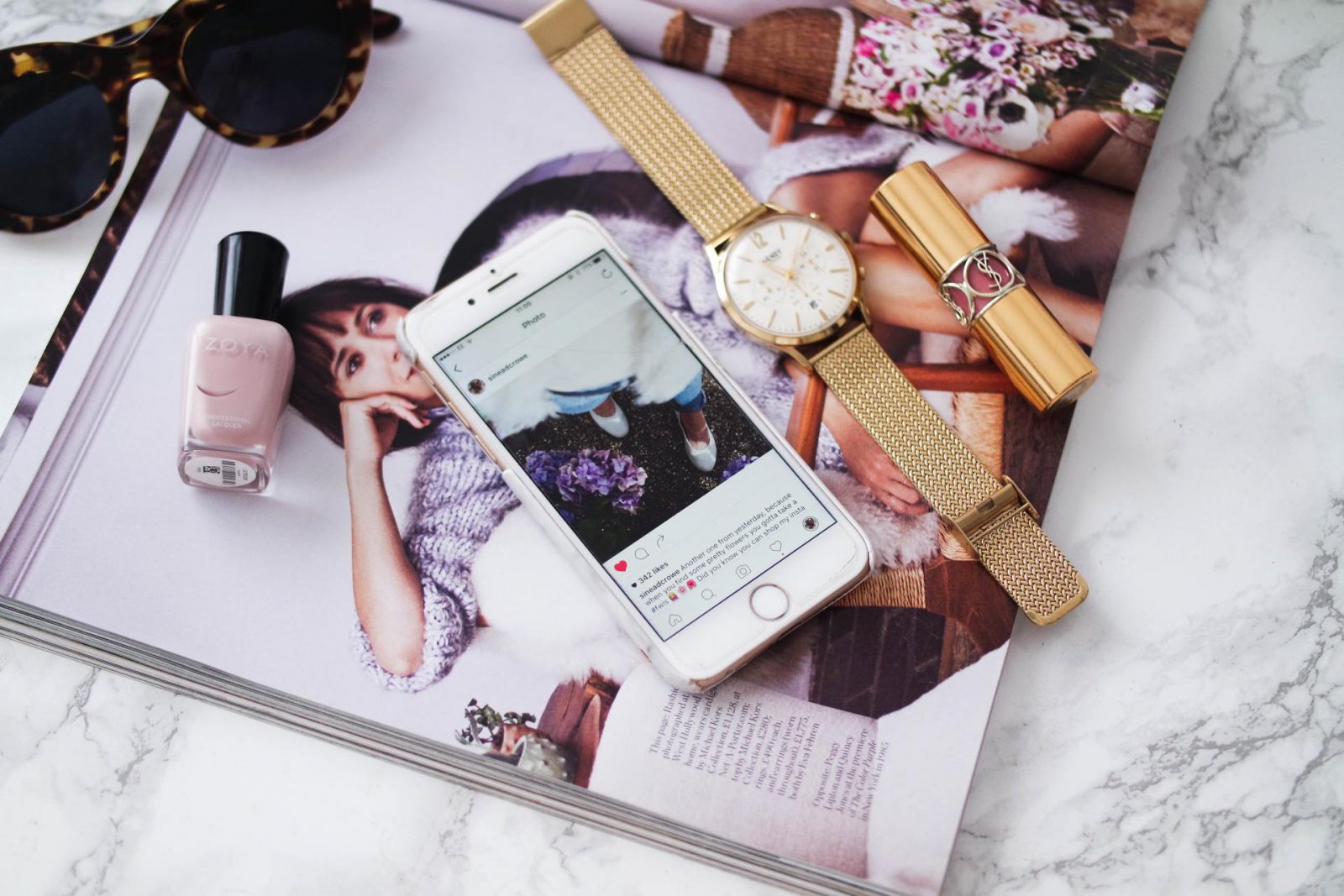 #3 Tag Brands & Inspirational pages
Brands & Inspiration pages reposting me has accounted for a huge amount of my following. Make sure if you post about a brand you tag the brand, if you post a flatlay, tag the flatlay inspiration pages, if you post an outfit, tag an outfit inspiration page. In short, there's an inspiration page for pretty much anything nowadays so just search what your posting and a page will pop up! You can tag up to 20 pages in your instagrams so make sure you make full use of that!
Some inspirational pages I regularly use are :
@streetstyleluxe
@OOTDmagazine
@OOTDSubmit
@Chictopia
@wearit_loveit
@Denimaddicted
@whiteaddicted
@minimalook.style
@stylesubmit
#4 Make sure you have consistent branding and a 'theme'
Now I know people laugh in the face of bloggers who think too much about their theme and talk about how it should be more natural. Well, I totally disagree. If you want to grow your instagram following you need to have something identifiable, something that will make your page stand out and people will get. Think of yourself as a brand, when people look at your page they want to immediately understand you and your style, if they identify with it they'll follow.
@LornaLuxe and @TheGlowEdit are both amazing examples of consistent theme and branding.
#5 Quality over Quantity
I always have to remind myself of this one. Resist the urge to post pictures if they don't go with your theme and aren't of good quality. You don't have to post X amount of times a day, it's better to not post than to post something shabby.
#6 Timing is everything
Think about where your following is and post at times that they're likely to be active. I used to post before people go to work, lunch time and when they finish work but now the algorithms have messed it up and I actually find that sometimes posting in the quiet times can mean you're image isn't fighting to be noticed amongst many others!
Play around with it and once you find the times that work for you, stick to them!
#7 Be part of the instagram 'community' engage with other users
It's also nice to check out your followers pages, showing an interest in them as they are so loyal to you. Liking and commenting and just generally engaging with people on instagram is a great way of building new insta friendships and a great way to grow your instagram following.
In order to grow your instagram following you need to keep those you already have. Remember that behind each number is a real person who is interested in YOU! Never ignore your followers. I am guilty of taking a day or so to reply sometimes but I always try to reply ASAP particularly when asked where something is from!
#8 Submit Images to online pages
There are some great websites you can use to submit your images to inspiration pages. I regularly submit my images to OOTD Magazine. Yes it can be a ball ache but if you have 5 minutes it's worth doing, did I mention they have over 2.6 million instagram followers? Think how much a repost from them could grow your instagram following!!
#9 Use Original Content – not all blog photos
It's great to use instagram for blog photos but make sure its not all you use it for. Instagram is meant to be more instant and people who follow your blog will want something different. Otherwise, why would they follow you on both? Make sure you have the right balance between life and blog to give an all round view of you.
#10 Use your camera where possible
I know not everyone has a camera, mines not exactly an all singing all dancing SLR. I have the Samsung NX3000
and I'm pretty much in love. I can send photos to my phone via wifi as you can also do with the Olympus PEN.
People love quality images. Camera wins over iPhone every time. If you don't have a camera, make sure the pictures your uploading are of good quality!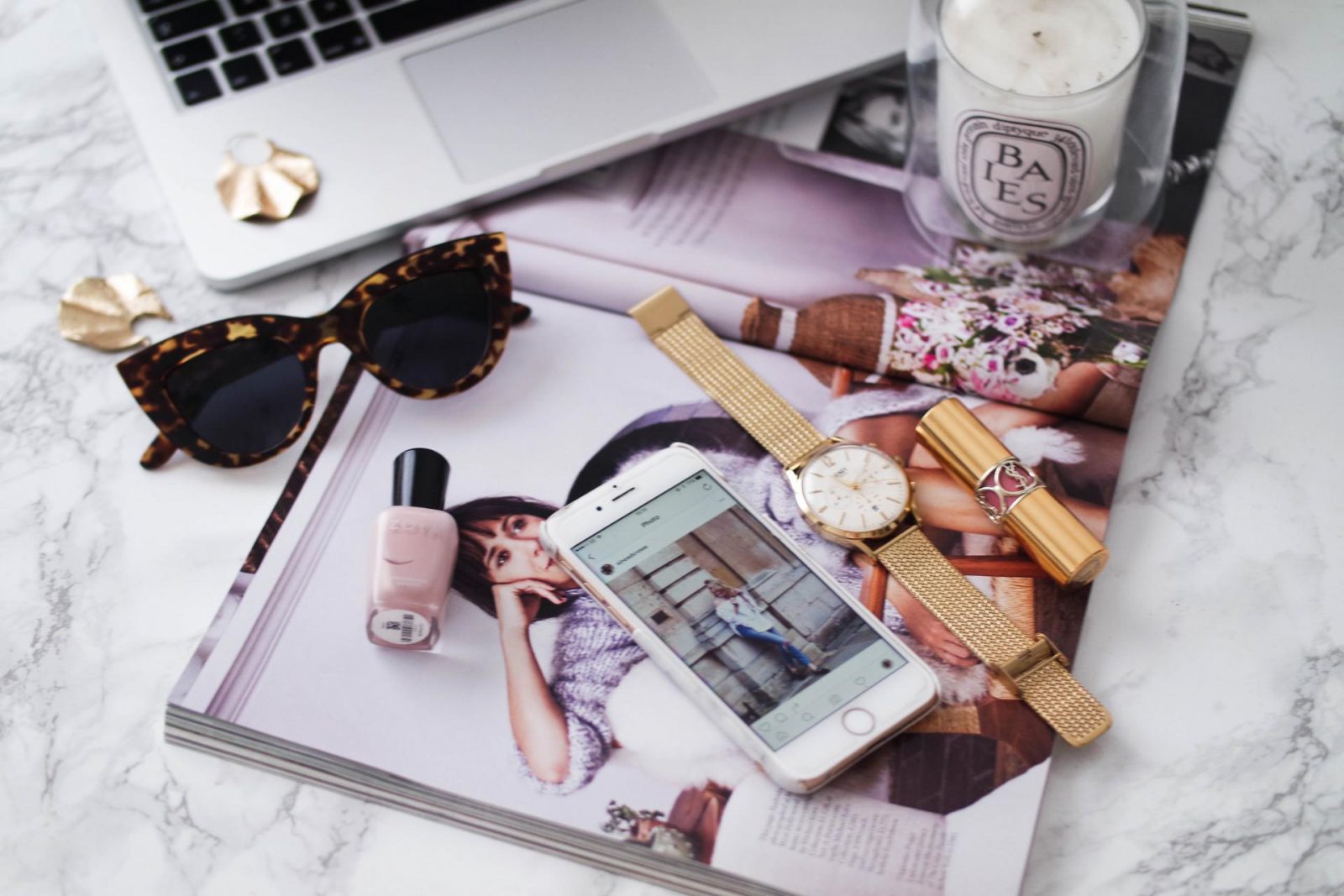 What About Instagram Stories?
Instagram stories is still a super new thing so I haven't tried and tested it myself! Personally I think it's so much better than Snapchat (soz snapchat) because you already have your following so a much wider reach. Other people who aren't following you can also see it so it's worth remembering that this too could help to grow your instagram following if used in the right way!
I think it's good to have a strategy to these things even if your strategy is just to be yourself. Personally I'm going for 'behind the scenes' trying to be more relatable and turn my instagram followers into blog readers!
If you don't already then make sure you follow me on Instagram and say hey!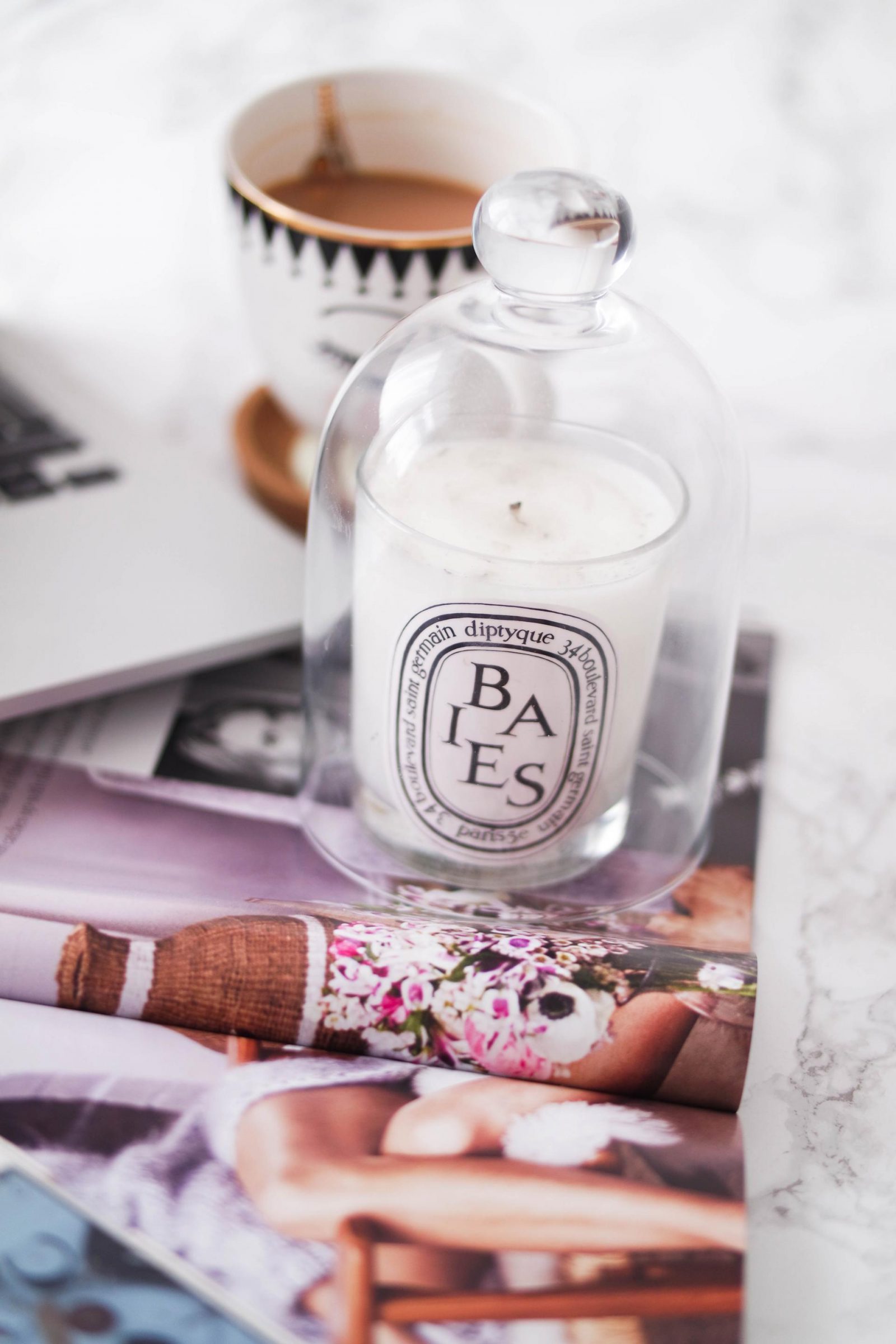 Make sure you're following me on Bloglovin' to stay up to date with the latest fashion & mindfulness posts along with more blogging tips of course!!
If you're on Pinterest, then let me know if you would like to be added to my group board blogging tips and advice where you can post your own blog tips!
MY BLOG KIT
Camera : Samsung NX3000
Lens : 45mm
Editing Suite : Adobe Lightroom
Marble Backdrop : DIY with this