.. without looking like you think you're still 17.
Okay, maybe not 17 but you get the idea. At the ripe old age of 25 I don't really feel like baring too much on the stomach front but theres just so many nice crop tops out there. I had to work out my own way of wearing them without showing the world what I had for dinner!
I couldn't resist this suede crop top from Another Eight, it's in such a warm winter colour and a suede top is such a great way of adding texture to an outfit.
Side note – just checked out their website again and oh em gee how cute is this bag? Love a good box bag!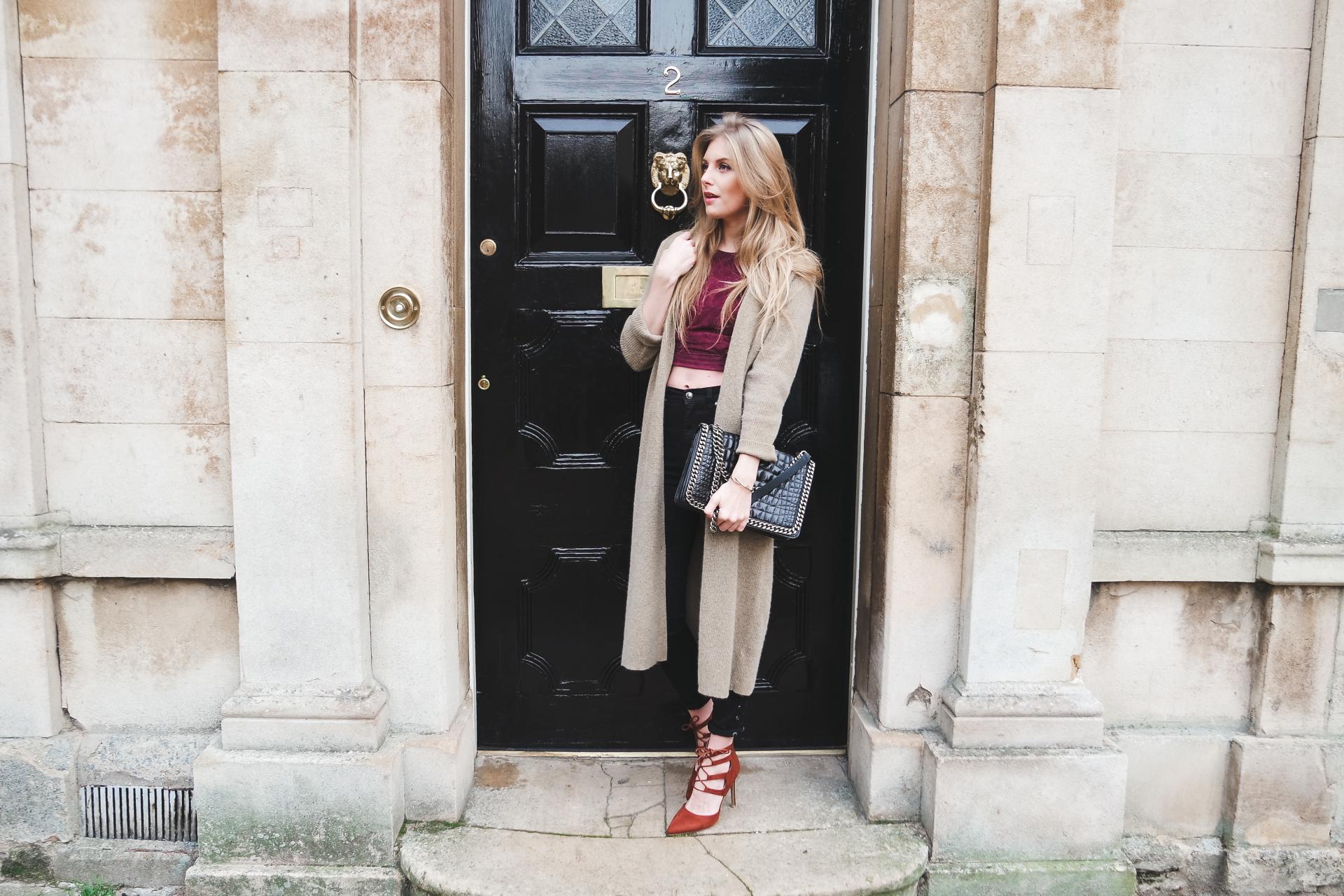 Cardigan : Charity Shop| *Top : Another Eight | *Jeans : IntheStyle | *Shoes : IntheStyle | Bag : Zara – Back in stock guys so get there quick!
I'm a big fan of oversized things and a more, relaxed kinda look so as it's a fairly tight crop top (when I say fairly tight I mean I couldn't breathe for the duration of this shoot) I thought I would layer it up with my favourite charity shop find, the camel cardigan. I have linked a nice chunky one from Missguided but mines a one off I'm afraid so unless you're prepared to trawl charity shops for your own your gonna have to buy that one.
I think it's physically impossible for an outfit to not look chic and pulled together with this Zara bag. When I first brought it I had trouble handing over 90 sheets for a bag from Zara but honestly, you need it, it's totally worth it and it keeps selling out so go and buy it now for your own good!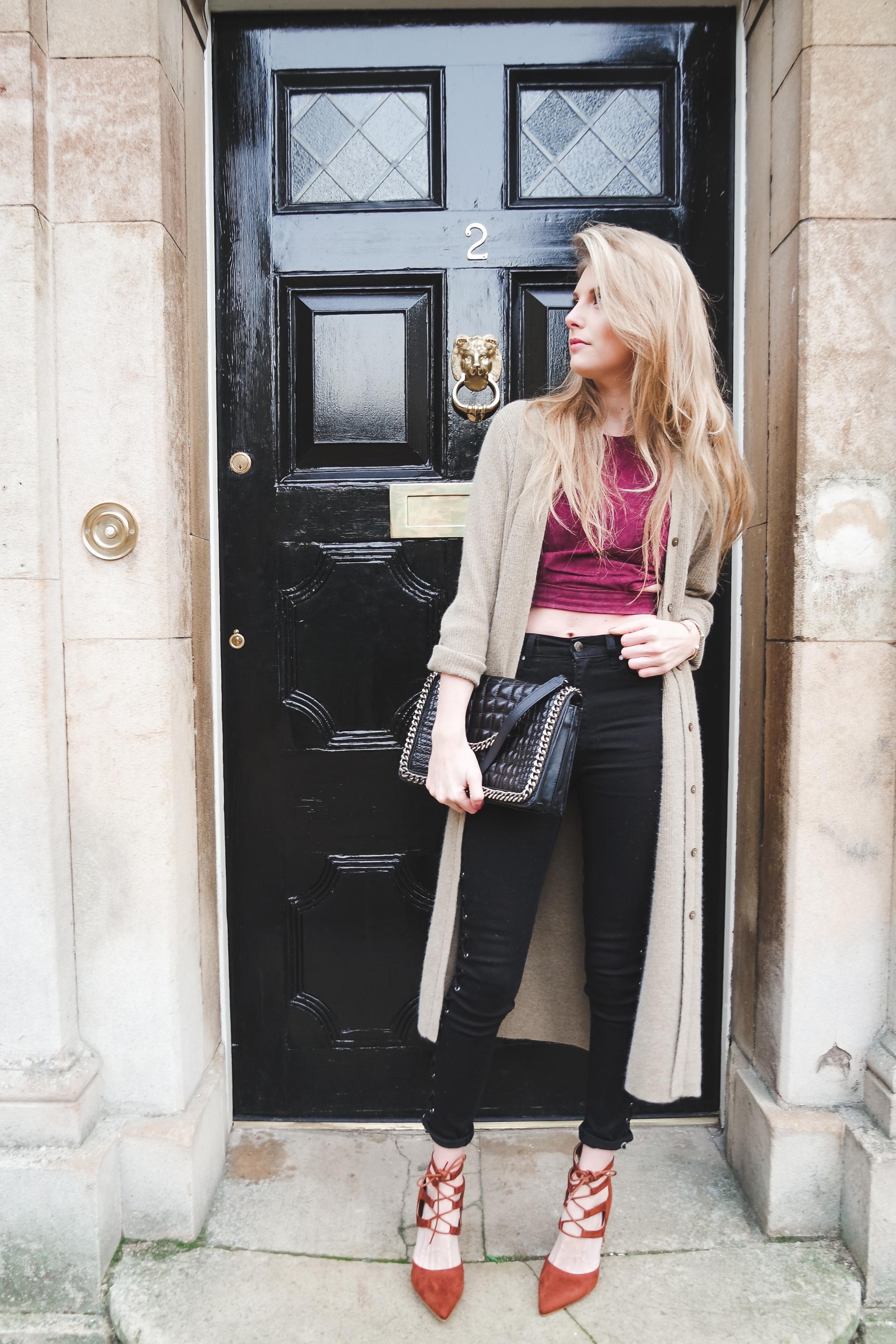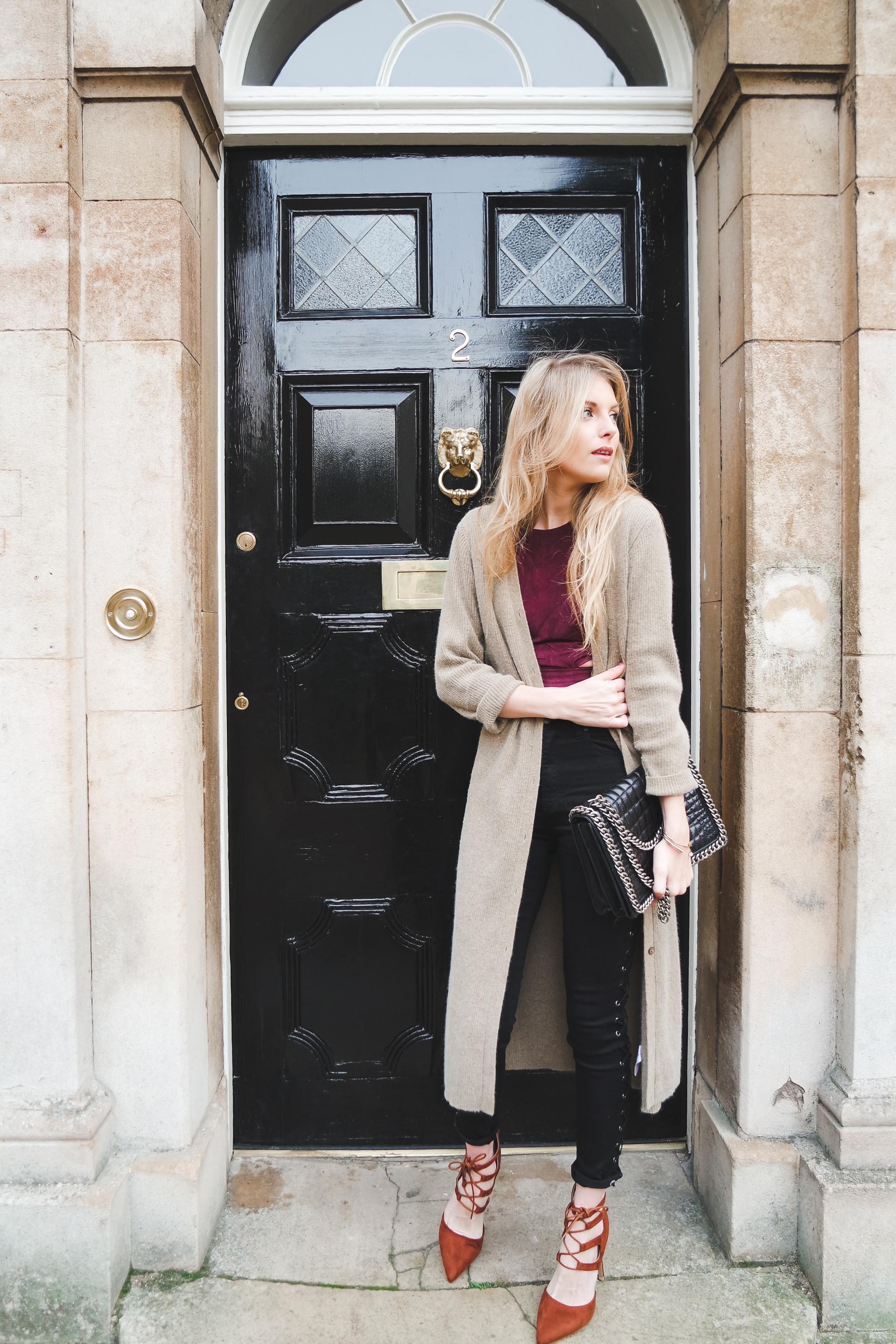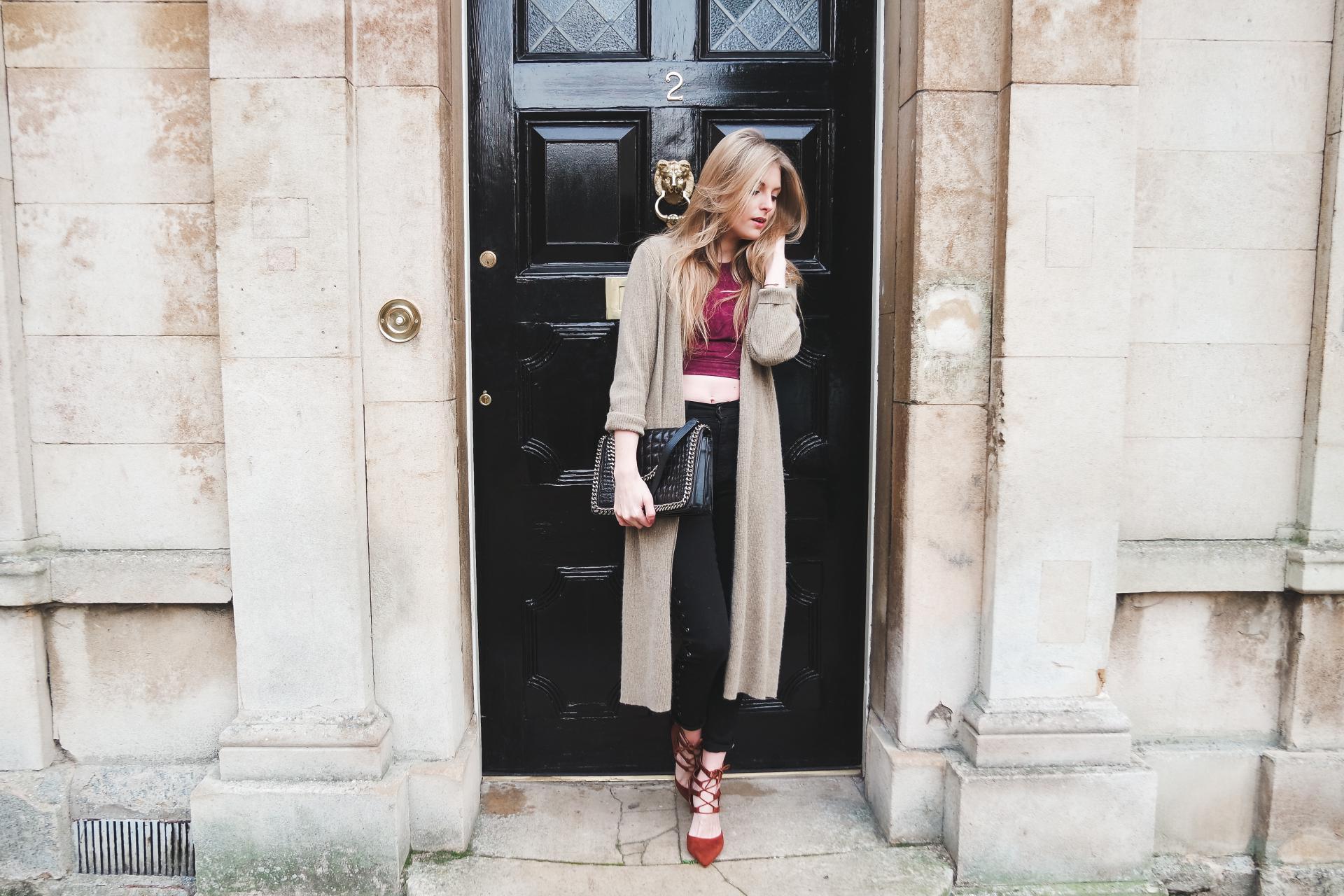 I'm definitely not happy with the amount of stomach on show in this photograph but I don't think it's possible to edit jeans to look more high waisted and quite frankly if it is possible I don't know how.
How nice are these shoes by the way? I love the lace up style with a closed toe. I'm sure you can tell I'm a fan of a lace up on pretty much anything, but all of my lace up shoes are open toe which isn't exactly practical in this weather. I'm also loving the colour, I know they don't exactly go with the top but I think it's a kind of nice clash.. maybe? What do you think does it totally not go?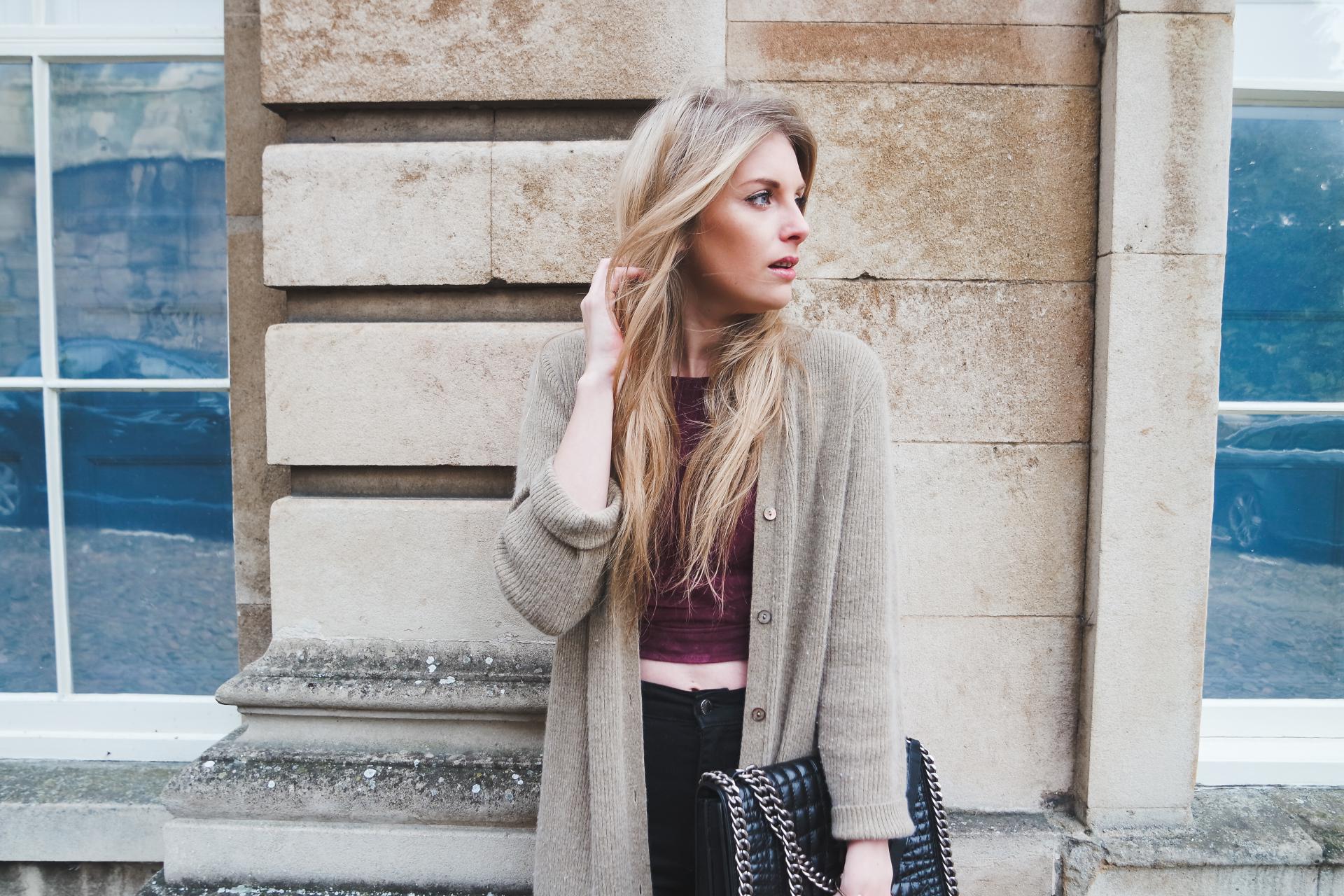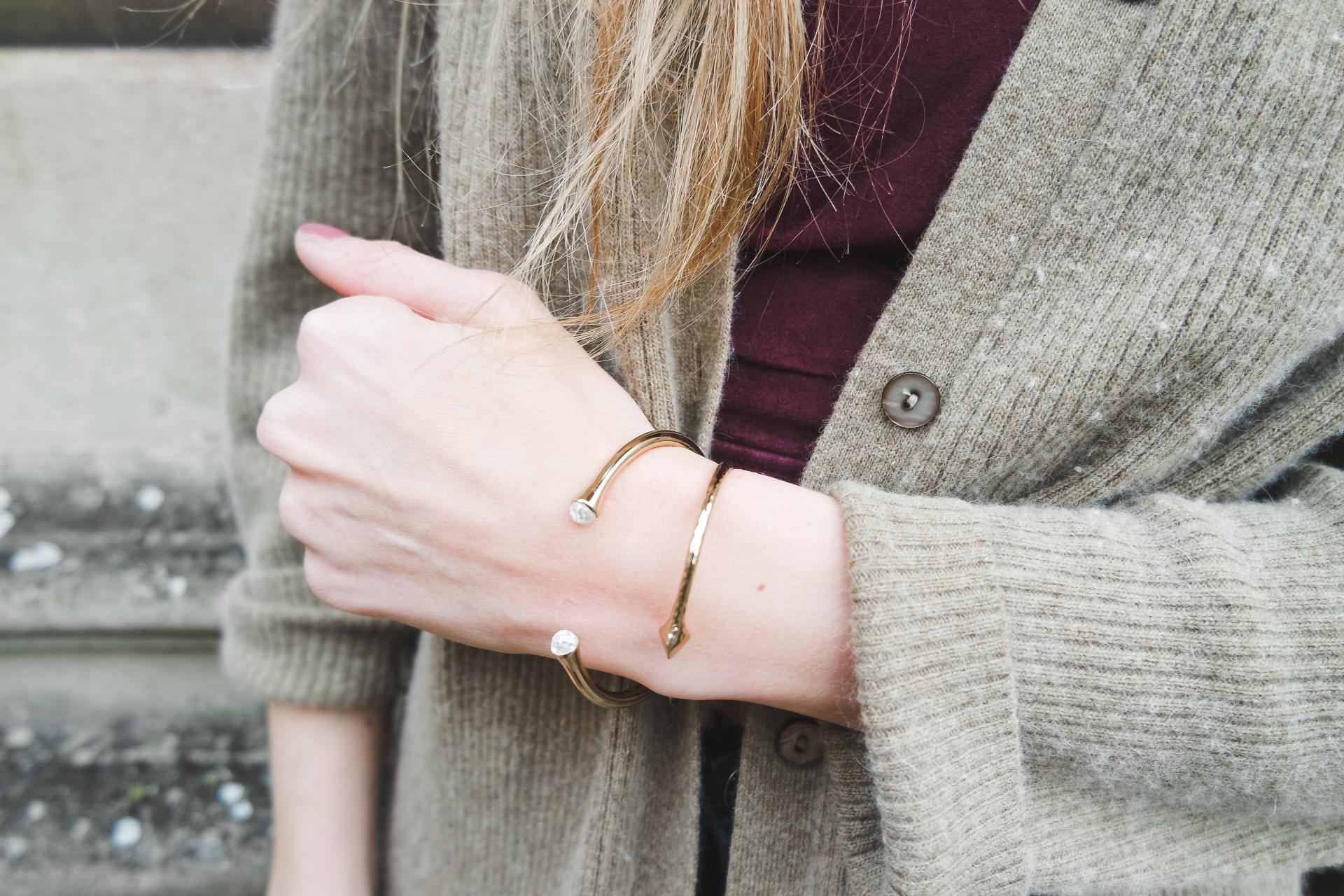 *Gold Bangle (left) : Melinda Maria | *Gold Bangle (right) : Melinda Maria | *Nail Varnish : Zoya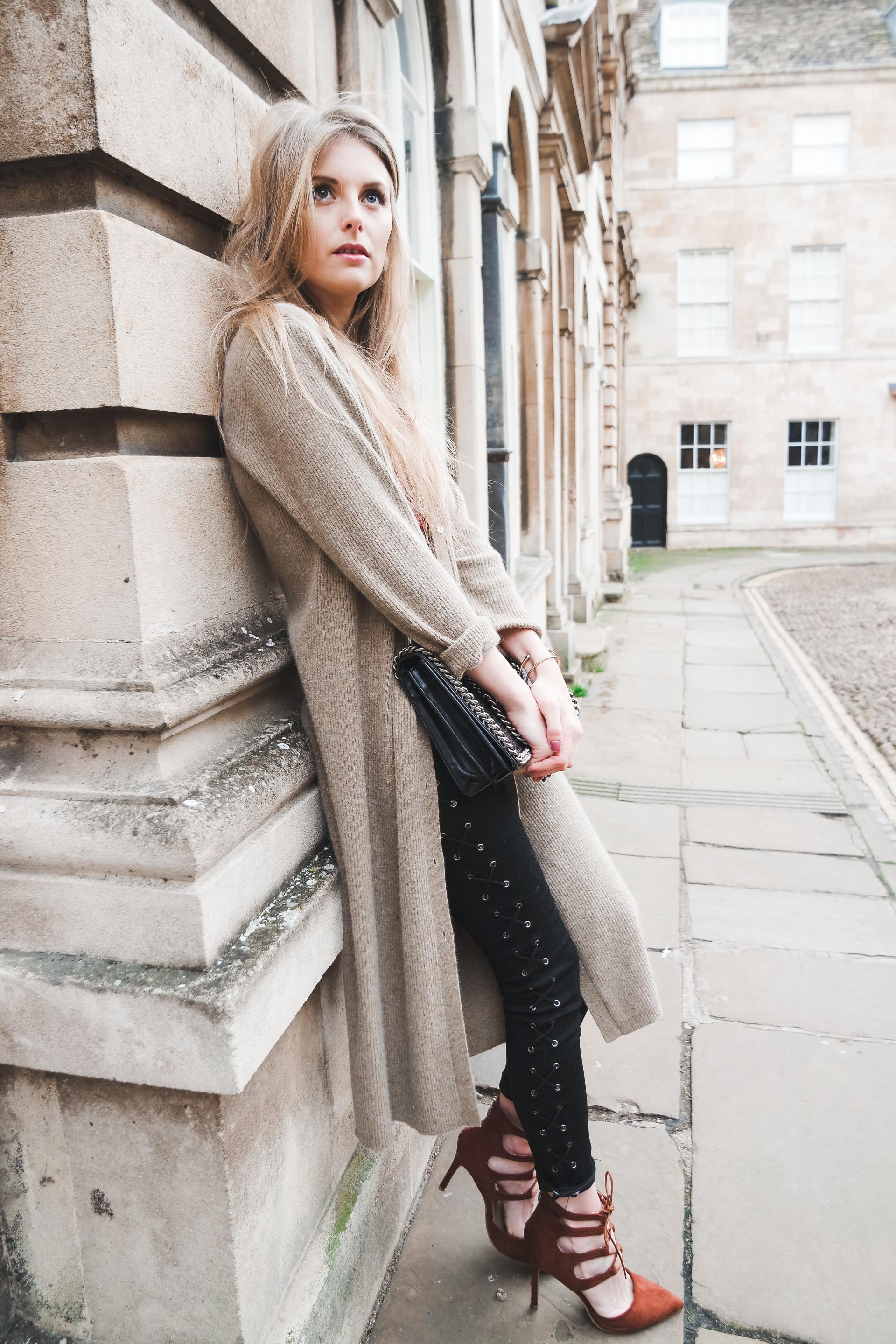 Love these jeans sent to me by IntheStyle (and the shoes ) totally wouldn't have gone for this style of jean myself but they're actually so nice and add a bit of interest if you're just wearing a simple outfit like jeans and a t-shirt – which I usually am lets face it. If you decide to treat yourself to a pair or something else from IntheStyle make sure you use the code SIN10 for 10% off your order!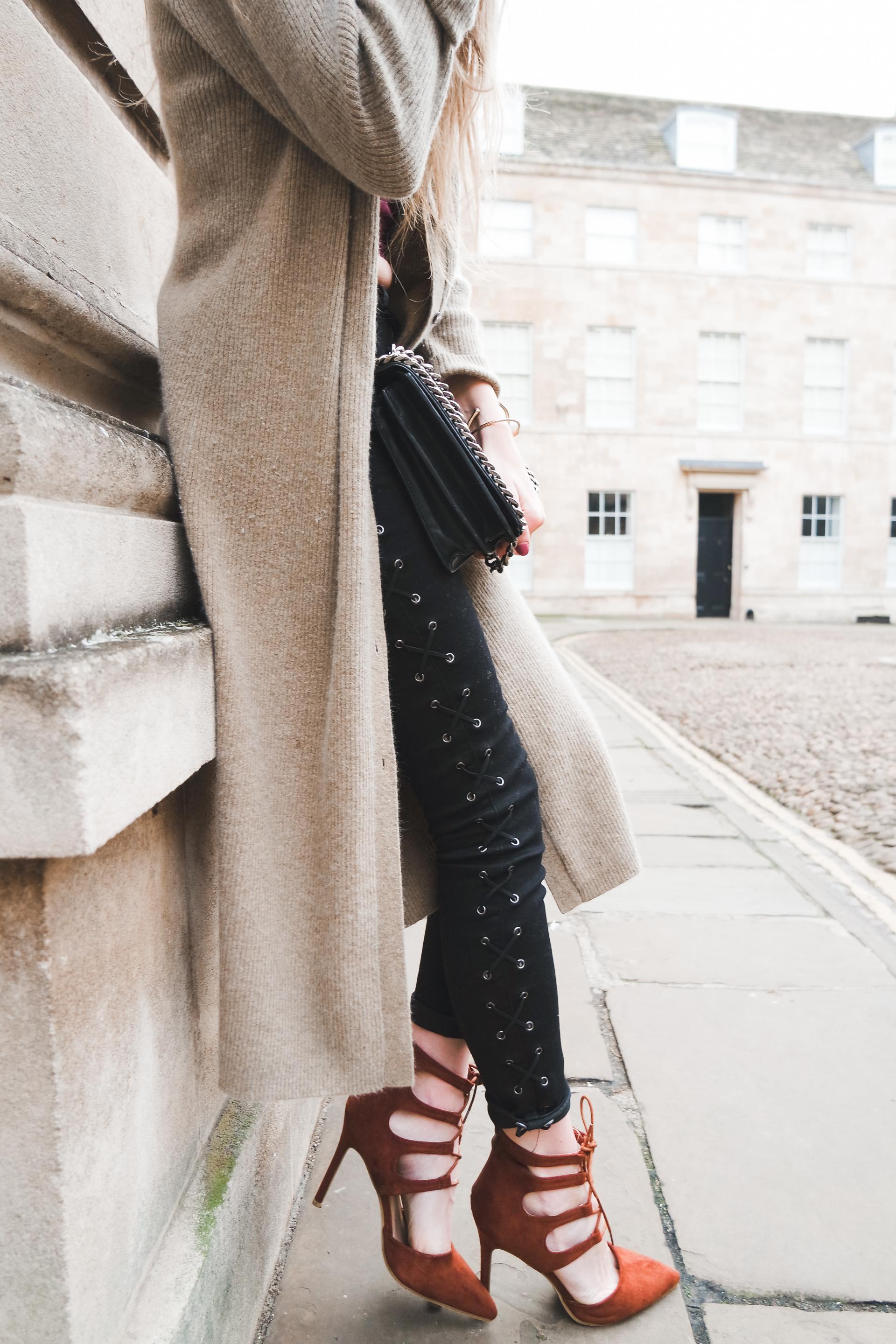 So seen as I've been moaning about how ill I've been for the past week plus, I'm sure you're shocked that I actually managed to go and take pictures – I am too. I thought I would share with you a fun picture Alex my lovely photographer took of me. She thought it was hilarious that I met her to shoot in my dressing gown, yes, dressing gown. Don't judge – this is the ever glamorous life of a fashion blogger after all!
Make sure you follow me on Bloglovin' !