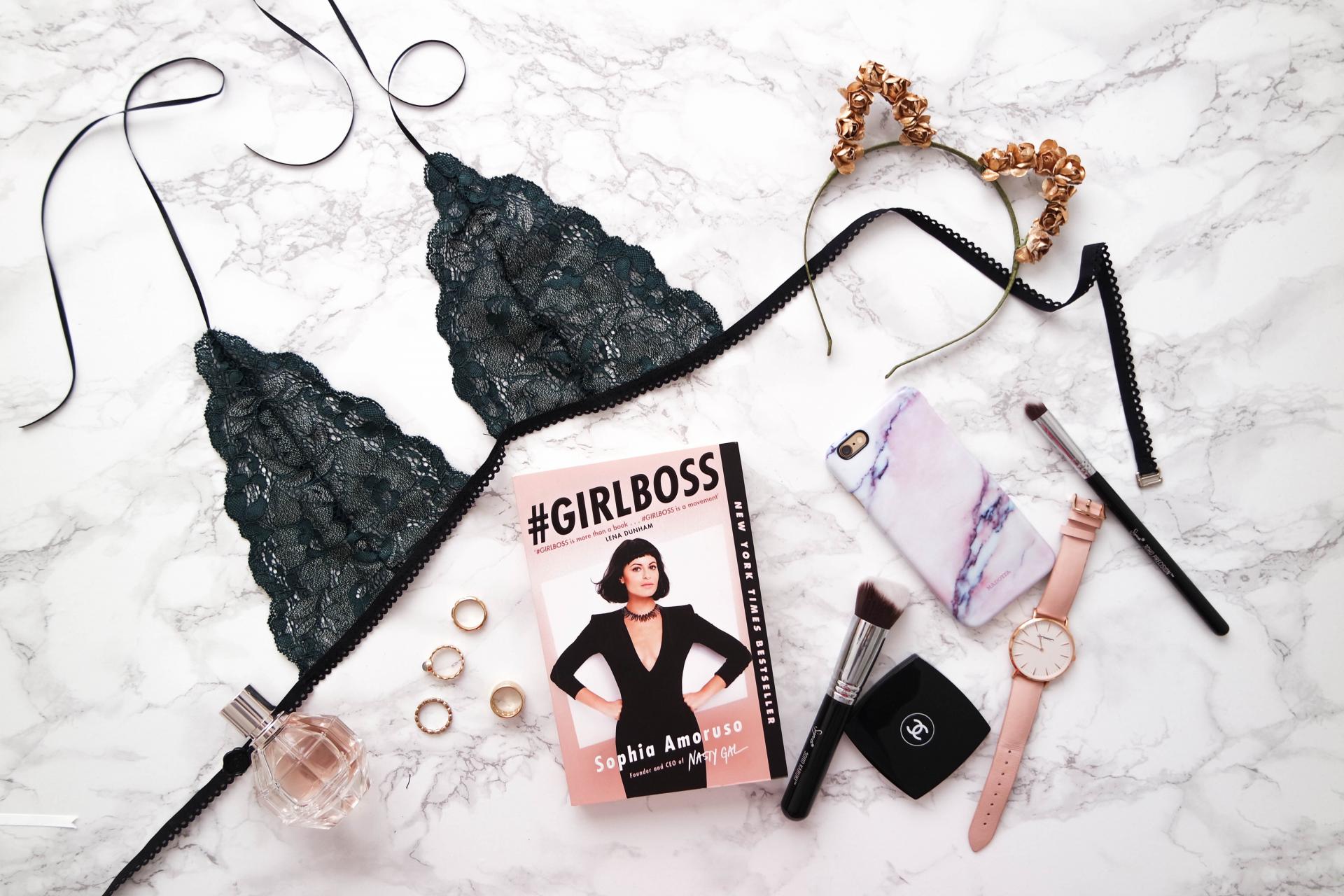 Viktor & Rolf Flower Bomb Perfume | Melinda Maria Gold Rings | Elcy Clothing Alexa Bralette | Candy Flower Cat Ears | Sigma 3DHD Kabuki Brush | Chanel Compact Mirror | Madotta Marble Phone Case | Urban Watch Pastel Pink | Sigma 3DHD Precision Brush |
So if like me you've only just realised that it's exactly a month tomorrow until Christmas.. shut the front.. I know! Then I'm here to save your ass.. kinda. I've put together a fail safe gifting guide – but only for women so I'm sorry about that but I can't be good at everything now can I?
If I'm honest I had far too much fun making this and it may or may not be a silent shout out (hi Mum) about what I myself would love to open on Christmas day. Can't blame a girl for trying!
Anyway, if you don't know what to get your Mum, sister or girlfriend then I've got you covered!
Dressing Gown | How to be Parisian Book | Diptyque Candle | Anya Hindmarch Letter
I don't know anyone who wouldn't appreciate a fluffy, white, towelling robe on Christmas day? I'm pretty sure it's a failsafe gift, I've linked a nicely priced one from New Look but if you've got the budget then The White Company do some uh-mazing ones!
Another failsafe gift for any woman in her right mind is candles. You can never have too many candles and that is a fact. I'm going to let you into a secret here though, the look and the smell matter just as much. Now I know Yankee Candles have some pretty amazing scents but they aren't exactly easy on the eye. You know you're friend/mum/girlfriend better than me but personally I love a candle I can put on show!
If the lady in question has a particular interest, books are always a lovely gift. I personally love big glossy hardback books or coffee table books, they're not only interesting to read but a lovely thing to own. Topshop and Urban Outfitters always have good ranges in their gift sections.
For the girl who has everything, and is a little bit quirky, I love these Anya Hindmarch letter stickers, they look great on your purse, handbag, phone case, diary.. anywhere you can stick them really!
Bralette : Elcy Clothing Esme Bralette | Charbonnel et Walker Chocolates | Flower Bomb by Viktor & Rolf
Lingerie is always a winner when it comes to Christmas, I would steer clear of bra sizes unless you're 100% sure! Something pretty like this Esme Bralette from Elcy Clothing is perfect as it's ties with ribbon so shouldn't cause too many issues if you get the wrong size – its virtually impossible!
Of course no wish list would be complete without perfume and chocolates. Flower bomb is my ultimate favourite scent, I always get compliments when I wear it! And when I say Chocolates, I don't just mean any chocolates. Charbonnel et Walker are the King of chocolates and you ticket to a one way trip to the good books.
Real Techniques Brush Set | Eye Shadow Palette | Reindeer Slippers | Unicorn Slippers | Fur Scarf
Beauty products never go a miss, theres so many pretty make up palettes especially with it being Christmas. I know the Naked palettes are so in right now – just an insider tip there for you guys! I couldn't find any that weren't sold out apart from this one here. If she's anything like me then some good make up brushes will never go a miss!
Of course Christmas wouldn't be Christmas if you didn't get a pair of slippers and FYI incase you hadn't noticed.. unicorns rock. I know it, your girlfriend knows it, your sister knows it, your mum probably doesn't, maybe get her the reindeer ones? But you definitely can't go wrong with slippers!
Charlotte Tilbury Lipstick | Kate Spade Diary | Kate Spade Organiser | Chloe Dupe Messenger Bag
I've been talking/ moaning about how much I want a Chloe dupe (real Chloe would be nice but I'm being realistic here) and links have definitely been sent over to my boyfriend as subtle hints. "whoops did I send that to you? must have been an accident.. again!". If you can't afford the real thing it is a beautiful bag and show me a woman who wouldn't love this?
Back to beauty, Charlotte Tilbury lipsticks are definitely up there with the creme de la creme of make up and would make a lovely gift! If you don't know what shades she likes I would stick to something neutral/ish!
Finally, stationary, a girl can never have too many notebooks and thats a fact. I literally cannot go into TK Maxx without buying a notebook complete with some form of inspirational quote. Kate Spade do the loveliest selection of pretty stationary and a new 2016 diary is a great and very useful gift. One from somewhere like Kate Spade is such a lovely gift as it's something she probably wouldn't splash out on for herself.
What's on your wish list? Have I missed something super important off?! Don't forget to follow me on Bloglovin' so you can stay up to date and see if I actually get any of this for Chistmas!!