White jeans in winter is never really something I'd considered. To me, white jeans are exclusively a summer item that should be packed away with the floaty shorts and crop tops when October rolls around. However, I'm a big fan of Emily Luciano from LovelyLuciano.com and I've seen her rock white jeans in winter on the reg. To me, if she's doing it, it's ok. Which is what led to me doing it – such a copy cat! Hey no, it's not copying – I'm influenced by her style. .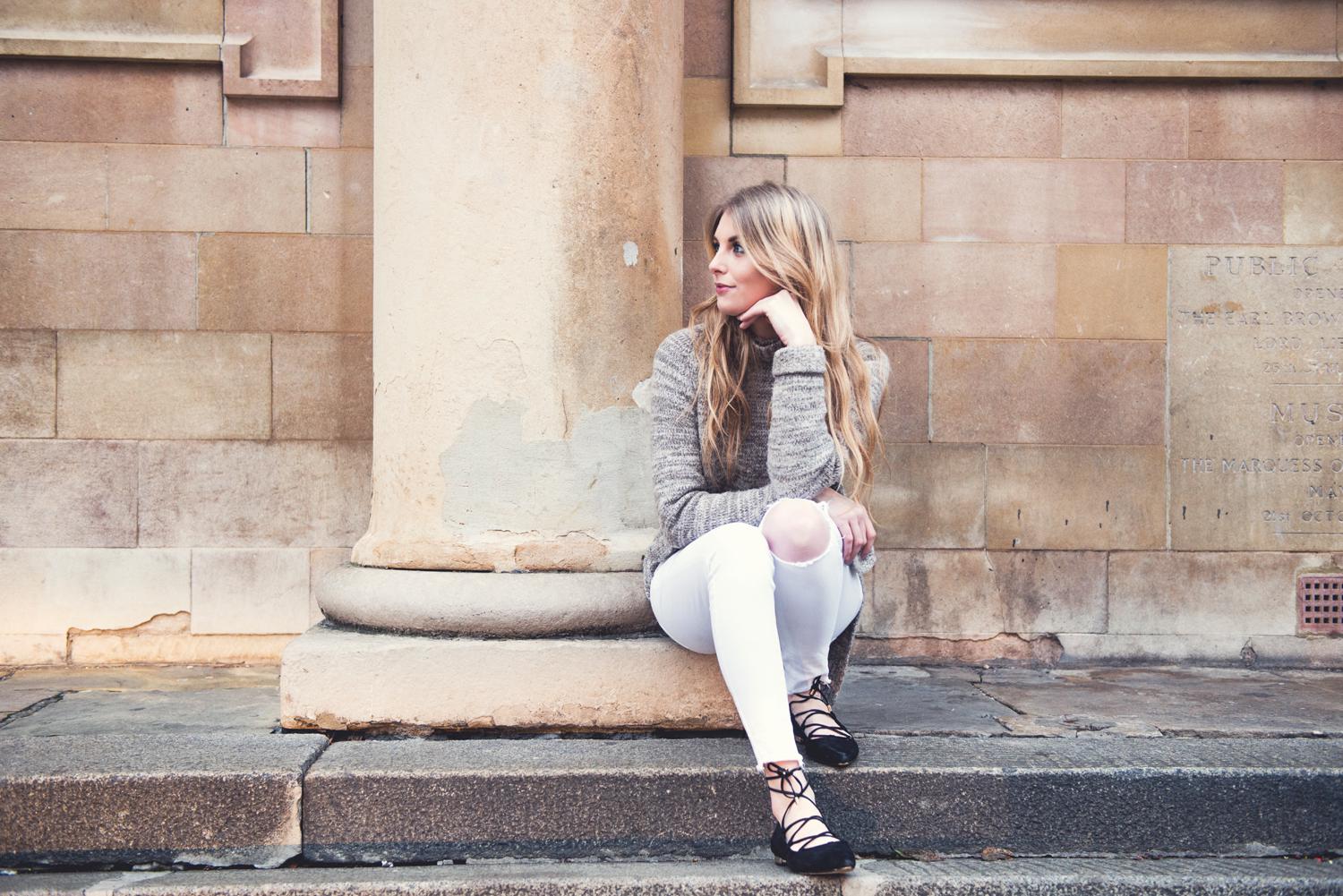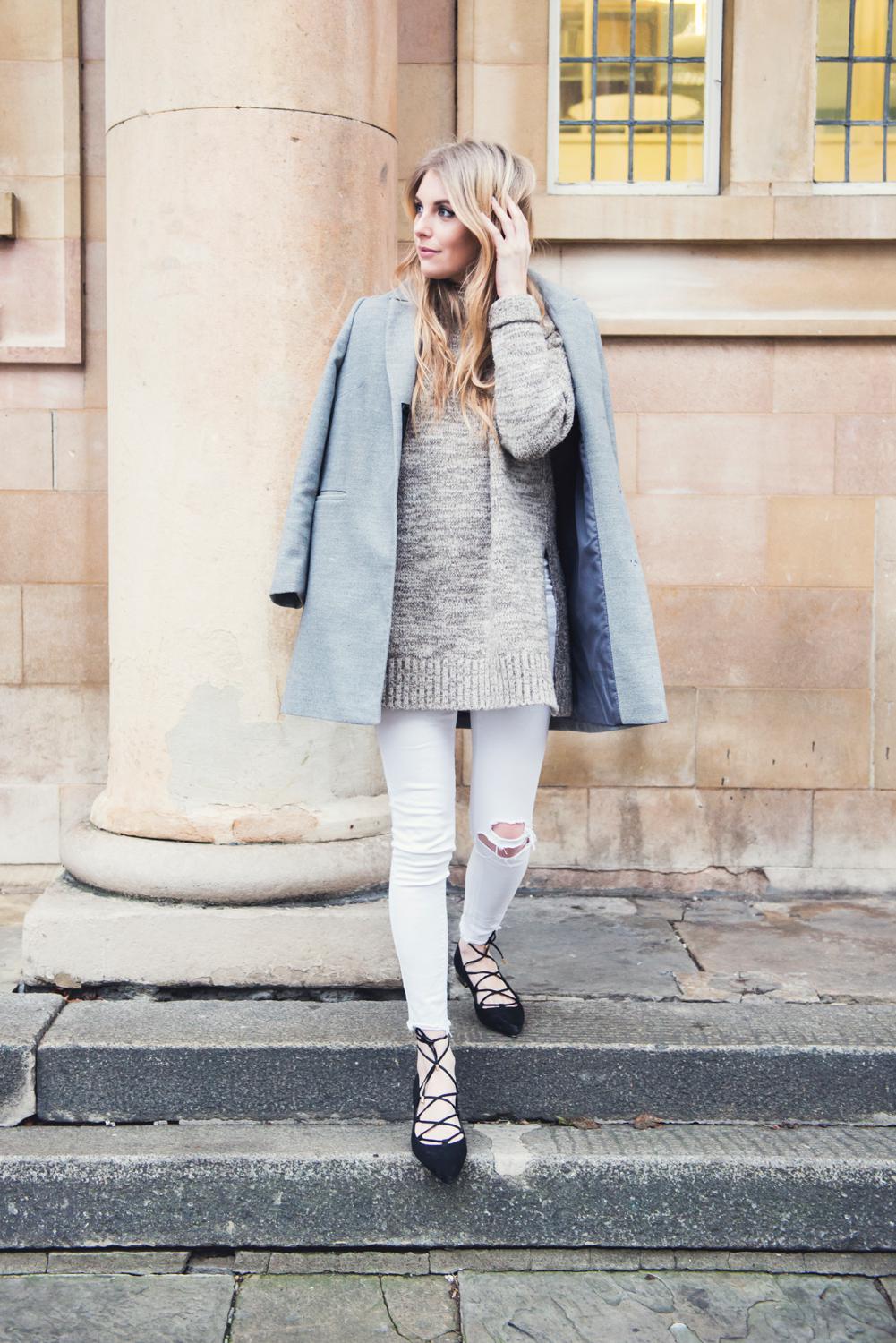 Coat : Topshop Old // Jumper : Zara Old // Jeans : Primark DIY (see how I did it here) // Shoes : River Island Limited Stock ( Similar Here)
I have to admit I struggled with what footwear to finish the outfit off with. I love all of the neutrals together but most of my footwear is black and I found boots with this look a bit over powering, this however is perfect! Bringing back my favourite lace ups! I also recently got a pair like this in nude from Linzi shoes which would also look great, if I do say so myself!
White Jeans in Winter
So as I explained before it was the lovely Emily Luciano from LovelyLuciano.com who inspired me to try my hand at styling a pair of white jeans in winter. Not a combination I normally would have thought to work but hey, it does. I think you should try it too!
I think it works well because I've kept it neutral with this jumper I found in my sisters wardrobe – seriously that place is like narnia, I need to visit more often! I'm loving the different shades of oatmeal in the knit, because its a lighter colour it's not too harsh against the white. Do you know what I'm thinking though? I bet an all white look would look amazing in winter, if you had a white coat and – would you wear white shoes with an all white look? Honestly, sometimes I think shoes really bring an outfit together but sometimes they totally ruin it!
What do you think to this look, would you or have you worn white jeans in winter? I definitely need to start having less rules for my wardrobe and mixing it up a bit – I mean if I'm going to wear jeans all the time I should at least wear different coloured ones right?!
Shop the Look
I've linked some bits below as most of the items in my look are old or sold out – sorry! I've found some pretty similar pieces though and I think I actually might prefer those lace up's to mine, bearing in mind that mine are the devil and eat my feet whilst I walk around in agony!
Don't forget to follow me on Bloglovin' for lots more outfit posts and exciting things to come! You can follow me here! You really should if you don't want to miss a post. .
All photos by Kirk Schwarz, Visit his website here, and his instagram here.